Lenovo Yoga 720 detailed review
The Lenovo Yoga 720 is essentially the convertible version of the Ideapad 720s we reviewed a few weeks ago. The machine has almost the same dimensions and packs a similar set of hardware with the added functionality of a touchscreen. Priced almost 20K more than its non-touch sibling, the Lenovo Yoga 720 seems to be aptly priced. Moreover, it offers a similar specification sheet as any other thin and light convertible which makes it a very good contender for the top spot. So, is it worth it? We find out.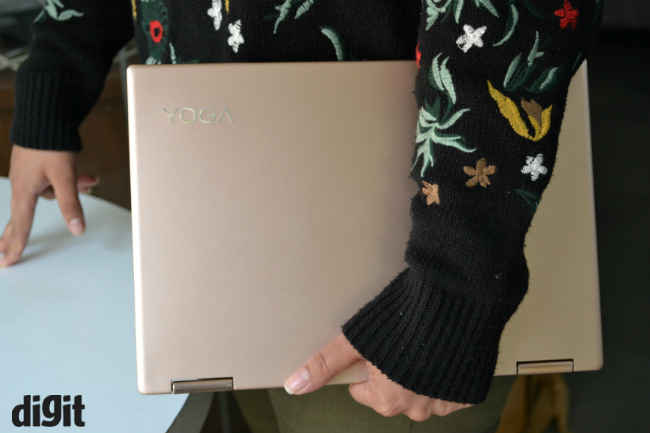 Specs:
Display: 13.3-inch LCD, touch
Display resolution: 1920 x 1080p
CPU: Intel Core i7-7500U
RAM: 8GB
Storage: 512GB M.2 SSD
Battery: 43Whr
Build and design: Good, period
Last year's Lenovo Yoga 710 was the winner of our prestigious Zero 1 Award, but this year's revamp of the machine lost to the HP Spectre x360 by a whisker. Like its predecessors and most ultraportables we have seen in the past year, this machine also weighs 1.3 kilograms and is just as portable. It uses an aluminum shell, which is not just sturdy but in this soft-gold colour, looks quite pretty. The subtle chamfered edges, the slightly rounded corners, the all-glass front combine to give it an air of quality without being too blingy or sophisticated.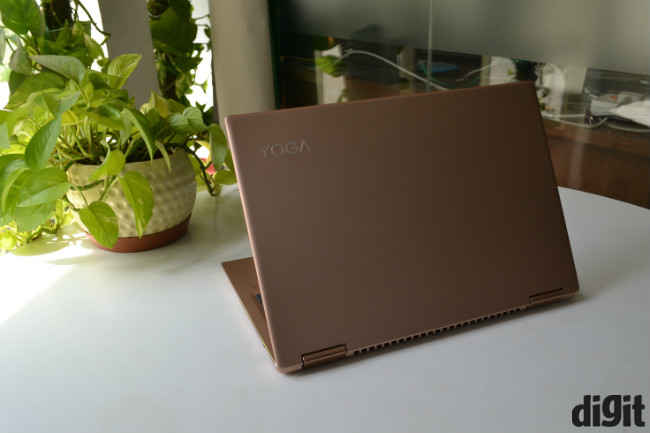 The metal shell also makes this machine quite sturdy and we did not find any flex issues in the machine. Even the dual hinge mechanism which has been carried forward from the last generation has been slightly revised. The hinge is now sturdier and holds the display at any angle you desire, better. Opening the back panel, we saw almost half of the machine is taken up by the battery and the Intel Core i7 is being cooled by two rear exhaust fans and a dual heat pipe system. The PCI based M.2 SSD is user replaceable, but the 8GB RAM is soldered to the motherboard itself. This can be an issue if you plan to upgrade the RAM in future.
Note: Opening the back cover will void your warranty.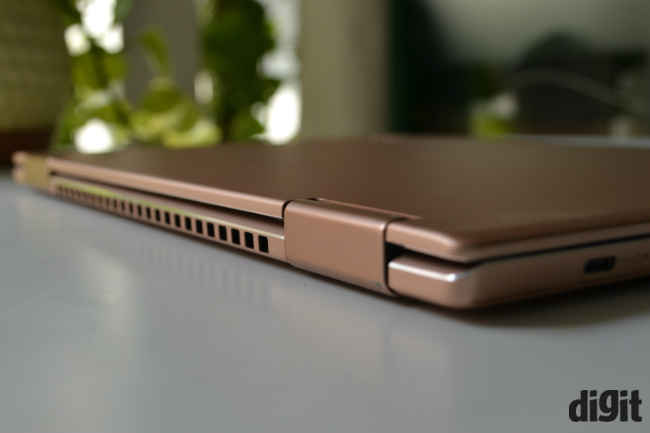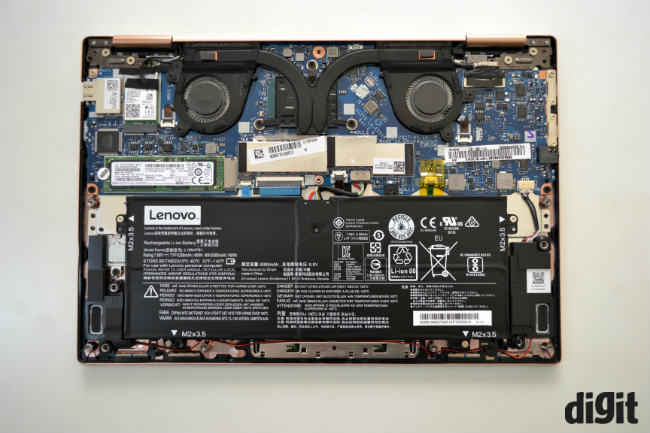 Display and I/O: nothing to complain
Lenovo's 700 series laptops always had good displays and this one is not any different. Featuring a 13.3-inch display with a 1920 x 1080p resolution, the display on the Lenovo Yoga 720 is just as good as we saw last year and at par with its peers. The colour fidelity is good and so are the viewing angles. That said, the glass display is a bit reflective under bright lighting conditions. The touch response is good as well and there is support for Windows ink. Hence, Lenovo does provide a stylus with the laptop, which offers sketching capabilities, which are an added extra. Although, our usual crib about Windows continue. There aren't that many stylus-focus apps to make the best use of the stylus.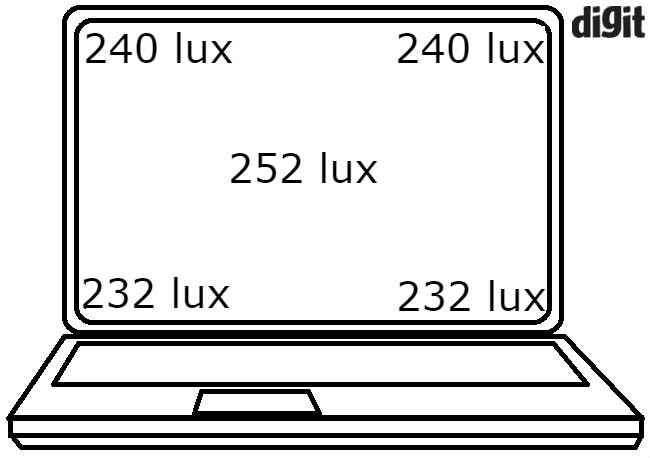 As for I/O we are not happy with the selection right away. You get a USB 3.0 Type-A port on the right and two USB 3.0 Type-C port on the left. One of these ports support Thunderbolt and one is used by the machine for charging. Hence, you are required to buy dongles for your SDXC card, ethernet cable or even if you have to attach more than one Type-A USB. While we do get that USB type-C is a future-ready port, Lenovo and even other companies should provide some essential dongles for the still in use accessories we generally use with our laptops.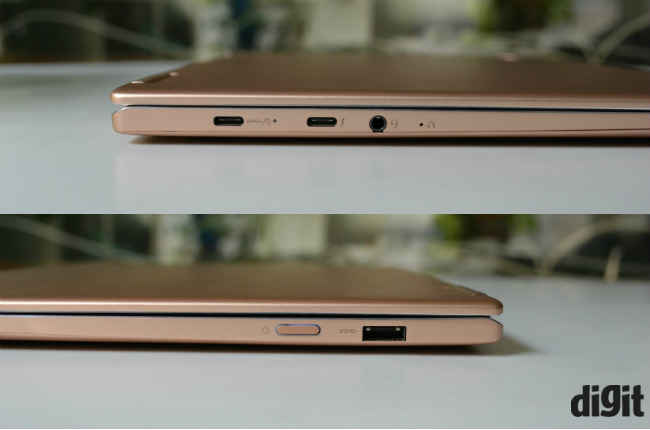 Keyboard and Touchpad: comfortable to work on
If we talk about thin and light notebooks only, the best keyboard currently available to type on is the one used by the Thinkpad X1 Carbon. It has been there for a very long time. It retains that spot since it offers superb feedback, both audibly and physically. The pitch is perfect and the actuation force required on each key is precise and reassuring. That said, HP's Elitebook 1030G2 (review) came really close and the keyboard on the Yoga 720 is not exactly far behind. There are subtle differences in the keyboards of the mentioned machines, but those subtleties, in the end, amount to bigger significant differences.
However, if we come down to the machine at hand, the bottomline for the keyboard is that it is tactile and comfortable to work on. Whether you use the machine for browsing the web or typing for long hours the keyboard won't strain your fingers. All keys have a consistent and relatively good amount of travel. The keys press down with a precise amount of force and are slightly heavier to press compared to the Ideapad 720. It doesn't take time to adjust to and if you type a lot, this will feel just fine as the keys have a satisfying and audible click.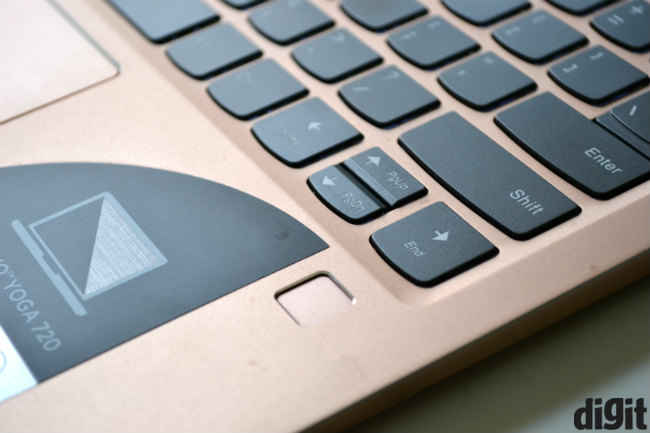 The touchpad is again just as good as the keyboard and quite smooth to use with Windows-based gestures. It is not as smooth as the one available in the Yoga 920, but that is expected since the one on the 920 has a glass surface. Dragging and dropping is quite smooth and so are the left and right clicks, which have a short travel but an audible click. That said, we think at an asking price of over Rs 1 lakh, the Lenovo Yoga 720 could have offered a glass touchpad.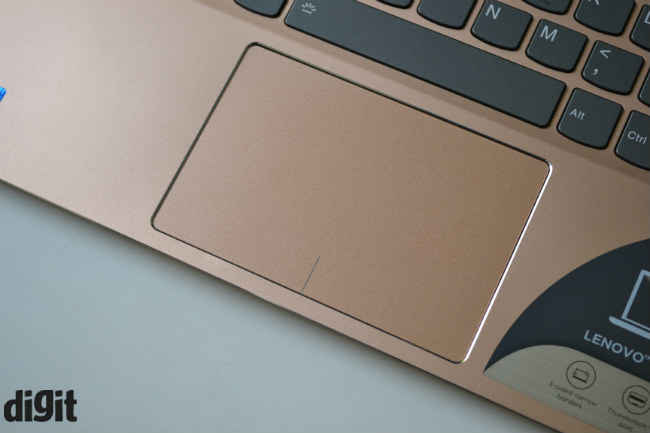 Performance: Ample performance
Inside you get the Intel Core i7-7500U, which is last year's top tier U-series chip from Intel. Lenovo will be updating the laptop with an 8th gen Intel processor and probably with an AMD Ryzen counterpart as well, but in comparison, this last year laptop is still no slouch. The dual-core chip has a base clock speed of 2.7GHz and offers ample performance to take on browsing tasks as well super-heavy excel sheets. The machine comes equipped with 8GB of RAM, which we think should now be the standard memory size for Windows laptops. It provides ample capacity for multi-tasking and allows browsers like Chrome to have a comfortable overhead.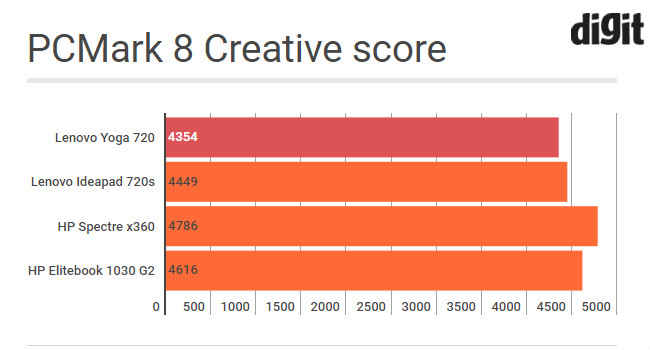 The 512GB PCI based M.2 SSD is among the fastest in the business and offers incredible sequential read and write speeds of 3028MB/s and 1611.8MB/s respectively. Since this is a thin and light machine, you can't really play games on it, but you can push the machine to run some E-sports titles such as Dota 2 or CS: Go which are playable at low and medium settings.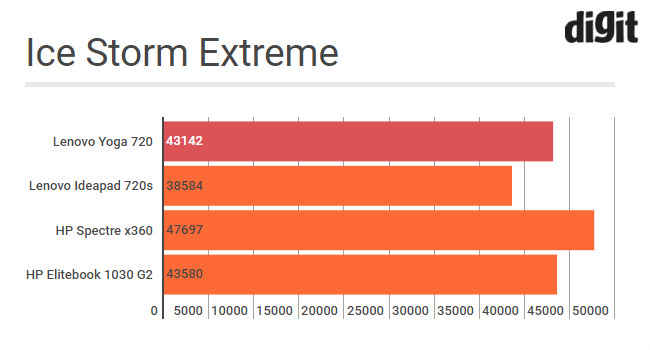 Don't get disappointed though as the two speakers on the bottom of this machine are fairly loud and offer a really good audio output. It won't be replacing your portable speakers, but even at full volume they won't distort as much making them ideal for some light music listening and for watching videos.
We didn't find any heating issues as well as the twin fan cooling system does its job well. The fans do get loud under load, but the system never becomes uncomfortably hot to type on. That said, do consider putting this machine on a desk if you are running some heavy tasks on the machine, as some machine still gets plenty hot to be used on a bare lap.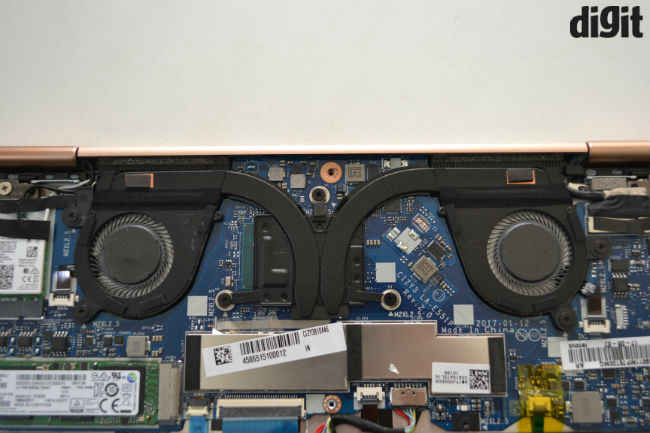 Battery life: Good enough
The massive 43Whr battery on this machine is basically half of the innards and provides almost a workday worth of usage (9-10 hours). Though this is still not the Dell XPS 15 level of battery life, considering everything (yup, price as well), this is not really a deal breaker. We have used this machine more than once with medium to heavy load from 10 AM in the morning to 7 PM in the night with the battery percentage still dwindling around in double digits.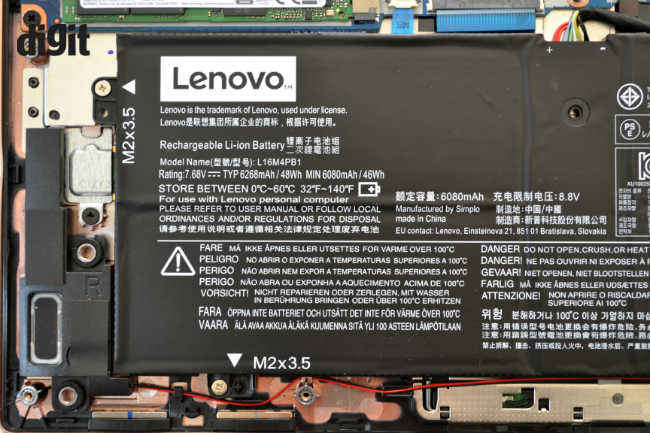 Bottomline
While the Lenovo Yoga 720 might be considered as the convertible cousin of the Ideapad 720, the machine does have its own identity and presence. It has a really good battery life, the display is nice, the performance is commendable, the typing experience is again really good and it weights just as much as most thin and lights. The rotating touch-sensitive display with the bundled pen is an added extra and we would like to see more convertible laptops to offer bundled pens. We would have loved the machine more if it had a user replaceable RAM and came with bundled dongle dock. Also, the display brightness could have been better as well.
All-in-all, if you want a new thin and light convertible laptop which does not compromise on anything, the Lenovo Yoga 720 should be on your consideration list.