VERDICT:
The Lenovo Ideapad is one of the most well balanced ultrabooks in the market today. It's the laptop to buy when well rounded functionality is your main requirement.
The Lenovo Ideapad 710s takes a stab at improvement, with all the design traits of premium ultrabooks, but prices cheaper price tags. The goal is to strike a balance between performance, price and beauty.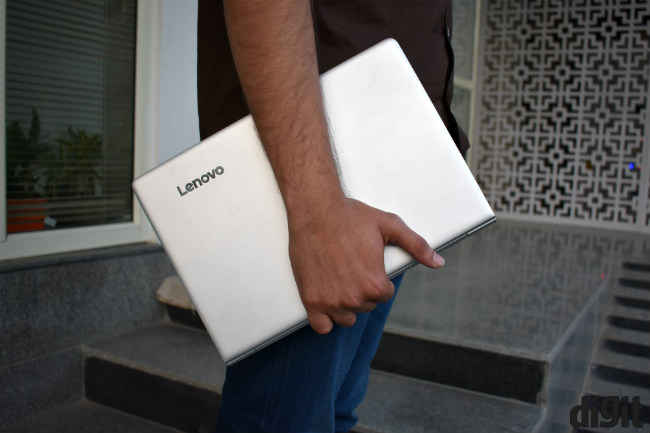 Build and Design: Sauve & smart
Like most premium ultrabooks, the Lenovo Ideapad 710s has a metallic body. It is not a unibody design, though.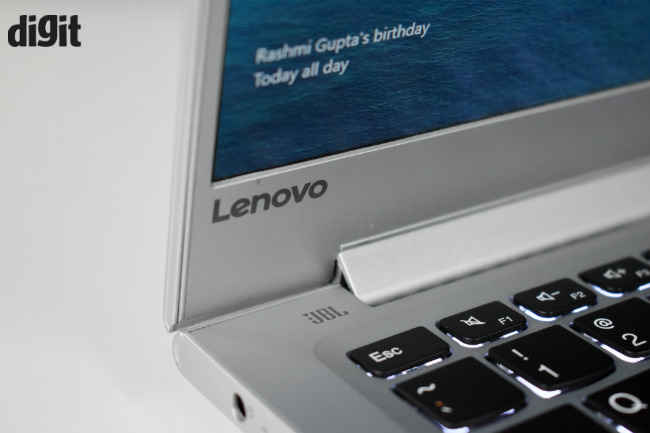 The lid of the laptop is made out of aluminum and magnesium alloy and the base is aluminum. It is held together by plastic strips. That said, the laptop doesn't feel any less premium and it's a well built device too.
What makes the design even more interesting is that Lenovo kept the overall dimensions small, at 307 x 214 x 13.9mm. The whole thing weighs just 1.1Kgs.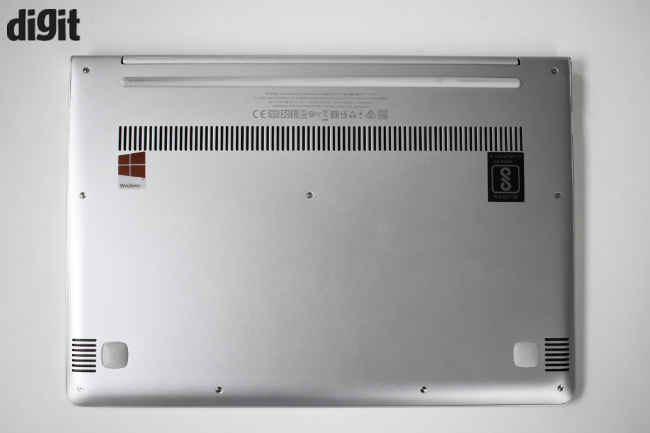 The ergonomic design is complemented by the lightweight, while the curved edges make it easier to hold or carry. Further, Lenovo has done a good job with the hinge and you can easily use the machine while travelling. The hinge holds up against a jerky ride quite easily.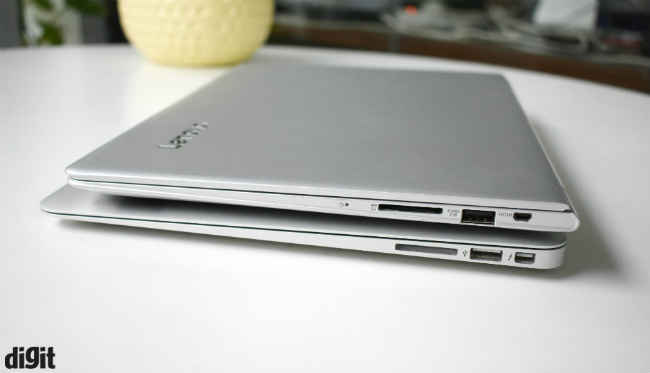 Size comparison with the Apple Macbook Air
Specifications of our test unit
Processor: Intel Core i7 7500U
RAM: 8GB DDR3, 931MHz
Storage: 512GB NVMe Samsung
Display: 12.3-inch, 1920 x 1080p
Ports: Strictly the essentials
Sadly, ultrabooks don't yet come with all the ports you may require. That being said, the Lenovo Ideapad 710s does manage to offer all the essential ports. So, there are a couple of USB 3.0 ports, a micro HDMI port, a mic/headphone jack combo and the essential SD card slot. Surprisingly, you don't get a Kensington lock.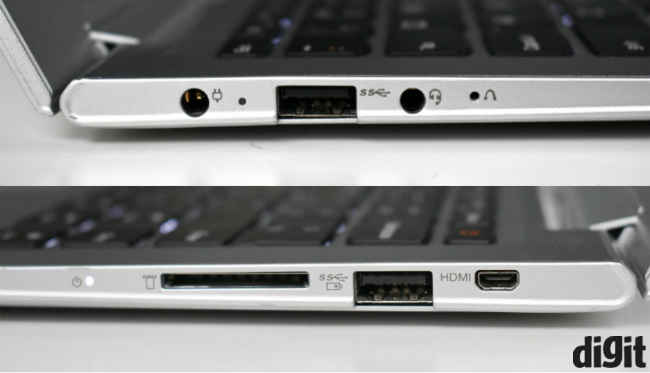 Display: Amongst the best
Lenovo has equipped the Ideapad 710S with a matte IPS display. Our review unit has FHD resolution, but there's also a 3200 x 1800p resolution.
1080p resolution is just fine for a 13.3-inch display, though. The thin 5mm bezel makes the display look more spacious, and more attractive. The colour reproduction and punchy, and its bright enough to be used in sunlight easily.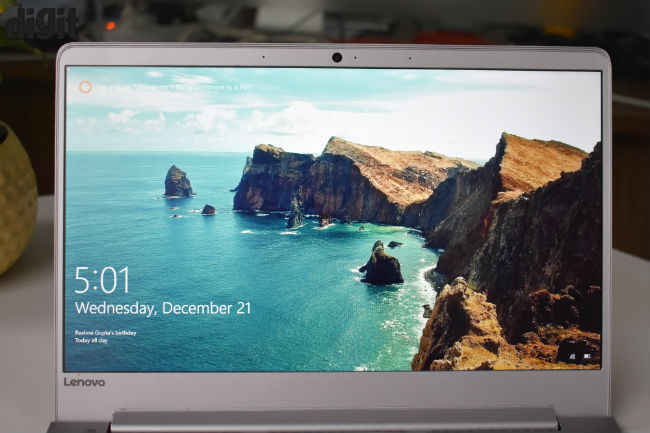 The Ideapad 710s is amongst the best in terms of colour gamut coverage. Our colorimeter tests show 98% of the sRGB gamut and 73% of the NTSC gamut.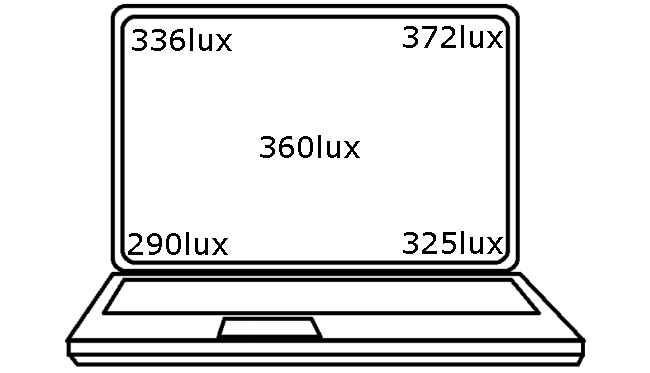 Keyboard and touchpad: Functional, yet good
The keyboard on the Lenovo Ideapad 710s is no different from other 13-inch Ideapad laptops in shape or size. The keyboard feels tactile and is much better than many of its competitors. The key click (depression) is small and you the typing experience is really good. The response to key presses is good, and one feels satisfied.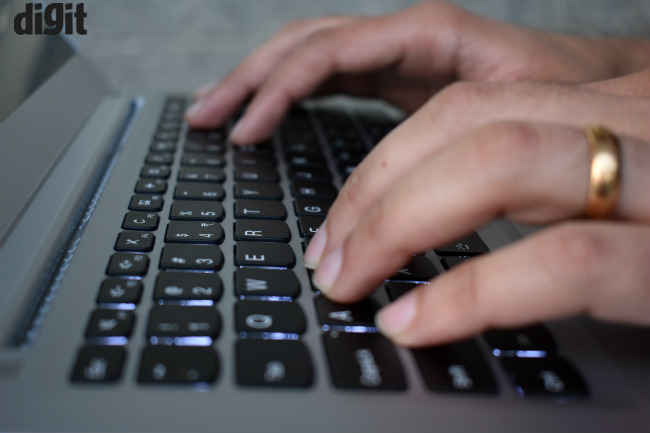 The resistance is more than what you get on a MacBook Air or the Dell XPS 13, and that makes it better for touch typists. Lenovo makes better keyboards for its Thinkpads, but this one is no slouch.
The large matte touchpad is not as good as other laptops you may find today in the ultrabook category. Slide gestures aren't smooth and you feel a resistance on your fingers when using slide gestures. This means you'll take a while to get used to the touchpad.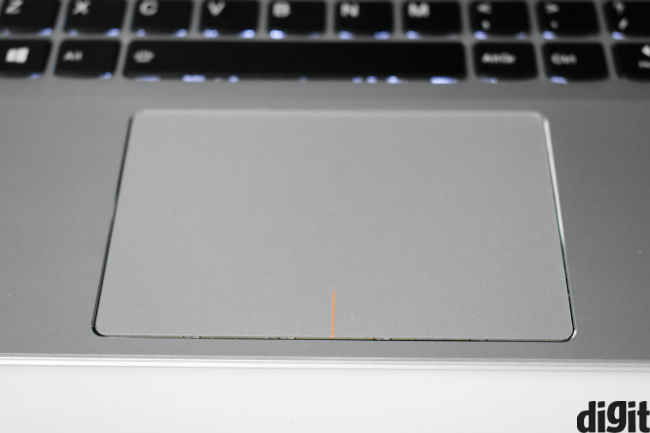 However, the keys are tactile. And once you're used to the touchpad, it is quite accurate..
Performance: Uncompromised
The highlight of this laptop remains its powerful processor. The 7th generation Intel Core i7-7500U is undoubtedly the fastest available today. It is about 18% faster than the category average in day-to-day performance. While the HP Spectre 13 comes close in terms of performance, it doesn't keep that up over extended usage.
The Ideapad 710s on the other hand is not only a superb day-to-day laptop, it'll suffice for casual gamers as well. We tried playing Counter-Strike Global Offensive and Dota 2 on this machine and both ran at 60 fps at their native 1080p resolutions. Yes, you will have to lower the graphics to medium settings, but that is still quite a good show for an integrated GPU. The Intel Iris 540 GPU also posted good scores on the 3DMark benchmark.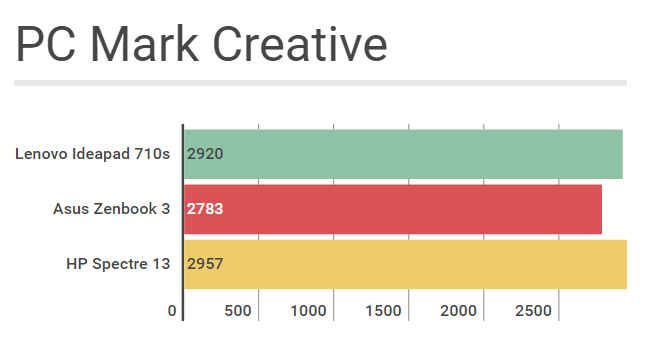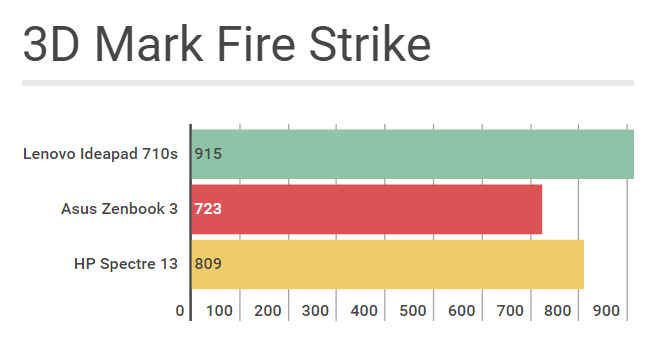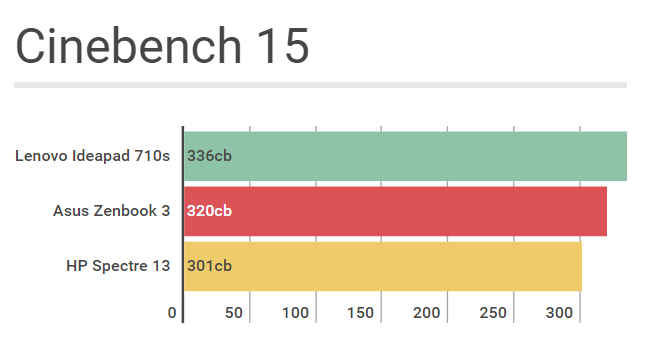 The two bottom mounted speakers have an important role in the overall experience. They are surprisingly loud and are decent with mids. It lacks bass, like most laptop speakers, but the overall sound quality is still pretty good.
Battery life: Satisfying
Lenovo claims up to 8 hours of video playback on a single charge and the laptop lives up to those claims. It can stream two HD movies back-to-back and be left with enough juice for some surfing. Once discharged, the Ideapad 710s takes just over two hours to reach 100%, which is at par with most ultrabooks out there. Needless to say, that if you are playing games, you may not get complete 8 hours of battery life.
Should you buy it?: Definitely
Overall, we believe the Lenovo Ideapad 710s has everything you need from an ultrabook. It is good looking, well built, offers great performance, has a good display, dependable battery life and a decent keyboard. What's more? It is cheaper than most of its competition. The touchpad could have been better, but it is not a deal breaker. So, if you are in the market and looking for a non-touch ultrabook, this is the one to buy.