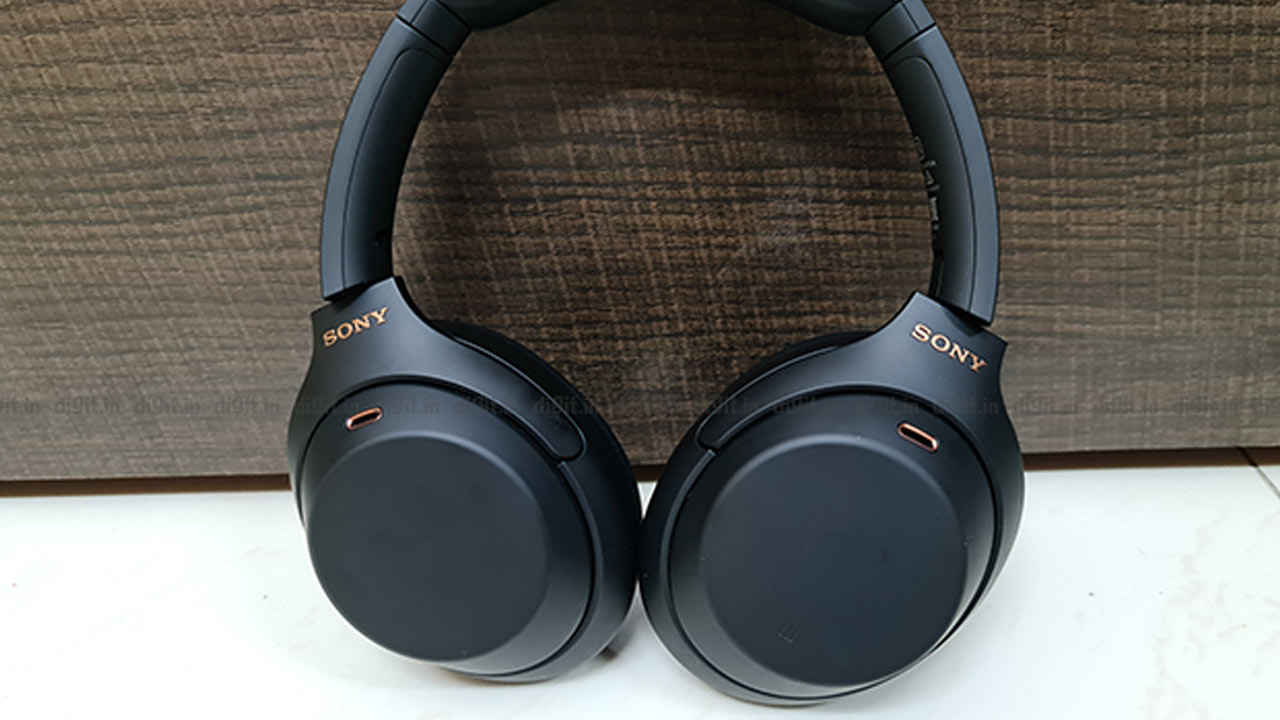 VERDICT:
Sony has done it again! The company has reclaimed the title of the best-in-class noise-cancelling pair of headphones by beating out its own Sony WH-1000XM3 headphones. And the Sony WH-1000Xm4 doesn't just limit itself to that, it also features great sound quality, tons of customisability with the accompanying Sony Headphones Connect app, nifty features such as Quick Attention and auto pause/play, multipoint connection, good battery life, and much more. At Rs 29,990, these are definitely pricey, however, most users will be satisfied with features and performance they're getting for the seemingly exorbitant price.
Two years in the making, Sony has finally launched the Sony WH-1000XM4 Noise Cancelling over-ear headphones in India priced at Rs 29,990. Fans of the Mark X4's predecessor, the Sony WH-1000XM3, have been waiting, with bated breath, for the imminent launch of this device. And for good reason. The Sony WH-1000XM3's lauded ANC performance surpassed that of ANC headphones from competing brands such as Bose and Sennheiser, all while also offering good sound quality and an array of premium features. Sony claims that the brand new Sony WH-1000XM4 delivers a more comfortable fit, better sound quality and ANC performance, and a gamut of new or improved features in comparison to its critically-acclaimed predecessor. Did Sony live up to its promises and the expectations of Sony fans? Let's find out in our detailed review.
Build and design
Sony has always been inclined towards minimalism, and this design language is reflected not just in the company's acclaimed noise-cancelling headphones lineup, but also products in other categories such as the newly-launched Sony WF-1000XM3 and the Sony WI-1000XM2. The Mark 4 is no different in this aspect and employs a classy and sophisticated style that despite its lack of extraneous flair screams elegance. We, at the Digit test labs, are massive fans of this laid back yet effective design language.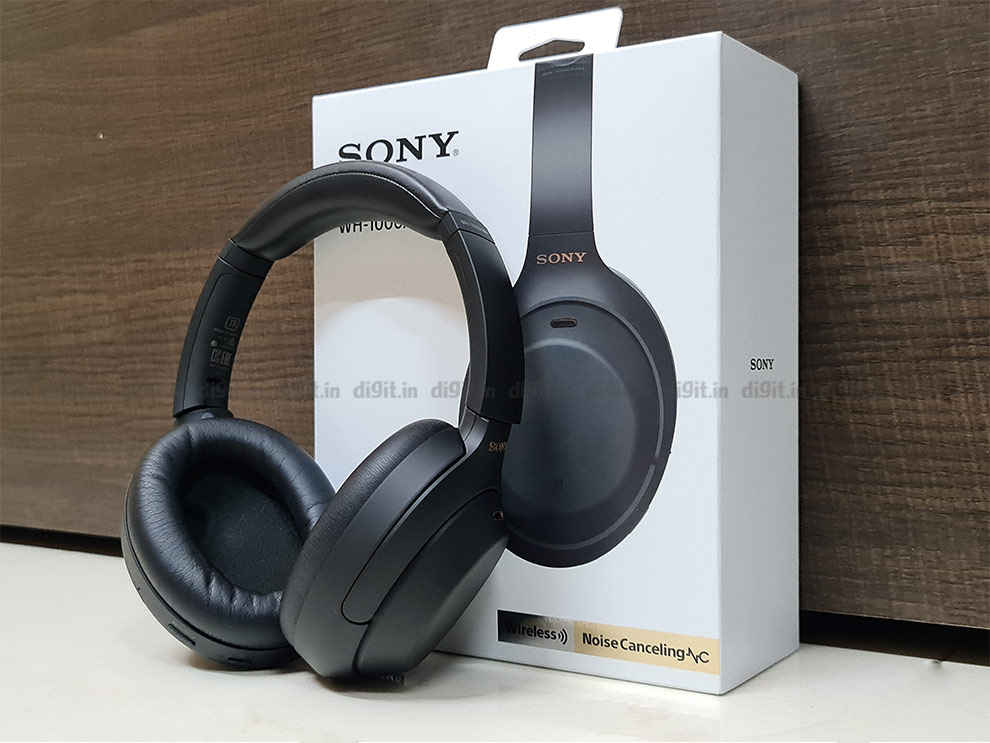 If you do keep the 1000XM3 and 1000XM4 next to each other, you will have a hard time telling them apart. The new model features the same matte-black exterior with copper accents (on the Sony logo and microphone inlets) as its predecessor. The headband can be extended a fair amount and is reinforced with steel inside. While most of the build and design choices have remained the same, Sony has actually made some subtle changes to the build which we will elaborate on further in the next segment.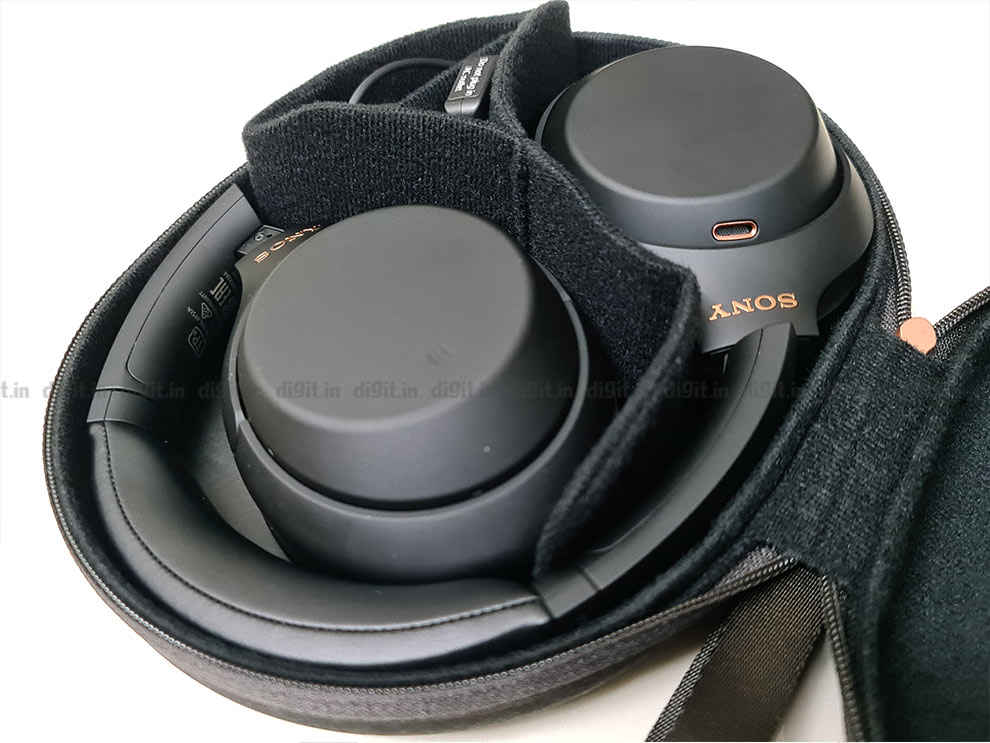 The headphones can be folded up to sit snugly within the hard, fabric-clad travel case provided within the box, or even in a backpack. The ear cups can be swivelled slightly more than 90-degrees, which means the cups lay flat on your chest when not in use. The left ear cup features an LED light indicator as well as the USB-C port, while the right one houses the power button and a customisable button (for ANC or Voice Assistant controls). The back of the right ear cup also doubles as a capacitive touch panel for media controls on the device. Sony also added a really underrated feature which turns off touch panel input when the headphones are taken off, thus avoiding mistaps.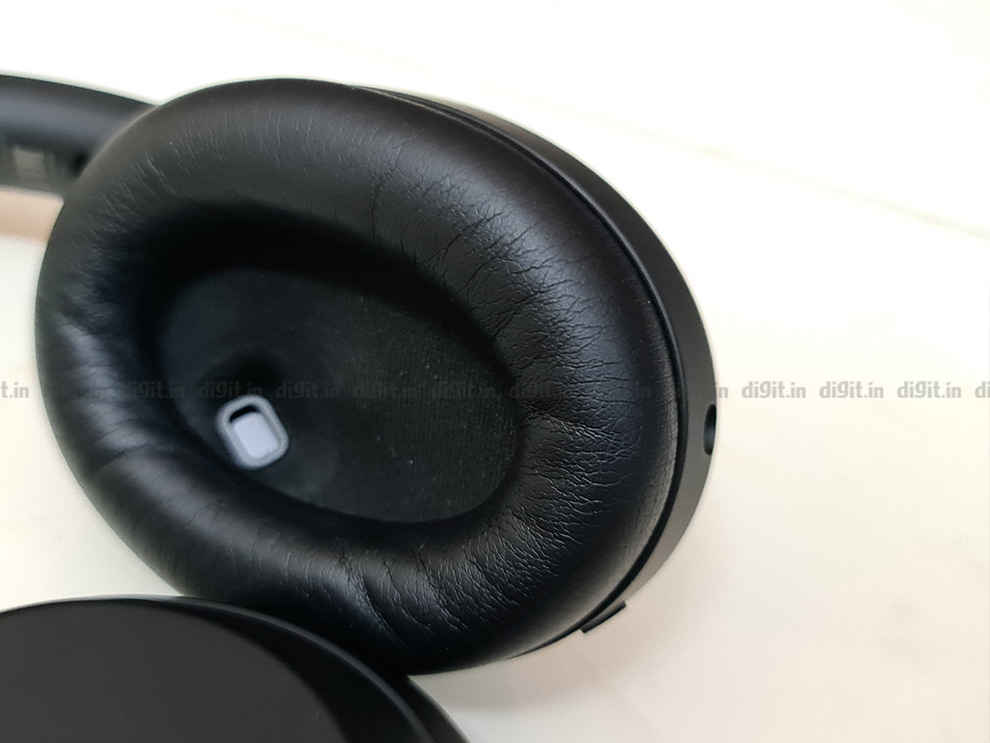 Unfortunately, there's no IP rating, so steer away from excess moisture or rains when you're using these cans. The headphones feature upward-facing microphone inlets through which water can easily make its way through if you get stuck in a sudden shower. While we see no IP rating addition in this new model, something that is new is a Wearing Detection sensor that is tucked inside the left ear cup, which is used to detect whether the headphones are off your ears or on, to auto-pause or play media respectively.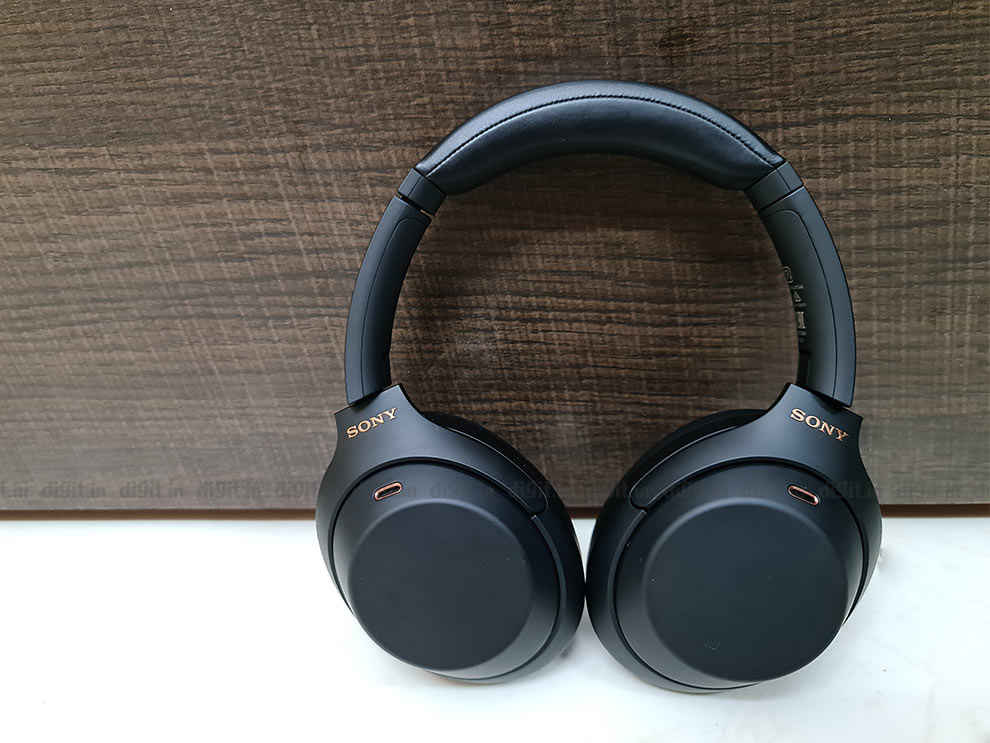 Inside the headphones, where all the magic transpires, Sony has swapped out the old Bluetooth SoC (system on chip) for a brand new one that promises improved ANC performance. The headphone still employs the stellar Sony QN1 HD Noise Cancelling processor, that uses a new algorithm, and works in tandem with the aforementioned SoC to deliver improved ANC performance. The headphone also features powerful 40mm drivers and LCP (Liquid Crystal Polymer) diaphragms.
Inside the box, you will find the Sony WH-1000XM4 headphones themselves, the hard travel case, a 3.5mm audio cable for passive listening, a USB-C charging cable and an airplane adapter. Overall, the Sony WH-1000XM4 is an extremely well-built pair of premium cans that have stuck with the overall aesthetic of its predecessor. Why fix what ain't broken, right?
Fit and comfort
As mentioned above, Sony, while keeping much of the build and design unchanged from the Mark 3s, have made some tiny adjustments to the build which does impact fit and comfort. The head cushion at the top of the headphones has been trimmed down slightly to give the cans a more streamlined look and feel. Another change is that the ear padding now has a 10 percent larger surface area for enhanced contact with your head.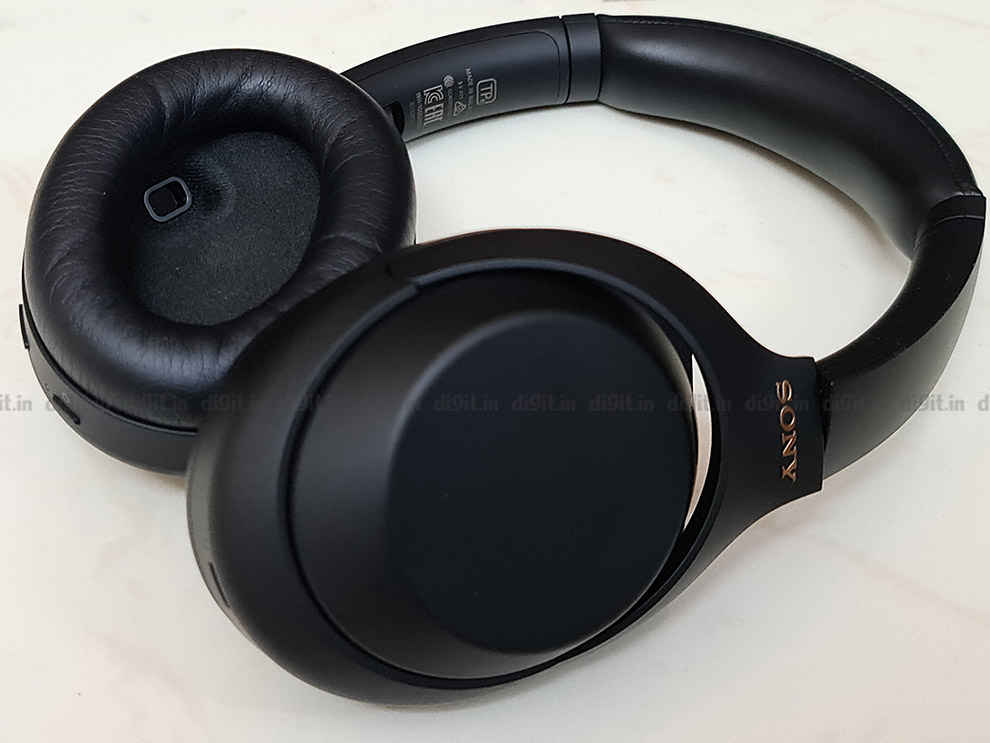 Have all the changes translated well on these cans? Not really. While the addition of extra surface area on the ear cups do translate well and provide plush and comfortable padding, the trimmed down headband foam really impacts the overall comfort of the device negatively. We felt an ever-present pressure spot at the top of our heads, which became more apparent as time passed by. By the end of a 2-3 hour listening session, the reviewer had to pull the headphones off to soothe the growing pressure on the crown of their head.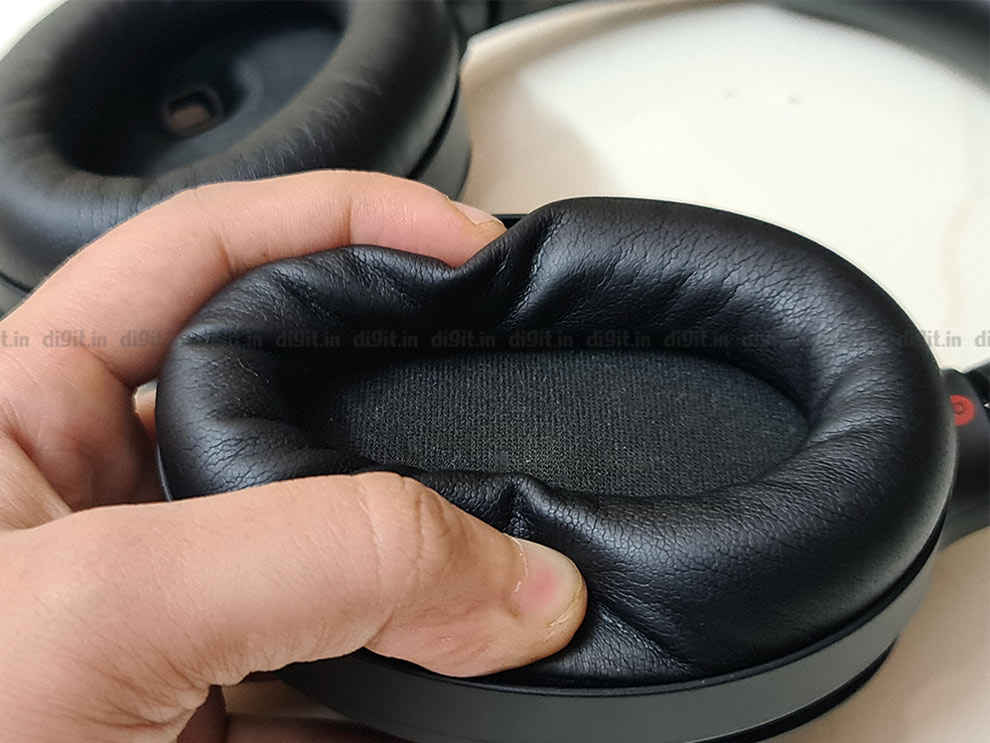 The urethane memory foam ear cups are covered in a leatherette material and are exceptionally comfortable and plush. The increased surface area of the padding and adequate clamping force result in excellent isolation even with noise cancellation turned off. The reviewer's ears did get pretty hot after wearing the cans for a few hours, but we're going to stick most of the blame to the sweltering Mumbai heat. So while the cans' ear cups provide an exceedingly comfortable experience, the trimmed-down headband padding negatively affects the overall comfort of the headphones, especially over longer listening sessions.
Sony Headphones Connect app and other features
If you're scouring the market for a pair of wireless headphones chock full of premium features, the Sony WH-1000XM4 may just be the holy grail. From ANC and Ambient Sound to an accompanying mobile app brimming with customisability options, the Sony WH-1000XM4 has it all. Well, almost. The headphones do miss out on an IP rating and aptX, aptX HD or aptX LL support. Nevertheless, for most users, the features available on these headphones are almost all-encompassing.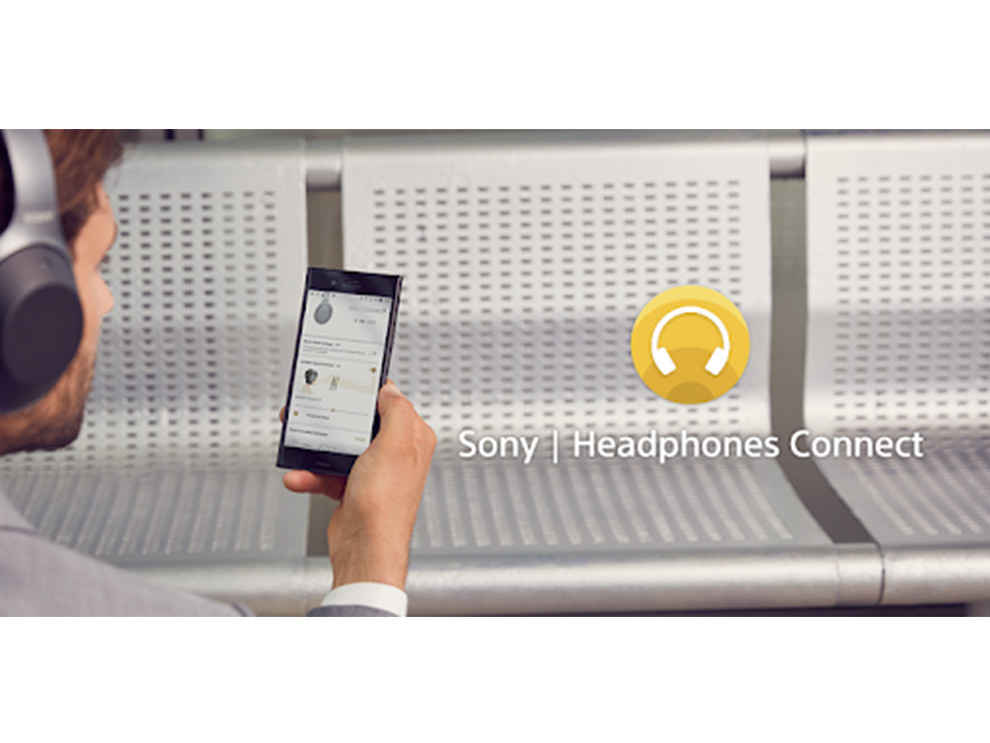 Let's start with the functionalities the solid accompanying app, the Sony Headphones Connect app, brings users. Sony offers deep in-app integration with these headphones, where users can access a horde of features such as Adaptive Sound Control, an adjustable EQ, Ambient Sound and ANC customisability, Speak-to-Chat, Custom button function control, and much more.
Armed with AI chops using Sony's Sense Engine, the headphones are intelligent, and with your permission can learn your geographical location and apply your preferred noise-cancellation or ambient passthrough setting for that particular location. So, if you want noise-cancellation on at home, and Ambient Sound on in the gym, the headphones are capable of recognising when you're in that location and turning the corresponding settings on automatically. If you choose to keep location Adaptive Sound Control off, the more traditional format recognises your activity – Staying, Walking, Running, or Commute, and effectively applies the corresponding noise-cancellation or ambient sound settings you have set up for each mode. In our limited testing due to the pandemic, these features worked exceedingly well, and the time to switch to a preferred sound setting based on location or movement has dramatically reduced since Sony has been testing and perfecting this technology over several models right from the WH-1000XM3 to the newly-released WF-1000XM3 true wireless earphones.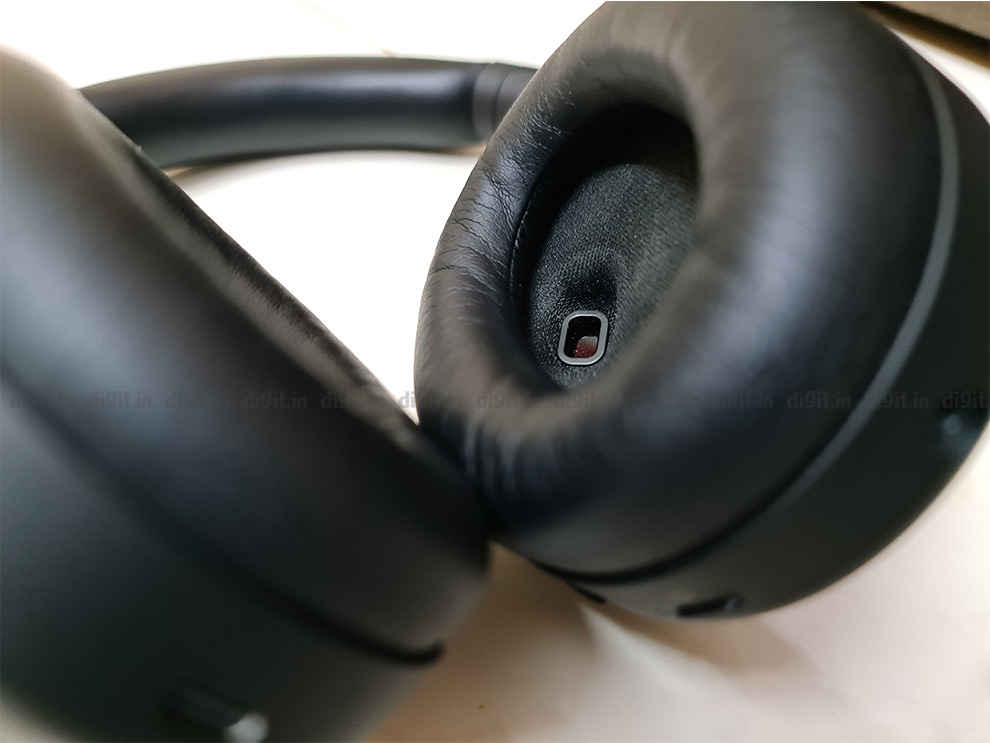 Quick Attention is, thankfully, available on these cans as well, and this feature is possibly our favourite one on the headphones. If you want to quickly have a conversation or simply listen to your surroundings, all you need to do is cup the right ear cup's back panel and the music/media's volume is dramatically decreased while Ambient Mode turns on. Simply removing your hand off the panel will increase the volume back up and turn off Ambient sounds. Another convenient feature is Wearing Detection, where simply taking off your headphones pauses the music, while putting it back on resumes it. Easy, simple, convenient.
Sony has also added a brand new Speak-to-Chat feature which can be toggled on or off via the accompanying app. With this option turned on, the microphone recognises when the user starts talking, and immediately pauses the music and intelligently ramps up the ambient sound. While this does allow you to have conversations without having to palm the right cup or take off the headphones, the feature does activate if you're merely singing along to the music as well. So, we kept the feature off for most instances, while only turning it on when our hands were full when doing dishes, cooking, or carrying heavy grocery bags in both hands.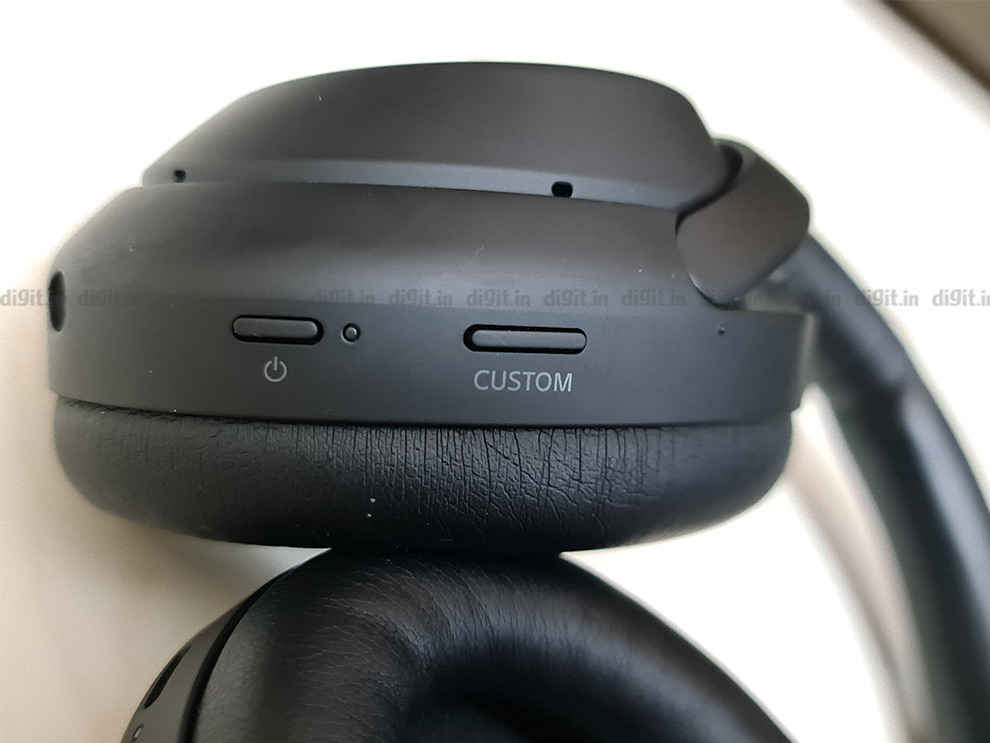 Now, as we mentioned above, the app allows you to change the function of the Custom button on the headphones and set it to either control voice assistant or cycle through ANC and Ambient Sound, which we found largely limiting since ideally we'd like to have the option to be able to control both and not just one or the other. However, if you just want to activate voice assistant while still having the Custom button set to noise cancelling modes, you can simply tap and hold the gesture touch panel to activate it. Still, you won't get access to other voice assistant features such as having it read out your notifications.
Multipoint connection is something most users were most disappointed about not having on the Sony WH-1000XM3. Sony listened to its customers' grievances and included the highly-requested feature on these cans, which is a huge point of celebration. We thoroughly enjoyed being able to seamlessly transition between a phone and a laptop, without having to disconnect from one device and then connect on the other. The headphones are also capable of being paired with 8 different devices in total. Note that turning on multipoint connection limits you from using Sony's high-quality LDAC codec and only allows you to use the AAC codec.
Another nifty feature on the app is a customisable 5-band equaliser with the ability to set two custom profiles and choose from other presets such as Bright, Mellow, Vocal, Treble Boost, Bass Boost, among others. There's also a Noise Cancelling Optimiser (which can also be activated by pressing and holding the custom button when set to Ambient Sound Control). This essentially optimises the ANC based on your environment and any change in pressure. You can also manually control Ambient Sound on the app up to 20 levels and even set it to focus especially on external human voices to hear them better. Other in-app functions include toggleable DSEE Extreme, toggleable touch control panel, and 360 Reality Audio Setup.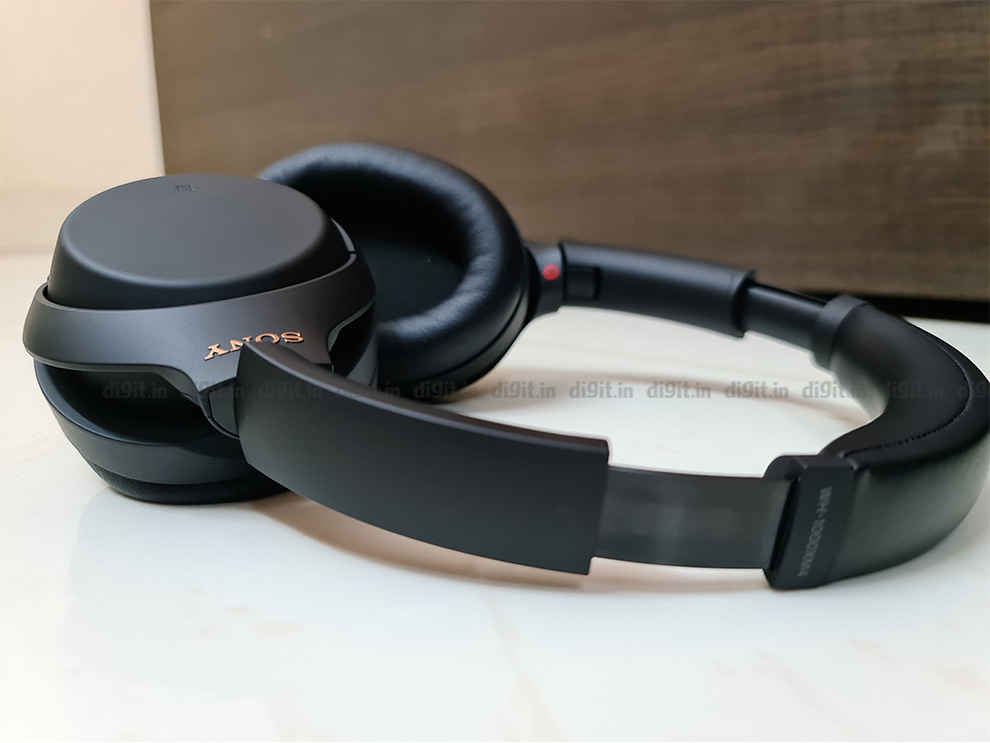 Finally, coming to the touch controls, Sony has kept these the same as the Mark 3's controls. You simply double-tap the capacitive touch panel on the right earcup to pause/play media or accept/reject a phone call, swipe right to skip to the next track and swipe left to go back to the previous one, swipe up to increase the volume and swipe down to decrease it. Pretty standard and sufficiently intuitive as well. However, we found that while the double tap command works almost 100 percent of the time, the swipe up to increase volume and swipe right/left to seek tracks commands often get mixed up or end up not registering at all, which is disappointing. Also, to activate the Quick Attention mode, you need to hold at least three fingers on the touch panel, and fortunately, this function worked every single time we tried it without fail. Overall, the Sony WH-1000XM4 are extremely feature-laden and offer almost every single functionality that is expected on premium headphones and more.
Sound quality
The sound quality has definitely seen some welcome changes over the last model. Even though the newer model features the very same 40mm drivers and the QN1 processor that were present in the WH-1000XM3, with some tweaks to the algorithm the sonic signature has been changed from the consumer-friendly bass bias in the Mark 3 to a sound signature that is much closer to neutral in the new Mark 4. This shift in the sound signature has resulted in dynamic and detailed reproduction that pretty much stays consistent throughout the frequencies.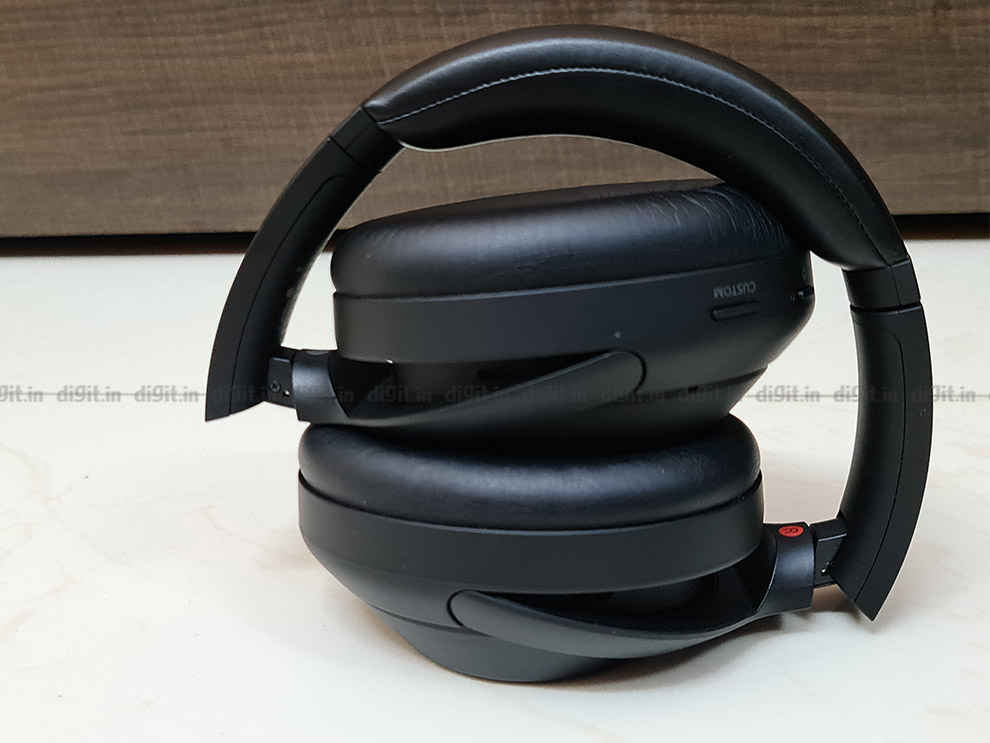 This time around, Sony's new ANC headphones have a much tighter and refined bass response that doesn't bleed into the mids and cause any auditory masking. In bass-heavy tracks such as Another One Bites the Dust by Queen, the bass hits are punchy and energetic but still don't take away from the details in the lead instruments and Freddie Mercury's vocals. In Mindstreet by Motherjane, the recurring bass guitar riff sounds crisp and tight, and you can really hear the masterful management of the bass frequencies.
In vocal-centric tracks such as First Day of My Life by Bright Eyes, there's a great deal of warmth and vocal clarity which is paired well with the sparkly quality of the finger-picked guitar. Toning down the bass-bias has definitely brought out the richness in the mids, and even crowded tracks with numerous instruments manage to zero in on the vocals pretty well. Now, if you do prefer some more heft in the bass response, you can always tweak that to your preference via the customisable EQ on the app.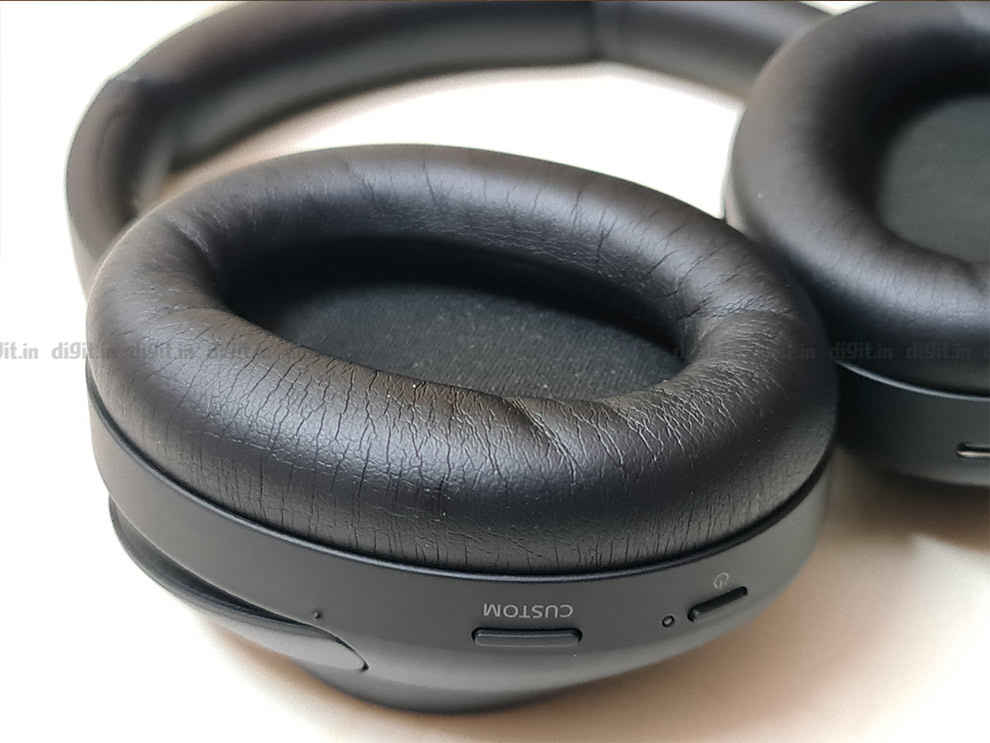 Mid-highs and highs sound crisp, detailed and mostly sibilance-free. Listening to Hysteria by Muse, you can really experience the excellent dynamics on these cans. Cymbals and high-hats sound striking yet controlled to ensure that the vocals and lead guitar really shine. Additionally, excellent instrument separation and a pretty wide soundstage really help bring out the details and nuances the Sony WH-1000XM4 is capable of reproducing. The only issue we had was that the cans distorted a bit on high volume levels, pushing 90 percent. While this wasn't a hindrance to our listening experience since we usually listen to music at around 50-60 percent volume, some people might find the slight distortion at higher volumes a bit jarring.
Also, you can't have both multipoint connection and LDAC activated at the same time, which is a bummer. The headphones also support DSEE Extreme, an AI-enabled process that digitally restores detail from lossy formats, and in our tests DSEE Extreme did improve the detail a bit, but it ended up sounding slightly artificial so we ended up disabling the feature in the app, since Sony's LDAC and even just the AAC codec sound pretty darn good on these cans.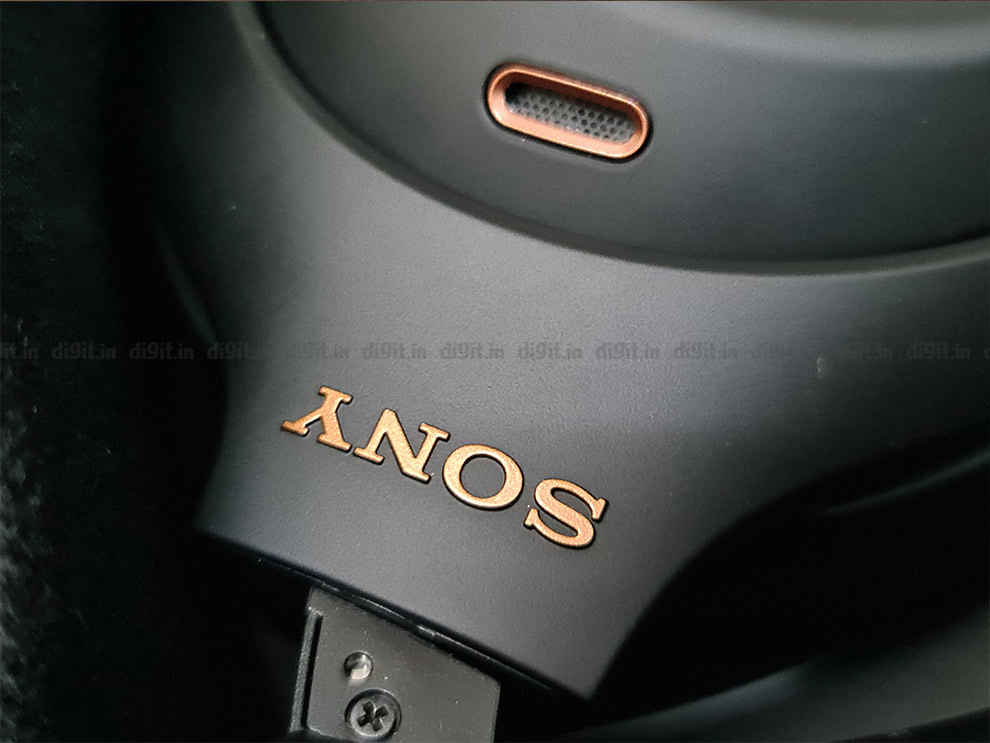 The microphone performance has also been improved over its predecessor. Sony has implemented a new 'Precise Voice Pickup' technology and the difference, especially in phone calls, is apparent. The microphone reproduces voice clearly and intelligibly. At no point did the person on the other end of the call complain that our voice sounded muffled or distorted in any manner. However, loud background noises are still picked up pretty audibly, so you'd be better off making calls indoors or in slightly quieter environments.
ANC performance
Has the ANC King been dethroned? Do we have a new ANC King in town? Yes and yes. Also, the former king that has been dethroned is none other than the Sony WH-1000XM3 itself! While the Bose NC 700 and even the cheaper Jabra Elite 85H are definitely good ANC performers, Sony has really figured out the ANC game, and has pretty much stayed on top of our best ANC headphones list despite having released in 2018. Although the QN1 noise-cancelling processor has been unchanged from the older model, Sony has stated that improvements in the algorithm have translated to up to 20 percent better noise cancelling performance.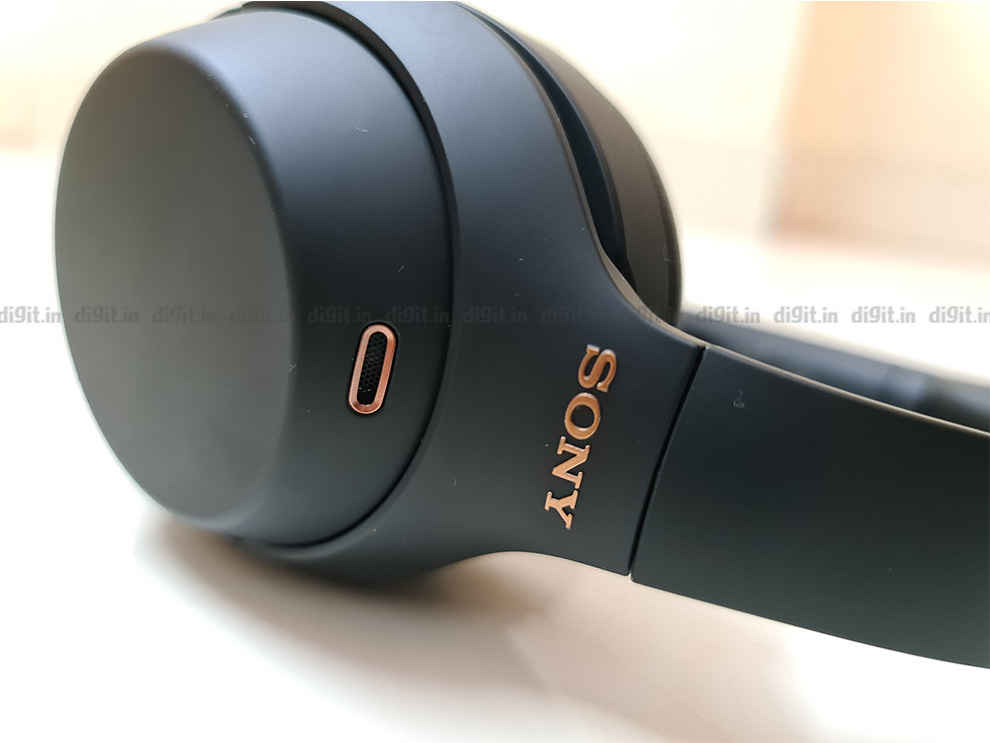 Sony utilises its Dual Noise Sensor technology, which makes use of two mics placed in each ear cup, coupled with the QN1 noise cancelling processor to analyse and adjust noise cancellation response more than 700 times per second! The WH-1000XM3 were excellent at suppressing low-frequency, constant sounds such as airplane drones, buses, trains, and others. Not only does the WH-1000XM4 supress low-frequency sounds impeccably well but it is also able to suppress some mid to high-frequency sounds such as some human voices, and even some less-noisy mechanical keyboards, to an impressive degree. However, we could still hear higher-frequency sounds such as fan whir, but that is expected.
The ANC performance of the Sony WH-1000XM4 has definitely improved considerably in comparison to its already-stellar predecessor, and is able to envelop you in an immersive auditory bubble easily. We can safely say that these headphones have further widened the gap between itself and the Bose flagship noise-cancelling headphones. However, there's a certain Shure noise-cancelling headphone that has been creating a stir in the ANC category as well. Be sure to look out for that review in the future on our website.
Battery life
The battery life of the Sony WH-1000XM4, unfortunately, remains unchanged from its predecessor, rated at 30 hours with noise cancellation turned on and 38 hours with noise cancellation deactivated. In our tests, with volume levels set to around 60 percent and ANC turned on, we recorded a little over 23 hours of playtime, which doesn't exactly match the company estimate, but the figure is still impressive nonetheless.
If your cans run out of juice, the Sony WH-1000XM4 also comes with Fast Charging capabilities where a mere 10 minutes of charging will get you 5 hours worth of playtime. A full charge takes around 3 hours, which is a decent enough speed. Overall, the battery life is solid but certainly did not amaze us like the Jabra Elite 85H did, which clocked in an impressive playtime of 34.5 hours in our tests. Nevertheless, the Bose NC 700, which the Mark 4 directly competes with, is capable of about 21 hours of playtime.
Bottomline
Sony has done it again! The company has reclaimed the title of the best-in-class noise-cancelling pair of headphones by beating out its own Sony WH-1000XM3 headphones. And it doesn't just limit itself to that, the Sony WH-1000XM4 also features solid sound quality, tons of customisability with the accompanying Sony Headphones Connect app, nifty features such as Quick Attention and auto pause/play, multipoint connection, good battery life, and much more. At Rs 29,990, these are definitely pricey, however, most users will be satisfied with features and performance they're getting for the seemingly exorbitant price.