VERDICT:
At Rs. 3,899, there's very little to complain about with the Jabra Wave, other than the fact that the secureness of the fit needs to be reworked every hour or so. It performs well, is reasonably sleek and will pair with 2 devices simultaneously. A good buy if you're in a market for a wireless headset, but do remember this one in mono only.
Look and feel
The Wave is neatly packaged and comes with its charger, a couple of soft eartips, and a small foam cover for the mouthpiece since this tends to collect dust when travelling. The Wave is stylish looking and reasonably sleek, but we find the body a bit thick and feel this part could be slightly slimmer, especially looking at the Plantronics Discovery 975. Although the Wave could have been a bit smaller, it doesn't weigh much at 13 grams. The earpiece consists of soft transparent silicone eartips and you get two types – one with longer protrusion that intrudes just inside you ear canal while just rests on your ear. Wearing the Wave isn't easy until you figure out that the soft armature that goes behind your ear, needs to be bent inwards towards your ear. Once you figure this out, it's easy to get the Wave working, and it must be said that while the thought of bending something sounds uncomfortable, we got used to the Wave sitting on our ear pretty quickly. The armature can bend either side, so the Wave will work with both left and right ears, and the fit is pretty firm, without being uncomfortable in the least. However, gradually, the Wave seems to loosen in its position, a function of the bent armature straightening a bit, therefore every hour or so, you will need to re-seat it properly, and we wouldn't want to travel on a bike with the Wave for fear of it falling off.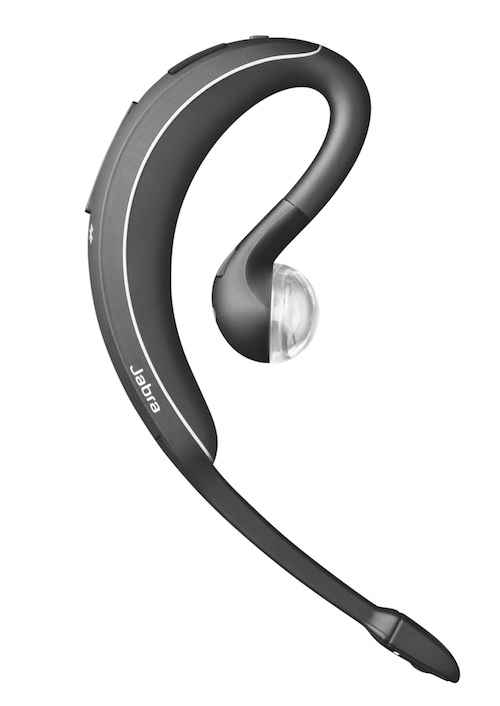 The surface of the Wave is completely black except for some grey lettering and a grey-silver trim that runs around the body. The power button and volume rocker button are located on the top just before the curving portion that goes around your ear. The call cancel button is located on the tip, where the mouthpiece is, and is very easy to use courtesy a nice positive feel. Only the power button is difficult to locate with the device plugged into your ear; the volume rocker on the other hand is quite intuitive and has good feedback.
Features
The Wave supports pairing with two Bluetooth devices simultaneously. For those who carry two cellphones this is a blessing since the Wave will pair with both of them at the same time. Up to eight devices in total can be paired. Power it on for the first time and the Wave automatically enters pairing mode with the Bluetooth symbol on the body flashing. The indications on the body show battery status as well as connection status, and these indicators are nothing but translucent sections in the body with tiny LEDs embedded underneath, but they're very legible. The Wave boasts of noise reduction as a feature, something that most such headsets feature these days. This is useful if you are on the move in the open, where wind can obscure what you are trying to say.
Performance
Voice quality is pretty good for a fair distance of up to around 6 feet. At 10 feet or greater a bit of distortion creeps in. Mind you, these figures are only valid if the Wave has a clear line of sight to your phone, with even a wooden partition in between, the distance falls to around 4-5 feet. The Wave seems to boost the vocal range of the spectrum a bit, and therefore voices tend to sound a little more husky, or bass heavy, but not unpleasantly so, and the difference is subtle. This is better than some headsets that sound tinny. Volume level is good, and unless you are in a really noisy place, you will not miss what is being said, and neither will you need to use the earpiece at its maximum volume.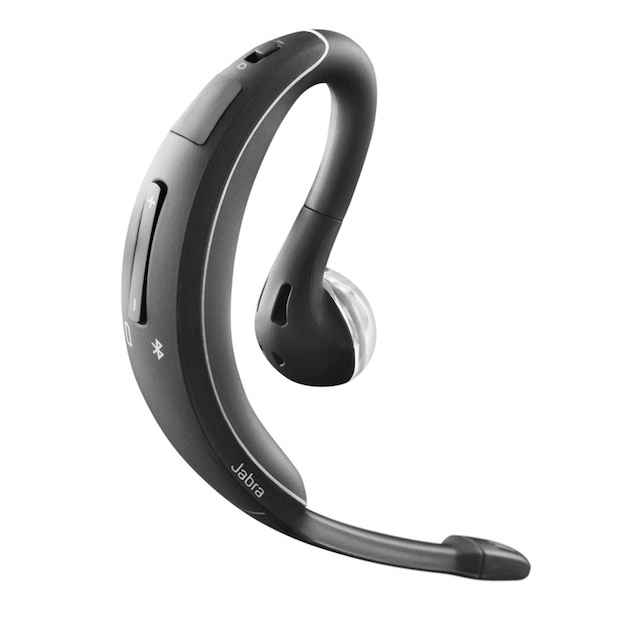 We tested the wind noise reduction feature, and this works pretty well, unless you plan on chatting while doing 60 kmph on a motorbike, in which case you'll keep needing to reseat the Wave in your ear as well. For the most, the person on the other side could pick up what we were saying, with only a bit of sporadic wind noise being picked up. Standby time was good, and the Wave will easily last up to 2 days with a fair bit of calling, approximately 2 hours or so per day.
Our take
The Wave is priced at Rs. 3,899 (MRP), which was cheaper than we expected it to be. Bluetooth headsets have become cheaper, and the Wave looks and feels a costlier device, which is always a good thing. Performance is good, but the fit of the device in ones ear does have one niggle of it periodically getting loose, even though it is comfortable. If you're looking for a Bluetooth headset capable of pairing with two phones, the Jabra Wave is a reasonably priced, reasonably stylish and comfortable device that does all it's advertised to do.
Specifications: Bluetooth version: 2.1 EDR; weight: 13 grams; talktime: 6 hrs; standby time: 8 hrs
Rating:
Features: 7
Performance: 7.5
Build: 7.5
Value: 7
Overall: 7.5

Contact: Jabra
Website: www.jabra.com
Email: echou@gn.com
Phone: NA
Price: Rs. 3,899 (MRP)