u-Jays premium headphones now available for Rs.15,999.
Jays has introduced a new pair of headphones- u-Jays under its premium lineup which focuses on providing outstanding acoustics levels and comfort along with high-quality balanced sound output. The headphone offers a 3-button remote compatible with iOS, Windows as well as Android and comes with a 40 mm dynamic speaker with deep, balanced bass response and detailed mids and highs. u-Jays will be available for Rs. 15,999.
You can read the full press release below:
Jays launches the u-JAYS On-Ear Headphones in India.
March, 2016: JAYS, the Sweden-based company, is proud to introduce the u-JAYS; a pair of premium headphones with outstanding acoustics, comfort and quality in India. The idea was to create a go-to headphone - a blend of balanced sound, lasting comfort and effortless aesthetics.
JAYS' story began back in 2006. They had a simple idea and a big vision — to create great music experiences that everyone could enjoy and love. Since then, JAYS has launched multiple earphone and headphone models like the q-JAYS, c-JAYS, j-JAYS and s-JAYS with increasing respect and critical acclaim. Today, JAYS is based out of an old brewery in central Stockholm, and the relentless focus on engineering and design innovation is what continues to drive them forward. They believe that by combining innovative technology with good design with a love for music, they can create memorable music experiences that leave an emotional footprint.
JAYS is in partnership with Indian distributor Ferrari Video and its retail brand Headphone Zone. "JAYS has created a versatile pair of on-ears and its three variants ensures a perfect match for all smartphone owners; be it iOS, Windows or Android, " says Raghav Somani, CEO of Headphone Zone about the u-JAYS.
The u-JAYS is available for purchase in India at HeadphoneZone.in at an MRP of Rs.15,999/-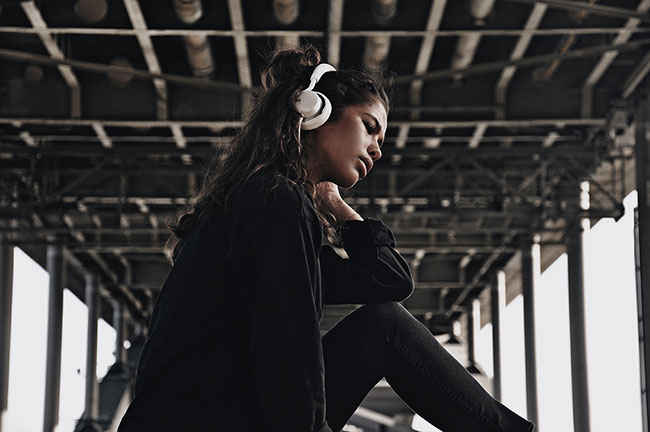 The u-JAYS
The core of u-JAYS, as in all other JAYS products, is acoustics. JAYS has set out to create a well-balanced and engaging sound experience; crystal-clear details with deep bass response and thrilling mid-tones.
To achieve this, they developed an acoustic system designed to make the ear cups and ear cushions work together as a whole. In addition, to the custom developed 40 mm dynamic speaker with Japanese silk-coated diaphragm, vent holes covered with acoustic tuning filters are evenly distributed 360° around the speaker. Together with the sealing yet internally open properties of the ear cushions, the design optimizes airflow through the acoustic system while preventing leakage, resulting in greatly improved details and a deeper bass response.
Furthermore, JAYS believe it's important that customers feel comfortable wearing u-JAYS even over longer periods of use. By balancing the material qualities of the soft viscoelastic ear cushions which adapt to the shape of your ears and the padded lightweight spring steel headband, the headphones create a fitting seal and a firm fit without straining your ears. Another benefit is the superior sound isolation, which delivers better quality sound at a lower volume, protecting your hearing in the long run.
To increase in quality, the u-JAYS are designed with core parts of its construction in metal; the stainless steel core is essentially designed as a one-piece unit for increased strength. All wires are encased within the frame and screws are fully integrated for enhanced protection against the effects of everyday and long-term use.
To further add to both lifespan and convenience both ear cushions and the cable are exchangeable for easy upgrading and replacement over time. The u-JAYS also come with a full-feature three-button remote cable made and individually optimized for either iOS, Windows or Android depending on your choice.