One of the first entrants of the BYRD series in India, the Beat BYRD retails at a budget pricepoint that pits it against some impressive competitors
As the newest entrant into their BYRD series, beyerdynamic has launched the Beat BYRD, a budget IEM that features the signature flat design of the BYRD series. This flat design makes these IEMs comfortable to be used even when your head is rested against a surface like a pillow or a window pane when you're travelling. The overall weight is also quite low at 5grams. Whether this has been at the cost of audio performance or not is something you'll find out when we post a full review. For now, you can read the actual press release below to know more details.
Read the full press release below
Flattest design, biggest sound: beyerdynamic BYRD headphones
Whenever one thinks of a bird, associations such as lightness and vibrancy come to mind. Be it jazz legend Charlie "Bird" Parker or the term "free as a bird" – there are many characteristics that are linked to these four letters. In the same way, BYRD reflects all the facets of the new range of beyerdynamic in-ear headphones: Stylish and durable. Melodious and harmonic. Lightweight and convenient. They are made for everyone who loves absolute freedom and perfect musical enjoyment. Their casing is based on the remarkable design featured by the beyerdynamic Xelento and has been perfectly adjusted to the ergonomics of the human ear. Despite its lightweight, this design augments their impressive sound performance.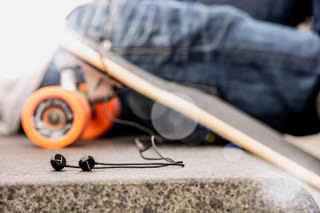 Entry-level with great sound: beyerdynamic Beat BYRD
The new entry-level in-ear headphones Beat BYRD amaze with clear sound, a powerful bass – and they simply look great with their durable, orange cable. They are already branded with the new beyerdynamic look and carry the distinctive Y signet that will be featured on many products made by the audio experts from Heilbronn in the future. Like all of the new BYRD models, their casing is designed to be ultra-flat, so they do not protrude from the auricle and will not press on the ear even when the user is lying on their side. This makes the BYRD series perfect for relaxed listening pleasure as well as sportive activities.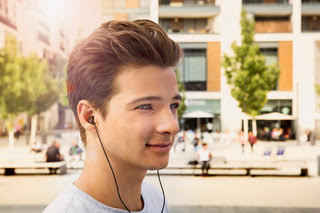 Prices and availability
beyerdynamic Beat BYRD is currently available in India and will be sold via Headphonezone.in and Amazon.in for a recommended retail price of Rs.2199 (including VAT).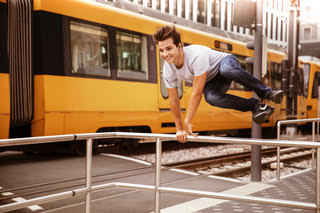 Technical data:
| | |
| --- | --- |
| Transducer | Dynamic |
| Acoustic design | Closed |
| Frequency response | 15 – 21.000 Hz |
| Form factor | In-ear |
| Transmission | Wired |
| Length & type of cable | 1.2 m / both-sided / fixed |
| Connection plug | 3.5 mm plug, 3-pole |
| Weight (without cable) | 5 g |
| Scope of delivery | One pair of in-ear headphones Eartips in 3 sizes (S, M, L) |
| Recommended retail price | Rs.2199.00 |