Google has announced that Android TV UI is getting an update. The update will make the UI similar to the UI found on the new Chromecast powered by Google TV. There is no information on when the new UI will launch in India.
The Android TV UI has been fairly simple with a row of apps highlighting the various streaming services installed. There are also rows specific to streaming apps highlighting their content. It is a simple UI, especially when you compare it to what's on offer via PatchWall on Xiaomi TVs and the Fire TV UI on the Amazon Fire TV Stick.
However, Google drastically changed its UI when they launched the new Chromecast in 2020 and at CES 2021, we saw the announcement of a bunch of TVs from Sony and TCL, to name a few, that will come with the Google TV UI. But, it looks like older Android TVs are getting a facelift as well.
New Android TV UI
Google has announced that starting today, Android TVs in the US, Australia, Canada, Germany, and France will start receiving the new UI. There is no information yet on when the new UI will come to India.
There is also no information on what version of Android or what TV models the new Google TV-like Android TV UI will be available on.
Android TV UI: New Features
The new UI is very similar to the UI found on the Chromecast launched in 2020 with Google TV. The new UI brings with it three tabs - Home, Discover and apps.
Home, as the name suggests, is the home screen you will see when you switch on the TV. It looks a lot like the current Android TV home screen with the top row giving you access to your apps followed by content recommendations. This UI has been tweaked with a visual makeover though.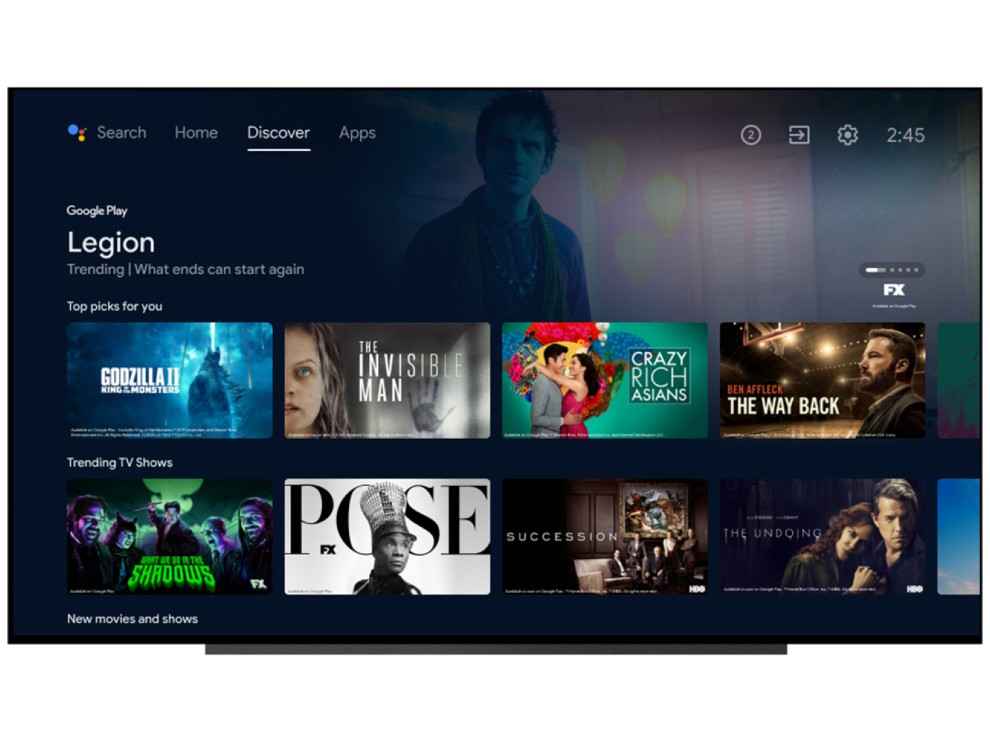 The Discover tab will give users personalized recommendations based on the content consumed. It isn't clear whether users will be able to create different profiles. We have seen the new UI on the third-gen Fire TV Stick (review) give users the ability to have 6 different profiles.
The last tab on the home screen is the Apps tab which will show you your apps available on the TV. It isn't clear whether a user will get new app recommendations on this screen.