Until now, having a 48MP camera sensor on a smartphone was considered to be one of the USPs of the device. Incorporating a 64MP sensor on handsets is the new trend, where OEM manufacturers are trying to best their competitors in the industry. For the past few weeks, we have seen Realme, Samsung and Redmi fight it out to hog the limelight of being the first company to introduce camera technology that revolves around the 64MP sensor at the centre. Out of the three, Xiaomi spin-off Redmi, has showcased its first 64MP smartphone imaging technology at an event in Beijing. This makes Xiaomi the first smartphone company to exhibit the upcoming technology.
The company also announced that a smartphone with Samsung's GW1 64MP sensor will first appear on a Redmi smartphone in India in the fourth quarter of 2019. The company has already teased a phone with this tech in a teaser-poster last month. The teaser posted on Weibo showed a quad-camera setup on the phone. The caption along with the image also claimed that the phone will be able to capture an image up to 20MB in size, and the photo produced "will be far superior to that of an 8K TV". However, the name of the device wasn't revealed in the teaser.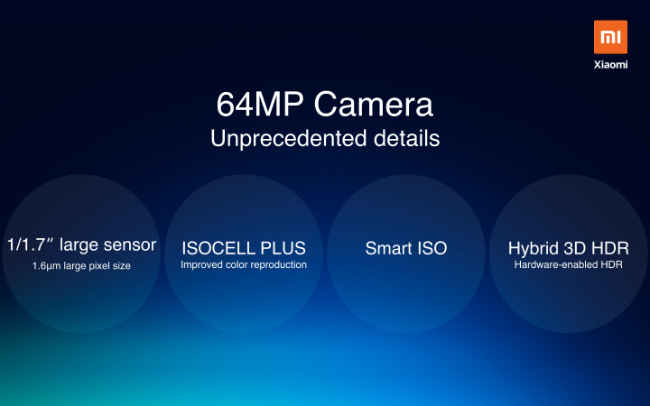 The GW1 outputs 64MP images with a resolution of 9248 x 6936 pixels. It comes with support for real-time hardware-supported high dynamic range (HDR) of up to 100-decibels (dB) that provides richer hues. Compared to the dynamic range of a conventional image sensor, which is at around 60dB (while that of the human eye is typically considered to be around 120dB), the GW1 strives to provide true-to-life imagery.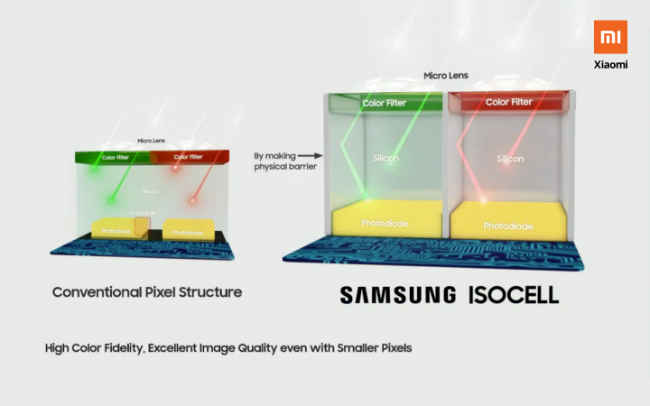 Xiaomi has also dropped a teaser for a Mi series smartphone which could feature a 108MP camera sensor from Samsung. This sensor is claimed to produce images with a resolution of 12,032 x 9,024 pixels.
Meanwhile, Realme CEO Madhav Sheth has once again changed his Twitter handle. This time, he has chosen "Madhav '5' Quad" to apparently hint at a quad camera setup on the smartphone with 64MP camera technology. Previously, he changed his name when the company announced that it would unveil a 5G phone, and the other instance was a few days ahead of the Realme X India launch.
The GW1 features smart ISO supported by Dual Conversion Gain (DCG) technology, which intelligently adjusts the ISO sensitivity based on ambient light intensity. It uses low ISO in high-brightness environments, and high ISO in the dark-light environments to achieve the best signal-to-noise ratio for the entire scene.