Looks like OnePlus India is all set to launch yet another variant of the OnePlus 5T smartphone in India. Following its limited edition Star Wars variant, the OnePlus 5T will now be made available in the Lava Red colour variant which was launched in China last month as a limited edition device.
OnePlus India has been teasing the announcement of the OnePlus 5T Lava Red on its social media channels. A Tweet posted by the company today reads - "Just 1 day to go for the announcement! Can you guess what we're up to." The Tweet by OnePlus India is accompanied with an image of molten red lava with the number 1, indicating that the device will launch in a day, on January 11.
The OnePlus 5T Lava Red is expected to house the same 6-inch optic AMOLED display with a Full HD+ resolution of 2160 x 1080 pixels. All the other specifications of the device also remain the same, but it is expected that the OnePlus 5t Lava Red will only be available in an 8GB, 128GB storage RAM option, similar to its Chinese counterpart.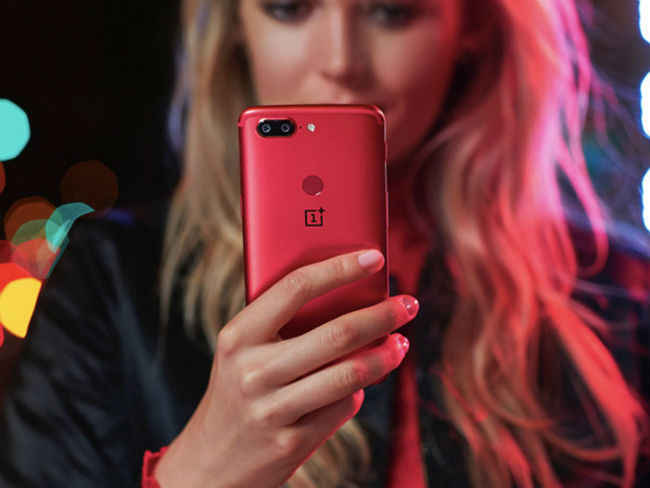 In the optics department, the OnePlus 5T Lava Red is expected to house the same sports 20+16MP rear camera setup using Sony IMX376k and IMX398 sensors.
The OnePlus 5T Lava Red variant is expected launch at the same price as the existing OnePlus 5T 8GB(₹ 37999 at amazon) variant, i.e Rs 37,999 . Since the OnePlus 5T was an Amazon exclusive when it launched, one can expect the OnePlus 5T Lava Red model to go on first sale on Amazon.in and OnePlusStore.in.