Qubo Smart Security WiFi Camer with Face Mask Detection
India's most versatile weatherproof outdoor camera that protects your outdoors 24x7 and provides crystal-clear video streaming day and night through the qubo mobile app.
Click here to know more
Advertisements
Computex 2017 is scheduled to be organised between May 30 - June 3 at Taipei, Taiwan. One of the leading trade shows for consumer and business products globally, next year's focus is going to be around startups, IoT, Apple MFi-certified peripherals, gaming & VR, business solutions and several other areas.
InnoVEX is an exclusive platform for startups that attracted about 217 startups from 22 countries, among which more than 120 of them pitched themselves and 64 startups demoed at the event. Accelerators and VCs were among the 15,000 visitors to attend InnoVEX this year.
The SmartVEX segment takes care of IoT applications including security, smart home and entertainment, wearable technology, automotive electronics, 3D printing, etc. iStyle is associated with only Apple MFi-certified peripherals while Gaming and VR consists of a smorgasbord of manufacturers showcasing their latest offerings.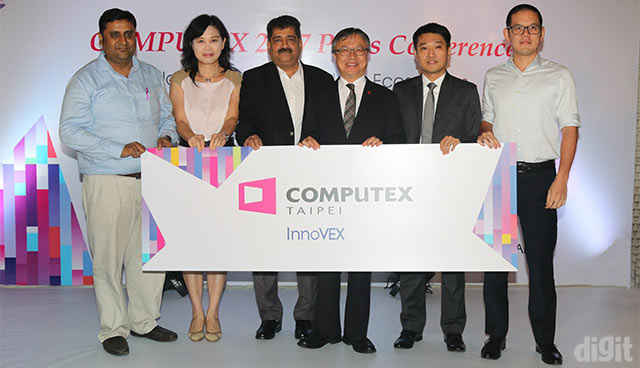 Apart from revealing the dates, TAITRA (Taiwan External Trade Development Council) also encouraged Indian companies to visit Computex to showcase their latest technologies. They emphasised on pushing startups to participate the trade show in order to get a wider platform to connect with bigger OEMs and brands coming from all over the world. Along with being a platform to display the latest trends in technology, it wants to to serve as a medium to bring exhibitors closer to buyers, in order to generate partnerships.
Mr.Yih-Jyh, Kang, the executive director of Exhibition Department of TAITRA said, "At Computex 2016, the debut of InnoVEX, an exhibit for innovations and startups, had created new dynamics. We have always tried to reinvent ourselves and will continue to do so. We hope that more and more Indian companies will visit us during next year's event and showcase their cutting-edge technological products and innovations."
Previous year's Computex witnessed around 1,602 exhibitors coming from 30 countries, occupying more than 5000 booths. Around 40,969 international visitors from 178 countries including professionals attended the event. We had the opportunity to visit Computex 2016 to cover the event and walk around the showfloor. You can check out our coverage on YouTube below.