JioMeet, a free video calling app by Reliance Jio has been launched across multiple platforms with an aim to take on Zoom and Google Meet. It is available on Android, iOS, macOS, Microsoft Windows and on browsers
JioMeet, a free video calling app by Reliance Jio has been launched across multiple platforms with an aim to take on Zoom and Google Meet. Previously, Jio while announcing its Q4 fiscal results, revealed that it's looking to launch a new cross-platform video calling solution in India very soon. In fact, a beta version of the app was also listed on Play Store but was removed, likely in the heads up to the official launch.
JioMeet supports direct video calls and can also be used to host meetings with up to 100 participants across multiple platforms like Android, Windows and even works on a browser such as Google Chrome. Let's take a look at the features of the JioMeet video calling service and how to download and use it.
JioMeet video calling app: How to download?
Reliance Jio's JioMeet is a multi-platform video conferencing solution that's available as an app for Android and iOS smartphones, Microsoft Windows and a web app that can be used with browsers such as Google Chrome. There's an Outlook plugin for the JioMeet service available as well.
For mobile phones, download JioMeet from Google Play Store or Apple App Store. If you're using a desktop or laptop and want to use JioMeet, there's a dedicated Microsoft Windows app available along with support for WebRTC which means that you can access JioMeet on a browser without having to download the app.
Once you have downloaded the app, open it and tap on Sign up. You will then need to enter your phone number or email ID, followed by your first and last name. Tap on Next and you should receive an OTP to verify your login details. Enter the OTP, tap Next and you should reach the home screen of the app.
From here, you can make audio and video calls to your contacts and also share your meeting ID to conduct a business meeting.
JioMeet video calling app features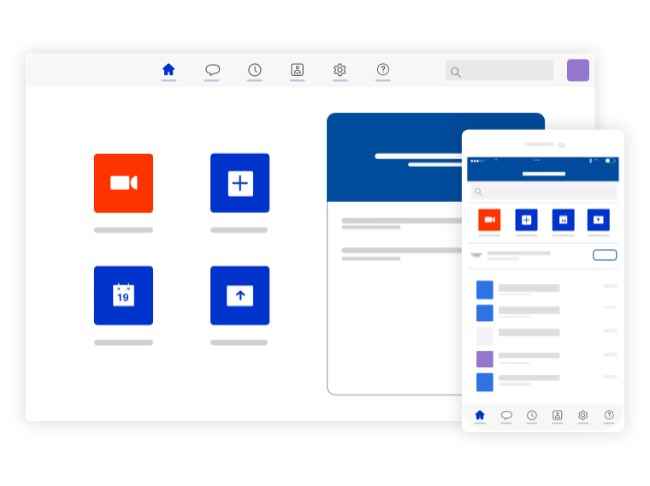 With Jio Meet, users can initiate a video conferencing with their friends, family or even work calls. The service supports group calling of up to 100 participants and users can join a meeting from any device they own, be it a smartphone or a laptop. The service also supports legacy video conferencing devices that are used by businesses and also offers group and individual host controls.
The app supports HD (720p) video calling quality but the connectivity depends on the network and bandwidth offered by your ISP. JioMeet is also capable of adjusting video call quality according to the network zone and ensures zero lag.
The app also offers host control options and records logs of audio and video calls. Users can share the meeting link and give attendees the pin password to join the call. There's an option to schedule a meeting on the app as well.
Reliance Jio had previously said that the JioMeet video calling solution will be integrated with the company's eHealth platform, allowing users to consult with doctors and more. However, the current build of the service doesn't have any additional features and works well as a free video calling solution.