Google's high speed WiFi has reached its 100th destination. With the availability of Google's Railwire WiFi in Udhagamandalam station, the search giant has connected 100 of the busiest railway stations across India with free internet access.
Railwire WiFi, a collaboration between Google and RailTel has been one of the most ambitious projects of company CEO Sundar Pichai. With Railwire, Google is literally taking internet to last mile connectivity and has given access to internet to around 10 million people visiting these stations every day now. Google's Railwire WiFi is capable of streaming HD videos and is seen as ideal for downloading offline videos or ebook or a game for the journey ahead.
Google says with Railwire free WiFi, nearly 15,000 people access Internet for the first time ever. Back in September 2015, CEO Sundar Pichai had announced the ambitious project to connect 400 railway stations with free wireless internet access.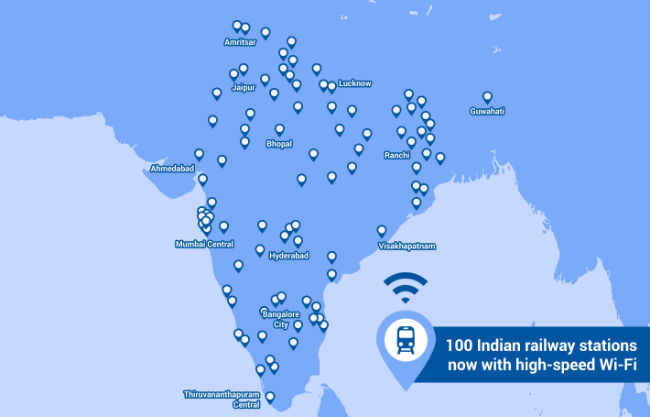 "I visit [Jaipur station] every 3 to 4 days to get fast access to the Internet. I stop there for a few minutes, download apps, update them and get things my daughter wants. She is in 10th grade and uses my smartphone in the evenings to fulfill her educational needs. She also teaches my wife, her mother, to read and write using my smartphone," says Bhagwan about his experience.
The biggest challenge towards India's ambition of becoming a digitally driven nation is the lack of connectivity. With projects like Railwire WiFi from Google, the dream of Digital India is really turning into a reality.
With Railwire WiFi reaching its next 300 destination, Google has announced a new tool that allows partners to roll-out WiFi hotspots in public places. Google Station is aimed to make free WiFi available at more places other than railway stations.
For more technology news, product reviews, sci-tech features and updates, keep reading Digit.in or head to our Google News page.