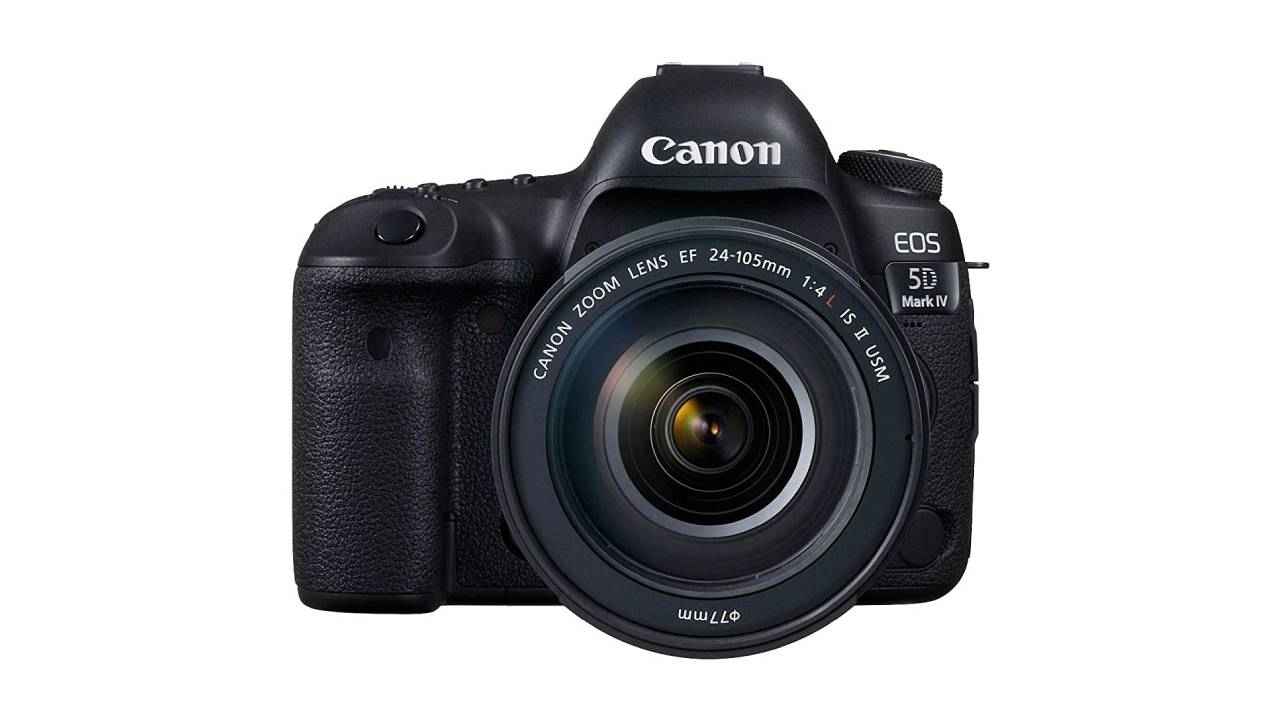 When it comes to buying DSLRs for professional or semi-professional use, you should always buy a camera that has a full-frame optical sensor. It not only gives you more flexibility in terms of pixel resolution and post-processing but also lets you control the focal lengths and shallowness of the depth of field. If you are looking for such a camera to get better results, then here are four full-frame DSLRs that you can buy on Amazon. Note that these products have been selected based on their listed features.
Nikon D850
Here is an efficient full-frame DSLR from Nikon that should deliver a virtually vibration-free performance, be it while capturing photos or recording videos. The Nikon D850 houses advance mechanisms for the shutter and mirror drives, which work in tandem to reduce vibrations during the release of the shutter. The camera uses a full-frame sensor that offers 45.7 effective megapixels, which should make it ideal for professional use. The best use of a full-frame sensor with so many megapixels is that you can print large canvases of the captured shots on it, without losing the quality. It has a 153-AF point system, which should enable you to click those high-speed shots with good precision. Finally, it captures images at 7fps and 9fps, which should aid you in getting that perfect in-between shot during a fast-moving action sequence, as per company claims.
Canon EOS 5D Mark IV
The Canon EOS 5D Mark IV is a professional-grade DSLR that sports a high-speed CMOS full-frame sensor with 30.4 effective megapixels. With this camera at your disposal, you should be able to capture pictures and record 4K videos at a professional level. The impressive sensor lets you capture all the data that you see through the viewfinder, which helps you improve your photography skills. It offers an ISO range of 100-32000, which you can further expand to 50-102400, which means that this camera should deliver a good performance, even under low-light conditions. The camera has a robust DIGIC 6+ image processor, which helps in faster and efficient results under various lighting conditions, as claimed by the brand. Finally, it has a 3.2-inch touch panel LCD, which you can use to easily navigate through the settings of the camera and for easy-focus while using the camera in the live-view mode.
Sony Alpha A7RM2
If you are looking for a lightweight camera that has a full-frame sensor, then the Sony Alpha A7RM2 should do you justice. The mirrorless camera is both lightweight and compact, which should make it easy for you to carry around and use for long hours. It has a 42.4 full-frame sensor, which should enable you to click professional-grade pictures with fine details, as per company claims. Furthermore, it has a robust hybrid AF system with 399 wide focal-plane phase-detection points, which provides wide coverage. As a result, you should be able to capture good quality pictures and videos even when the subject is moving at high speeds, as per company claims. Finally, with this camera, you can shoot documentaries, short-films or other videos at 4K quality, enabling you to use it for professional projects as well.
Canon EOS 6D Mark II
If you are looking for a full-frame camera under a budget, then the Canon EOS 6D Mark II is a good option to consider. It possesses a 26.2MP full-frame CMOS sensor, which should deliver good performance under most lighting conditions. The camera uses a Dual Pixel AF system, which offers fast and precision autofocusing, enabling you to indulge in wildlife and sports photography, as claimed by the brand. Furthermore, the Movie Servo AF system combines with the Dual Pixel AF System so as to deliver a good-quality performance with regards to tracking moving objects while recording a video, as per company claims. Finally, it has a built-in image stabilisation system, which reduces the camera shake (company claim), so that you can click clear pictures.