US-based mobile phone accessory maker Spigen has already listed a number of designer cases for the upcoming Apple iPhone Xs and iPhone Xs Max ahead of the official launch of the phones.
US-based popular mobile phone accessory maker Spigen has listed a number of phone cases for two of the three 2018 iPhones that Apple is expected to launch at its Apple Park headquarter in Cupertino, California. The smartphone case-maker is selling the back covers of the new iPhones with OLED displays - the iPhone Xs with a 5.8-inch panel and the iPhone Xs Max which has a 6.5-inch display. We couldn't find any covers for the alleged iPhone Xc (or iPhone Xr) that is supposed to have a 6.1-inch LCD display.
The prices of the back covers start from $14.99 and go up to $44.99. Spigen is also selling screen protectors for these phones. The prices of the accessories are already mentioned but when it comes to the availability, the company has put the "Coming Soon" tag on each of them. It is expected that the covers will be available once Apple officially launches the smartphones later today. If you are among the early buyers of the iPhone, you can check them out on the website but you cannot buy them or pre-order them as of now.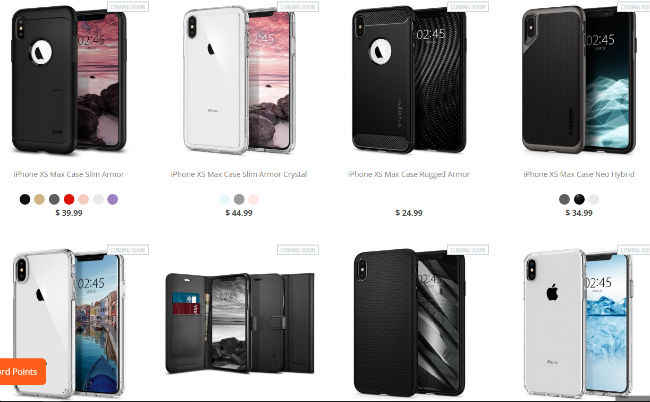 The images of the iPhones shown on the website match the leaks that have been making the rounds on the internet for some time now. Apple is expected to launch three iPhones at its "Gather Round" event. Apart from the iPhones, Apple is expected to unveil an iPad Pro, a MacBook, an Apple Watch Series 4, AirPods and the AirPower wireless charging mat. The company will livestream the full event on a Apple Special Event website and on Twitter. The event will start from 10AM in California which will be 10.30PM in India.
Cover and intext image courtesy: Spigen