Amazon Great Indian Festival sale
Up to 60% off on Electronics and other items.
Click here to know more
Advertisements
Apple's iOS has had it pretty good so far, calling the monopoly on Snapseed, one of the most popular image editing software for their mobile devices. Google bought out the parent firm Nik Software, that makes Snapseed, back in September and since then, everyone has waited in anticipation for Google's next move.
Well here it is. Google has released Snapseed for Android, a much welcome addition to the Google Play Store, and true to Google's spirit of giving away great things free-of-charge, the iOS version has been made free. The price-elimination isn't all that Google is offering in the new version of Snapseed. There are a host of changes made to the app, including changes to the user interface, Google integration and the best of all, the addition of a new filter called Retrolux.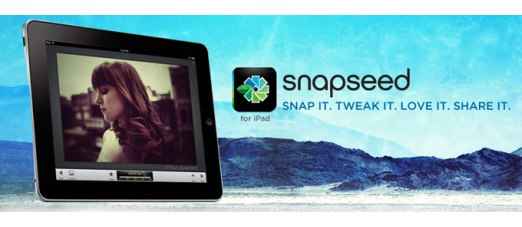 Snapseed is an editing program that is liked and preferred by many professional photographers who use iOS devices. The software offers professional grade editing capabilities on the mobile platform, but a kind of ease that would be hard to find even on the simplest of editing programs. But now, with Snapseed becoming available for Android as well, the popularity of the app is bound to go up. If you're wondering just what the app is capable of, we suggest you wait for our hands on with the app that's coming up very soon!
In addition, you can download Snapseed from the following links for free. Unfortunately, for those of us who use PCs and Macs, the program is still a $19.99 paid application on the two platforms.
Download: Snapseed for iOS and Snapseed for Android