So you have just bought a shiny new Android smartphone and it must be overwhelming to get started with a new phone afresh after likely spending years with the old one. Smartphones have grown to become increasingly personal devices that people rely upon to go through with their day-to-day activities. Setting up a new smartphone can be a bit of pain and often confusing, as you are practically shifting your digital information and memories from an old home to a new one.
There are no hard and fast rules as such that one needs to follow in order to get started with a new phone. Having said that, certain features and customizations need to be tuned as per your preference in order to make your experience better. So after you have purchased a new smartphone, got it home and took it delightfully out of the box, here are the top 10 things you need to do to set up your Android phone.
1. Set up your phone
The initial setup for a majority of Android smartphones is the same as Google has refined the whole process and made it simple over the years. When you switch on your phone for the first time, a guide will display the necessary information on the phone allowing you to choose the region and language at the beginning. The setup screen will also ask you to insert the SIM card and choose a Wi-Fi network. It is recommended to set up a phone on a Wi-Fi network as the phone initially downloads tons of apps and services and that could result in increased data consumption.
Going further into the setup process, you will be required to log into your Google account. Chances are that if this is the same account that was being used with the old phone, Google will automatically begin downloading all apps that were installed on the old phone and will sync details like contacts, calendar and more. Otherwise, you can start anew with the phone by installing apps manually after the setup.
2. Secure phone with pattern/biometric lock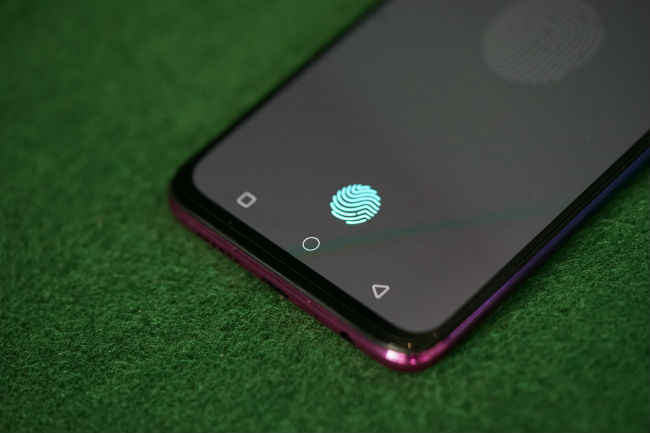 Next, it is recommended that you secure the new smartphone with a pin, pattern or biometric (face/fingerprint) option. This way, you ensure your smartphone remains safe in order to protect your personal data. Securing your smartphone is a priority since it also acts as a repository for your digital self.
Android smartphones offer multiple ways for you to secure your phone with the help of pattern, pin and password-based solutions with the latter being the most secured option. You also have a smart lock that keeps the phone unlocked when it is with you, at a secure location or in the vicinity of trusted devices like laptops or wearables.
The phone lock settings can be commonly found in the Settings menu under Security and Lock Screen.
3. Check for pending updates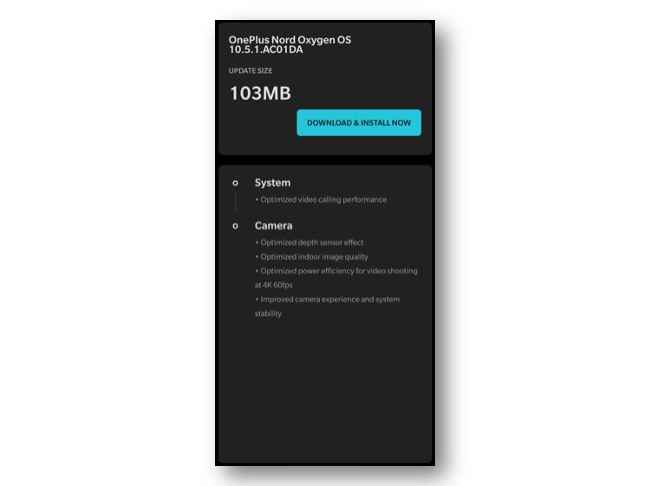 As a hygiene check, also ensure to check for updates on your new phone after you are done with the initial setup process. Smartphone companies often release small bursts of security updates every month and major OS updates with new features as well. It becomes necessary for the phone to receive those updates to make the experience better over time. While you are at it, don't forget to check for updates to apps and services that come pre-installed such as Google's suite of apps on the Play Store.
To manually check for system updates go to the settings menu and select About Phone from the list. Tap on System Updates to manually check for any pending updates.
4. Download essential apps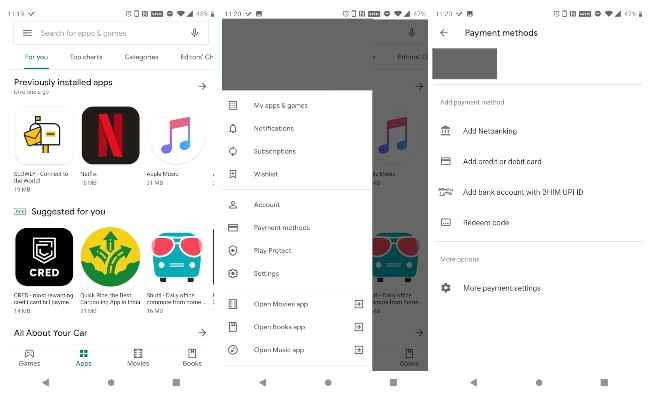 During the setup process if you did not transfer apps from your old smartphone and started fresh, its time to install some essential apps that will boost the phone's functionality. The Google Play Store is home to millions of apps across different categories like games, communications, AR, education, navigation, health, personalization, productivity, shopping, social and more. The best apps are simple to use, have a clean and minimal interface and don't support ads that more often than not play a spoilsport in the whole experience.
You can check out this list with the top 10 apps that you need for your Android smartphone.
5. Log into frequently used apps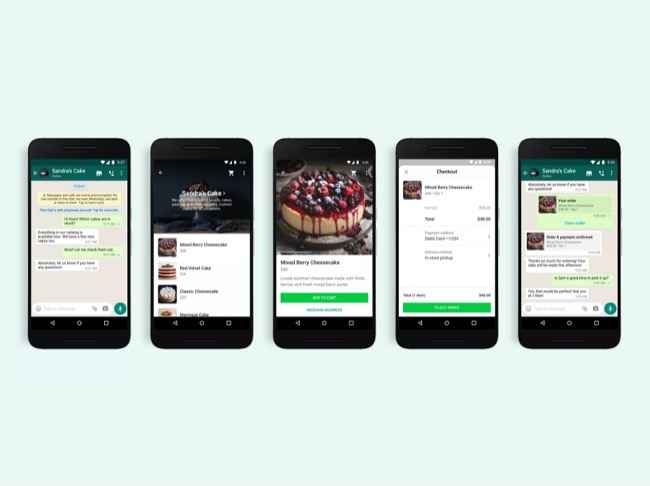 After downloading the apps, it's time to log into each one of them and restore the functionality with services that you are used to. These include shopping apps like Amazon, entertainment apps like Netflix, Prime Video and YouTube along with food and travel based services. Once logged into the apps, you can resume using the same apps and services that you were using and expect it to feel a lot smoother and fast all thanks to the upgraded phone.
6. Customize your phone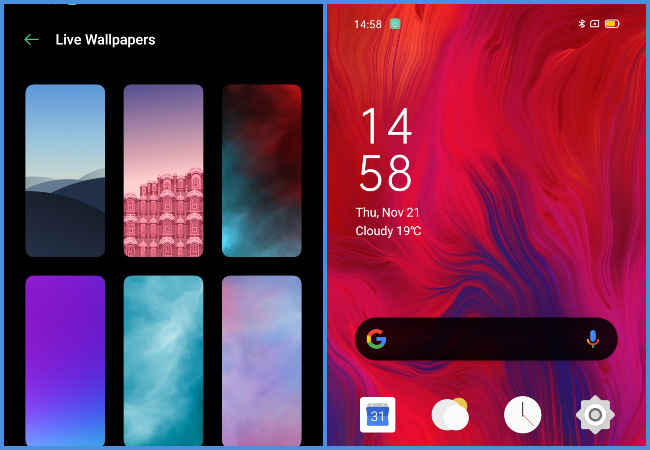 Now it's time to personalize your smartphone and really make it your own. As per the users need, there are tons of customization options included with the new Android smartphone that can change the whole outlook of your phone to reflect more of you. You can choose to install different themes on your phone, change system font and icons, make the appearance more colourful, apply wallpapers and even customize always-on display features. Additionally, you can also try the dark mode that Google released with the Android 10. Finally, some of the latest smartphones have high-refresh-rate screens and users can modify the screen's refresh rate between 60Hz to 144Hz from the Settings menu.
7. Modify default apps
If you are an existing Android user, chances are that you would have become dependent on some apps already. Now its time to change the default apps to those that are more preferred in your use case. Android smartphones offer users to change the default apps for email, browser, SMS, music, gallery, phone dialer and more. You can also change the launcher on your phone with tons of options available in the Play Store. So if you don't like using Chrome browser, you can replace it with Firefox of Microsoft Edge by going to the Settings menu and selecting Apps and Notifications option from the list.
8. Re-sync with home IoT devices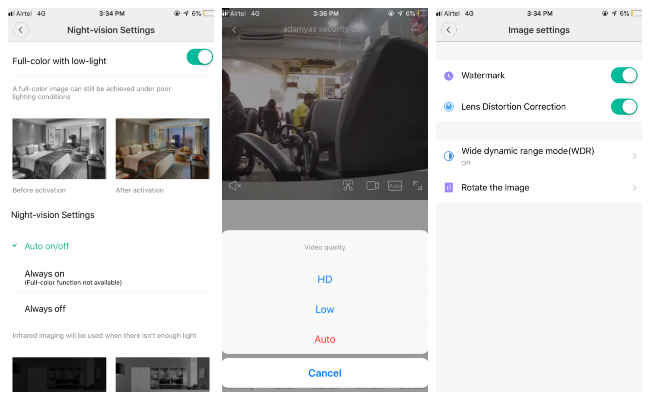 Your new Android smartphone will also need to be re-synced with the home IoT devices including smart lights, Wi-Fi router, security cameras, speakers and more. For devices that work via Bluetooth and don't require an app, you can directly go to the Bluetooth and connect those devices by pairing them. Otherwise, you can download the companion apps for smart home products like routers, lights, bulbs, smart speakers and more from the Play Store manually.
9. Setup gestures and navigations
New Android smartphones offer gesture-based navigation option in addition to the default navigation bar. With the new gestures, users just need to swipe across the screen to go back, view and switch between recent apps, and go to home screen from anywhere. Some smartphones offer gesture-based navigation on sides while others from the bottom of the screen. These gesture-based navigation features are easier to use with swipes and improve the overall user experience.
10. Setup Digital Wellbeing tools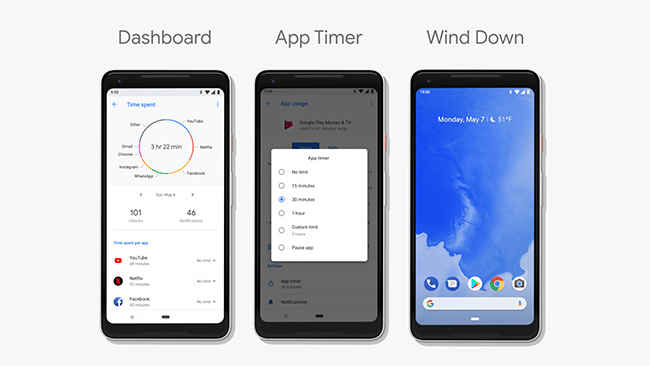 One of the important tools of late has been the Digital Wellbeing features that give an overview of the user's smartphone habits. These digital wellbeing features allow users to keep a track of all the apps they have engaged in a day and monitors the duration of time spent within each app. Recent updates include an unlock and notifications counter that displays the number of times the phone has been unlocked and the number of notifications received in a day. The digital wellbeing utility also offers focus mode to pause app notifications and can schedule it to be enabled every day during work hours or at night when going to sleep.