If you have read the past two story pieces (this and this), then you must have received ample kanjoos tech hacks. Not only have you learnt how to wisely manage your finances and make every penny count, but with the previous story you have also been introduced to smart and stingy ways of enabling tech in your life. Here we try to give you very good alternatives to highly desirable but ridiculously expensive products in popular categories. Not all of us can afford the greatest smartphone, the best camera, or a kickass gaming laptop. But we don't have to. Read further to find out how you can settle on less expensive alternative gadgets that offer close-to-best in class performance in their categories.
You may laugh at our suggestion but this is no joke. Is it necessary to spend money on premium gadgets and software services? No. Can you survive by being fully dependent on cheaper alternatives? Yes. You can expect premium features to be present on cheaper and free alternatives (talking about software). In fact, you might even observe professional grade features present on free and open source software alternatives. Of course, compromises are bound to happen and this is where we jump in to reduce them by recommending the best products under a budget. You can obviously survive with cheap gadgets and free/open source software, and this is what the story tries to bring into perspective.
Gadgets
Let's kick things off with gadgets. Our labs have been adorned with hundreds of exuberant and expensive products. We admit that we've been spoilt by choice and we do hold high standards for several product categories. Having observed critical test processes involving both real world and synthetic scenarios, we can strongly conclude that you will do just fine with products that are cheap. By cheap we don't mean the ones built with unacceptable quality of components but the ones invested with informed compromises to meet a budget. Being a Digit reader, you're already aware that poorly performing products have been critically busted in our reviews. So, you can be assured that our recommendations are worth your money. We'll also look at certain gadget categories whether you actually need them and the explore the existence of alternatives.
Smartphones
In this age, you'd be classified as an outlier and looked down upon if you don't own a smartphone. Considering the volatile nature of the market, buying a new smartphone is a tedious challenge. And the worst part comes when better phones at better prices are released just after you've bought yourself one. This is inevitable in such a competitive category spread across a wide price range. Yes, the best smartphones cost somewhere around Rs.50,000-60,000 but do you actually need one? Chinese smartphone manufacturers have rattled up the market with their cheap and powerful devices. The most noise was made by OnePlus and their latest offering, the Two packs premium features and is still surprisingly priced at Rs.2,000. The reason this phone has been receiving so much appreciation is because the internal components are seen on other premium smartphones. The Snapdragon 810 SoC is present on several flagship smartphones and it has faired well against Samsung's Exynos 7420 and Apple's A9. Obviously, not better but the performance offered is enough to enjoy all high-end games and apps without any visible lag or drop in performance. The camera sensor is really good and even though it falls short against the Honor 7, priced lower than the OnePlus Two, you can click sharp and good quality images. The 64GB internal storage should be enough for your multimedia content. After having tested endless number of smartphones in the current generation, we can firmly say that you shouldn't spend more than the Rs.25,000 - 30,000 mark on smartphones.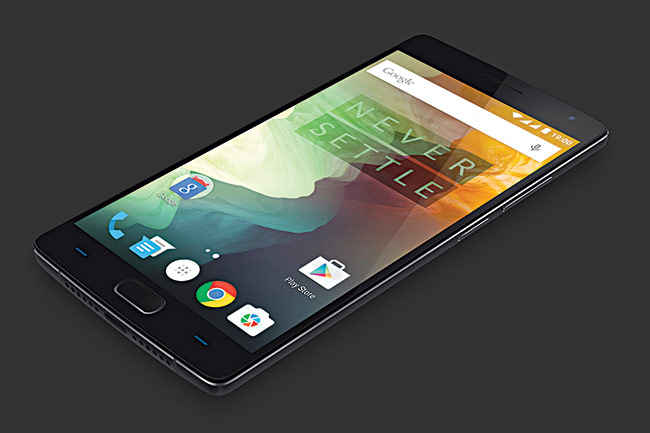 The OnePlus Two is robust enough to be your daily driver
In-ear monitors (earphones)
Almost everyone will agree that the earphones packaged along with smartphones are bad. They don't last long and deliver poor quality audio. This motivates you to ultimately go ahead and buy a pair of IEMs, but wait. This category is again riddled with hundreds of options lurking around online and you shouldn't fall for the crappy ones out there. We have covered IEMs across different budgets and if there was one to suggest when the funds are low, the Cowon EK2 has to be the one. Not quite different from the previous EM1, the major differences are the ear tips and the tuning that gives you more details in the higher frequency ranges. Yes, there are other worthy options such as the SoundMagic E10S and the JBL Synchros E10, and their price being close to Rs. 2,000, buying the EK2 would be smarter since it sells for around Rs.1,000. These are the best pair of IEMs you can buy at this budget.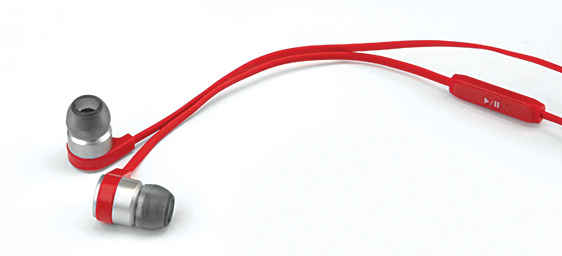 Good quality audio under a tight budget
DSLR Cameras
Nowadays you'll find increasingly more people carrying a DSLR camera than ever before but are they making the right buying choices? This category again consists of premium and entry-level variants and you don't really need the features offered on the high-end ones, unless you're a professional. It's debatable whether you're actually going to optimally use the features available on the entry-level segment but considering you don't want to blow off money, the Nikon D5200 is where your money should go. Priced at around Rs. 25,000, you'll have all the necessary features and control over the camera's manual settings. Compared to the popular choice of picking up the D3200, currently if you look at the price and the advantages of having the swivelling screen, more focus points, greater ISO sensitivity level and a bigger pixel area, the D5200 is a steal. It's smarter to spend less on a camera body and more on lenses, of course if photography is just your hobby otherwise owning a better camera body is always favourable.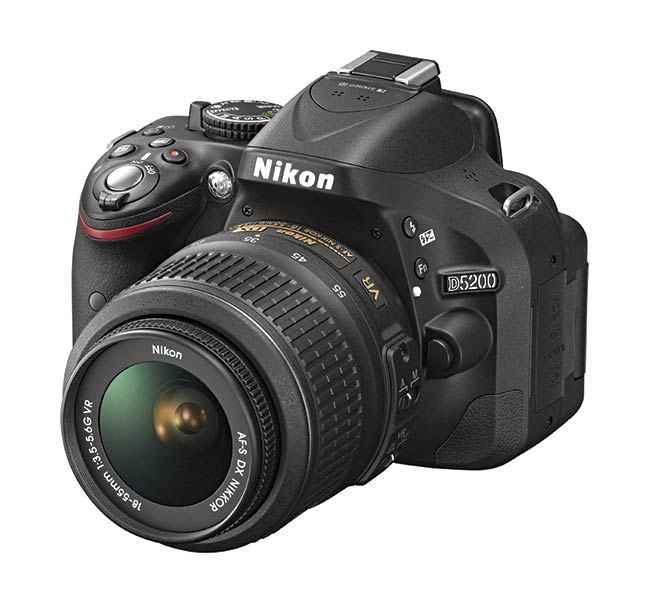 Perfect for entry-level photography
Basic and Gaming PC
If you're planning on building a basic computer rig and don't require much computing power, then you can have a wonderful setup at a surprisingly low price of about Rs.20,000 by buying a mini-PC. Of course, you can't expect to run games and work with creative suites on this rig but a normal use-case of internet browsing, working with documents and consuming multimedia content will be a breeze. But if you have higher demands, then you have to spend much more. A budget gaming rig or a creative editing rig has to undergo several compromises in such scenarios. The decision of whether one should buy a micro-ATX motherboard with more features or a simple ATX motherboard with the basic features can be quite daunting. That decision is again dependent on your choice of CPU and hence, the socket type. When it comes to choosing the GPU, the most popular choice would be the NVIDIA's GTX 970. Looking at the local prices, it turns out to be expensive but considering its lower brethren, the GTX 960, will also serve you well and let you play video games in high and ultra-settings.


Catch great deals and bundles on video games every week
It's advisable to spend most of your budget on a better performing CPU and GPU while cutting short on the other components. The component choices are intriguing but your head doesn't need to meet a wall. We scratch our heads hard enough every month to come up with a list of such rigs, featured in the "Killer Rigs" section of our magazine. So, our humble suggestion would be to check them out and decide for yourself the most comfortable budget segment.
Entry-Level Gaming
Processor
AMD FX8320
11,500
Motherboard
Gigabyte GA-78LMT-USB3
4,550
RAM
ADATA AD3U1600C2G11-B 1600 MHz (2x 2 GB)
1,760
HDD
Seagate Barracuda ST1000DM003
1TB
3,268
Graphics Card
Sapphire R7 360 2GB
9,500
PSU
Corsair CX430 V2
3,099
Speakers
Philips MMS4040F - 2.1 Channel
2,816
Optical Drive
LG GH24NSD1 SATA DVD Writer
935
Mouse
Logitech MK200 (Bundle)
800
Keyboard
Logitech MK200 (Bundle)
0
Sound Card
None
0
Sub-total
(Excluding Monitor and Cabinet)
38,228
Monitor
BenQ RL2240HE
9,450
Cabinet
Antec X1-T Gaming
2,750
Total
Rs.50,428
Laptops
Classified further into dedicated categories, laptops offer the advantage of portability but fall short on performance compared to a desktop. For the same budget, one can possibly build a PC, sometimes a stronger one with the equivalent desktop components. Students usually require a laptop since it's easy to store and carry to college. People on the go always need a laptop to take their work along, becoming an ideal use-case. If you fall under the previously mentioned demographic, only then should you consider buying a laptop. Otherwise, spend your money on a desktop since it gives you a wider and easier scope of future upgradation of components. When buying a laptop for mainstream use-case scenarios, you should be looking around a budget of Rs.40,000-45,0000. Ultrabooks, convertibles and gaming laptops are all a luxury, and they matter when you're really serious about performance regarding computing power and data transfer speeds. We reviewed the HP Pavillion 15-ab125AX long back and it still remains the best in the mainstream category. The AMD A10-8700P APU combined with 8GB of RAM, 1TB of HDD storage and an AMD Radeon R7 Series M360 GPU, it will take care of all your PC needs and even let you play certain games at lower settings.
Can you live without some gadgets?
Obviously. The gadget categories covered until now belong to the most essential ones. Yet again, you can further make choices of ignoring some categories like if you aren't much keen on clicking photos with a DSLR camera, a smartphone with a better camera sensor will do just fine. A laptop is only appropriate if portability is an important factor otherwise it's smarter to invest in a desktop PC – a basic rig or a mini-PC. There are a few other gadgets which are plain luxury items being promoted as one of your daily drivers. Fitness bands do an incredible job of tracking your activity but the accurate ones are expensive. For the cheap ones available in the market, they are disappointing and an utter waste of money. At a beginner's level, you can use the sensors on your smartphone that are accurate enough to track your footsteps, calories burnt and distance travelled. Another such gadget is the smartwatch. You will come across people flashing them on their wrists but broadly, they are simply a substitute for your analog or digital watch acting as a secondary screen for your smartphone notifications. While some of them do include health and activity tracking features, they are still expensive and don't pose much of a utility.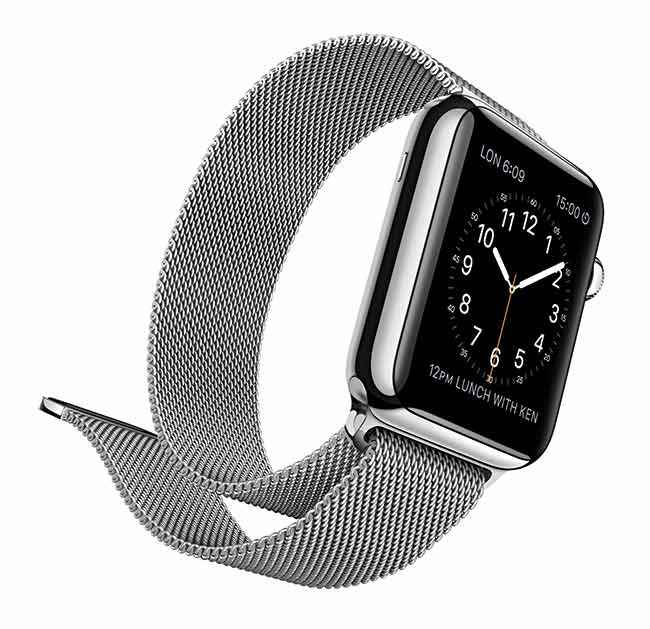 Don't spend your money on smartwatches
If you've already bought a pair of IEMs, buying a pair of headphones whether for music or gaming wouldn't be economical. Again, they are a form of luxury that gives you better audio quality and a different level of comfort. While building a PC, you're obviously going to get yourself a speaker system. Buying Bluetooth speakers at this point again becomes a luxury but if you're one of those who love to go out on trips frequently, the JBL Go priced at under Rs.2,000 should be enough for music. Wireless routers have become an important product at our homes and the ones installed by the ISPs aren't efficient in handling multiple connections. Your choice has to be TP-Link's Archer C20 priced at around Rs.2,000 that comes with two antennas (2.4GHz and 5GHz), something rarely seen on routers at such a low price. The inclusion of a USB port at the back will let you share files in the network which is quite a useful feature.
Software
Now that we've got gadgets out of our way, let's shift our focus towards software. Unlike gadgets, you can acquire and use software services for free. And you should be glad that almost every commercial software out there has a good enough free alternative available. You might be interested in working with documents but aren't quite keen on spending your hard earned money on the Microsoft Office suite. Among the many alternatives for word processors in the wild, apart from a few premium features, similar software such as LibreOffice, WPS, OpenOffice etc., are sufficient for an individual. Similarly, there are options available on other categories of software as well. Few of the most essential and popular ones have been covered here in an attempt to help you avoid spending unnecessary money on software.
Office applications
When talking about office tools and applications, you'll naturally be inclined to talk about Microsoft Office. It's a premium set of applications covering all your needs for documentation, spreadsheets, presentations, email etc. Available at different pricing plans, the Office 365 Home gives you online cloud storage as well for a monthly fee of Rs.420 per month. If you aren't comfortable in paying the amount and can manage cloud storage through other free services (more on that later), you should look at the alternatives and there are plenty to experiment. OpenOffice and LibreOffice are almost the same in terms of features since they are based on the same open-source suite. The difference between them comes only on the front-end design of LibreOffice which looks appealing and that's about it. If you're looking for a lighter solution for an office suite, WPS Office is another worthy option.
Adobe Creative Suite
Being a professional doesn't mandate that you have to buy premium software solutions due to the existence of their alternative free and open source versions. The Adobe Creative Suite is hands down the most popular creative suite in the market. And we are glad that alternatives exist, robust ones. Starting off with Adobe's most popular and favourite tool of the internet – Photoshop. GIMP is available on every platform and has the dedicated backing of its users trying to keep the software away from glitches. Illustrator is a powerful vector graphics editor tools and although no alternative matches the features offered, Inkscape is the most favourable option. Premiere Pro is another strong video editing tool and for this category we have two alternatives – Lightworks and DaVinci Resolve Lite.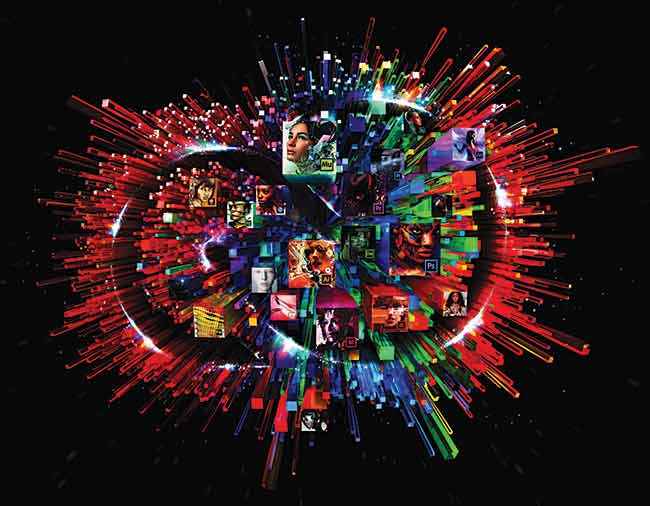 Only makes sense for professionals
Among the two, Lightworks offers professional grade features like advanced multi-cam editing, secondary monitor output and support for plugins. For audio editing, look no further than Audacity since it offers several features similar to Audition Pro. Many other tools are included in the Adobe Creative Suite, and due to its sheer potential, we went out and wrote an FT on open source alternative tools for creative editing suites in July 2015. Rather than paying Rs. 32,400 for a year of all the Adobe Creative Suite tools, you could use these free ones instead. A comprehensive coverage has been done and you'll find more tools in this category.
Music Streaming Services
Listening to music is a healthy habit and in fact, listening to certain genres of music while working increases your productivity. Contrary to the good old' days of buying Music CDs, the current age is rocking through a number of music streaming services. There are several to choose from and Spotify (not available in India), Apple Music, Gaana, Saavn are the ones that would pop in your mind. Although most of the services work with a subscription plan that gives you a seamless experience with better features, you would still have to pay for them. Partially free services such as Gaana, Saavn and Wynk let you play songs by serving you with ads but people usually overlook the best and obvious source for music – YouTube. Every major artist and band out there, even Indie artists share their music or lyric videos on YouTube, making it the best source for music. The only caveat here is the platform. While you can play songs on your desktop endlessly, the YouTube app doesn't support background playback (a feature on its way soon) so you can't play the videos if you close or minimise the app. Hence sadly, when it comes to listening to music from your mobile, you won't get features like offline playback but at the expense of your internet data, you'll still be able to stream music for free on the music streaming services mentioned above.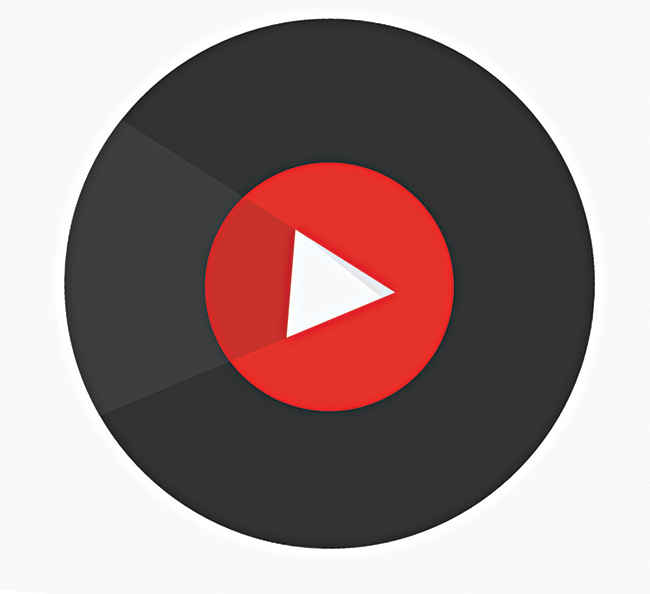 YouTube is a great music streaming service
Video Games
When it comes to playing video games, not everyone actually buys them. But that's not what you should be doing. Video games can be expensive, agreed, but there are so many other games available for free that you might end up spending more time playing them. Digital distribution platforms such as Steam, Origin, Desura etc., have several free to play games. For the ones who are unaware, yes, there are games that won't ask you to pay apart from the ad-ditional micro transactions in-game which aren't mandatory. Popular games such as Team Fortress 2, Dota 2, World of Tanks, Star Wars: The Old Republic etc., can be downloaded and played for free. Websites such as IndieDB and Gamejolt list out games developed by independent developers, and most of them are available as demo or full version. Now you might be wondering how you could get your hands on the games from major studios and publishers, and the best way is to wait for online sales. Another method of acquiring games for cheap would be to sign up for game bundles such as Humble Bundle, Indiegala, BundleStars, One More Bundle etc. Rarely, you will find these bundles packing triple A games at surprisingly cheap prices.
Miscellaneous applications
When it comes to security, free antivirus services like Avast and free firewall tools like ZoneAlarm are quite robust. In case of malware and adware infection, you can trust Malwarebytes and AdwCleaner. For developers, an endless number of free and open-source IDEs are available, most of them vouching for Eclipse and Visual Studio Community edition (free version of the Visual Studio Suite). Cloud Storage services are abundant and since they are free, there's no harm in checking them all out. Picking one out of either Google Drive or OneDrive is a choice you need to make based on the ecosystem you're more accustomed with using. It's clear that the software category is vast and many other categories need to be covered.
So there you have it. There's no debate whether premium gadgets and software aren't good enough but the debate here is whether you need them, especially under a tight budget. Turns out that it is sustainable to be completely dependent on inexpensive gadgets and free/open source software. The only bottleneck you'll face is during advanced requirements of features and support, otherwise you can face the world and the internet by depending on these alternatives.
Armed with this cheatsheet, you finally move towards the final step of being a Kanjoos. Until then, spend well my friend.
This article was first published in the March 2016 issue of Digit magazine. To read Digit's articles in print first, subscribe here.