Call of Duty: Mobile's new Hardcore mode is exactly what it says on the tin. It's an amped-up version of the standard game modes with a bunch of small, yet significant changes. This includes Friendly Fire on, no HUD except when calling in the UAV scorestreak and 30% of the usual amount of hit points. As such, confrontations are usually quick. Because of that, it's a very different experience when compared to your standard modes. If you are having difficulty winning, here are a few tips to help you ace the Hardcore mode.
Accuracy is everything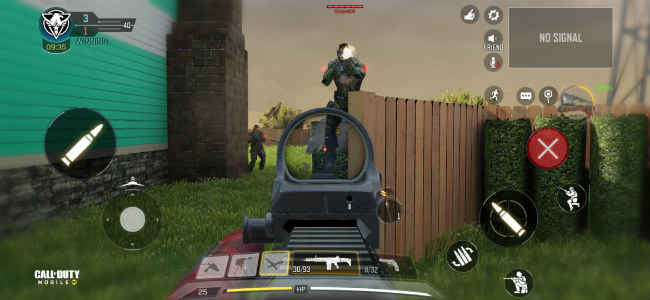 The combination of friendly fire and low health means that players will need accurate weapons that deal a decent amount of damage. As such, an assault rifle makes for a pretty good choice, as do SMGs. While shotguns and sniper rifles are not entirely pointless, the lower overall health means that their damage-per-shot count is negated.
Avoid closely following teammates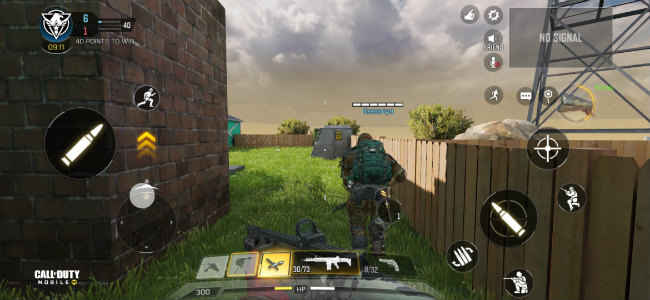 Since Friendly Fire is on, a close-quarters situation may see you accidentally gunning down your teammate. As such, you may not want to follow a team member too closely and keep your distance. You can only kill a teammate twice before all damage is reflected back on you. So team killing is annoying for all parties involved.
Focus on ADS speed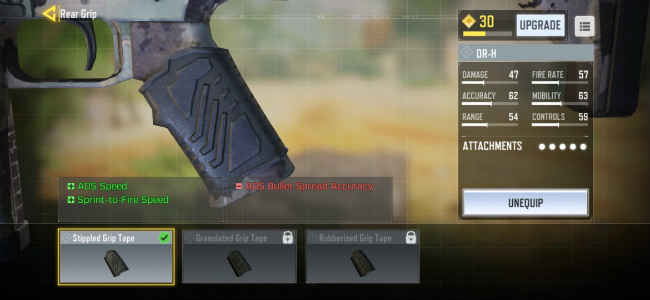 As firefights quickly turn into a game of 'Fastest Finger First', it's a very good idea to head over to gunsmith and equip attachments that improve ADS speed and accuracy. This should help ensure you get to fire first in the event you come across an enemy.
Burn it down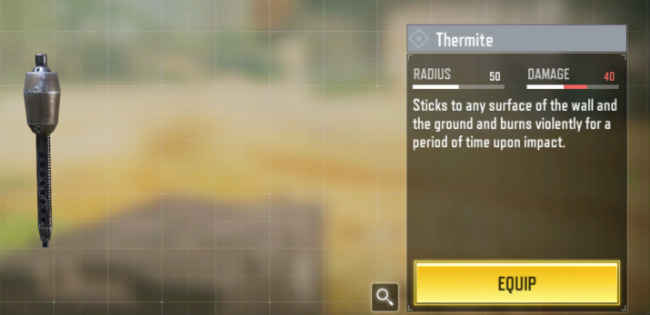 The Molotov Cocktail and the Termite may be very useful on their own. But in Hardcore mode, they are especially deadly due to the lower health. The flames from these weapons can now kill in mere seconds, which makes all players hesitant about stepping through. As such, they make excellent weapons for blocking off areas in Domination matches. However, do note that Friendly Fire is on and you might just end up barbecuing your team is you aren't too careful.
Be smart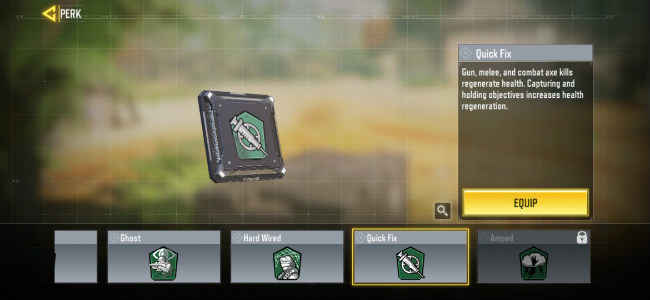 The lack of a minimap in the HUD may seem like a handicap, but it can be used to your advantage. First up, switch to headphones if you still haven't. Use perks like Quick Fix, Dead Silence, or High Alert to get the drop on enemies. Also, scorestreaks like Shock RC, Stealth Helicopter, XS1 Goliath, and Shield Turret no longer appear on the map, which increases their effectiveness. UAV and the MQ-27 Dragonfire drone are very effective scorestreaks for helping teammates.