Garena Free Fire might seem pretty much the same as any other battle royale game like PUBG Mobile or Call of Duty: Mobile, but it plays by its own set of rules that make it stand out from the battle royale crowd. For starters. The game 'only' supports 50 players, which leads to quicker games. On top of this, the physics of the game also differ by quite a bit.
If you've been playing for a while, but just can't seem to win as much as you used to, then this advanced strategy guide might be just what the doctor ordered. However, if you've just started playing, then you may want to read this beginner's guide here first. Now that we've cleared that up, let's begin.
Customise sensitivity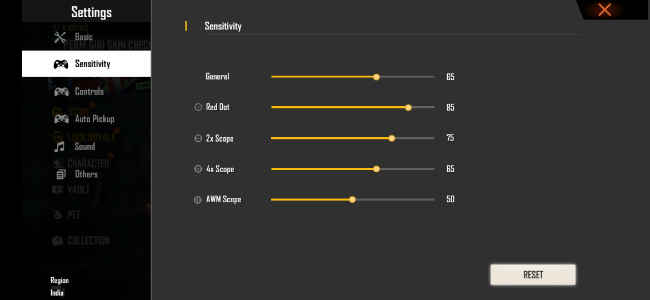 As you play the game, you may want to customise the sensitivity of your controls to your liking. The game gives you the option to tweak sensitivity down to each scope, so you can fine-tune and adjust it as per your liking. This is especially handy if you are a sniper and will be seeing down the scope for most of the game.
Consider dropping into the Blue Zone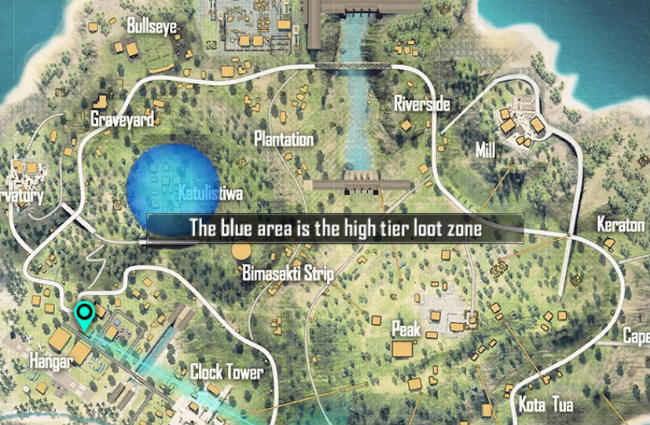 The Blue Zone is marked at the beginning of the map and is an area where a lot of high-end loot spawns. Jumping into the zone is a high-risk, high-reward sort of situation. Consider jumping towards it if its towards the end of the plane's route. If it is close to the beginning, then there is a big chance that lots of players will give it a shot. Also, if there are considerable vantage points near the Blue Zone, consider dropping there and picking off anyone who is coming from the zone. Then you could simply loot it off them. However, do note that anyone coming from the zone will have some top-tier firepower, so be careful.
Carry Gloop Wall Grenades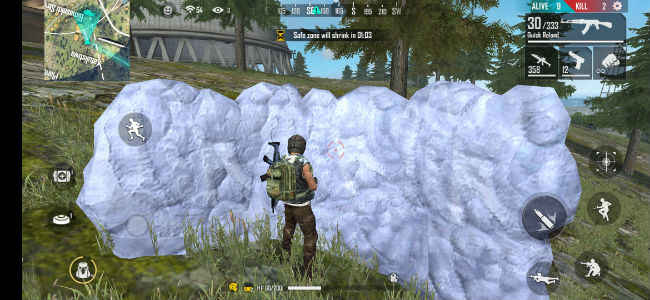 Unlike games like PUBG Mobile, Garena Free Fire doesn't really give you the option to go prone and hide in the grass. As such, your best bet is to move from cover to cover. However, in the instance that you are stuck in the middle of nowhere, get yourself some instant cover in the form of the Gloo Wall, a nearly indestructible wall that will allow you to keep an eye on your enemy and heal yourself. Once your health is back to 100%, you can plan your counter-attack.
Think twice before rushing loot drops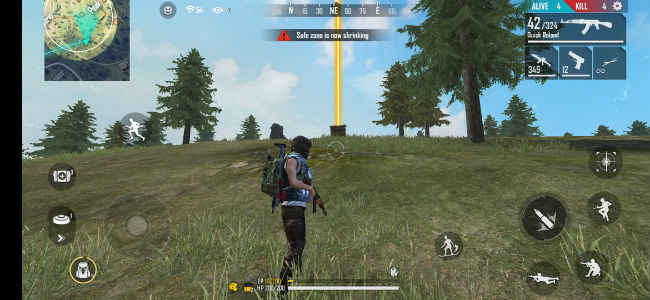 Loot drops are possibly one of the most tempting things in the game. However, think twice before rushing one. First, take a look at the surrounding area and take your environment into consideration. Enemies could be camping nearby buildings to attack players. So consider keeping an eye on those. If you got a Gloo Wall Grenade, consider using those as cover while you loot the loot drop.
Know your weapons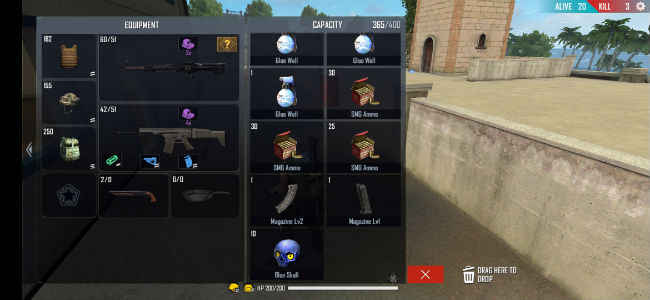 If would be easy for me to just list off the top weapons in the game. However, instead of that, I will suggest that you find weapons that you are most comfortable with and use those. The only way to do that is to keep playing more. If you feel more comfortable with SMGs and shotguns, go ahead and use those. The last thing you want is to be stuck in a 1v1 situation with weapons you aren't too sure of.
That's pretty much it. These little tips should help you improve your game a bit more and get you a little bit closer to getting BOOYAH!