Xiaomi Mi3 detailed review
The Indian smartphone market has been going through a change of sorts, with manufacturers upping the ante with comparatively higher spec lists in the budget range. The wave, which many would say was started by Motorola with its Moto G, Moto X and the Moto E, may finally have reached its culmination with the launch of the Xiaomi Mi3. We finally got the review unit in our hands and after spending some time with it, we're ready for a full review.
Build and Design (Build Quality and Size comparison)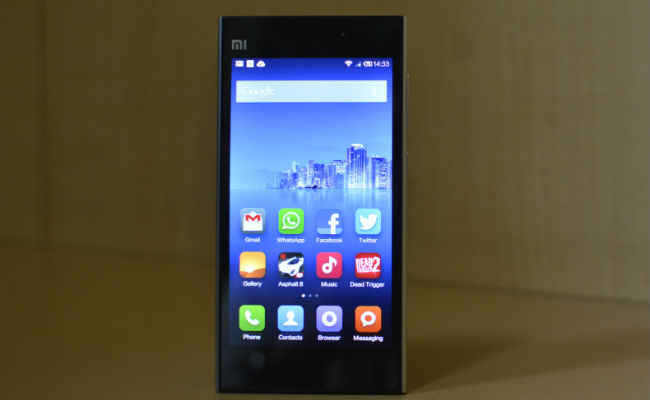 For a company that has often been called the 'Apple of China', the build and design of a smartphone should be of much importance. Looking at the Mi3, it is evident that Xiaomi puts as much attention to build and design as it does on keeping the price of the phone low. The smartphone has an aluminium-magnesium chassis and a matte like finish on the back. It does feel somewhat like plastic, but not enough to disappoint. If you care, it does turn a few heads when you're out and about.
The downside though is that the Mi3's body is very slippery. I almost dropped it twice in the first hour of using it. With the sharp corners and the metallic finish, I wouldn't want this smartphone to be scratched all over the body. Also, the Mi3's screen is somewhat of a fingerprint magnet, which could be a turn off for many. Still, it doesn't affect you a lot and considering the price, it's better to compromise here than other areas.
The overall build is sturdy, making the phone feel like it can take some amount of rugged usage. We tried scratching the back with keys and some other things here in the lab and it held up pretty well.
Performance (Quick Review)
The Xiaomi Mi3 is like a blast from the past. On paper, it brings a spec sheet from the previous generation, primarily the Nexus 5, but with a better camera. The catch is that the 2.3 GHz Snapdragon 800 quad core processor is still way above anything else that you will get in this range. It is what the last generation flagship smartphones like the LG G2 and Sony Xperia Z1 had in them.
So then, gaming, of course. I put in a lot of hours into Asphalt 8 and Dead Trigger 2 on the Mi3 and I have no complaints, except one. The phone heats up. What I noticed was that the phone froze a few times after I had heated it up a lot with games, videos etc. Twice, I had to put it on charge after extended periods of gaming and the phone froze while charging. Still, it was minimal and something that didn't bother me as much. Playing games on the Mi3 and using the phone in general was a treat though. The MIUI shows no lags whatsoever, making it a very fluid experience. Games also run without lags and the graphics are the way they should be on a high-priced flagship phone. The Mi3, though a flagship for Xiaomi, is priced like the budget Moto G smartphone.
As you would have guessed by now, the phone whacks it out of the park on benchmarks as well. It scored 19,319 on Quadrant Standard and 33,476 on the Antutu X benchmark, which is just below the Samsung Galaxy S5. The Mi3 also maxed out the 3D Mark Ice Storm and Ice Storm Extreme tests, while scoring 16,499 on Ice Storm unlimited. On Smartbench 2012, it scored 4,477 on gaming and 8,187 on productivity.
Display and UI
I've mentioned above that the display on this phone is somewhat of a fingerprint magnet, which was an issue for outdoor usage sometimes. Still, the 5-inch IPS display on the Mi3 is a treat to work with, especially with the Corning Gorilla Glass 3 protection, which also enhances the touch experience. The MIUI is quite colourful and the display's colour reproduction makes it look good. Xiaomi has a number of themes that can be obtained from the Theme Store, which make your phone look even better. The display also has very good viewing angles and holds up well when multiple people are watching a video etc.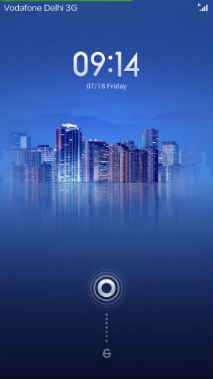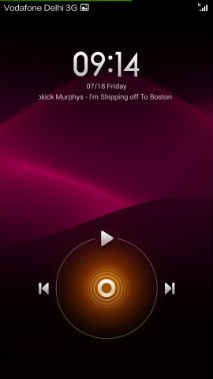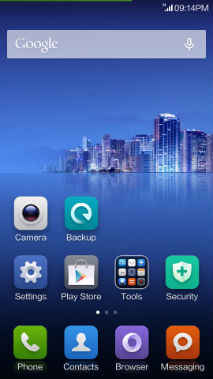 The MIUI provides the user with a lot of things to do, but as I've said before, it will take a while to get used to it and learn your way around it. I'm going to forego on the MIUI bit for now for a more detailed look at it later.
Camera
The Mi3 has a 13 MP rear camera, which is easily the best in class at the moment. You would be hard pressed to find another camera within this price range, which offers the same colour reproduction, white balance etc. The Mi3's camera is not the best in the market, but it is definitely the best in its segment.
That said, there are some smartphones, which are priced only a bit higher, but have good cameras. What I really liked about the Mi3's camera though is that it performed well under low light as well. The dual-LED flash doesn't wash out images and distort colours, which in my opinion is a very good thing for cameras in this range.
Also, the Mi3 camera has a built in QR Code scanner, eliminating the need to download a separate app for this purpose. You may not be using this feature often, but when you do, you would be glad you could save those few MBs by not having to download the app. Another feature that the camera has is the audio capture feature. It isn't useful, except maybe when you want to click a group photo. In this, the phone recognises any sound that is above the normal sound level in the room and clicks a picture automatically. You can use this as a self timer, but in general, I kept this feature off, because the camera would keep taking random pictures.
Battery
Xiaomi's flagship phone is a performance beast which invariably raises questions about how long its 3,050 mAh battery lasts. While the phone does have one of the most 'optimistic' power managers, which tells you that the battery will last for over a day with less than 50% battery, I'm quite impressed with the actual battery life.
On the first day of using this phone, I travelled a lot using public transport. For me, that meant spending a lot of time on gaming. I put the phone through over an hour of gaming, with the games mentioned above. On top of that, I surfed the web constantly, for addresses, locations and other information. Then there was navigation, using Google Maps. Along with the calls I got, I was afraid that the Mi3 would die when I needed it the most. After 10 hours though, the Mi3 had dropped to 30% (and the power manager finally gave up on its 'day plus' prediction and came down to 16 hours, which is still optimistic). I charged it up to 50% and that got me through the day comfortably.
On the next day, I had average usage, with a little bit of gaming and surfing, but I didn't put the phone under very heavy use. Under that, the Mi3 got me through my day very easily. In my opinion, this is exactly what I want from a performance beast. Thumbs up to Xiaomi on this too.
Issues and faults
I've mentioned some of the issues above, but with a phone that has been hyped so much, it is only fair that I elaborate.
Firstly, the freezing issue mentioned above happened twice while charging and three times during regular usage. It could be an issue with my specific unit, but it's still an issue to make note of. Next, the screen and its love for fingerprints. This was not a problem when I used the phone for messaging or even surfing outdoors, but rather when I tried to play a game or watch videos under sunlight. Often, I could not make out what was happening onscreen because of the number of fingerprints on it. The longer I played, the more I had to clean the screen.
The Mi3 is also slippery and almost fell out of my hands a few times when I was trying to use it in a hurry with one hand. The biggest issue for me though is that there were quite a few call drops. I have a few places where I'm at routinely and most of the phones I've reviewed till date have been to these places with me, which means I know the signal reception pretty well. The Xiaomi Mi3 though seemed to drop calls more often than I would want it to. It's hard to tell whether this is a handset specific issue or whether it exists in all the units, but it's worth pointing out. The Mi3 is after all a phone and constant call drops is not something that we should live with. I would cut a few points for these faults.
There are also some compromises that you should know about. The Xiaomi Mi3's camera doesn't have the optical image stabilisation feature that is available in many flagships. In addition, the phone doesn't come with a headset in the box. Also missing is the fast charging feature. While the phone's battery does last long, once it does discharge, it takes a very long time to charge it back up again. These compromises have presumably been made to keep the price of the phone low and I don't fault Xiaomi for this.
One big compromise though is in the lack of a memory card slot, which means 16 GB is all you will ever have on this phone. For a phone that is as powerful as the Mi3, this is definitely a big upset. I used up 3 GB in two days and you would too if you play games like the ones mentioned above and use the phone as I do. Out of 16 GB, you get to use 13.39 GB, which is not enough. The plus is that you get backup from both Google Drive and the Mi Cloud.
Update: Following this review, Xiaomi sent us another unit to text the call drop issue that has been reported above. We tested the new unit for a whole week and found no issues on the new. So, as mentioned above, it was only a handset issue and is not something that is native to the phone itself.
Conclusion
There's a certain taboo around the 'Made in China' category, but the Xiaomi Mi3 tells us the difference between that and 'Made by China'. It is not hard to understand why Xiaomi has built such a huge community in its native country in such a short time and the Mi3 is a testament to the fact that smartphones don't always need to be priced at Rs 50,000. It's worth recommending and at Rs 13,999, there aren't many phones that can come close in terms of value.