Smartron t.phone P detailed review
I've always got the impression that Smartron tries a bit too hard to impress. With its first attempt, the t.phone (review), we got a phone that offered a pretty funky design coupled with unlimited cloud storage, but you got a poor camera and sub-par battery life. With the SRT.phone (review), we got a device bearing Sachin Tendulkar's name but had to deal with heating issues and a sub-par battery life. Recently, company even partnered with Flipkart to launch a device called the Billion Capture Plus that aimed to offer features like a dual camera stack at the back for a reasonable price, but the design was uninspiring. In short, all three phones failed to impress us. With it's latest smartphone, the t.phone P, the company is aiming at the budget price segment. However, the budget segment in India is possibly one of the most cut-throat in the industry. But the company hopes that a 5000mAh battery and it's TronX platform may be able to change all that.
Design and build
The phone is pretty generic in it's design. It's not ugly, it's just pretty boring and bland. The metallic frame, the thick bezels it feels so... 2016. I guess phones with taller displays have spoilt me. Once again, I'm not saying that the Smartron t.phone P is ugly, just that it's pretty generic.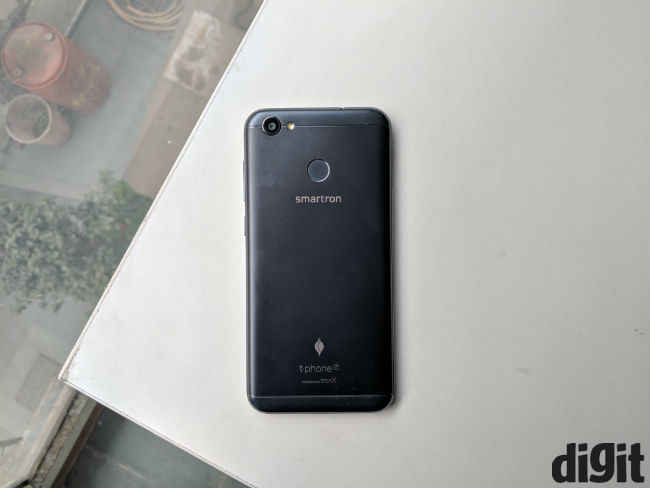 At the front you get a 5.2-inch display with three capacitive navigation keys at the bottom. The headphone jack is located on top of the phone, while at the bottom you find the microUSB slot and the two speaker grills. However, it is not a stereo setup, and only the speaker grill on the right sports a speaker.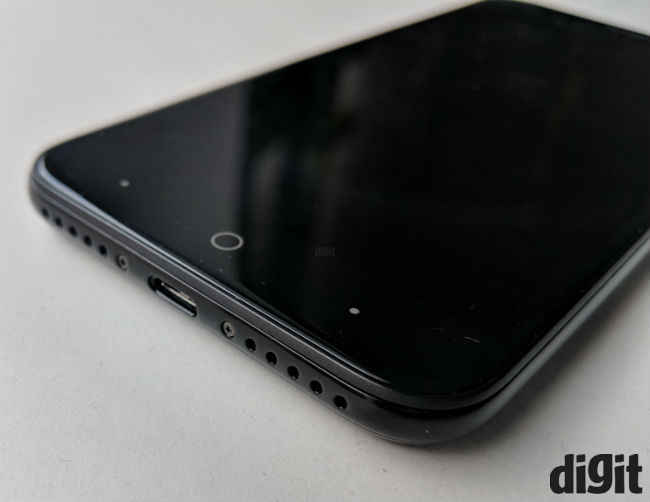 As for the build of the phone, it's pretty decent with not much to complain about. The power button has a textured finish that makes it easier to find. There are also no creaks or rattles I could hear.
However, not all was perfect. During my use, I noticed that the display would have a ripple-like effect when I pressed the screen with reasonable firmness. It reminded me of old LCD displays that featured similar ripples when you touched. Further, it seemed like the ripples were localised to a particular area on the screen. After discussing this particular phenomenon in the office, we came to the conclusion that it's possible that the display itself is loosely fit. As a result, it could be touching some component behind the display when pressed down. Of course, there is also a chance that this particular problem is something specific to our device.
Display and UI
The 5.2-inch display sports an HD panel, which is fine for a display this size and at this price point. Viewing angles are fine while the colour temperature leans more towards warm. With an luminance rating of 316 Lux, the screen isn't too bright, but visibility in sunlight is workable.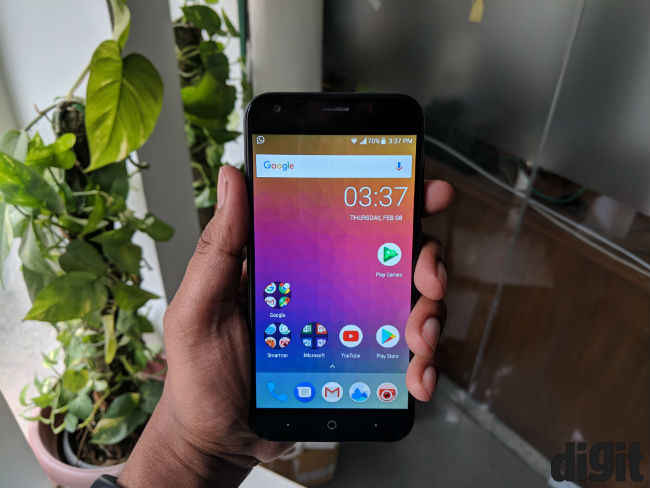 The phone comes with Smartron's own launcher, which is based on Android Nougat, which is a little disappointing considering the fact that it's been a while since Oreo was launched. In terms of extras you get Microsoft's entire suite of office apps including Skype. You also get a bunch of Smartron's own apps like t.care, t.store and t.cloud. As you may already know, t.cloud is the company's own cloud storage platform and offers 1000GB of storage. I feel that this is a pretty nifty thing to offer, especially at this price point and only Xiaomi provides something similar to its users. However, the platform still needs some polishing as is evident in the fact that you still can't make multiple selections in the drive.
Performance
The Smartron t.phone is powered by a Qualcomm Snapdragon 435 SoC, with is one of the best you can get in this price range. Transitions and animations were quite fluid and games like Asphalt 8 ran fine without any major hiccups.
A problem we've noticed with the two Smartron phones we've reviewed in the past is heating. The phones tended to get quite hot while gaming, which was definitely not a good thing when it comes to longevity of the hardware. However, it seems like Smartron has learned its lesson and the does doesn't seem to heat much. After about 20 minutes of playing Asphalt 8 non stop, the phone reached about 38 to 39 degrees, which is par for the course.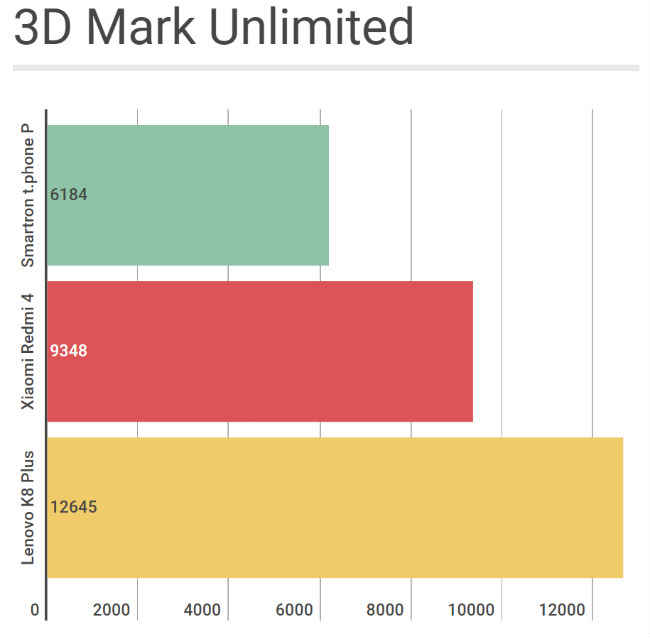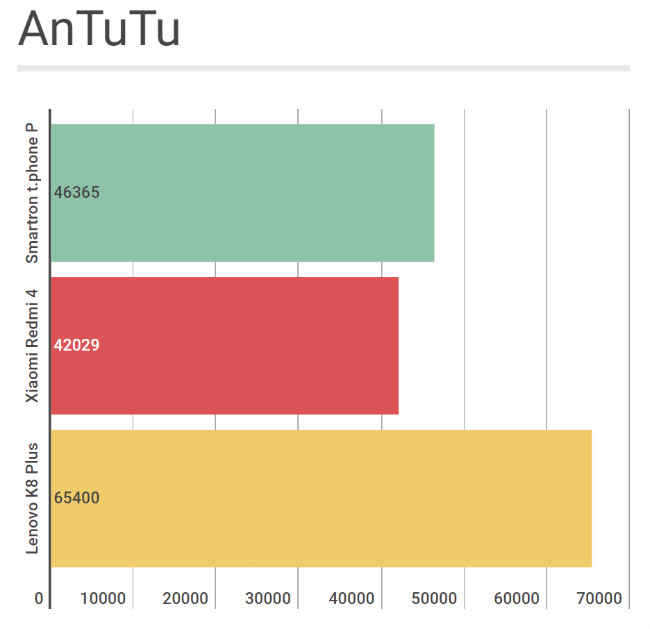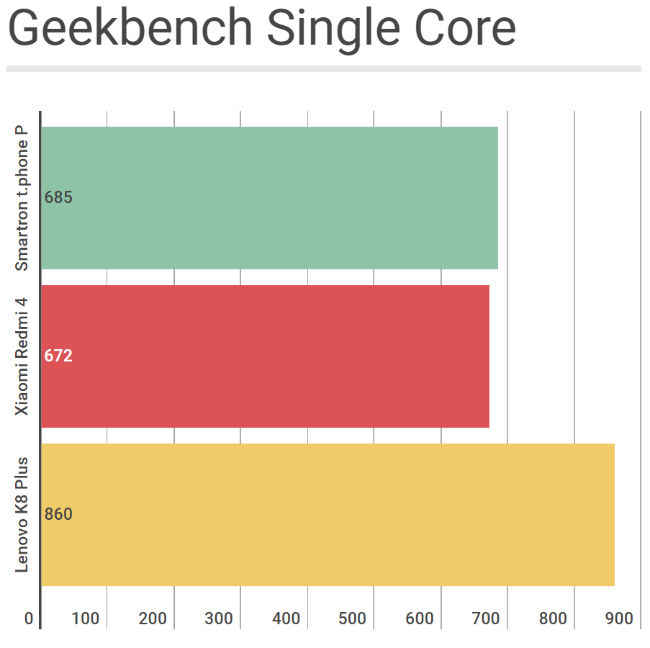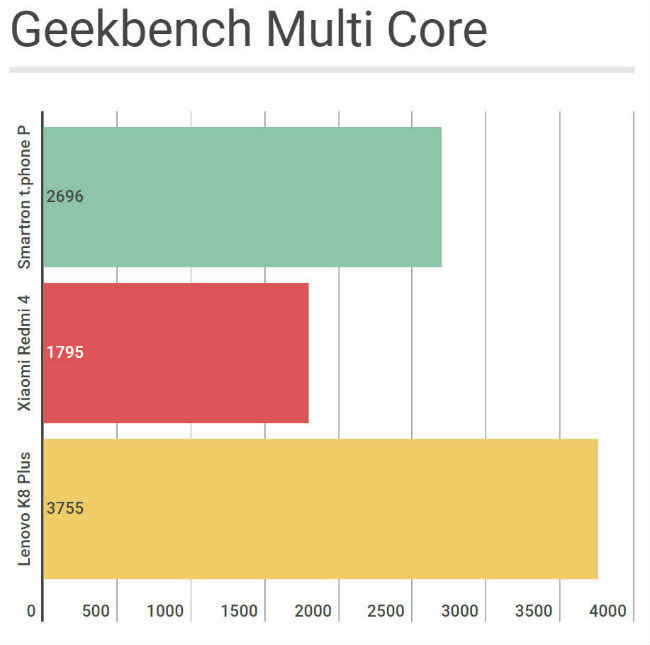 Camera
At the back of the phone is a 13MP primary camera, while at the front you get a 5MP unit. The rear camera takes pretty decent pictures during the day with punchy colours, . At night however, the quality drops down quite a lot with almost no details and general blurriness all through the pictures. As for the front camera, the image quality lacks details overall, but should be enough for social media. It should be noted that while you do get a flash for the front camera, it needs to be manually turned on into lamp mode. This makes taking a selfie a bit difficult as you would have to look directly into the light.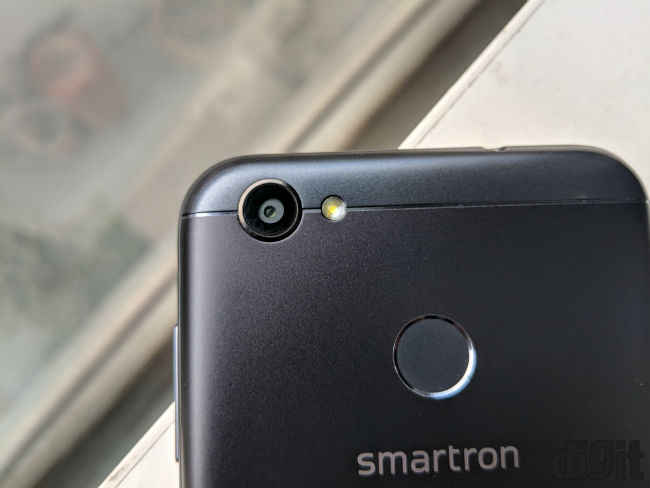 Please note: Images have been resized to fit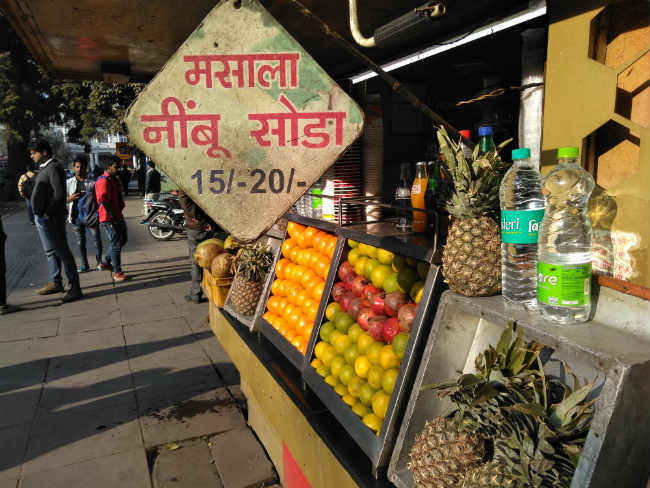 Rear camera: Daylight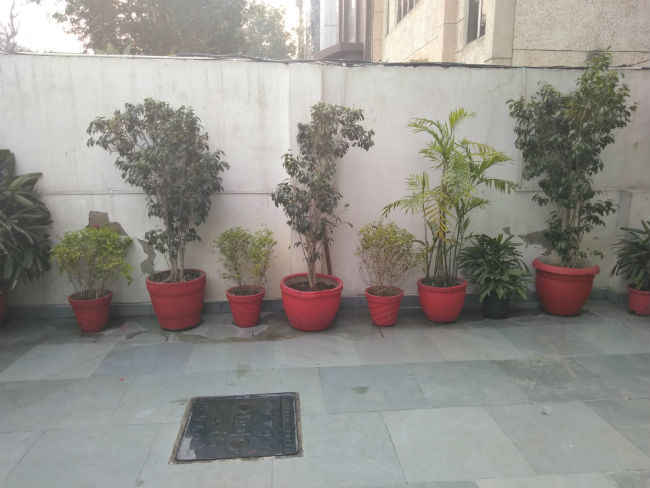 Rear camera: Evening light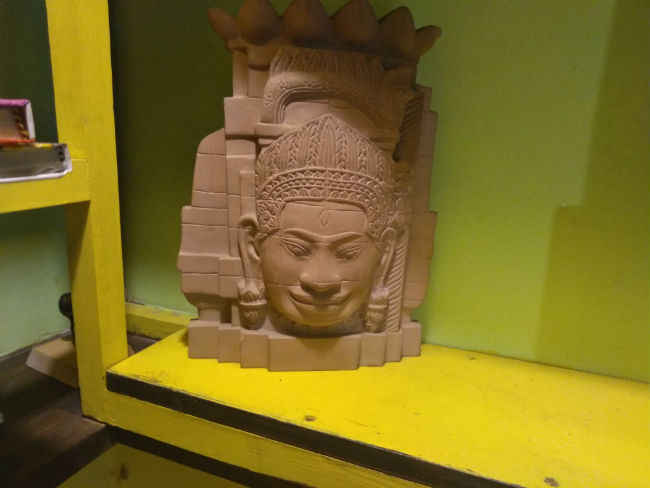 Rear camera: Incandescant light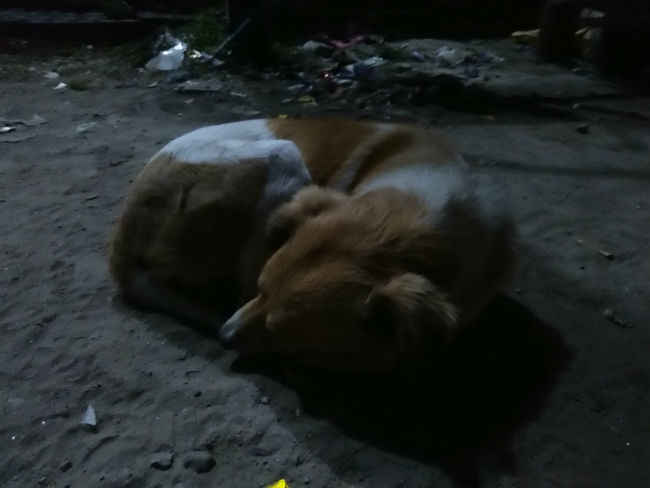 Rear camera: Low light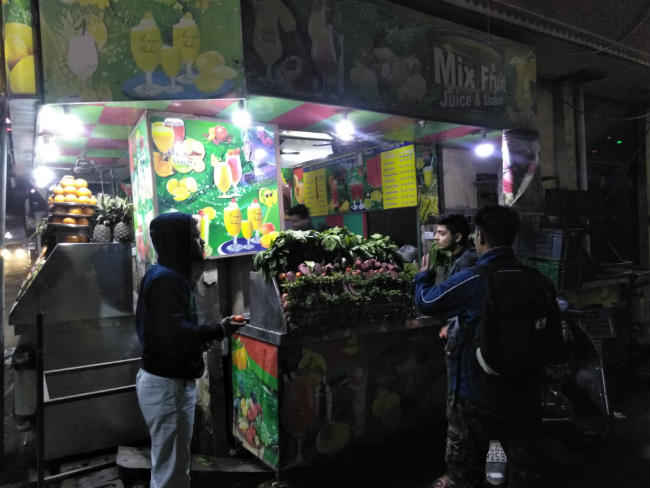 Rear camera: Low light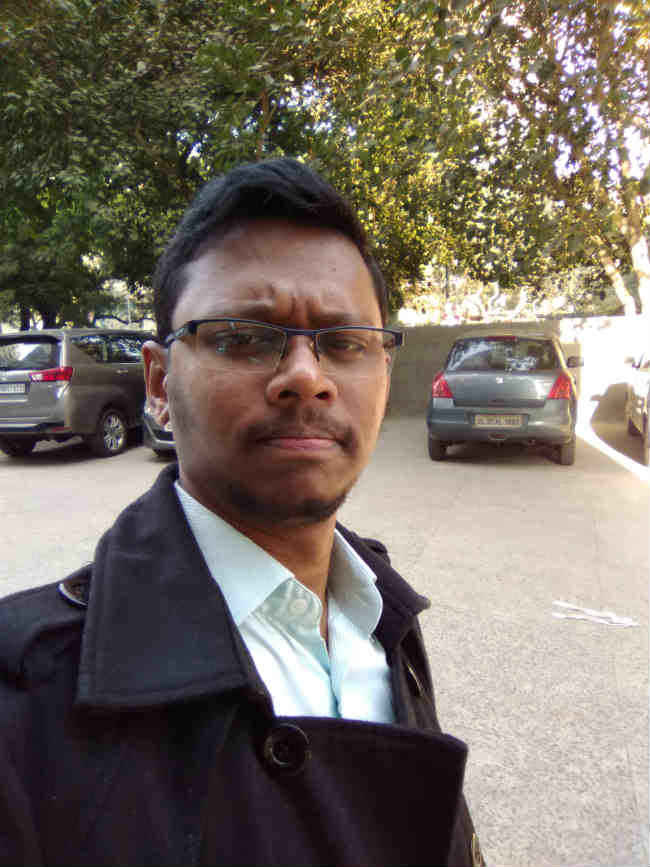 Front camera: Daylight
Battery
The Smartron t.phone packs a pretty large 5000mAh battery, and as you would expect, it helps the phone to have a pretty impressive battery life. In our synthetic benchmark tests, the phone ran for an impressive 11 hours. My day usually starts at 9AM and goes on till 11PM and by the end of the day, my phone usually had about 40-50 percent battery left. With more judicious use, you could make this phone last for two days. However, fast charging is missing from the phone so you will have to wait a while to charging the device. From 18 percent, the phone took around 2.5 hours to charge back up to 100 percent.
Bottom line
The Smartron t.phone P is a phone that offers good battery life and brings 1000GB of cloud storage to the budget segment. Performance is also pretty pretty good and right up there with some of the best in the segment. Throughout the time I used the phone, I didn't have any complaints regarding it. At the same time, there wasn't anything that really stood out for me, save for maybe the performance. Overall, it's a decent phone that you won't go wrong with if you choose to buy it.
In comparison
The most direct competitor to the Smartron t.phone P is the Xiaomi Redmi 4 (review). The two phones are pretty similar in terms of performance and Xiaomi too offers its Mi Cloud for cloud storage. On top of this, the camera on the Redmi 4 is more reliable. Further, stretching your budget by a few thousand will give you phones like the Lenovo K8 Plus (review) or the brand new Redmi Note 5 (review) to choose from. The latter also comes with the added benefit of an 18:9 display aspect ratio. Having said that though, the Smartron t.phone isn't such a bad choice for its price.