Nextbit Robin detailed review
I think we can all unanimously agree that storage is an issue with smartphones. Planned obsolescence, that we often speak of, has a lot to do with 16GB storage on your devices, and there are few companies really trying to solve that issue. Nextbit is one of them. The company boasts of the world's first "cloud first" device, called the Nextbit Robin. The goal is to solve all your storage issues by using the cloud. But, you know what? My mother always told me not to trust strangers. Here's what I mean.
The Nextbit Smart Cloud: Smart, not functional
Having cloud storage is good, especially if you can upload all your apps on to it. It really could become a one-stop solution to all the storage issues that you may have. There's a big problem, though: Why should I trust Nextbit with all my data? It's a new company, and there are big names from the tech world running it, but that gives me no reason to trust them, does it?
Nevertheless, the answer to that question really differs from person to person. What bothers me is how the cloud has been executed on the Robin. Why do I have no control over what is supposed to be my personal cloud space? The Nextbit Robin has something the company calls Smart Storage. It's basically an algorithm that decides how you will use the space on your phone.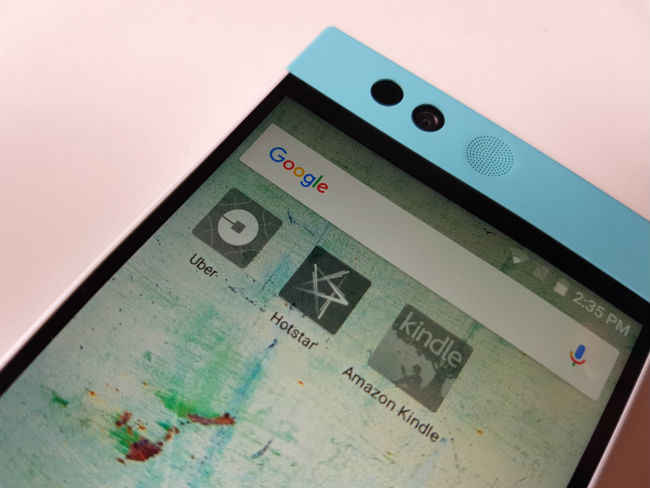 There's something inherently wrong about that idea. After all, it's my phone, and since I paid for it, I should be able to decide how my storage is assigned. Instead, on the Robin, the phone will decide how much free space you're going to have. The smart algorithm monitors your usage and backs up apps that you don't use, on to the Nextbit Cloud. Seems good, right?
Where things fall apart is when you realise that you have no control over the storage. All you can do is tell the phone to not backup an app by "pinning" it. To do this, you simply swipe down on the app icon, and a small tick mark appears to confirm that the app has been pinned. However, you can't choose to move an app to cloud when you want, neither can you choose to move particular files from your phone to cloud, when you need or want. You're entirely at Robin's mercy.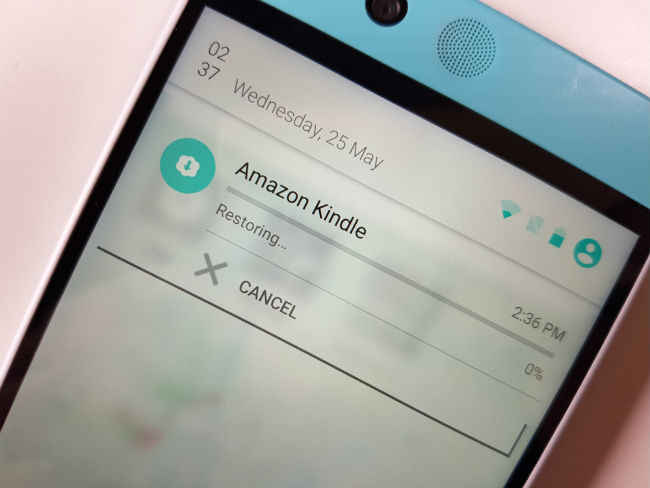 So, imagine you have just a little space left. You can't choose to free up a few gigs of space by manually moving stuff to the Nextbit Cloud. If at that point, the Smart Algorithm decides that it can move only 1GB of apps and data to the cloud, that's all you'll have, and you can't transfer the stray HD movie rip that you were planning to carry around on your phone for the three-hour flight.
Also, you can't access the cloud from anywhere but your phone, giving me another reason why I would prefer storing photos, videos and files on Google Drive, instead of the Nextbit Cloud. It gives me continuity across various devices.
Further, Nextbit allows you to pull anything down from the cloud, whenever you want. When an app has been backed up to the cloud, it'll appear as a greyish icon on your screen. You can simply tap this to pull it back down from the cloud. Good luck doing this, when a heavy game has been backed up. You can set the Robin to 'never backup', unless it's connected to WiFi. But, if you need an app or some data when you're out and about, your mobile data will take a beating. For heavy apps, say a game, you'll almost always be dependent on WiFi.
In India, data over WiFi is also expensive, and unlimited connections are far and few. This means that both your FUP limit on WiFi and mobile data face oblivion if you buy the Robin. It's meant for the few niche users who have the fastest WiFi connections and unlimited data to burn through.
Lastly, the only way to check what's on the cloud is through the Settings menu. You get 100GB of cloud space when you buy the device, which shows up under Smart Storage in Settings. Here, you can tap on Smart Storage and check what's on the cloud. Over the past weeks, the Robin has apparently backed up 1.8GB of media content and 13MB of photos and videos on to the cloud. That's all I know, and I have no idea whether there are photos that are yet to be backed up, whether the phone will start pulling data the minute it gets on WiFi, or for that matter, anything at all.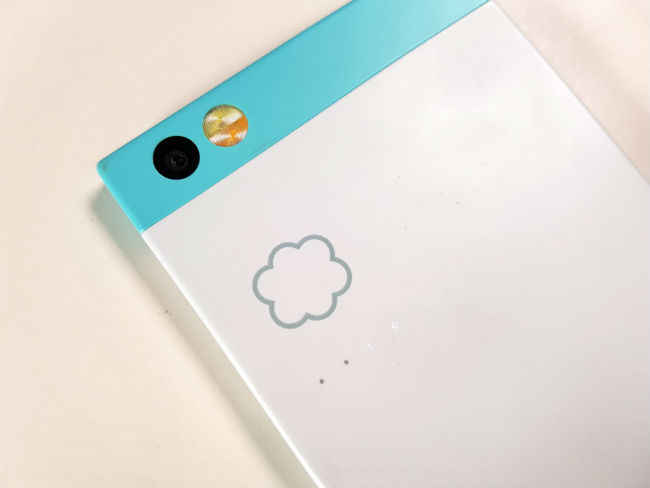 To be clear, there are four LEDs on the back, with the cloud icon above them. These will light up when the Robin is backing up data. In the week or so that I've spent with the Robin, never have I once seen them light up, when I checked. Yet, the phone has backed up data, which means that putting the lights on the front would have been a better idea, since my phone is almost always face-up.
Build and Design: Worthy of the awards
What's really worth appreciating about the Robin is its design. This is plastic done right. My review unit has blue and white colours, with blue on the front, and white on a major portion of the back. It's a smooth, seamless design that's pleasant to look at, and is unique, even. Scott Croyle, ex-SVP of Design at HTC, heads the design department at Nextbit, and the speaker grilles on the front show the Taiwanese company's influence. The USB-C port at the bottom and headphone jack on the top fit seamlessly into the design. The Robin is a looker, and the Red Dot award that it won for design is well deserved.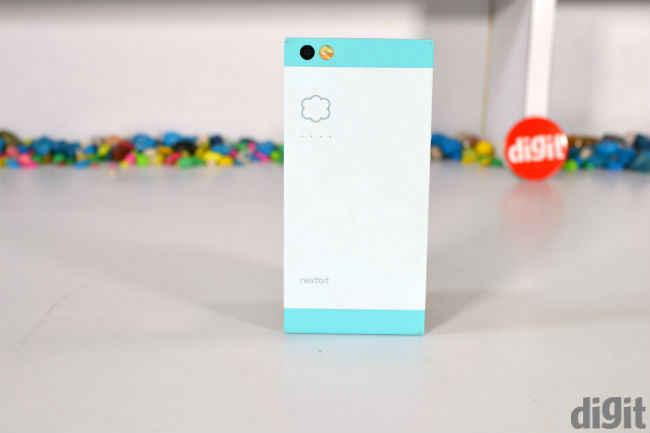 Having said that, this is not an ergonomic device. The Robin has a 5.2-inch display, and it's too big in comparison to a Nexus 5X or Samsung Galaxy S7. The sharp edges dig into your hand, and the phone is even slippery at times. When pressing the fingerprint sensor, which is built into the power on/off button on the side, you have to press hard. To maintain the smooth body of the phone, the button is indented on the side, making it difficult to press. The Sony Xperia Z5, which also had a fingerprint sensor on the side, didn't feel this way.
Overall, though, I'm sold on the Robin's unique looks. OEMs rarely try innovating on the design front today, and Nextbit has got a lot of it right.
Display: Nothing exceptional
There's little to talk about here. The 1080p display on the Nextbit Robin has good blacks, and is pleasant enough to look at. It's a tad washed out, but nothing worth complaining about. At Rs. 19,999, it works.
UI: Needs more thought
The UI on the Robin is designed around its USP, the cloud. I'm not very fond of the way folders are created, with three apps from each folder stacked on top of each other as representation. It makes the screen look more cluttered, and if you're not fine with it, there's a round, purple button that gives you access to Pinned Apps, Archived Apps and All Apps. In doing so, you'll see a vertical list of apps, which is cumbersome to scroll through. There's also no Search within these menus.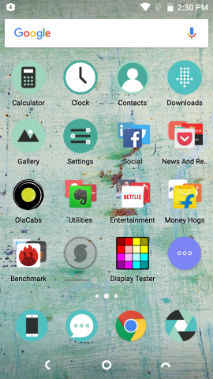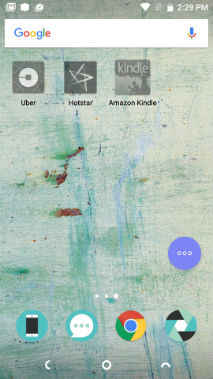 Apps like Contacts, Calculator, Gallery etc. can't be pushed to the cloud, and other changes to the UI are more or less cosmetic. The phone runs on Android Marshmallow.
Performance: Just about fine
The Nextbit Robin runs on the Snapdragon 808, which is the SoC running on the Nexus 5X. You shouldn't expect the same performance, though. The Nextbit Robin is fast enough and works well, but there are slight lags, and app load times are high for heavy games. It's not the smoothest performer out there, and the Lenovo Vibe x3 was much more fluid.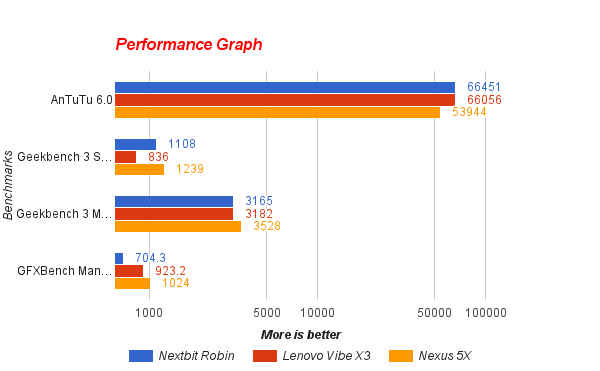 The Robin also tends to heat up quite easily, but not abnormally, considering the weather nowadays.
Camera: Uninspiring
The Robin comes with a 13MP rear camera, which takes sub-standard shots. Irrespective of light, photos look desaturated, and it doesn't do very well with details, either. All of this gets even more exaggerated under low light. The camera is also slow to focus, and often fails to focus when shooting with close-up subjects. This makes it even more uninspiring.





These images are representational. Please click here for the full sized camera samples.
The quality of images should have been better, but there's a good chance that the cloud has something to do with the lack of quality. High quality photos are larger in size, which would mean more cloud space would be required to store them.
Battery: Not enough
The Nextbit Robin has a 2680mAh battery, which lasts for about seven hours on heavy usage. With 100% charge at 9am, I played games on the phone for 45 minutes, followed by five phone calls, 30 minutes of browsing and constant text messaging. With this usage, the device lasted me till 4pm, when the battery dropped to 15%. The display was on auto adjustment mode throughout this exercise.
The Robin supports Qualcomm's Quick Charge 2.0 technology, but a compatible adapter isn't included in the box. You'll only get the USB-C cable, which is a bummer. Also, my unit refused to charge often, which should be an issue specific to my review device.
Botttomline: Just an idea
Nextbit has a noble idea of solving your storage issues, but the Robin isn't the phone to do that. It's functional as a phone, but there's no real reason to buy it, especially in the Indian market, which is hard pressed for data availability all the time. Perhaps, some software implementation to allow backing up of apps on to an SD card would have been a better idea, or even a 64GB/128GB phone may have worked. It has a sub-par camera, it's not very powerful and the display is nothing worth exclaiming. In essence, it's a very well-designed phone that fails to live up to its main USP. The Nexus 5X, Lenovo Vibe x3 and Xiaomi Mi 5 are all better phones to buy.