Micromax Canvas Infinity detailed review
Until last month, all budget smartphones looked pretty much the same. LG broke that cycle with the Q6. The phone brought the most desirable design feature from the company's flagship, called the Full Vision display, to a more affordable segment. While the LG Q6 looks good, its performance isn't great. Now though, there is a new smartphone on the block from Micromax, offering similar design at an even more affordable price, and it is called the Micromax Canvas Infinity. The phone packs decent hardware and is a potent contender in its category. However, there is more to discuss.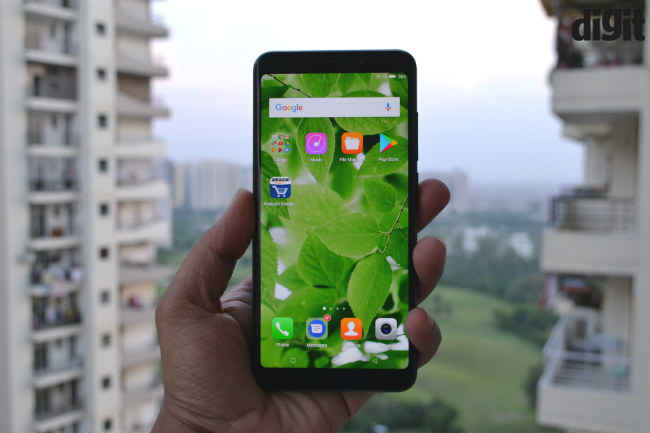 Display and UI
The Canvas Infinity is all about its display, so let's begin with that. The phone features an edge-to-edge display with an aspect ratio of 18:9, similar to the one we saw earlier on the LG Q6. While the IPS LCD is bright enough for all kinds of lighting conditions, the 1440 x 720p resolution does look a little stretched out on the 5.7-inch display. The display also has a slightly cooler colour tone and does not look as good (side-by-side) to similarly priced phones in its category.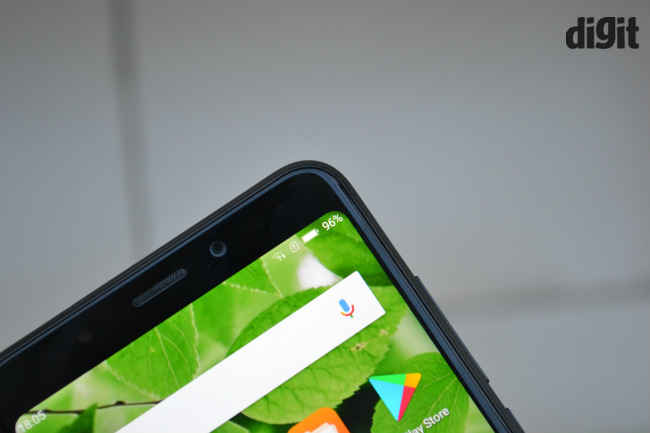 NOTE: While our original test unit had a dead pixel on the display, the issue is not there on the new unit sent to us by Micromax. That said, there's still minor light bleeding and the UI issues concerning privacy have not been addressed. The bugs in the UI though have been fixed, and there were no crashes this time. We also didn't have to restart the new unit frequently.
Our test unit also had some minor light bleeding issues, along with one dead pixel. However, assuming that this was just an issue with our test unit, I can say that Micromax has done a decent job of bringing this kind of display to the sub-10K segment, albeit with some flaws.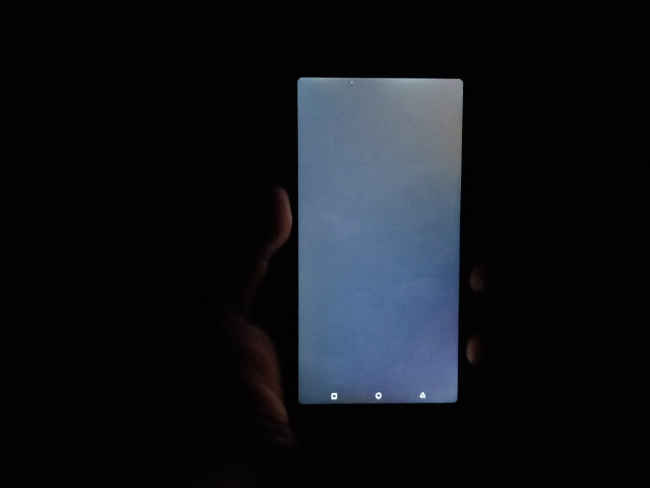 The UI on the other hand is a total disaster in my books. Instead of using the simpler stock interface, which Micromax has used on previous phones, we have a custom skin running on top of Android 7.1.2 Nougat. The whole UI is ridiculously buggy and makes the phone freeze from time to time. All pre-installed apps ask for critical permissions to manage your phone calls, contacts, camera, etc. For example, the camera app requires permission to make calls, which should not be required in the first place. I've flagged this in earlier Micromax phones as well, but the company seems to be continuing with it any way.
If the UI wasn't enough of an annoyance, you also have apps such as the "App center", and "system update", that keep populating your notification panel, suggesting apps and showing adverts. These apps already take critical permissions from you (mentioned earlier) as soon as you turn on the phone for the first time. You can't uninstall them and at best you can block all notifications. Micromax has also added a theme manager called "Personalise" to the UI, that is literally empty. Overall, it seems the UI is just put in place for advertising purposes and in the process has left out some essential things, like baking the critical permissions in the UI itself.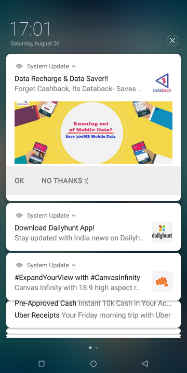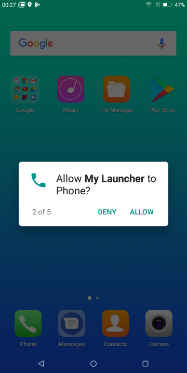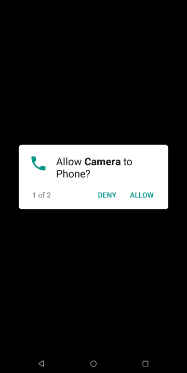 Build and Design
The Canvas Infinity is essentially a budget smartphone and it feels like one for the most part. Micromax has used an old school approach to build quality here. While the back is made of metal, it is actually just a metal plate on top of a plastic holder, and the entire rear housing can be removed to reveal a removable battery. Further, instead of SIM trays, you get access to dedicated SIM slots under the back, along with a dedicated microSD card slot, which supports upto 128GB. Now, some people may like the removable back and battery solution, but some may criticize it as well. From a fair bit use, I think that Micromax has done a good enough job and the phone seems sturdy enough.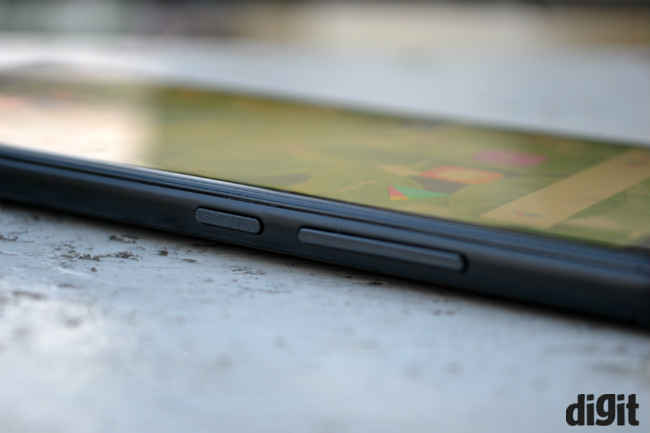 The beautiful 5.7-inch display uses 2.5D curved glass on top, but no oleophobic coating, which makes it quite resistive to swipes. However, the new taller stance and slimmer bezels around the display results in a more compact overall footprint. This means the device is easier to use in one hand, even with that large display.
Performance
The Micromax Canvas Infinity features an older Qualcomm Snapdragon 425 SoC, which seems out of place in the budget segment in 2017. However, Micromax has done a decent job by eking out most of the processing power from it. While the erratic UI takes the shine out of the phone's performance by giving the user a sluggish UI, the phone does a really good job with gaming. I tested games like Asphalt 8 and Vainglory, which are both graphically intensive games and neither felt unresponsive. I did see an occasional frame drop or two, but that is about it, and quite acceptable from budget devices. What's not acceptable is that day-to-day performance is not very smooth and even common apps like Facebook, SMS or even the camera sometimes take a couple of seconds to load. The phone is equally laggy when switching between apps, which again seems like the UI's doing.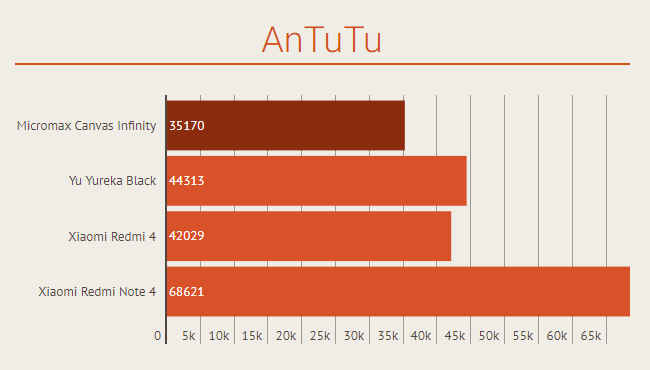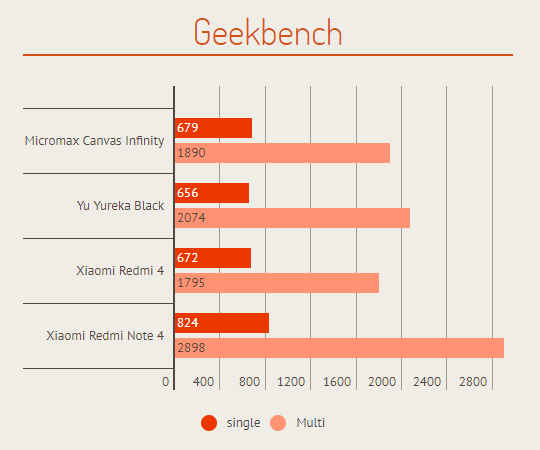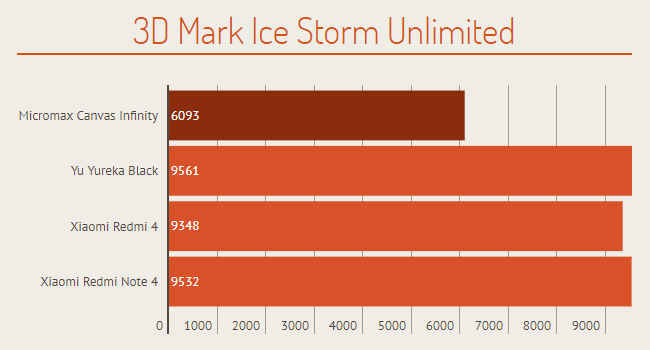 In terms of calling quality, the Micromax Canvas Infinity stands at par with most budget phones out there. The earpiece is aptly loud and the so is rear mounted single speaker. Audio quality via the headphones on the other hand isn't particularly amazing. It is flat and not loud enough.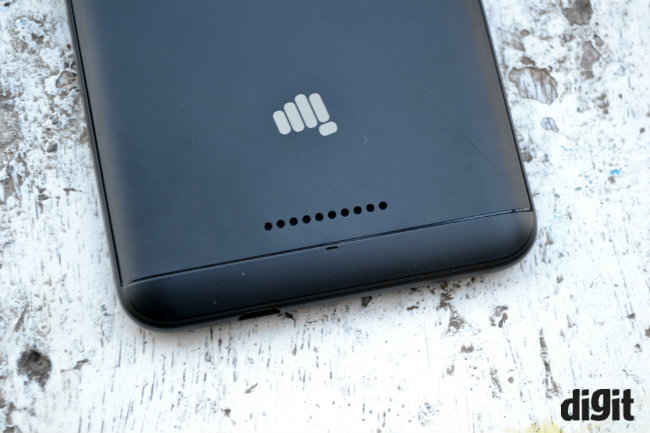 Battery life
After further testing I stand by the initial impression about the battery life of the device. The 2900mAh battery, 720p screen resolution and a not so powerful SoC, combine to provide a day's worth of battery life and should be sufficient for most people. However, if you are a mobile gaming enthusiast, or like to stream a lot of movies on your device, you may want to carry a power bank around. I didn't observe any heating issues. The phone does get a little warm while charging and during gaming, but nothing that would be described as uncomfortable or extraordinary.
Camera
While the performance of the phone is marred by its UI, the two cameras on the phone do a really commendable job. The 13MP rear camera on the device is one of the best we have seen in this category. It captures decent details and the colour saturation is almost accurate. Like any other budget camera phone, the Infinity doesn't excel in low light. In such conditions, images tend to turn a bit grainy, but the phone manages to retain most of the subject details and colours without compromising on overall quality. You also have a Super pixel mode, which actually doubles the image size of the same subject and the intent here is to add more details. It's not very useful and I'd recommend sticking to images clicked via the normal mode.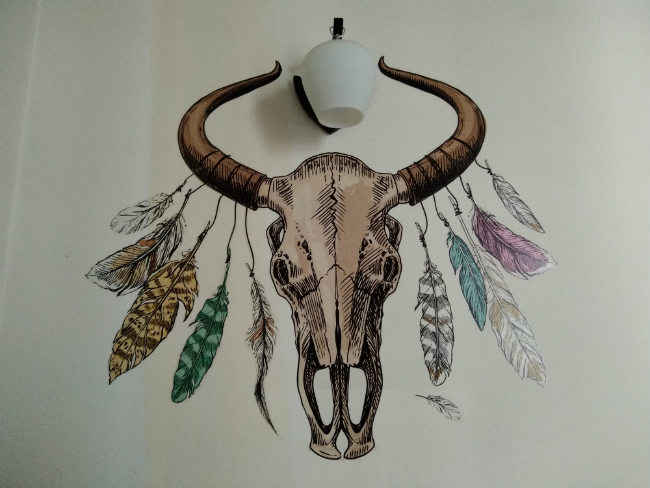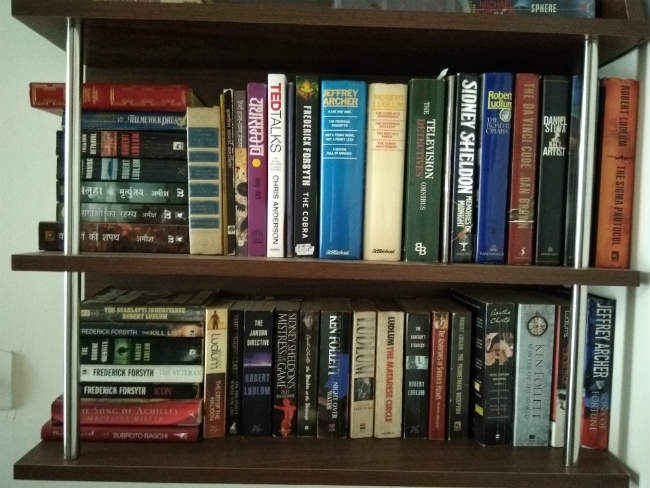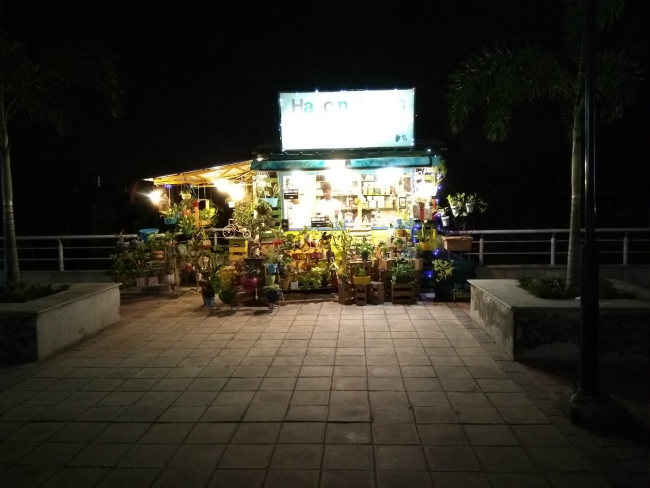 The front facing 16MP camera does an even better job. It captures decent amount of details and has close to source colour reproduction. It doesn't soften skin tones, which is something we have seen from many other selfie-centric devices. However, you do have a beauty mode if you like to alter the skin tone or smoothen blemishes. The camera app features a portrait mode, which works with a slight lag and produces unnatural blur. Nevertheless, it will make for some dramatic photos for sharing on social media. Micromax's software is limited to one person though, meaning if you try to click a selfie with a friend on portrait mode, the software may blur your friend's face. The portrait mode is available for both front and rear cameras.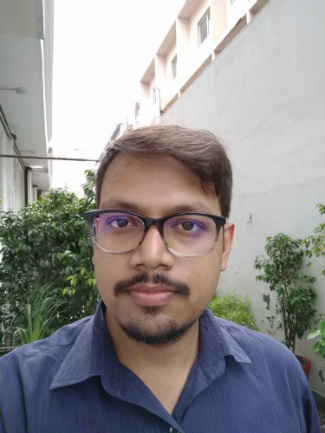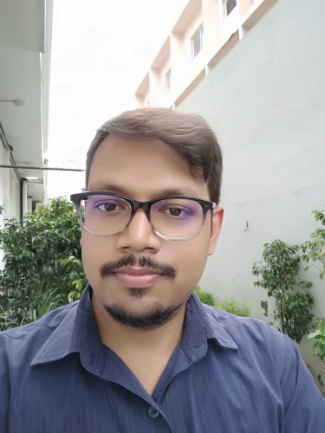 (L-R) Normal mode, beauty mode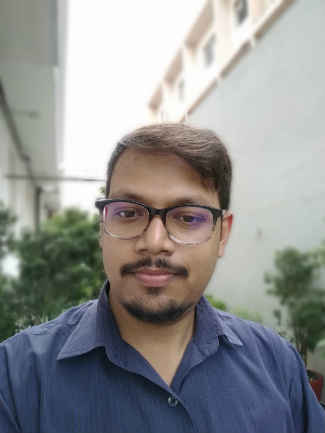 Single subject portrait mode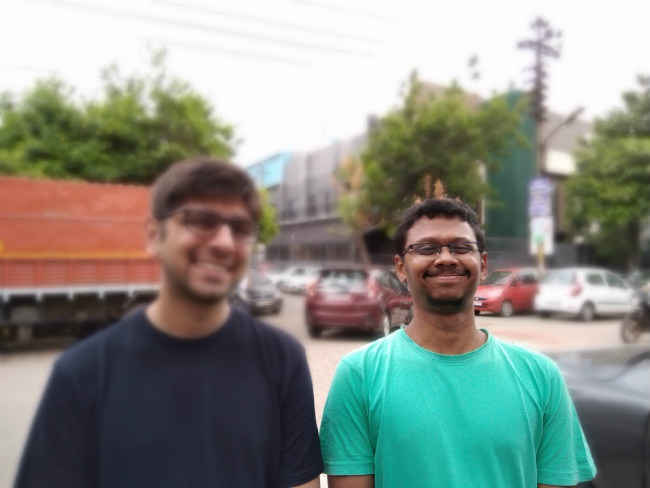 Two subjects in portrait mode
Overall, I think Micromax has done a good job, bringing decent camera quality to the budget segment. I would have loved the camera more, if it could take back to back images without a pause.
Bottomline
The Micromax Canvas Infinity simply put is a good smartphone, marred only by a frustrating UI. If Micromax could get rid of the UI, we might have a really good sub-10K competitor in our hands. The phone has the looks, offers good battery life, stable gaming performance and the two cameras are most likely the best set of shooters you would find in the sub-10K smartphone category. If Micromax's replacement review unit can solve the display issues, this phone is indeed recommendable.
How it compares
The sub-10K smartphone segment is a tough place to be. Phones like the Xiaomi Redmi range or the Lenovo K6 Power have reaffirmed their worth time and time again and still remain at the top of the category. However, the Micromax Canvas Infinity puts up a fair challenge and is better is some aspects, including the camera. I also believe that the Infinity is now the best looking phone under 10000. The performance and UI need some work, but if you can live with a slightly slow phone, the Canvas Infinity should serve you well. It has excellent cameras, good performance and a 18:9 display.