LG Optimus Black P970 detailed review
After reviewing a slew of high-end dual core Android smartphones recently, it was actually a relief to go back to the humble single-core Android phone category. And there seems to be quite a bit of action around the Rs. 20k price bracket. Ever since Samsung pegged the S-LCD version of the Galaxy S at Rs 19,990 in retail; it seems to have had a very successful run. Now, with the Samsung Nexus S available for the same price as well, the choice just became wider.
Checkout the best Android Phones in India with out Digit Top 10 Android Phones Listing
The LG Optimus Black surprised us with the price it has been pegged at. The box price of the phone is Rs 21k, while it is retailing for just under Rs 20k. this puts it squarely in competition with the above mentioned rivals, inlcuding the iPhone 3GS.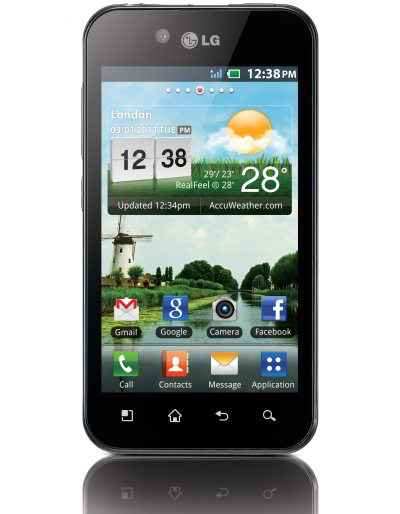 Look and Feel
Straight out of the box, and two things catch your eye. First, the weight, or the lack of it! At less than 110 grams, this phone glides squarely in the featherweight category. Second is the sense that despite being a 4-inch touchscreen, the phone isn't very big. It fits nicely in the hands, and can be used very comfortably with the same hand holding it, albeit in portrait mode.
[RELATED_ARTICLE]The build quality is very good. No rough edges here. The top panel of the phone has the 3.5mm headphone jack, the power key and the microUSB slot. The right side panel has been left clean, while the left side panel houses the volume rocker and the G- key.
The rear panel has a metallic tinge to it, and feels pretty solid. On the top left of the panel is the camera and the flash, with "with Google" printed right next to it. You know immediately that this is an Android phone! Disappointingly, you will need long nails to open this battery cover comfortably. This sort of mechanism gives it a very cheap Chinese phone feel. Why LG, why?
Features
For a price of just under Rs 20k, the Optimus Black does come across as a pretty loaded phone, spec wise. The 4-inch IPS LCD display is touted as the "best display in the world". However, while it isn't the best, it is actually very good. We will give you the details of the performance later in the review. Below the display, four touch based keys reside- menu, home, return and search. Every time you touch them, they light up, and the one particular one that is touched glows in blue colour.
With 2GB internal storage and microSD taking it up to 32GB more, storage space shouldn't be an issue. Particularly if you are going to store a lot of music on the device. Speaking of which, the music player is integrated in the drop down notification bar. Every time you pull it down, the basic pause/play and previous/next keys are right there.
Camera wise, the 5MP clicker at the back and the 2MP camera at the front do offer potential, at least on paper. However, that doesn't really translate into performance, in reality.
The Optimus Black comes with Android 2.2 preloaded on the phone. Wrapped over that is LG's Optimus 2.0 UI. We quite liked it, since it offers a lot of HTC Sense-esque features, while not feeling sluggish or heavy like the Sense. We had seen this UI first on the Optimus 2X, and the same slickness continues here, albeit with minor tweaks. Seven screens can be seen at once with the simple pinch gesture.
The really unique feature here is the G-key, or Gesture key. The way it works is that certain gestures can be implemented to do certain tasks. For example, press the G-key and double shake the phone to open the camera. These commands/actions can be modified in the settings menu.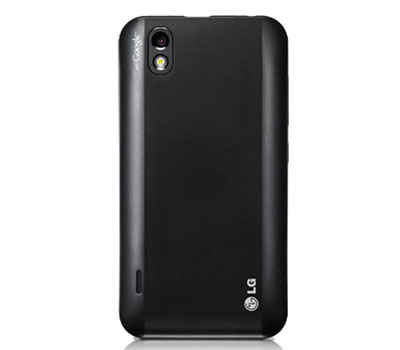 Read on to know about the performance, the price and our verdict of the LG Optimus Black...
Checkout the best Android Phones in India with out Digit Top 10 Android Phones Listing.
Performance
The 1GHz processor is the Cortex A8- the single core type. With 512MB of system RAM, the Optimus Black does well on the performance front. With 5-6 apps running in the background (mostly social networking and IM ones), it doesn't slow down. Interface remains slick, and apps open up quite quickly. Usually, Android phones tend to slow down when a bunch of apps are installed, but this one surprisingly, bucks the trend. Performance wise, the Optimus Black does very well.
Weirdly though, there is a lag in the time the screen unlock button (essentially the power key) is pressed, and the display actually comes on. No amount of tweaking the settings changed that. It also happens when the proximity sensor is in use during a call. The phone is pressed against the ear, and the display remains off, dutifully. However, remove the phone from the ear, and it again takes a couple of seconds before the display lights up again. Essentially, you should refrain from abusing someone, till you have actually disconnected the call!
The IPS LCD (480 x 800 pixels) display is very good. The brightness levels are quite high, which makes setting the level at 30%-40% more than enough (if you aren't using auto brightness, that is). The auto brightness also has two modes- best battery and best performance. The best performance setting is slightly brighter than the best battery one. Even in bright sunlight, this one does very well, something we cannot say holds true for phones much more expensive than this one.
[RELATED_ARTICLE]The 4-inch display offers a lot of real estate on the screen, which is a positive when using the on-screen keypad. However, there is a problem here. In portrait mode, the typing isn't very precise. Even though you may feel that you are typing the correct word/alphabet, it may (and in most cases it does) turns out to be wrong. IM chats and messages tend to be full of spelling mistakes. Use the QWERTY mode, or the compact phone keypad (3 alphabets on one key remember?), but the lack of precision is very much visible. Landscape mode, with the more spaced out and bigger keys, solves the problem. However, most people don't use the landscape mode all the time, and the problems in the portrait mode will prove very annoying.
The 5MP camera isn't as good as it could have been. Simple. While the specs on paper put it on an equal footing with most 5MP camera phones out there, this one faces a huge shutter lag issue. Click a pic, the subject moves, and the pic gets clicked. Results- heavily blurred images! The clarity is okay, if you have clicked a pic with the shutter lag in mind, in good lighting conditions. The lack of noise is good. But that clarity goes for a toss if the lighting conditions are not very bright. If you use zoom in this situation, then the resulting image is even worse.
Android phones have seen improved battery performances off late. The dual core monster, the Samsung Galaxy S II regularly offered 2 days of battery backup, and the likes of the HTC Incredible and the Galaxy S offer a bit more than one full day of battery backup. However, under the same usage scenario (some calls, Gtalk and FB syncing in the background- alternatively on Wi-Fi and EDGE), the Optimus Black barely lasts a day. This is not good for anyone who doesn't carry a charger with him or her all the time. The alternative is to not sync social networking and IM apps constantly, but then again, that takes away the purpose of an Android smartphone.
Our Take
At a price point between Rs 19k and Rs 20k, we have the Samsung Galaxy S (S-LCD version), the Samsung Nexus S and now the LG Optimus Black. From what we have seen, the LG Optimus Black offers good system performance, and has a few good things about it. The solid build, the sleek form factor and the very good IPS LCD display are some shining positives. However, the bad battery life, camera shutter lag and precision problem with on-screen keypad in portrait mode show that the phone does have its share of issues. Somehow, the Samsung Galaxy S feels faster in terms of raw performance. Or you can check out the Samsung Nexus S, and get the latest Android 2.3 version with it.
Price: Rs 21,990
Specs:
Quad band GSM, 3G capable, 1 GHz Cortex-A8 processor, PowerVR SGX530 GPU, TI OMAP 3630 chipset, 4-inch display, IPS LCD panel type with Gorilla Glass, 480x800 resolution, 2GB built-in storage, microSD slot (up to 32GB), 5MP camera, Android 2.2 with Optimus 2.0 UI, 1500mAh battery
Ratings:
Features: 7
Performance: 6
Build: 7
Value: 6
Overall: 6
Brand

LG

Model

Optimus Black

Street Prices (Rs)

19990

Price (MRP, Rs)

21990

Features

Physical Specs

Form Factor

Bar

2G Network Bands

GSM 850 / 900 / 1800 / 1900

3G Network Bands

HSDPA 900 / 1700 / 2100

Screen Resolution

480 x 800

Screen Size (inches)

4

Maximum Screen colours

16M

Touchscreen / Dual Screen (Y/N)

Y/N

Battery Rating

1500 mAh

Dimensions (L x W x H)

122 x 64 x 9.2 mm

Weight

109 grams

Expandable Memory Type

microSD

RAM (in MB)

512

SoC (CPU, GPU)

Cortex-A8 processor, PowerVR SGX530 GPU

CPU Clock speed

1GHz

No. of CPU cores

1

Hot Swappable (Y/N)

N

Available Colours

Black, dark grey

Other Features

Operating System (Tested with)

Android 2.2 (Froyo)

Charging via USB (Y/N)

Y

Hardware Keypad (Regular/QWERTY)

N

Accelerometer (For auto rotate)

Y

Address Book Capacity

Unlimited

No of calls in register

Unlimited

Talk Time / Standby Time (3G) *

6 hrs/ 375 hrs

No of Profiles # / Customisable

N/N

Offline Opearability (Y/N)

Y

Inbuilt GPS / A-GPS support (Y / N)

Y

Connectivity

Browsing (GPRS/EDGE/3G)

Y/Y/Y

EDGE max speed (in kbps)

237 kbps

3G max speed (in mbps)

7.2 Mbps

Connectivity (WiFi/Bluetooth/IR/USB)

Y/Y/N/Y

Bluetooth Version/A2DP support

2.1/Y

Camera Specs

Camera Resolution (Mega Pixels)

5MP

Video Capture Resolution

1366X768

Auto focus / flash

N/Y

Type of flash

LED

Secondary camera for video chat

Y

Mirror for self portrait (Y / N)

N

Camera Settings (So 10)

5

Zoom (Optical/Digital)

Digital

Multimedia

Music Formats supported

MP3/WAV/WMA/eAAC

Video formats supported

MP4/DivX/Xvid/H.264/H.263/WMV

FM Radio / RDS (Y/N)

N/N

Accessories

Bundled Accessories

USB cable, wall charger, 2GB microSD card

Size of memory card provided

2GB

Build and Ergonomics (So 10)

Surface materials used

7

Overall build and in-hand feel

7

Quality of moving parts

7

Design and ergonomics

7.5

Keypad design (on-screen or hardware)

5.5

Menu and interface

6.5

Settings and ease of navigating menus

7

Camera menu options

5.5

Performance

Signal Reception and Voice Clarity (So 10)

Zone 1

8

Zone 2

7.5

Zone 3

5

Handsfree Clarity

8

Loudspeaker Clarity

7

Earpiece Clarity

7

Handsfree Volume

7

Loudspeaker Volume

7

Earpiece Volume

7

Bluetooth Transfer Speed (in KBps)

183

Imaging and multimedia tests

Captured Photo Colour

6

Captured Photo Crispness

6

Captuted Photo Detail

6

Captured Video Quality

5.5

Effectiveness of integrated flash

5

Music Quality (loudspeaker)

6.5

Music Quality (handsfree)

7

Volume levels (loudspeaker)

7

Volume levels (handsfree)

7

Display (So 10)

Crispness

7

Colour

7.5

Contrast

7.5

Font rendition

7

Legibility in bright sunlight

6.5

Video playback

6

* Manufacturer Rated
Contact: LG Mobile Phone Support
Email: N.A.
Phone: 18001809999
Recommended Android Phone Reviews
Samsung Galaxy S2- The best Android phone ever!
HTC Sensation- Dual-Core Android with a super high resolution screen