Lephone W2 detailed review
It's hard reviewing a phone like the Lephone W2, where every criticism of the phone can be assuaged with one sentence, "what are you expecting for the price?" Now I know exactly how my colleague, Prasid Banerjee felt when he reviewed the Ringing Bells Freedom 251 (review). Priced at Rs 3,999, the Lephone W2 is aimed squarely at the first time smartphone buyer. But is the price of the phone its only highlight, or does it have something else up its sleeve? Let's find out.
Build and Design
For a device in this price range, it's not at all surprising that the phone comes with a plastic build. But plastic does not equal terrible build. The rounded corners and compact design meant that the phone was quite comfortable to hold. The use of glossy plastic did make it a tad slippery but, "what are you expecting for the price?"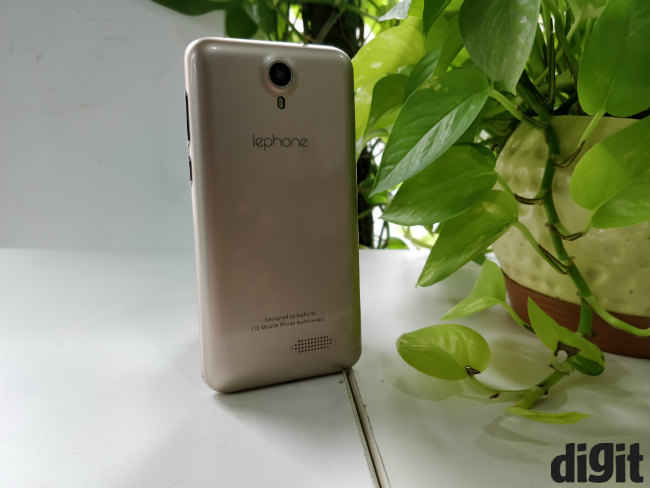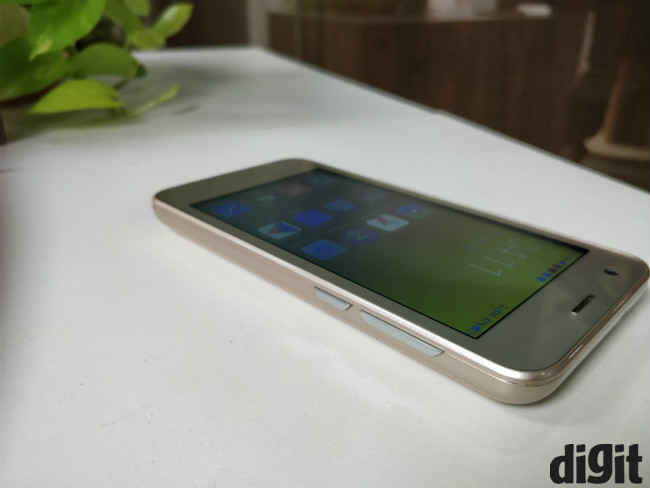 To be honest, I was genuinely surprised by the build of the phone. Sure its plasticky, but the removable back cover attaches seamlessly with the body. Even the plastic buttons are pretty solid. I've seen poorer builds in some more expensive devices. However, it's not all perfect. The phone creaks when you hold it and there is a tape-like thing around the speaker that started peeling off. There's also plenty of tape used on the underside of the removable rear panel and around the inside, which serves as a reminder that you are holding a really cheap phone.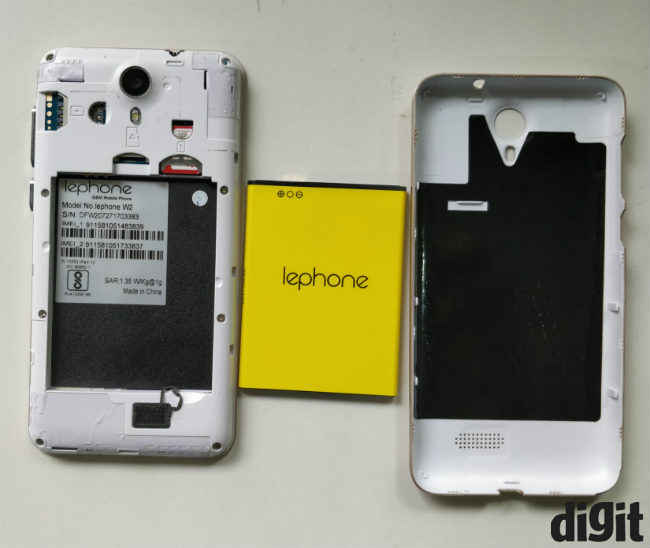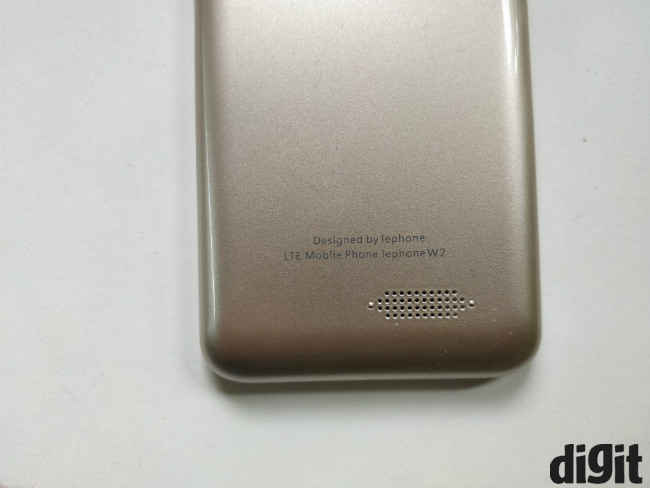 Display and UI
The Lephone W2 is a pretty compact device thanks to its 4.5-inch display, a screen size that has all but disappeared. I liked being able to use a phone with just one hand, and reminded me a lot of my old Nokia Lumia 620 (review). The display has a maximum luminance of about 430 lux. It should be noted that the phone does not come with an ambient light sensor, so there is no option of adaptive brightness. The viewing angles of the display are terrible, with the colours completely off at even the slightest of angles. Even looking at the screen dead straight shows colour shifts. I found the ideal angle to be slightly tilted upwards. It's quite disorientating and playing games or using apps that require you to move the phone around is annoying. As for sunlight legibility, the viewing angles get in the way here, although you can still use the phone from some angles.
Cue the chorus, "what are you expecting for the price?"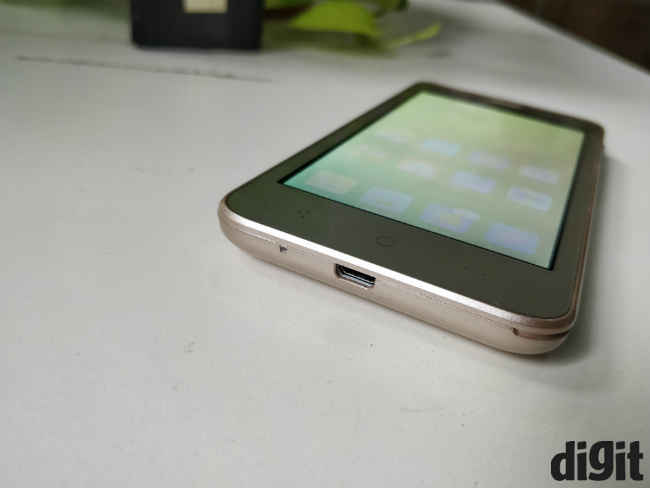 Coming to the UI of the phone, it comes with Android Marshmallow skinned with the company's own UI, that heavily features 360's suite of apps like 360 clone and 360 security and so forth. Pre-loaded apps are a big problem on this device as you only get 8GB of storage, that means that you only get about 4GB of storage for you to use. While a few of the apps can be uninstalled, most cannot. Here at Digit, we usually avoid recommending phones with 16GB of storage, so 8GB storage in this day and age is almost criminal. Over time, app updates will eat into this space, leaving you with lesser storage each time, which in turn affects the longevity of a phone. This fact alone means it's a better idea to spend a few thousand bucks more on much more advanced devices.
The UI also has an odd little quirk. The lockscreen will show you advertisements every now and then, but when that happens, the direction you slide to unlock the phone, changes. While you usually slide to the right, when advertisements come, you have to slide up. This is annoying to say the least. This also happens when you are charging and it keeps me guessing which way I have to swipe to unlock the phone.
Camera
At the back of the Lephone W2 is a 2MP camera, while at the front is a VGA camera. It's just as good as you would expect. Details are almost non-existent and there seems to be a green hue in many photos. In low light, these problems are amplified, making it unuseable. However, the colours are quiet vibrant and punchy. It's fine for taking quick shots and sharing with people, so it does the job in that regard. It's more or less the same story with the front camera. After all, "what are you expecting for the price?"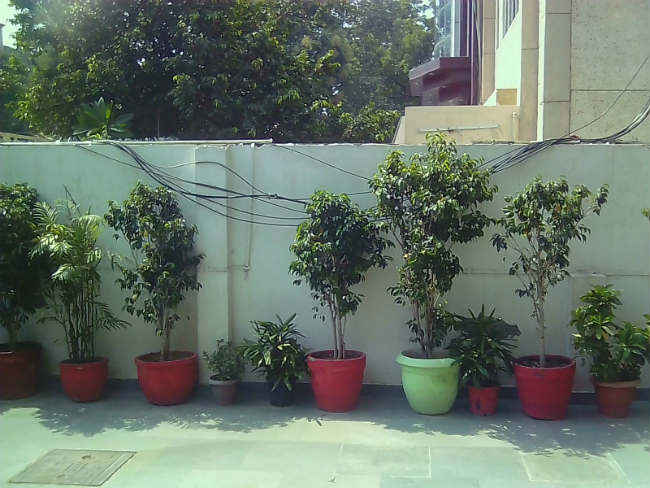 Outdoor bright sunglight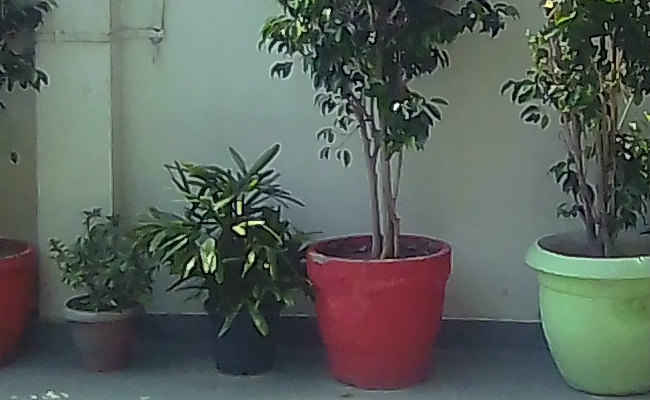 Outdoor bright sunglight cropped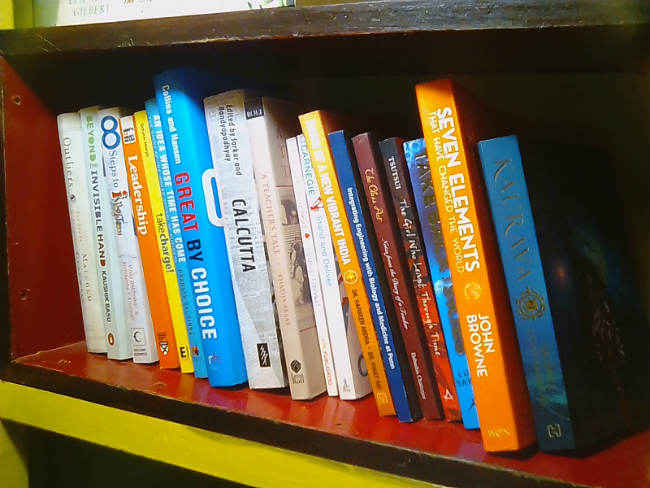 Incandescant light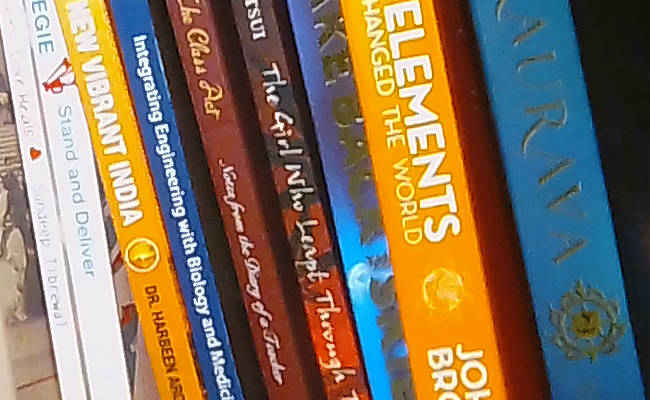 Incandescant light cropped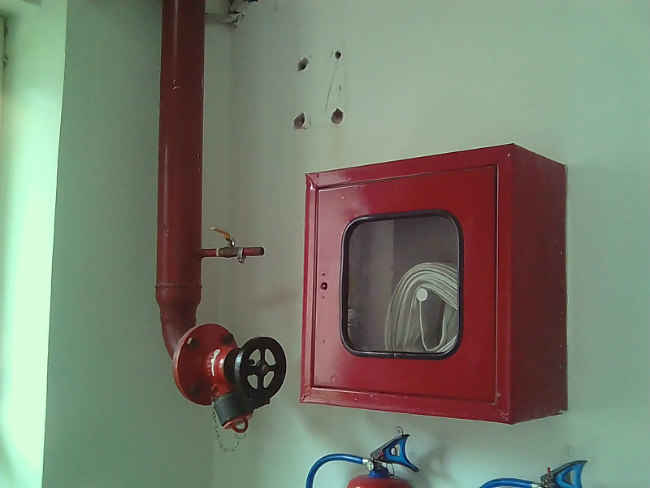 Indoors natural light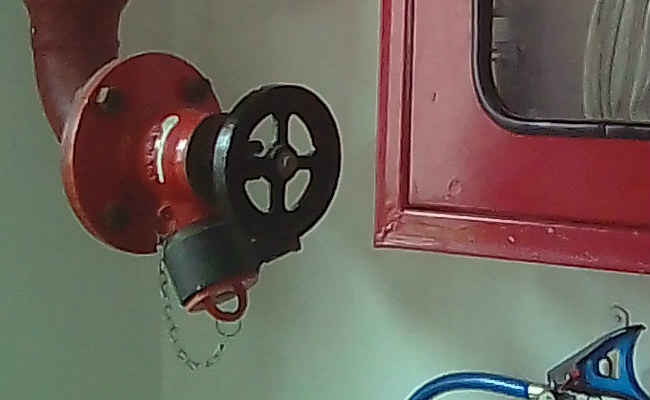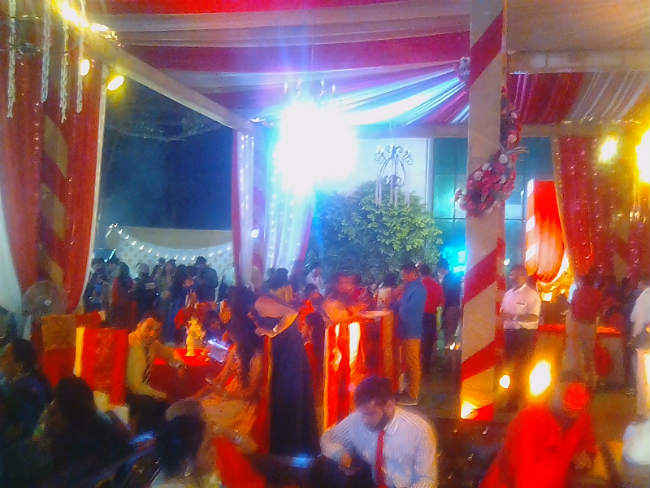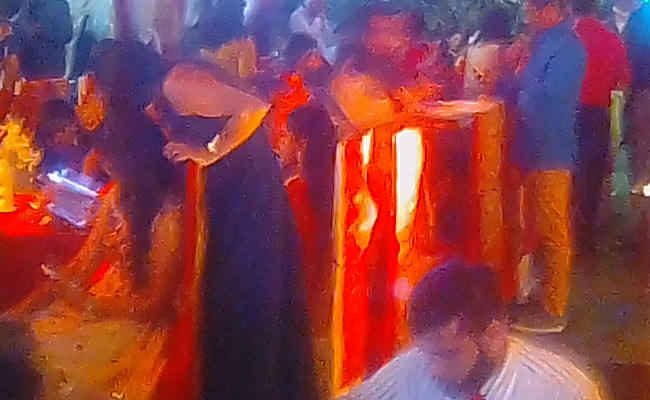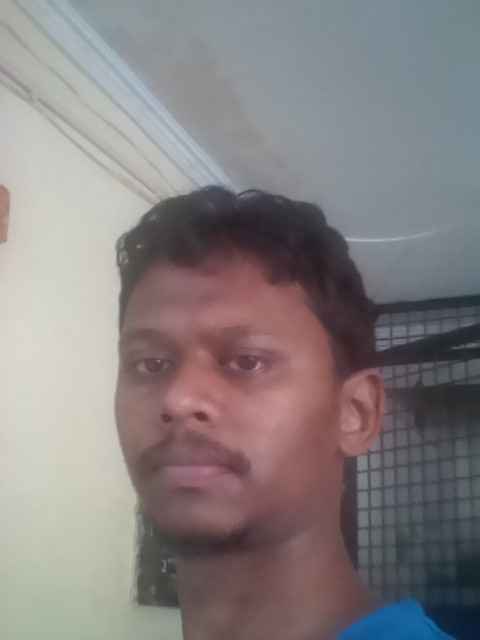 Performance
The phone is powered by a Spreadtrum SC9832a processor with 1GB of RAM. It is pretty slow and there was noticeable lag every now and then. While it can run Asphalt 8, there is considerable lag in menus and there are frequent frame drops between gaming. The game also seems to run on a lower graphical setting to compensate for the chipset. This isn't a device you buy to play games. Not just because of the performance, but also because of the limited storage space. There is also a heating issue to compound matters. With outside temperatures at about 25-30 degrees, the phone reached 50 degrees with about 20-30 minutes of non-stop gaming (Asphalt 8). This heating may also has an effect on the longevity of the device. Of course, this would be your cue to say, "what are you expecting for the price?"
See, the fact is that users buying this phone will mostly be first time buyers. It's unlikely that they will be reading this review, or aware of terms of chipsets, performance etc. They want a phone that can make calls, and the Lephone W2 can do that. I did not experience any unlikely call drops and signal strength was usually as expected. Call quality was also fine.
In terms of data services, the phone does support 4G VoLTE connectivity, but that won't matter for browsing and regular Internet usage. The chipset is too slow to process app loads etc, meaning you won't actually "feel" the 4G speed. It's high speed data nevertheless.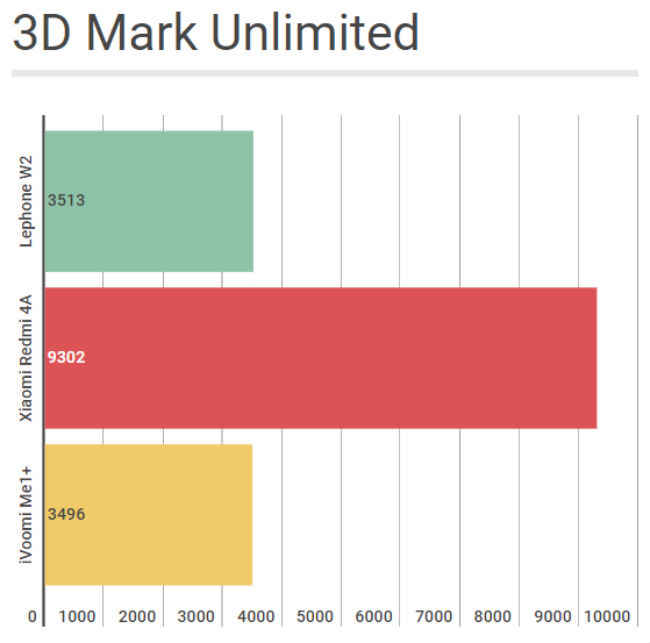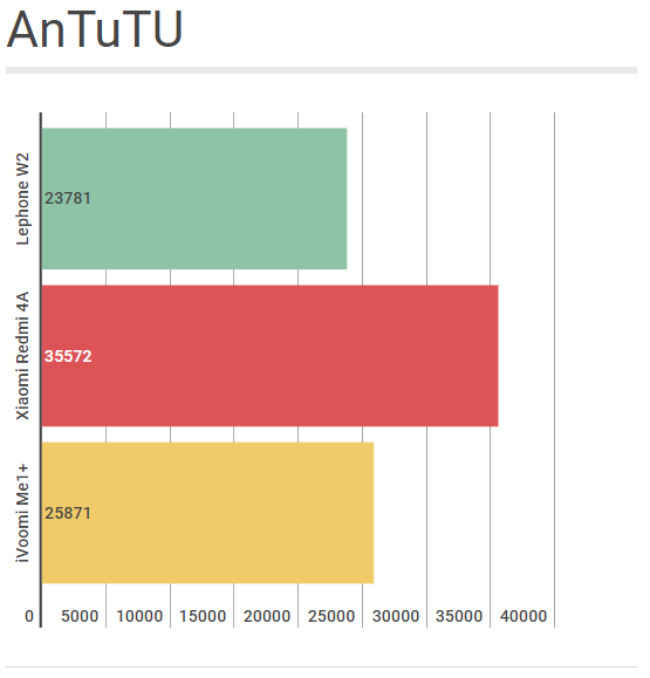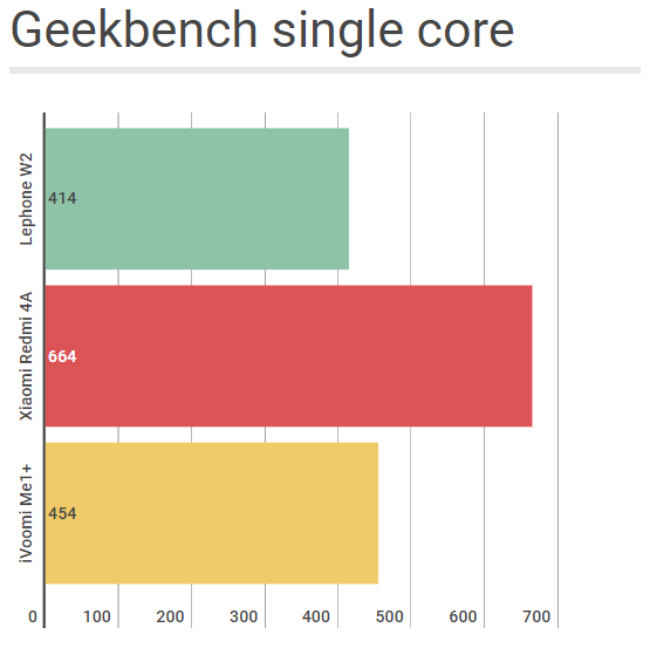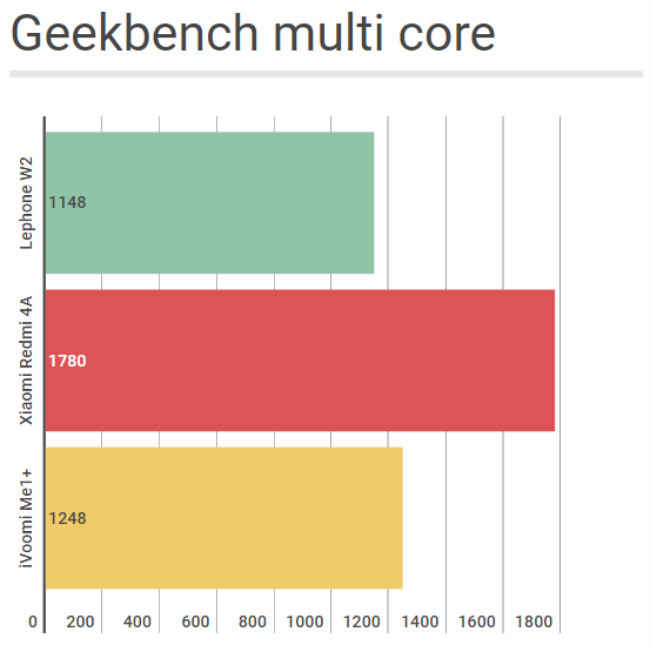 Battery
The Lephone W2 sports a tiny 1300mAh battery and unsurprisingly, its battery life isn't that good. In synthetic benchmarks, the phone ran for about 3 hours and 50 minutes. On practical usage, I leave for work around 9 and return home by about 10:30, and during that time I have to charge the phone at least once. With extremely judicious use, I managed to go through the day without any charging, but just barely as I was down to 5-10 percent, when I returned home. Without a doubt, you will have to carry a charger or a power bank with this phone.
Bottomline
"What are you expecting for the price?" This question has been hounding me this entire review. To put it bluntly, I expected more. As consumers, we all should. Yes, the Lephone W2 is cheap at Rs. 3,999, but there are too many compromises made here. I know this phone is aimed at first time smartphone buyers, but they deserve more. I personally feel that anyone buying a smartphone for the first time will need usable storage space (for experiencing the app store's potential), a decent display (for watching YouTube and other videos) and a day's worth of battery (which every device should offer). And unfortunately, the Lephone W2 doesn't offer that. It's a phone that takes advantage of lack of consumer awareness in remote parts of the country, and feels like something that's part of smartphone history, rather than a 2017 device.
How it compares
If you really have a tight budget, I would still suggest saving up and getting yourself the Xiaomi Redmi 4A (review), as it offers the least number of compromises for the price. The Lephone W2 also has iVoomi Me1+(review) to contend with, which offers double the storage and RAM, not to mention a better, HD display. The Xiaomi Redmi 4A is our pick for budget buyers, and phones like the Lephone W2 should not be bought,