Lenovo P2 detailed review
After a brief stint with its successful K series smartphones, Lenovo is finally moving to its other brands, namely the P series. Known for their battery performance, P series smartphones from yesteryears have been quite impressive as far as battery is concerned. It is that legacy that the Lenovo P2 aims to keep up, while adding some more to the overall value proposition.
The question, though is whether that is even possible. The smartphone market is in a big lull, so no matter how you try, phones are expected to be similar. It's difficult to produce something truly new. However, the Lenovo P2 may be the closest you can come as of now.
Battery
On paper, the Lenovo P2 has only a slightly bigger battery than its predecessor. The capacity has been increased from 5000 to 5100 mAh, and that in the specs driven market doesn't sound like much. That is also why this phone is a sparkling example of why specs do not always matter.
Lenovo has used the power efficient Snapdragon 625, and its own enhancements to improve battery life. On a regular day's usage, this phone lasts for two days without breaking a sweat. We charged the phone to 100% at 9pm on a Monday and it lasted us all of Tuesday, through to around 7pm on Wednesday. Our usage was admittedly lower than usual, but that's still quite splendid. We spent at least three hours playing Asphalt 8 and Amazing Spiderman 2 on the phone, while it was also used for social networking in between. All SIM services were also active at this time. Lenovo's promise is of three days, but this still works well.
Battery Drop on 10 minutes of 4K Video Recording: 2%
Battery Drop on 15 minutes Gaming (Asphalt 8): 2%
Lenovo's secret sauce in decreasing idle battery drop, with help from Google's Doze mode no doubt. Without a SIM inside, the phone can last a full day on idle with 18% charge. If you have a SIM inside, but keep the phone idle, without only the regular emails and other notifications popping, you'll still get it to last a full day.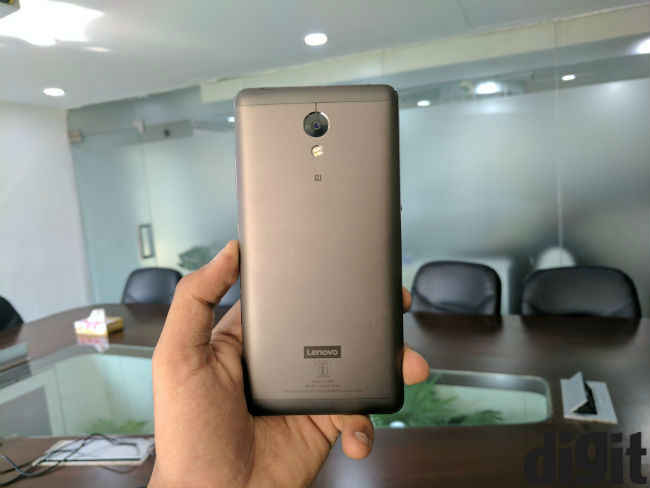 On the PC Mark battery test, the Lenovo P2 broke the best scores from 2016, lasting 20 hours and 54 minutes on its Work 2.0 test. That's over double of the nine odd hour best time we had this year. Last year's Gionee Marathon M5 is the only phone that has produced better scores so far. This is also nearly double the battery life that we noticed on the Lenovo Vibe P1 last year.
The Lenovo P2 does this not only with the Snapdragon 625 and Android's Doze mode, but also a Super AMOLED display that consumes lesser power than IPS panels. The phone marries hardware and software together to achieve the battery life it promises.
Lenovo has also included a hardware button on the left side, that switches directly to the Ultra Power saving mode when needed. In addition, you'll get a 24W Rapid Charger in the box that does indeed charge the phone faster. The P2 charges to about 50% in half an hour and to 22% in 15 minutes. However, this is only possible with the in-box charger, and others will charge it slowly. USB charging will only get you about 3-5% in half an hour.
The in-box charger will get the phone slightly warm, though. We noticed 34 degrees on the body within 15 minutes of charging.
Performance
Good battery life, though, comes by compromising performance these days, and the Lenovo P2 suffers just like any other phone. However, here again, the P2 feels snappier and faster than a Asus Zenfone 3, which lasts on the same Snapdragon 625 SoC.
To be clear, we wouldn't call this phone snappy or supremely fast, but it works for the regular user. While the launch of an app feels fast, load times are actually still higher than ideal. You will see loading screens on Facebook, LinkedIn etc. often, but that's just about the extend of sloth. To really determine whether the Lenovo P2 is slower than a Snapdragon 650-powered phone, you'll need to play games on the phone.
Asphalt 8 takes about X seconds to boot, while in-game frame rates are also below 30fps at times. Gameplay usually begins at 30fps, but can drop quite easily. Once again, if you play games like Subway Surfer and Candy Crush only, you don't need to worry about this.
Overall, the Snapdragon 625 is indeed slower, but Lenovo has been making its UI lighter and the overheads on the processor are lower. All this makes for a reasonable, if not outrightly fast phone. Temperatures are also kept within permissible limits, with 37 degrees celsius on the body after 15 minutes of gameplay. Similarly, 4K recording for 10 minutes will get the phone to about 34 degrees.
Camera
The 13MP camera on the Lenovo P2 is its weakest link. It loses details in most light conditions, and is slightly slow to focus. Moreover, white balance and colour reproduction are often off, especially under low light conditions. The Lenovo P2 keeps low light photos reasonably bright, but it softens images, thereby losing details. Colours under low light are desaturated and distorted.
Lenovo P2 Sample Images
Needless to say, this isn't a phone for camera enthusiasts. Even if you're simply looking to share photos on social media, you can go for much better smartphones at this price.
Display
The 5.5 inch Super AMOLED display is an integral part of the Lenovo P2. The overall brightness is lower than ideal, with 692 Lux on our luminance meter. This affects sunlight visibility, and the phone's auto brightness algorithms are not worth writing home about. You'll find the display too dim when it needs to be bright, while it may sometimes be too bright when you need it to be dim. However, you can reduce the brightness manually to as low as 9 Lux, which makes it well suited for darker conditions.
Colours, however, look decent. They aren't punchy, but they aren't as oversaturated as AMOLED panels are known for. Blacks are indeed deeper than most other smartphones in this range and the touch feels premium.
UI
Lenovo's UI has been getting lighter with each new phone and the P2 continues with its new Pure UI. You get a version of U-Touch from the Lenovo Z2 Plus, along with the Secure Zone mode, in case you want separate user interfaces for difference use cases. Locking apps is also built into the phone.
U-Touch allows you some gestures on the fingerprint sensor, which you may get used to in the long run.
Audio Quality and VR
Audio Quality on the Lenovo P2 is good as far as smartphone audio goes. Lenovo does market this aspect of the phone, and while it isn't as good as Sony Xperia levels, or the HTC 10 and LG V20, it isn't expected to either. However, as far as budget devices go, this is one of the better ones.
The P2 also supports Lenovo's TheaterMax technology, but you'll need a VR headset for the same. It remains gimmicky as ever, but some may still enjoy it. The VR mode is turned on by default, you need only to long press the power button to access it. It's worth noting that VR Mode is turned off if you use the micro-screen feature, that allows some added gestures.
Build and Design
Big-battery smartphone used to be big and heavy, which is another hurdle Lenovo has dealt with. The Lenovo P2 looks pretty much the same as the P1, but it is slimmer and lighter. It's just about 1.5mm slimmer and about 10 grams lighter. That makes it ergonomic as far as carrying it in your pocket is concerned.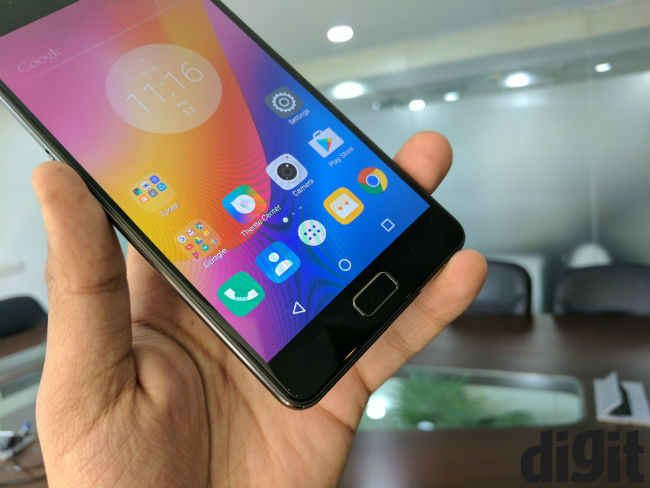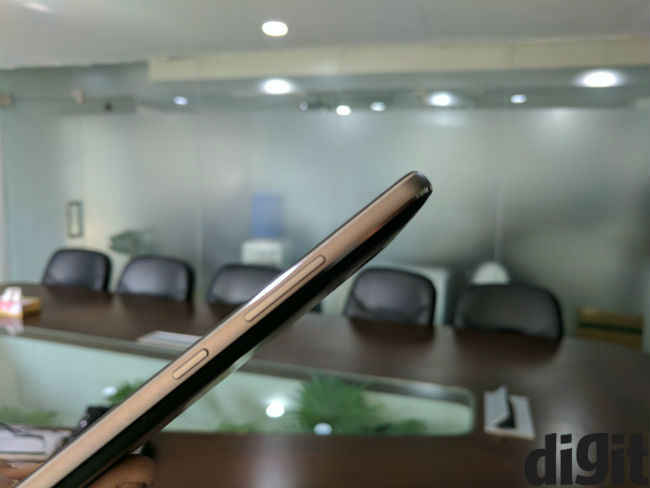 It's quite compact for a 5.5 inch device, but you'll use it with one hand only if you really need to. Unless you have large hands, you will have to shift your grip when reaching for the volume rocker, while the power button lies beneath your thumb quite easily.
Overall, it's a decent design as far as ergonomics are concerned, looks should be more subjective. Lenovo says it's carved out of one piece of metal, but it feels more like two. This is because the top half is raised, in order to aid swiping and so you don't feel the edges on your fingers. You will still feel the somewhat sharp edges of the metal frame, though.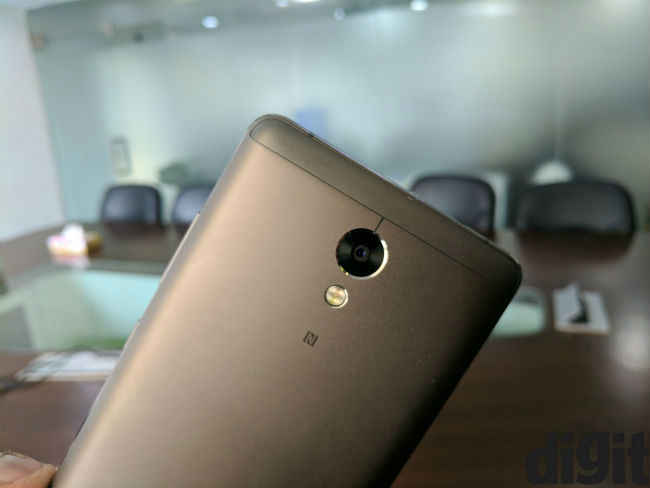 Bottomline
The Lenovo P2 is by far the best phone in terms of battery life today. If you do not want to compromise on battery life, the P2 is the only smartphone that you should go for. However, you will have to compromise on the camera, and slightly even on raw power and speed. For that, you should be looking at a Coolpad Cool 1 and Honor 6X, which are much more balanced smartphones.