InFocus Turbo 5 detailed review
Good battery backup is something I personally look for when buying a phone. I usually commute for long periods and want to keep myself entertained while I travel, a feeling that I think many can empathise with.
While manufacturers try in myriad ways to increase battery life, the most simple and straightforward method is to fit a bigger battery. It's not always a foolproof solution, but it works most of the times. With the Turbo 5, Infocus has taken this route. Plonk in a 5000mAh battery and you've got yourself a long lasting device. However, is the Infocus Turbo 5 all about that battery, or is there more to it? Let's find out.
Build and Design
Infocus has opted to go with a plastic build for the Turbo 5, with faux metal finish. And that's perfectly fine. There is no rule that manufacturers have to make phones with metal bodies. The Meizu M5 that I reviewed a while back is proof that a plastic smartphone can still look and feel pretty good. What peeves me is the build of the phone. The device creaks when you pick it up, suggesting loose panels. Definitely not something you would want on any phone.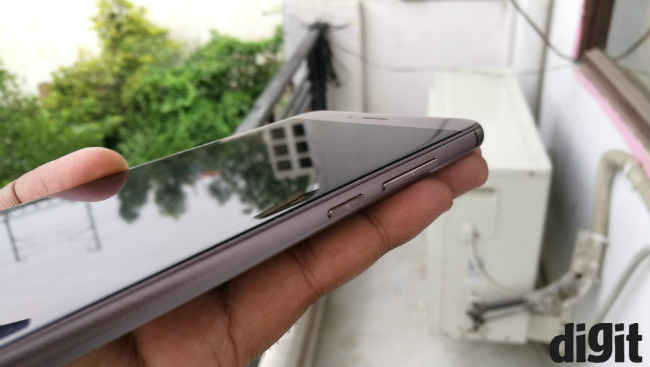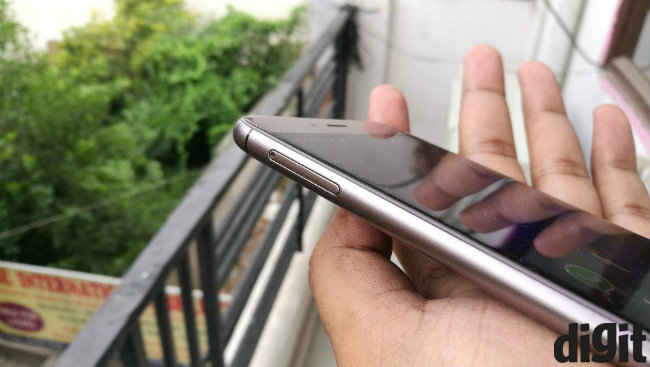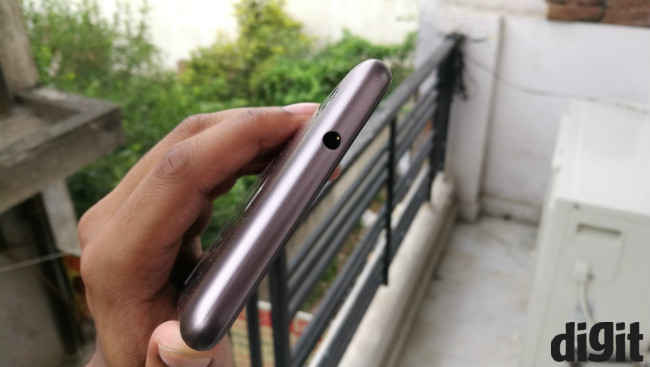 As for the looks, the phone isn't ugly by any means. The inclusion of 2.5D glass looks neat. At the back are the camera and fingerprint sensor, while the speaker grill is located at the bottom of the rear panel. The volume rocker and power buttons are located on the right edge of the device, and the SIM tray is on the left. The top has the 3.5mm headphone jack, while the bottom has the microUSB port and microphone. The phone is comfortable to hold thanks to its rounded corners and manageable screen size of 5.2-inches.
Battery

Let's get down to the main feature of the phone, the battery. The InFocus Turbo 5 sports a large 5000mAh battery, which is bigger than what's found in most other devices in its category, save for the Moto E4 Plus, that also costs a little more.
The InFocus Turbo 5 ran for nearly 16 and a half hours during our synthetic battery tests, which is pretty impressive. My average work day starts at about 9:30 am and ends at at around 11:00pm. With the display brightness at 100%, 20 minutes of gaming, 15 minutes of music streaming and a lot of surfing and social media, I was left with about 40-50 percent battery at the end of my day. This phone tends to last a day easily and with more judicious use, you might even get it to last for two days.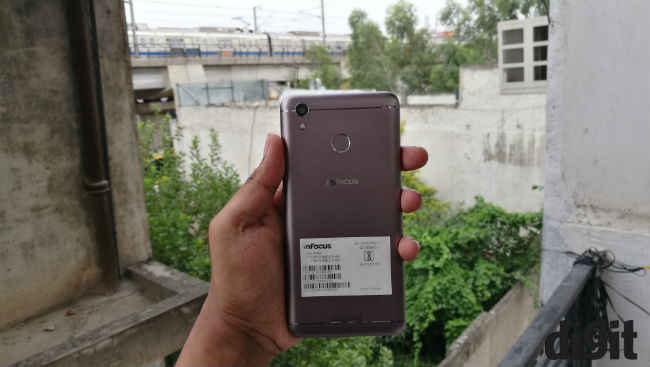 However, there is a flaw here and that is the lack of fast charging. With the battery at just under 20 percent, it took nearly three hours to charge back up to 100 percent. That's is why I usually ended up charging the phone over night.
Another thing to note is that the Turbo 5 supports reverse charging. While there may be situations where this will be handy, I personally don't see a point in it. I feel that it's akin to emptying one bucket to fill up another bucket. But perhaps those carrying two phones at all times will disagree.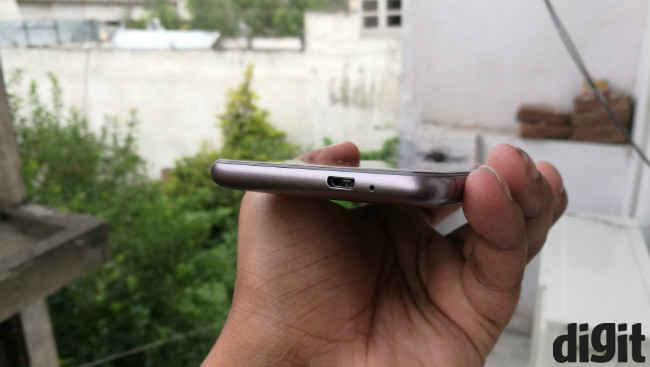 Display and UI
The phone sports a 5.2-inch 720p display. Colours are more towards the cooler end of the spectrum with decent contrast levels. The display has a luminance rating of about 530 Lux and sunlight legibility is pretty decent. The InFocus Turbo 5 can register up to a maximum of five touches at a single time, which is fine for everyday use, but may result in ghost touches while gaming.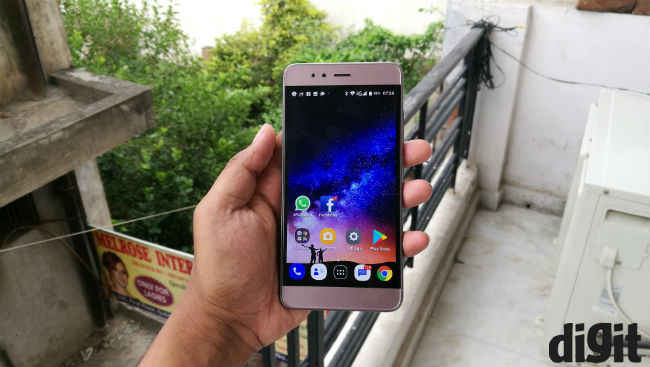 One of the good things about this device is the fact that it comes pre-loaded with Android Nougat, which is something all new devices should come with. This is then layered with Infocus' own custom UI, that retains the app drawer. So far so good. But then the company filled it up with bloatware which cannot be uninstalled. This includes Saavn, Make My Trip, Amazon Shopping and Xploree Keyboard (a keyboard that shows you advertisements).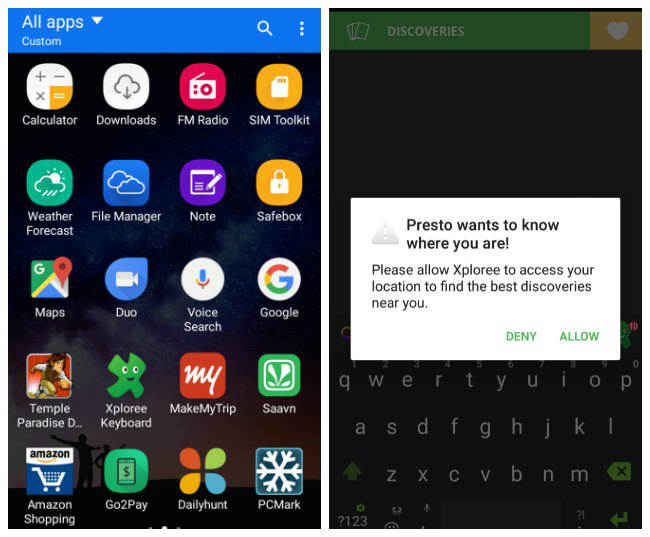 There are also pre-installed games, of which I enjoyed Temple Paradise Dash. The only problem is you get to play it for free thrice, and have to purchase the game after that. You'll have to pay Rs 50 to play more. So, once you've used up the three chances, the app just stays there. I doubt you'll be able to get rid of it even after you pay. I'm sorely tempted to call this a form of ransomware.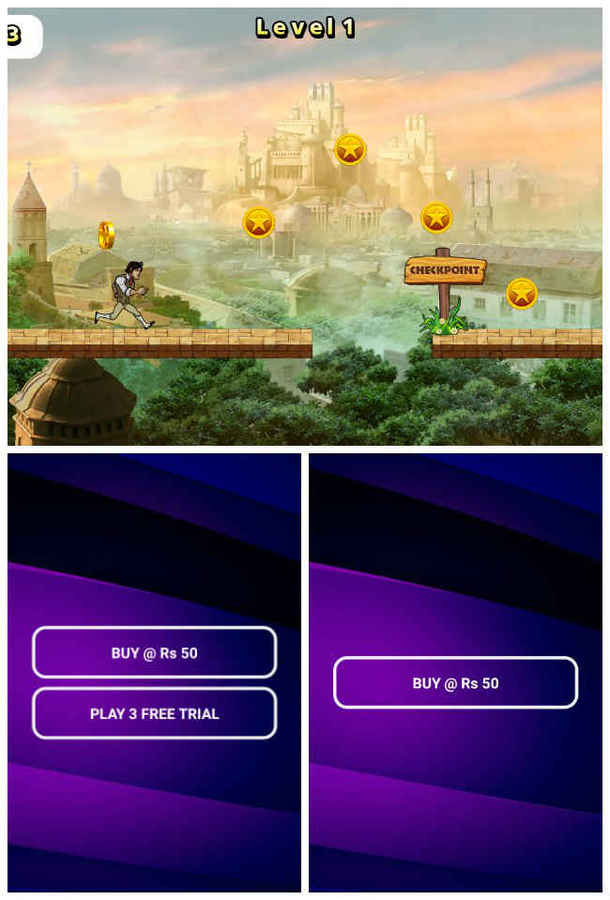 Performance
The InFocus Turbo 5 is powered by a MediaTek MT6735 octa-core SoC, clocked at 1.25GHz. The device is quite slow with noticeable lag, even when typing. Gaming on the device was quite tedious, with Asphalt 8 running at about 10 frames per second. There also seems to be a heating issue with the device. After about 20 minutes of playing Asphalt 8 non-stop in a non air-conditioned room (outside temperature at about 33 degrees), the external temperature of the device went up to about 47 degrees celsius. This is definitely not a good sign as this heat can affect the internals, which in turn would affect the longevity of the device.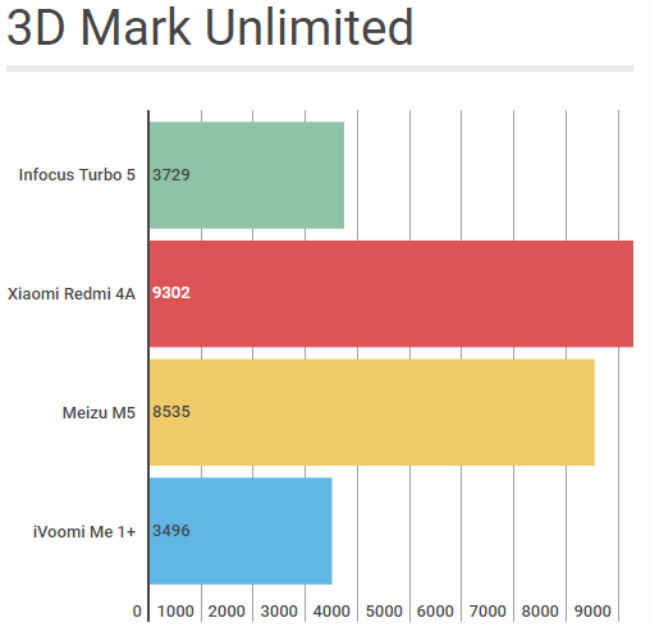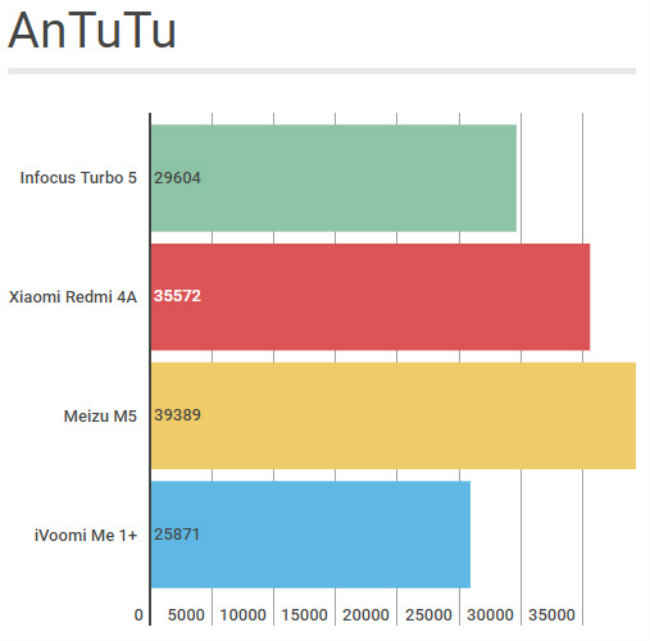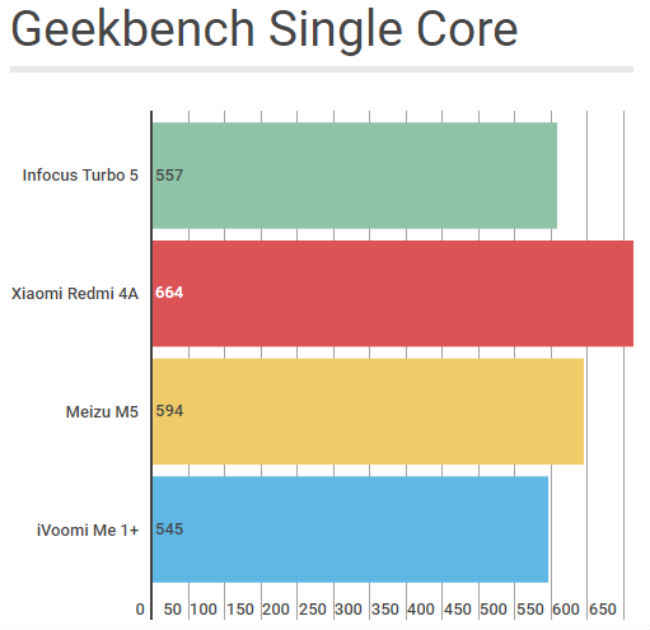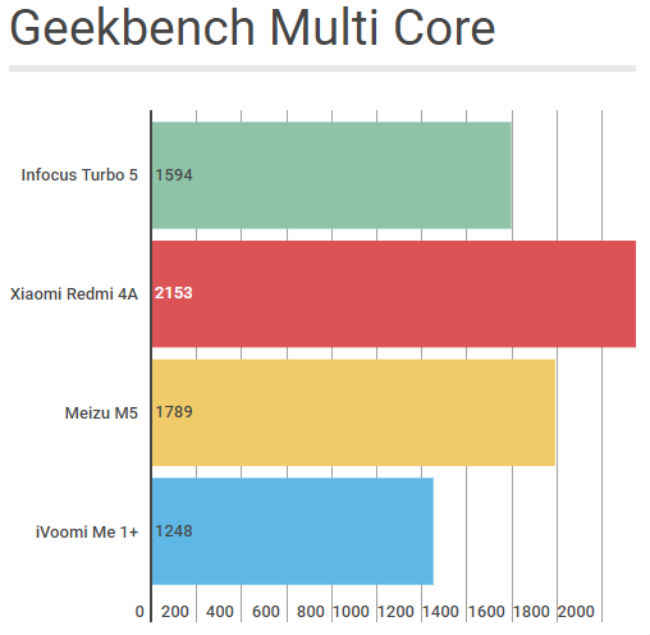 Camera
The phone comes with a 13MP primary camera and a 5MP secondary camera. The images taken by the rear camera have vibrant colours, but are consistently soft. As a result, the images details are low. The problem worsens in low light conditions. The camera also takes too long to focus, which affects the shot-to-shot time.
Note: Images have been resized for the web.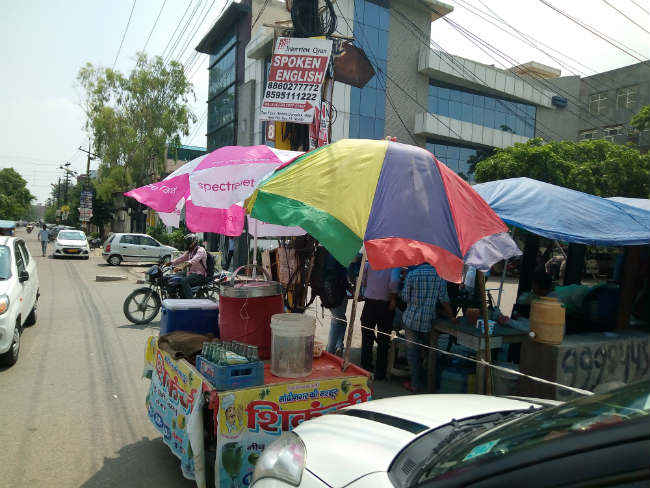 Rear Camera: Bright sunlight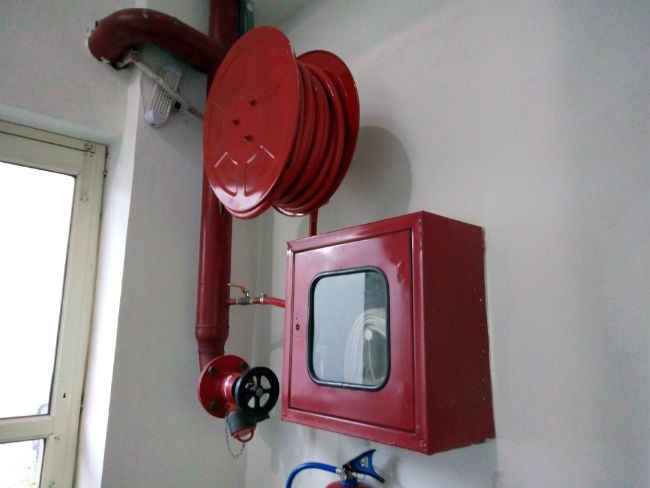 Rear camera: Indoor, natural light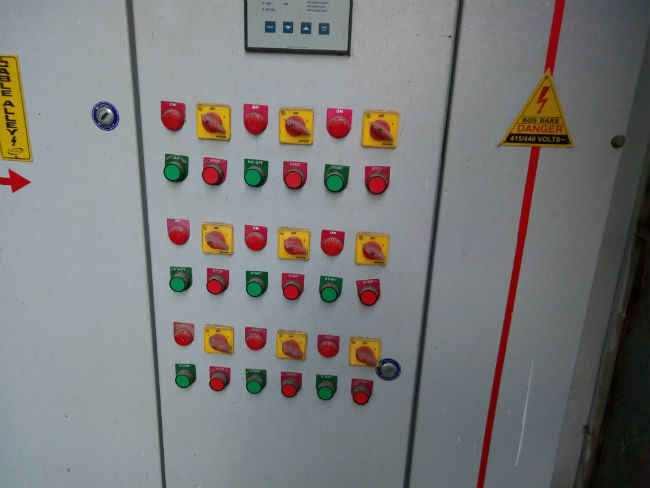 Rear camera: Outdoors, overcast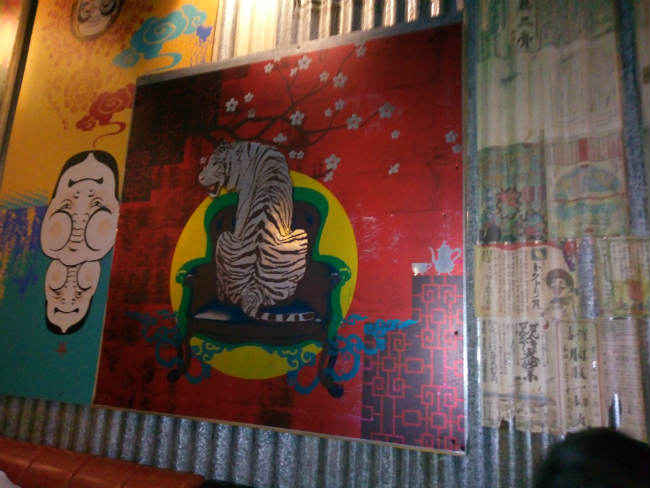 Rear camea: Indoors, mixed light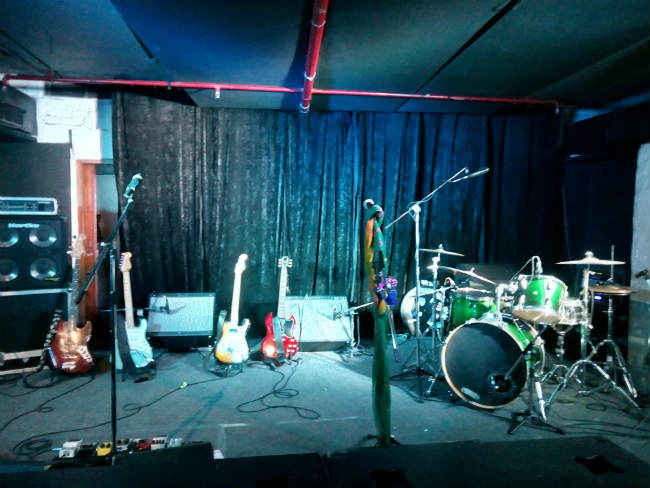 Rear camera: Indoors, low light
Bottomline
The InFocus Turbo 5 delivers impressive battery life and the fact that it comes with Android Nougat is something many other manufacturers should aim for. However, the poor performance of the phone and bloatware filled UI is something I do not like. Add to this the lack of fast charging and questionable build quality and you've got a phone that is hard to recommend.
How it compares to the competition
The most direct competiton the phone will face is with the Xiaomi Redmi 4, which offers a 4100mAh battery. In the PC Mark battery test, the InFocus Turbo 5, which ran for about 16.5 hours, out performed the Xiaomi Redmi 4, which ran for just over 15 hours. However, in terms of performance, the Snapdragon 435 on the Redmi 4 easily out performs the MediaTek MT6735 SoC used by Turbo 5. Further, it also offers a metal body and a better build. In fact, the cheaper Xiaomi Redmi 4A, which sports a Snapdragon 425, also out performs InFocus' phone. Overall, the current segment leader, the Xiaomi Redmi 4 is a better device overall, and is no slouch in terms of battery life either.