Coolpad Cool 1 detailed review
Remember the LeEco Le 2? The budget smartphone that was slightly faster than the Xiaomi Redmi Note 3, had a slightly better camera and just enough battery life to last a day? Well, it's back, but this time with two cameras at the back, a larger battery and a new name, Coolpad Cool 1.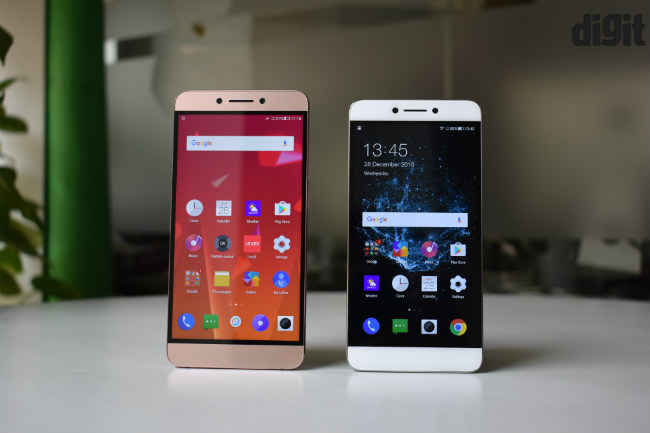 LeEco acquired the largest stake in Coolpad earlier this year, with its CEO became Coolpad's Chairman. The Cool 1 is presumably the biggest impact of that, that we've seen so far. For the most part, the Cool 1 is the Le 2, with a new camera, and perfect to win back the consumer's attention at a time when LeEco has reportedly been in turmoil. It's a big change from Coolpad branded phones that we've seen before, though.
Camera: Good, but not great
The phone uses two Sony IMX258 Exmor RS sensors. Of these, one is the main camera which captures colour photos and the other shoots the same image in monochrome. The camera software then combines the images from both these 13MP sensors to create one image.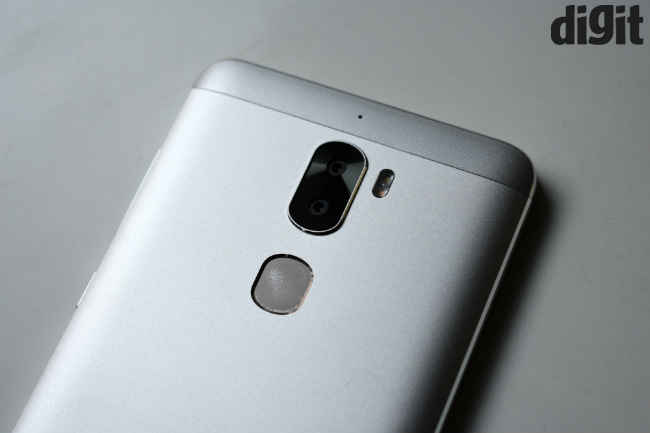 The theory remains the same as the Huawei P9 or Honor 8. The two sensors capture more light, monochrome images capture more details, and together these images are theoretically meant to be better.
On the Cool 1, images turn out to be really good, but don't go expecting the P9's quality. In fact, the Nubia Z11 Mini takes better photos than this one. While details are good, there is some visible noise even in pictures taken during the day.
Colours are a tad warm, which would please many, but the shutter lag and processing time are lower than ideal. The phone takes a little longer than its peers to click pictures and tries to mask the same with fancy animations. Noise levels increase under low light and the software tries to balance it out with softer focus. Images are usable, but you will end up with poor images from time to time.
View post on imgur.com
The dual-camera setup also lets the phone shoot bokeh, which comes really handy while taking portrait shots. Most of the background blur is done via software, though. The background blur can look nice, but don't go expecting pro level bokehs, or in fact, even iPhone level bokehs. Details are often better without the bokeh mode, than with it.
Build and Design: Cut, Copy and Paste
The Coolpad Cool 1 looks exactly like the LeEco Le 2. From the materials used to the chamfered edges, everything is reminiscent of the Le 2. Needless to say, if you liked the Le 2, there's no questioning this design either. Even with its 5.5-inch display and a slighter thicker profile, the Coolpad Cool 1 is as comfortable to hold as the Le 2. The slightly chamfered edges help with the ergonomics of the device and don't dig into to your palms, after prolonged use.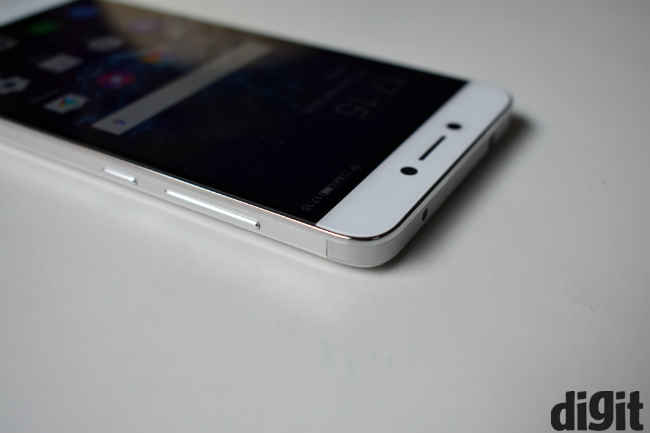 However, unlike the Le 2, the Cool 1 does feature a headphone jack in addition to the USB Type-C port. There are two speaker grilles at the bottom of the phone, out of which only one houses the speaker. Simply put, it's a mono speaker.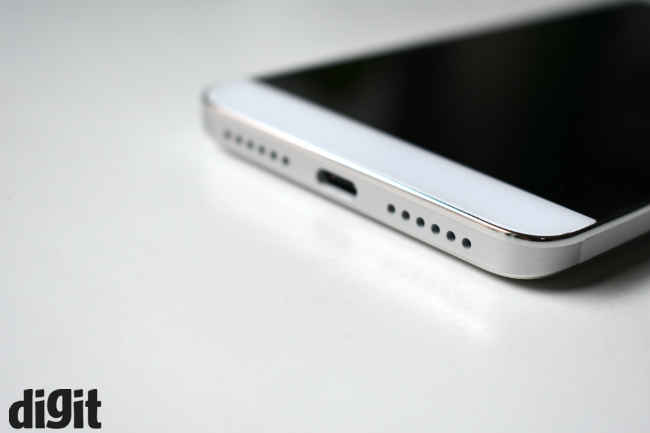 Overall, it's a well built smartphone, even if it looks the same as most budget devices today.
Display and UI: Same as the Le 2
If you have used a LeEco Le 2 or read our review of the device, then you can skip this section as there is nothing new or noteworthy to talk about.
The Cool 1 has 1920 x 1080p display. It has four different display modes: LeEco, Vivid, Natural and Soft, and is set in LeEco mode out of the box. The colour saturation is quite good and icons and text look sharp. That, combined with reasonably deep blacks, bright whites and overall neutral hue, makes this is a really good display to watch video content on.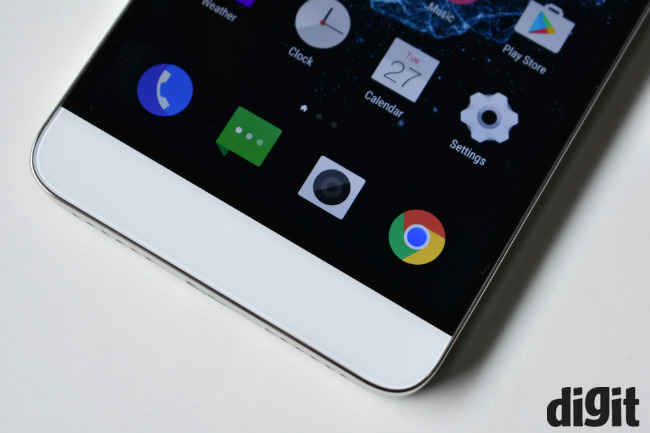 The overall touch response is fluid, but the Cool 1 is prone to fingerprints. The downside is its brightness, which at 486 lux is much less than competing phones. This combined with the reflective display means that it is not easily visible under direct sunlight.
On the UI front, there is a huge difference between the UI of previous Coolpad devices and the Cool 1 and we believe it is for the better. Where CoolUI was boring, with those rounded icons, LeEco's EUI is better. It feels much more refined.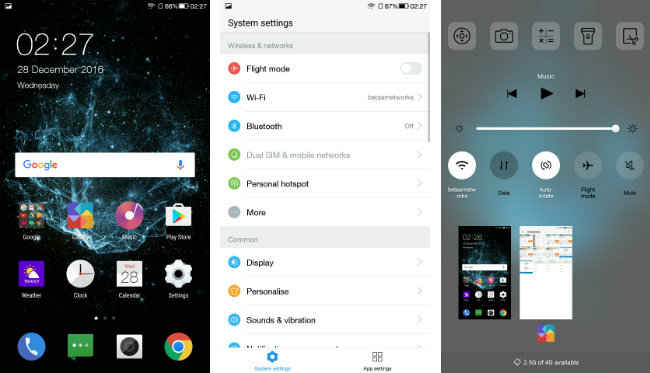 EUI also does not feature a drop down quick toggle, instead you need to press the multitasking button for a combined recents menu and toggles. It gets the job done, but will take some time getting used to. A noticeable departure is in the fact that none of LeEco's apps (LeVidi, LeLive etc) are present on this phone. So, the company doesn't seem to be extending its content plans to Coolpad phones, at least for now.
However, LeEco's content plans are available in China to anyone, and we expect that in India eventually.
Performance: Still the best in under 15K
The Qualcomm Snapdragon 652 just glides over daily tasks such as browsing, video streaming, social networking, WhatsApp, etc. Further, there an extra gig of RAM on this one, which is always welcome. There's no noticeable difference, though. The phone handles gaming with equal ease and ran all the games, including Asphalt 8, Marvels: Contest of Champions and Galaxy Wars. It is not as smooth as or snappy as the Lenovo Z2 Plus, but there's very little to complain about.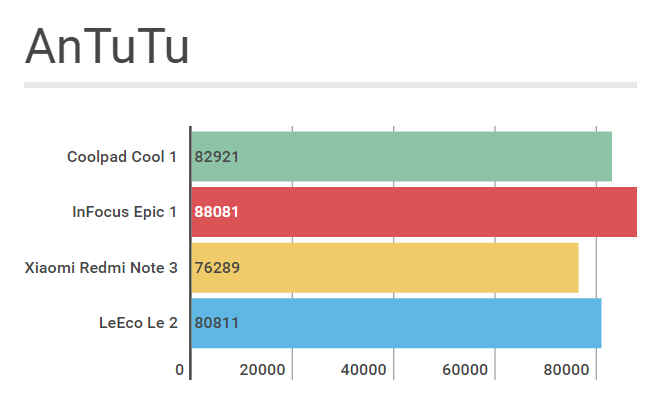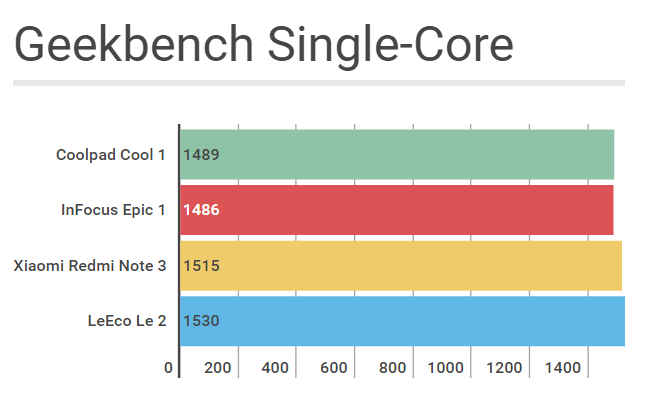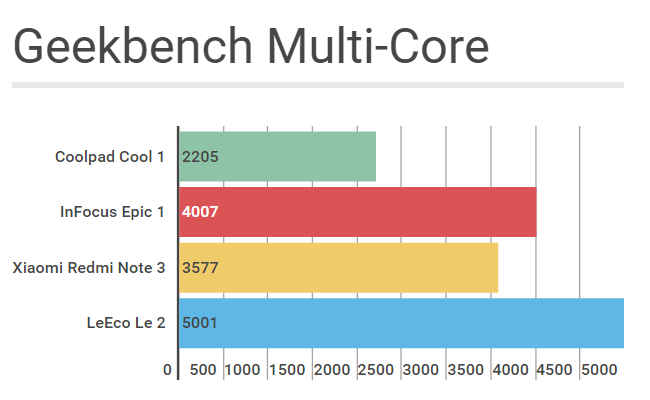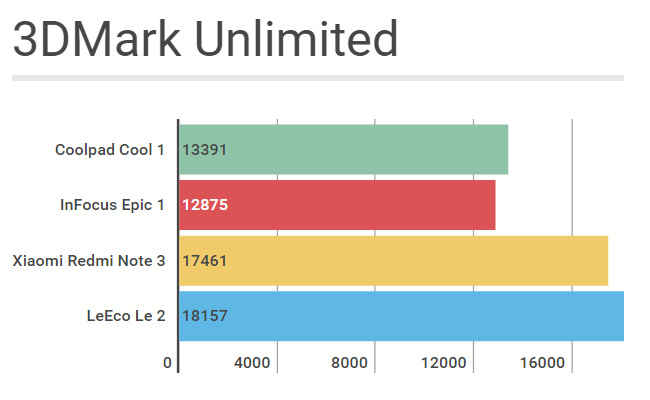 It is also efficient in terms of the heat generated. The Cool 1 reached 37 degrees on gaming for 10 minutes, while 10 minutes of 4K video recording returned temperatures of 39 degree celsius. That's quite acceptable, but not ideal. Don't be surprised if it tends to heat up a little during the summers.
Battery: Better than last time
You also get a larger battery this time. Powering the device is a 4060mAh battery and the battery life is much better. I left home with 100% battery each morning, and returned at around 10.30pm, with about 30% battery left. That's a solid 12 hours worth of battery life, and should satisfy most users.
In fact, the phone runs for 6 hours and 22 minutes on the PCMark battery test, which is better than most budget phones. In its price range, the Coolpad Cool 1 is beaten only by the Xiaomi Redmi Note 3, in terms of battery life.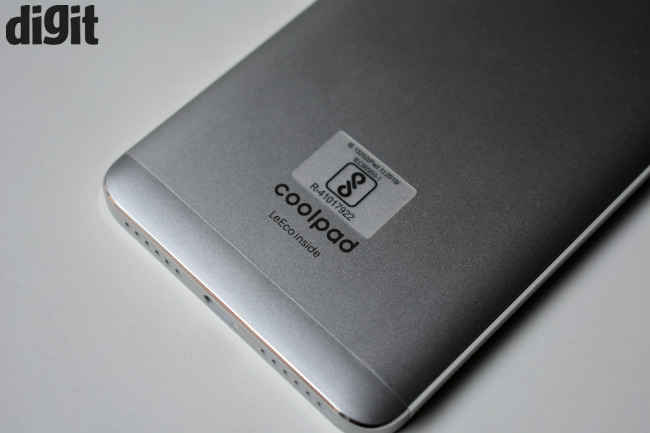 Bottomline
Good metal build, delightful display, best in class performance, commendable battery life and camera, the Coolpad Cool 1 checks all the important features. It is a complete package, and one that can be easily recommended. It has a better camera than the Le 2, making it an even better smartphone. At Rs. 13,999, it's among the best smartphones to buy in the sub-15k budget right now.