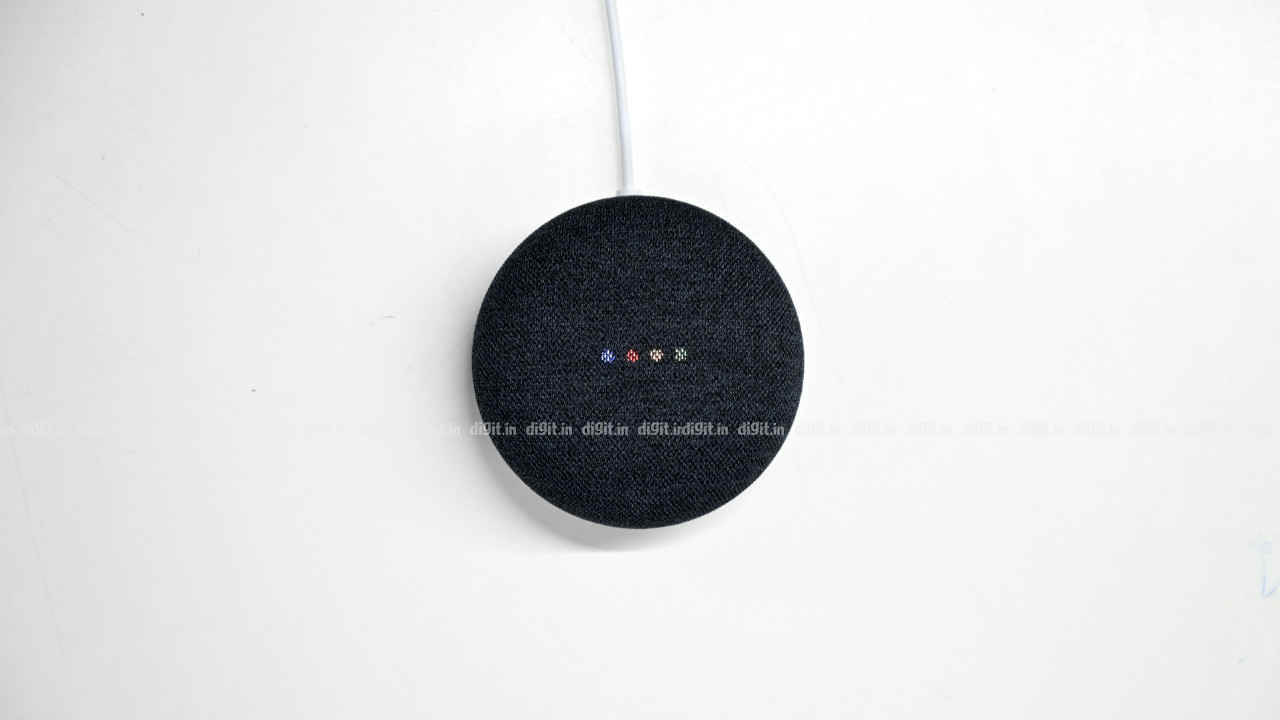 VERDICT:
The Google Nest Mini is a marked improvement over the Google Home Mini in terms of sound quality and overall usability but still falls behind the Amazon Echo Dot in terms of features and value for money.
Google might've delayed the launch of the Nest Hub smart display in India but it's not taking a chance with its newest smart speaker, the Nest Mini. The search engine giant launched the Nest Mini in India a little over a month after its global announcement (along with the Pixel 4 smartphone). That is undoubtedly fast, considering how relaxed Google was about its smart speaker launches in the past. The Google Nest Mini, of course, is a successor to the Google Home Mini and a direct competitor to the third-generation Amazon Echo Dot.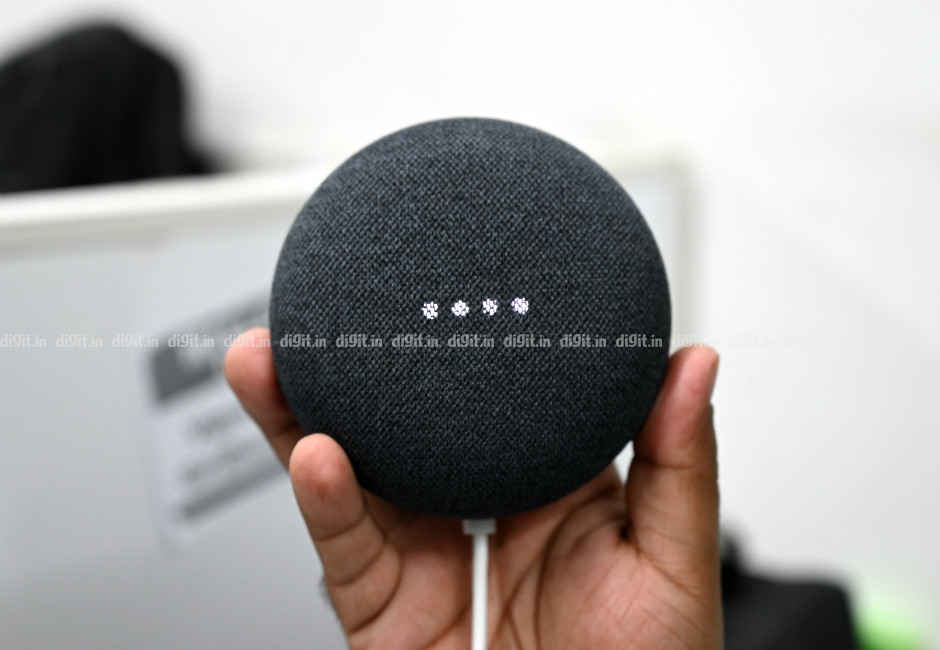 In case you're wondering why the Nest moniker has crept into every Google smart speaker of late, it's because Google acquired American home automation company Nest Labs in early 2014 and then decided to merge its products with its own Home series sometime last year. It's why the Home Hub was renamed as Nest Hub in May this year before coming to India. We can expect all future smart speakers and smart displays from Google to bear the Nest badge. With that tiny history lesson out of the way, let's get cracking with the Google Nest Mini.
Design and Build
Yes, the Google Nest Mini is admittedly very similar to the Home Mini in appearance but that's not necessarily a bad thing, because the Home Mini was cute and compact to begin with. The new one even comes in the same colour options as before: Chalk and Charcoal. There are a few changes in the new model though, but they're mostly either subtle or under the bonnet. To start with, the Nest Mini gets a wall mount on the back. That means you don't necessarily need counter space for your new speaker if you've got an unoccupied hook or nail on the wall.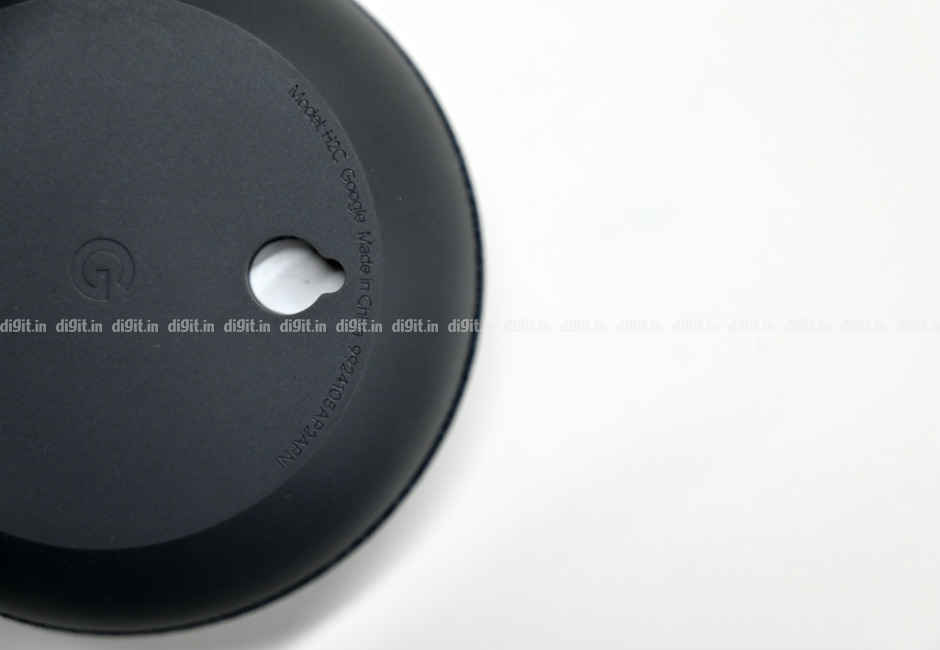 The other subtle difference is in the device's materials and packaging. Google says that the fabric that's wrapped around the speaker is custom-made from 100 per cent recycled plastic bottles. "A single half-liter plastic bottle makes enough fabric to cover two Nest Minis," says Google, in its detailed brochure. Even the enclosure is made from at least 35 per cent post-consumer recycled plastic. So if you're concerned about how your electronic purchases affect the environment, then the Nest Mini should go a long way in making you feel good about your decision.
The Google Nest Mini sports a friendly donut shape that's ideal for tables and walls alike. There's a single white cable inside the box, which keeps the device tethered to a wall socket. On the device, there are three haptic buttons (one on top for action, two on the sides for volume control) and a tiny sliding switch on the side that turns the microphone off. All three haptic buttons, including volume up and volume down now get an individual LED light for easy interaction.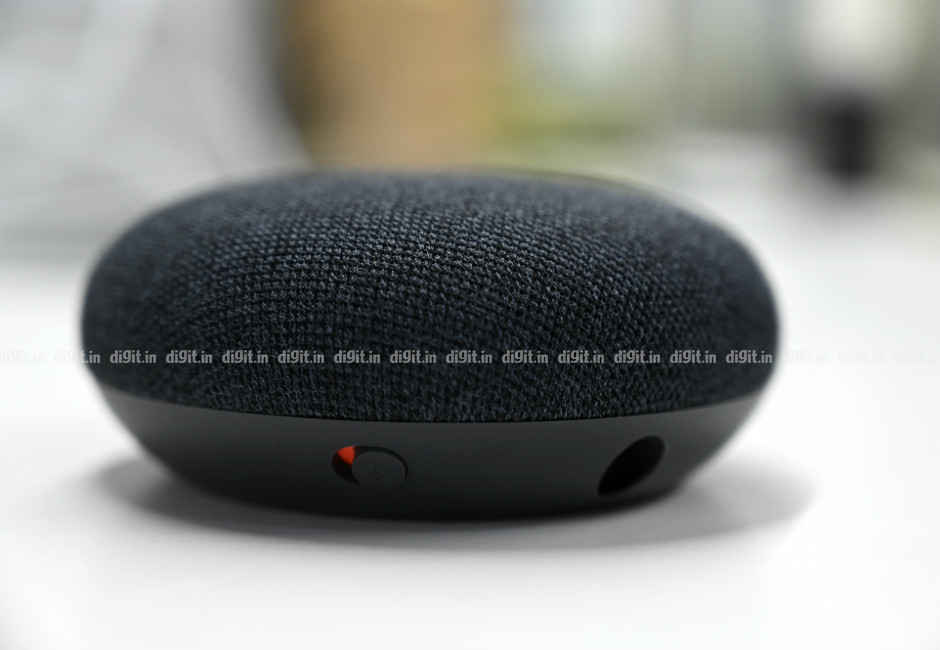 Sadly, there's no 3.5mm jack included for audio output in the Nest Mini. This, in my opinion, is a serious blunder that Google is continuing to repeat on all its new smart speakers. Amazon, on the other hand, has outfitted all its mainstream Echo devices (even the newly launched Echo Flex) with a 3.5mm audio jack, thereby giving the user a chance to hook their device up to a more powerful set of external speakers while retaining 'smart' functionality.
Powered by Google's proprietary virtual assistant Google Assistant like its brethren, the Nest Mini is programmed to respond to 'OK Google' and 'Hey Google' calls made by you, the user. Unlike in Amazon's Echo ecosystem, this wake word can't be changed. While the Echo Dot comes with a multi-colour light ring that can be seen from many different angles, the Nest Mini comes with four tiny white LED lights on top. This sort of lighting setup makes it hard to tell if Google has heard you when the device is placed at a height. Luckily, there's an option to enable audio feedback for Google's listening sessions.
Setup
Setting the Google Nest Mini up is as easy as setting the Amazon Echo Dot up but no easier. As soon as you plug the speaker in, you'll have to download and launch the Google Home app on your Android or iOS smartphone/tablet. The app then tells you how to go about connecting the Nest Mini to a Wi-Fi network. The entire setup process lasts about ten or fifteen minutes because there are plenty of questions for you to answer along the way. In the last step, you can either go with the usual Google Assistant female voice, or choose a new male voice that was introduced with the Nest Mini. In my opinion, the new male voice could either quickly get under your skin or grow on you gradually.
On the review unit, I had a tough time getting my nearby smart appliances to work using Google Assistant. Even though the Home app reported that Google had made a successful connection with my Mi account, the speaker could not control my Xiaomi Mi Air Purifier 2S. What's more, changing Wi-Fi networks was a bigger pain than I had anticipated. Because the device has to be set up afresh with every network change, it will take you in excess of fifteen minutes to get it up and running if you decide to move it to another location. In other words, you can't exactly expect portability from the Nest Mini.
Features and User Interface
The Google Nest Mini may be a spitting image of its predecessor but Google assures us that it comes with new internals. At the heart of the device, there's a dedicated machine learning chip with one TeraOPS of processing power, which Google claims results in faster response time. In my experience, the review unit did feel faster than the Home Mini but only marginally. I was nonetheless able to use the speaker effectively to get answers about the weather, local businesses, recent news, general knowledge about seven times out of ten. The other three times, Google either failed to catch my voice or did not know the answer.
During my time with the review unit, I was able to play most songs with English titles without much trouble. For example, saying, 'OK Google, play Snoop Dogg's Drop It Like It's Hot' would work as intended. However, titles of songs in other regional and foreign languages often went misunderstood. For example, saying, 'OK Google, play Golpe de Estado by Daddy Yankee' would often result in the speaker playing Despacito, a different song by the same requested artist. In addition, I was able to make the speaker play sleep sounds, wake me up in the morning, and run pre-programmed routines.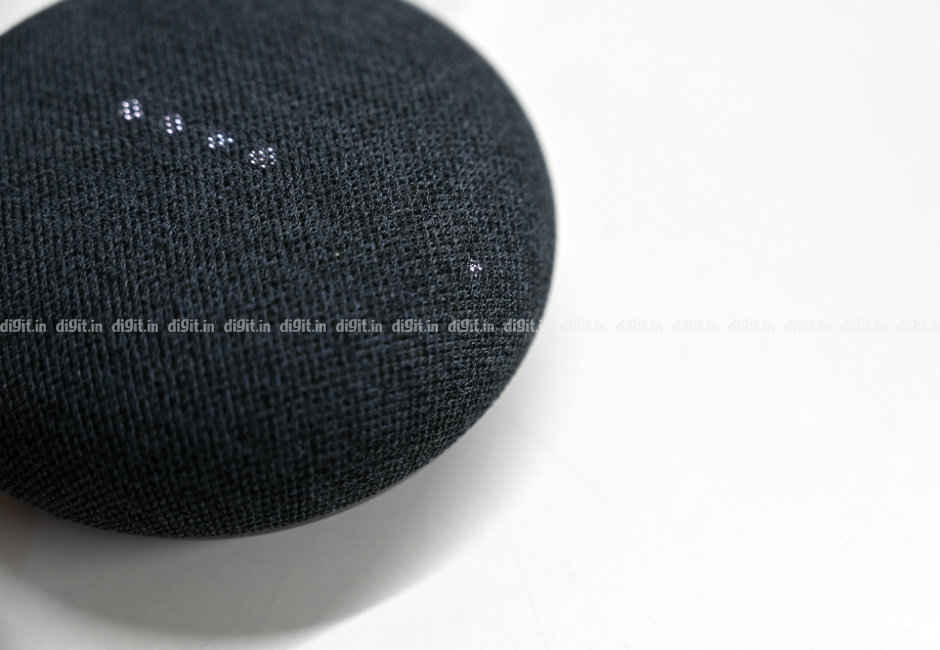 The Google Nest Mini comes with Google's proprietary Ultrasound sensing feature to turn on the volume control lights automatically when the user's hands approach it. In other words, the device emits inaudible ultrasonic pulses and listens for them to determine the position of your hands within a distance of four feet. This is supposed to help the user find the volume controls easily when the device is playing music. In my experience, this feature worked or helped me locate the haptic volume buttons about two times out of five. It's a feature I imagine is more useful on a Nest device with a display.
Google's Nest ecosystem comes with native support for music sources such as Spotify, YouTube Music, TuneIn, Gaana (ad-free playback), and Jio Saavn. Sadly, it misses Apple Music, a source Amazon recently incorporated in its Echo ecosystem. Additionally, you can set up Netflix on the Nest Mini and ask it to cast a show or film of your choice on a nearby Chromecast-enabled display.
Audio Quality
This is one department in which we see a significant improvement over the previous model. Google has improved the sound quality on the new Nest Mini significantly. According to Google, the device now comes with a new custom speaker driver combined with Google's proprietary tuning software, which results in 2x stronger bass response. This, I found to be true on the test unit without a trace of doubt. The Nest Mini delivered clear, distinct lows, highs, and mids when the music volume was maintained between 50 and 70 per cent. Turning the volume up to max invariably resulted in noticeable distortion but that's an understandable limitation, given the size of the driver inside. Still, Google could have thrown in a 3.5mm jack for optional audio output.
Bottom Line
The Google Nest Mini is no doubt leagues ahead of its predecessor, the 2017-launched Google Home Mini, in terms of sound quality, wake word response, and overall usability. But the little wall-mountable Google device still falls short of features when compared to the Amazon Echo Dot. The third-gen Echo Dot can do practically everything the Nest Mini can while doing less damage to the buyer's wallet. What's more, the Echo Dot comes with support for audio output. At a rather steep price of Rs 4,499, the Google Nest Mini delivers very little value for money but works well for hardcore Google fans who can't get through their day without a tiny, physical desktop version of Google Assistant. For everyone else, the Amazon Echo Dot is a better choice.
Reviewer's Notes
The Nest Mini's Ultrasound sensing feature for the automatic volume control lights seldom works or proves to be of any help when there's music playing
It's hard to move the Nest Mini around when it's powered on because you'll invariably press a button on its body