It's been a hot minute since Sennheiser launched a pair of noise-cancelling over-ear headphones in its flagship Momentum Wireless lineup. We last reviewed the Sennheiser Momentum 3 Wireless (review) in 2019, and now, three years later, we've got its successor in the Indian market – the Sennheiser Momentum 4 Wireless. If you take a peek at our Momentum 3 Wireless review, it will become apparent that we weren't impressed with those headphones. Since it has been three years since its launch, we assume Sennheiser went back to the drawing board for the Momentum 4 Wireless – and during our testing, we found that the company ironed out most of the issues we faced with these headphones' predecessors last time around. Equipped with 42 mm drivers, improved Active Noise Cancellation, high-quality audio codec support, and much more, the Sennheiser Momentum 4 Wireless looks like a solid piece of audio tech. However, is it worth its hefty ₹34,990 price tag even for those who are willing to spend that kind of money on headphones? Let's find out.
Sennheiser Momentum 4 Wireless Review: Build, design, and comfort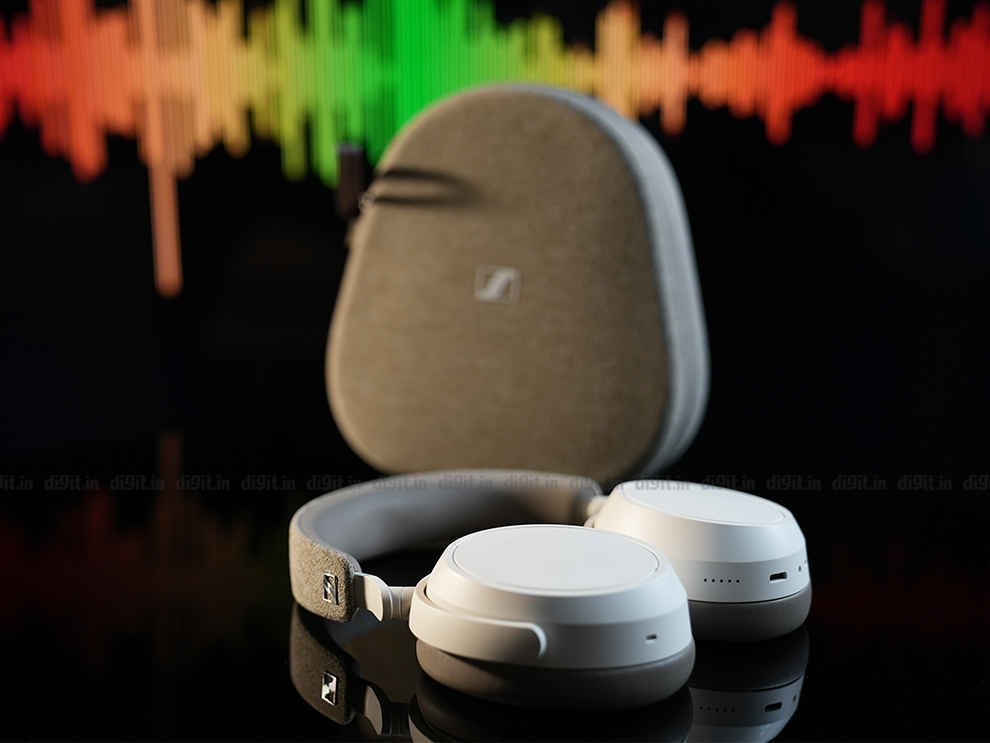 The Sennheiser Momentum 4 Wireless has gone through a radical design overhaul. Demure to a fault, Sennheiser has gone down the minimalist route with these abandoning the metal headband and large branding present on its predecessor. However, we believe this design iteration looks classier than ever before, especially in the White colourway we got for review.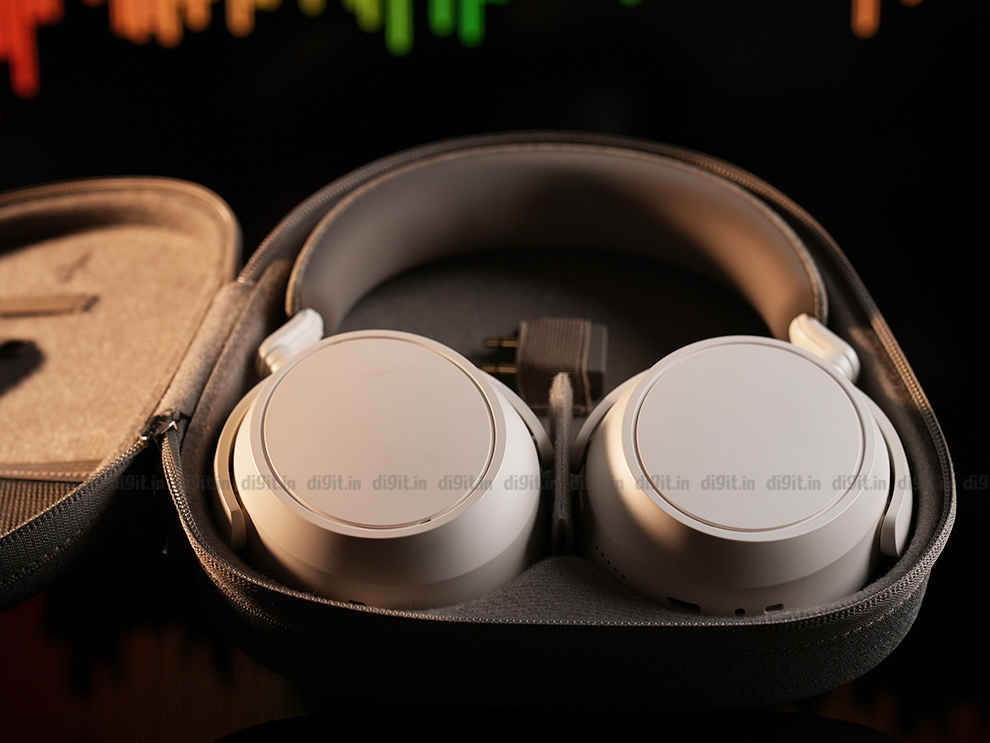 Let's come back to the design later. The packaging houses a sturdy plastic carrying case clad in fabric, a USB Type-C charging case, a 2.5 mm to 3.5 mm audio cable, and an airplane adapter. The cables can be neatly tucked into a mesh pocket inside the carrying case. The case looks classy and is robust enough to allow the headphones to survive multiple tumbles.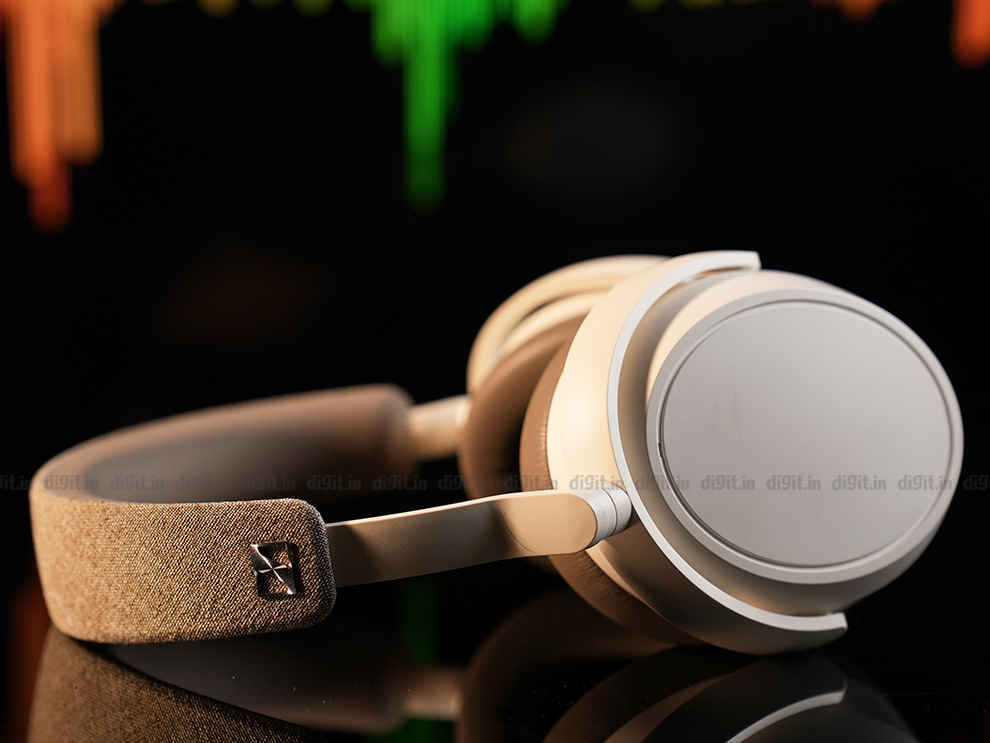 Coming back to the headphones themselves, some of the only design flourishes are present on the headband – these include the fabric-covered headband and the subtle 'S' Sennheiser logo. The memory foam padding with leatherette covering is extremely comfortable over long periods of usage. The headband has some soft padding underneath as well and distributes the pressure across your crown evenly enough. The clamping is good, but not too strong – which also further aids comfort.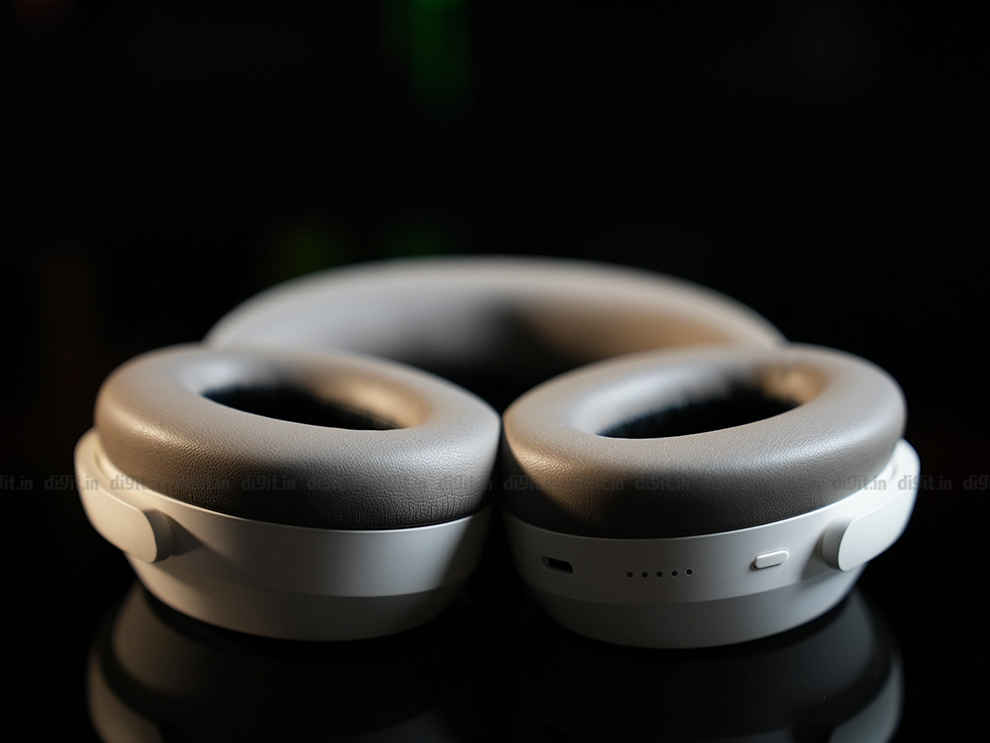 The ear cups swivel to sit flat in the case or around your neck, but they don't fold. So, these cans are definitely not as portable as their predecessors which could be folded for easier storage. The headphones weigh a mere 293 g, which is a good 10 g lighter than the predecessor despite having improved battery capacity.
The touch controls are present on the right ear cup and are extremely intuitive. They're simple to remember; single tap for pause/play, swipe up/down for volume, swipe forward/back to switch tracks, and a double tap to switch ANC modes. You can also control calls with these controls. Additionally, you can pinch in or out (like you would do on your phone screen to zoom into photos) to adjust ANC and Transparency levels.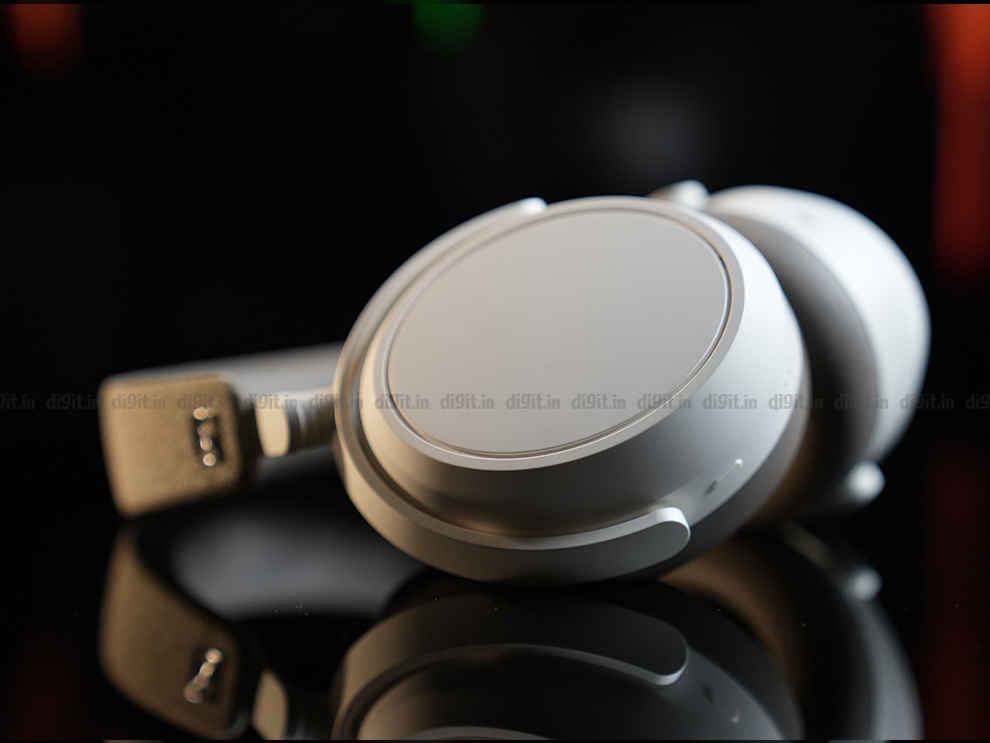 There's one physical button on the bottom of the right cup for power and pairing. This sits alongside the charging port and the LED battery indicators. Sadly, the app doesn't allow users to customise controls but given how intuitive they are, we didn't miss this functionality.
Sennheiser Momentum 4 Wireless Review: Features
Speaking of the accompanying app, the Sennheiser Smart Control app gives users access to a fair number of features and customisation options. As mentioned before, there's no customisable controls option but the app does come with a custom three-band EQ. You can tweak the sound of these headphones as per your taste, although we would have preferred a 5-band EQ as many competitors offer. There are also some EQ presets such as Bass Boost and Podcast.
Sennheiser has also added a couple of new features with the new-generation Momentum headphones including Adaptive Noise Cancellation and Transparency Mode, Sound Check, and Sound Zones. Adaptive ANC basically tunes the ANC levels depending on your surroundings. Sound Check creates EQ presets depending on the genres of music you listen to and Sound Zones applies your preferred sound and ANC levels depending on the zone you're entering. For example, bass boost EQ and ANC for the gym or a custom EQ and Transparency Mode for running. Sound Check and Sound Zones need you to register though, meaning you'll need to provide the app with some of your data.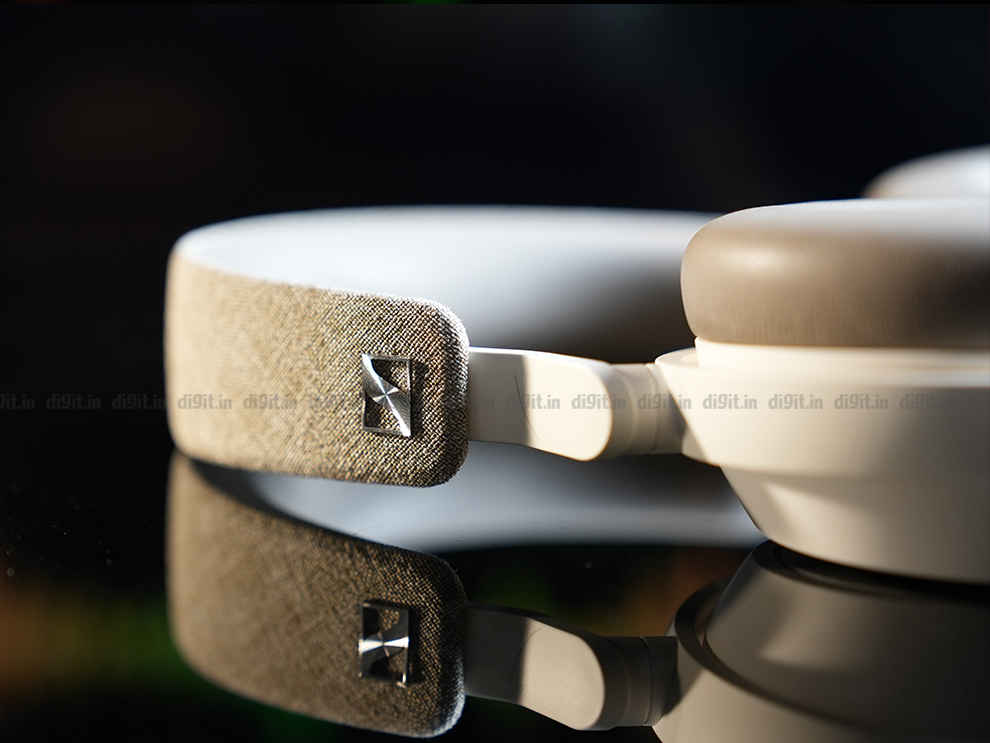 You can also toggle ANC and Transparency mode levels, activate Sidetone for phone calls (to listen to your own voice during calls), toggle Smart Pause and much more. Smart Pause worked exceedingly well and is very convenient for when you want to have a quick conversation without muting or pausing your music.
The accompanying app aside, the Sennheiser Momentum 4 Wireless comes with a couple of other useful features such as multipoint connectivity (to connect to two devices simultaneously), Voice Assistant access, and Automatic Power Off. However, it is missing an IP rating, which would have given users extra peace of mind. Add to that a whopping 60 hours of battery life and fast charging support, and you've got yourself a feature-rich pair of cans.
Sennheiser Momentum 4 Wireless Review: Performance
Packed with 42 mm dynamic drivers that deliver a frequency range of 6 Hz to 22kHz, the Sennheiser Momentum 4 Wireless sound absolutely exquisite. The headphones support Bluetooth v5.2 and a variety of audio codecs including SBC, AAC, aptX, and aptX adaptive. Unlike the Sennheiser Momentum 3 Wireless which disappointed us with its uncannily bloated bass response, the Momentum 4 Wireless comes with a balanced sound profile laden with intricacies and detail.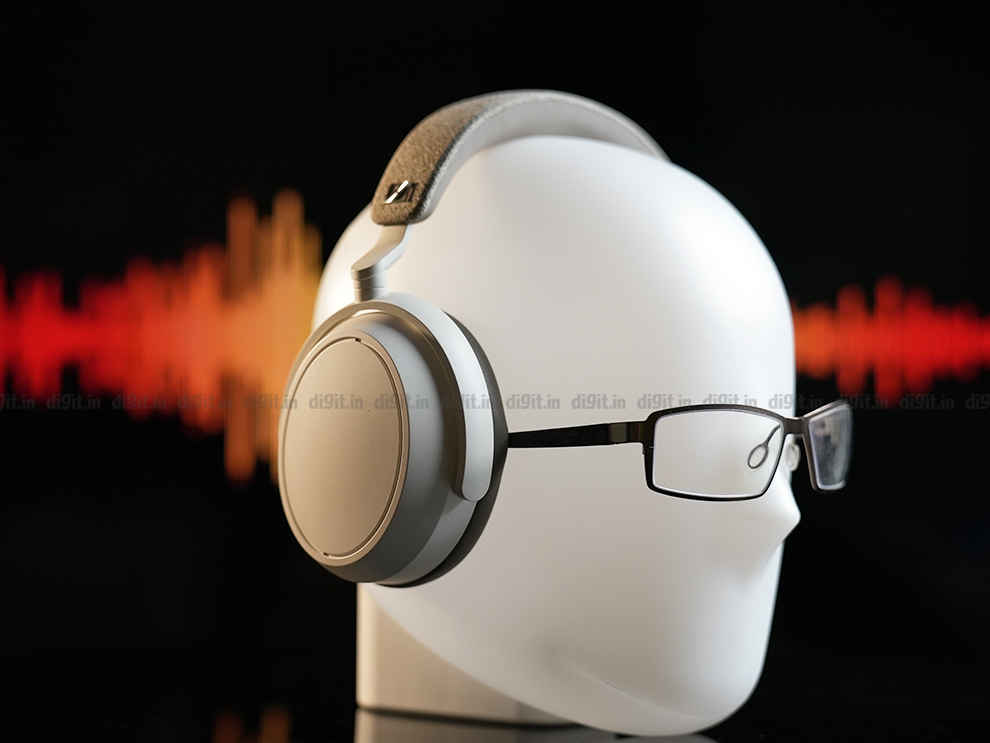 The sound profile is very close to neutral with only a very slight emphasis on the bass response. However, this makes tracks sound quite full-bodied and dynamic. In songs such as The Other Side of Paradise by Glass Animals, the bass drums have a nice kick to them without being overpowering. The bass response is fast-attacking as well, which is fantastic. The vocals are exquisitely produced with good timbre. Lead instruments shine in the mix and sound extremely detailed.
The highs are sparkly without a hint of being tinny, something that Sennheiser has always excelled at doing. The imaging is par excellence and the soundstage is decently wide for a pair of closed-back headphones. In tracks such as Hotel California, you can accurately pinpoint the location of instruments and vocals in the stage which makes the listening experience extremely immersive. No matter what genre you throw at these headphones, we are pleasantly surprised by how detailed, expansive, and crisp the sonic performance is.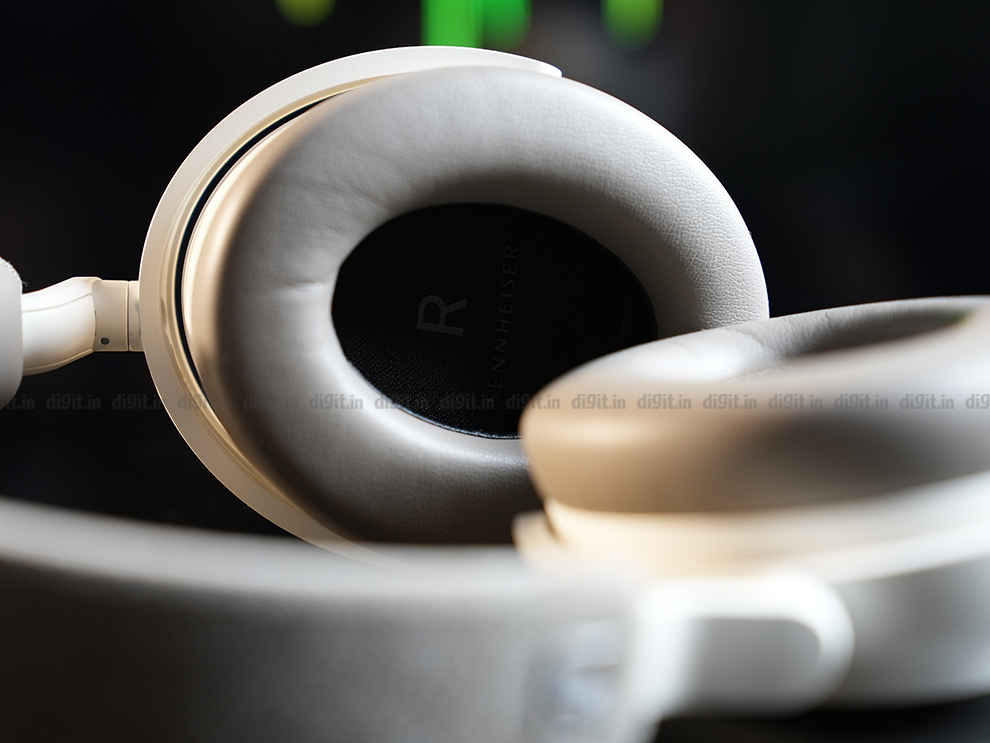 Moving on to Active Noise Cancellation, the Momentum 4 Wireless doesn't outperform the Sony WH-1000XM5 (review) but it is still capable enough of cancelling most low-frequency, constant sounds. However, it isn't as proficient as the Sonys in cancelling human voices or high-frequency sounds such as a ceiling fan. The Transparency Mode is decent; it sounds quite natural, but it could be a touch stronger.
The microphone quality is great as well and the MEMS microphones do a good job of picking up voices and delivering them in a clear manner during calls. It also mitigates background noise in calls, making it a good option for outdoor calls. Connectivity is fantastic as well – we faced no lag or stutters in our two-week testing period.
Sennheiser Momentum 4 Wireless Review: Battery life
The battery life was a huge gripe we had with the Momentum 3 Wireless; thankfully that is not a problem with the Momentum 4 Wireless in the slightest. In fact, we can go as far as saying that the Sennheiser Momentum 4 Wireless has the absolute best battery life we've tested on a pair of noise-cancelling wireless headphones to date. It comes with a whopping 60 hours of rated playtime with ANC turned on, which is ridiculously good.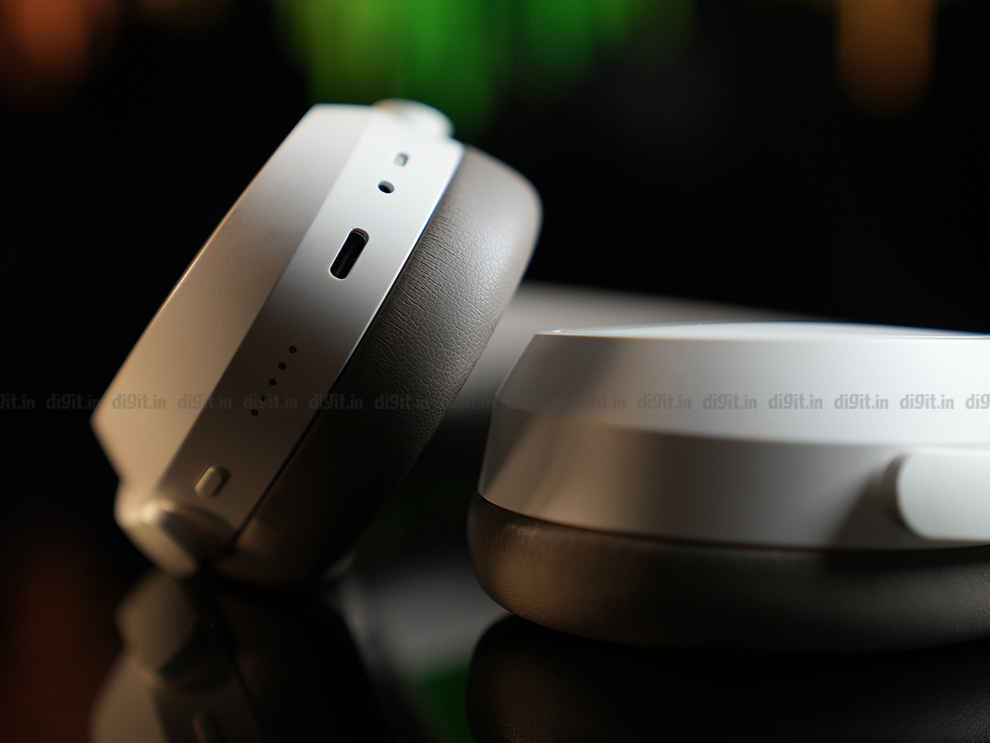 In our tests, we recorded 53 hours of continuous playtime with not just ANC turned on, but with aptX codec active and at 60 per cent volume. Truly outstanding. The headphones also come with fast charging support, so a quick 5-minute charge will provide a good 4 hours' worth of listening time.
Sennheiser Momentum 4 Wireless Review: Verdict
The Sennheiser Momentum 4 Wireless gets the basics spot on – you get exquisite, balanced sound and ludicrous battery life that puts the competition to shame. Couple that with good ANC performance, a classy design, fast charging, and app support, and you've got yourselves a darn good pair of headphones worthy of being called a flagship in 2022. However, there are a few areas where the Sennheiser Momentum 4 Wireless still lags behind the competition. For example, the ANC, while good, is nowhere close to being the best in the business; overshadowed by competing products from Sony, Bose, and Apple. Additionally, it skips out on an IP rating, which could be a cause for concern for some users. Nevertheless, the Sennheiser Momentum 4 Wireless' merits far overweight its fails – so we would feel comfortable recommending these headphones to just about anyone, especially those whose first and foremost priority is balanced sound quality.