VERDICT:
At Rs. 3,399, the Chromecast 2 is a good buy, as long as you're streaming a lot of content from your smartphone. The performance is better than its predecessor, and it can turn your dumb old TV into a smarter one. You may not want to go back to watching traditional TV once you've used this.
Google launched the first generation Chromecast back in 2013, and while it was a great device. You could mirror your Android smartphone screen to the TV, "cast" content onto your the screen, and add some 'smart' capabilities to a 'dumb' TV. But the device wasn't without its flaws. The dongle itself was slightly unwieldy, when placed in the HDMI port, and if you had a TV with two adjacent HDMI ports, you'd have to pray that the Chromecast and other HDMI cables could co-exist side-by-side. It never happened, since the Chromecast is just too thick.
Fast forward to 2015 and Google launched the second generation Chromecast, or the Chromecast 2. The device made its debut in India a few weeks ago (better late than never), at a price point of Rs. 3,399.
Build and Design
The original Chromecast had a compact design, but was inconvenient, especially if you wanted to plug in another HDMI device next to it. You'd usually have to use an HDMI extender, thus adding to the clutter of wires. The circular design of the new Chromecast, with the HDMI chord sticking out at one end, solves this particular issue. The Chromecast 2 is available in 3 colours – red, black and yellow (Google calls the yellow one lemon). It draws power via micro-USB and you get a long enough charger in the box. You can choose to draw power from the TVs USB if you want, but a wall charger is also available with the device. Sacrificing one USB port on the TV just makes less wires stick out.
It's an attractive design, to say the least, and miles ahead of the first Chromecast.
Features and Performance
The Chromecast app is now called Google Cast, perhaps because Google also sells a Chromecast Audio now. There are no changes in what the app does, though. Pairing the Chromecast with your Android device is very easy. Plug the Chromecast into your TV, with your WiFi working. Next, open the Google Cast app and follow the onscreen instructions to pair the devices. On a iPhone, you'll have to go into Settings, and then WiFi, to connect to the Chromecast for the first time. If you need to reset the Chromecast, simply press the button on the device for a few seconds, till the light on the dongle starts blinking.
The Google Cast app shows you all the apps that are compatible with the Chromecast. Popular apps, like Netflix, Spuul, Eros Now, Hooq, Plex and more. Surprisingly, the HotStar app doesn't support the Chromecast, which is a bummer, at least for Game of Thrones or Silicon Valley fans. Most internet streaming services have added support though.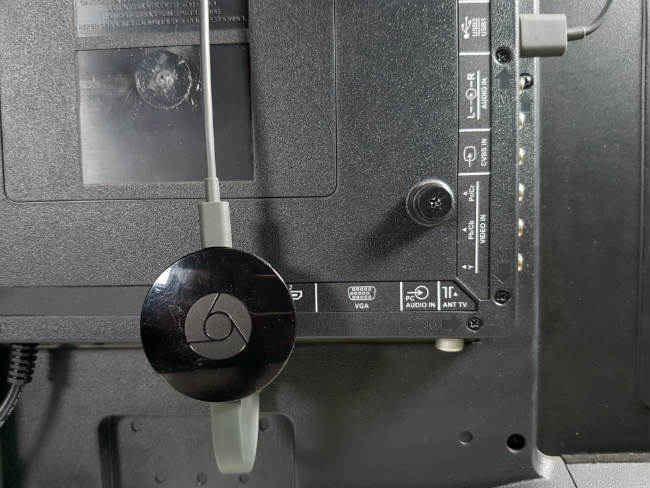 If you are streaming from any of these movie streaming apps to your TV or even home theatre (I have tested the Chromecast 2 with a Denon X4000 amplifier and it works hassle free) you're only limited by your internet connection. Apps like Spuul and Netflix stream even on a 512Kbps connection, but you need a faster internet connection to ramp up to HD. Google claims that the Chromecast 2 is faster in every way when compared to the first generation one and it's evidently so, in most cases. It boots up real fast, has better WiFi range and connectivity than its predecessor and the apps load faster. But it still isn't perfect. Streaming content from apps that support it is fine, but mirroring a smartphone to showcase online content can be difficult. In particular, I tried to mirror my smartphone's display and watch Game of Thrones via Hotstar and the app kept crashing and lagging. Mirroring the smartphone to show local content worked smoothly.
For gamers, the game I tried to play was Injustice: Gods Among Us. It's a graphically intensive game, as far as mobile games go, and there was a noticeable lag while mirroring. The lag was under a second, but it was easily discernible. There are some games recommended on the Google Cast app that will work smoothly, but all apps & games aren't supported.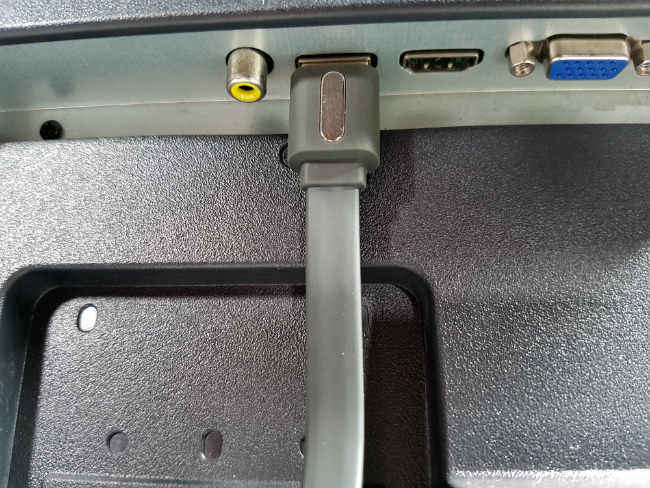 A lot of Chromecast 1 users complained about WiFi connectivity issues. The Chromecast 2 supports 802.11ac and 5GHz, so it is compatible with all modern WiFi routers, enabling faster and smoother streaming. On the inside, the Chromecast 2 has three bespoke antennas ensuring smooth and optimal streaming, Google says that the Chromecast team worked with its OnHub team to ensure better streaming. To put things into perspective, the first generation Chromecast has only one antenna. Personally, I have a small house, so I really don't have a WiFi range issue, but in our test we have seen that the Chromecast 2 has better range. It is also important to note, however, that the overall quality depends on two sources. The access point (routers etc.) is always a step ahead of phones, which means that while phones like the Galaxy S7 and iPhone 6S are compatible with 802.11ac & the 5GHz band, many others older phones may not be. Point in fact, the Huawei Honor 5X doesn't support 5GHz bands. So, before you complain that your new Chromecast isn't good, you should check that part out as well.
When you aren't mirroring your smartphone screen and casting via the compatible app, your smartphone becomes the remote for the app, and the Chromecast works as a proxy device. It starts streaming from the Internet, leaving your phone free for calls, or even other things you may want to watch on it. For example, if you're casting a movie on Netflix, a Chromecast supported app, you can use the phone to control volume and playback, but don't actually need to keep the Netflix app open. You can use your phone to make calls, play games, watch YouTube; essentially use it like a normal phone, which is where casting beats mirroring. As long as your phone and Chromecast are on the same WiFi, casting shall continue.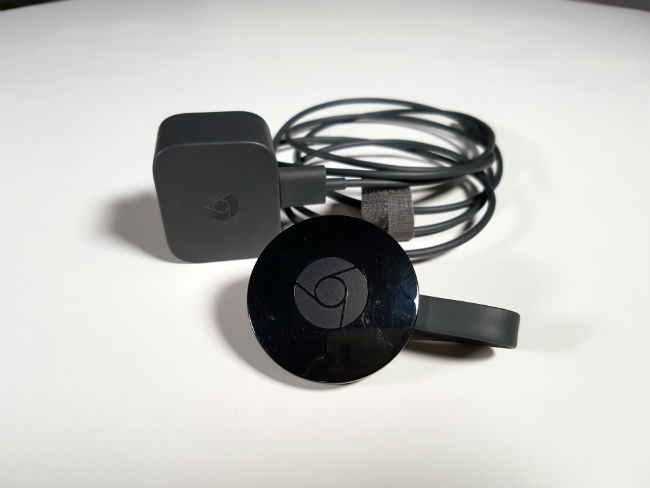 To cast from your Mac or PC, you need the Chrome browser. For what it does, it works well, but this isn't the potential or the reason to use the Chromecast. For those wondering, there is no Windows Phone app for the Chromecast. There are third party apps to help with the same, but not the Google Cast app.
Overall, if you consume a lot of content on your smartphone, and would like to seamlessly share photos to the big screen, the Chromecast 2 works like a charm. High end games and some mirroring issues aside, the device has good overall performance.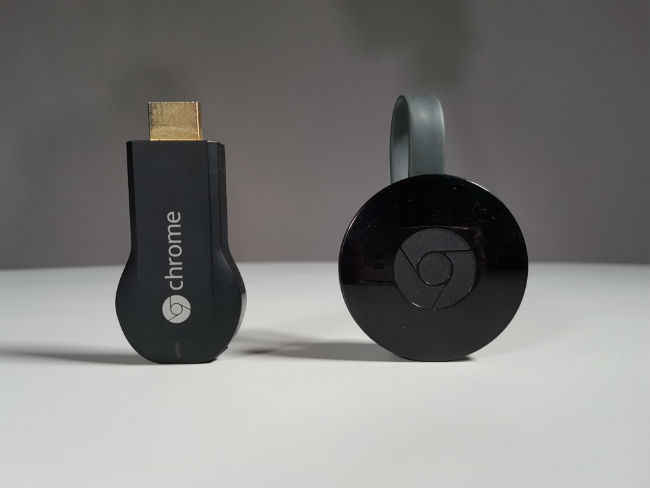 Bottom Line
If you have a smart TV that you purchased in 2015 or 2016, you don't need a Chromecast. The TVs in-built casting app should get the job done. If you have an older, dummer HDTV, you can add some smart functionality to it. You do have choices though, the Teewe 2 makes its case with a lot more features than the Chromecast, but can't provide the same performance. Devices like the NVIDIA Shield, Roku Stick, Amazon Fire TV and more aren't available in India. Between the Chromecast 2 and Teewe 2, we'd go with the Chromecast.
The Chromecast 2 is priced at Rs. 3,399, and is worthy if you're looking to stream content from your smartphone to your TV. Once you get used to it, you may not want to go back to watching traditional TV. If you are rocking the first generation Chromecast and are satisfied with it, there is little reason for you to upgrade to the second one.