The true wireless earbud market is being flooded with entry-level options, each seemingly offering up eye-catching specs and features without breaking the bank. Dizo, a brand under the Realme Tech Life ecosystem, having already launched 3 entry-level TWS this year, has now launched its fourth TWS earphone - the Dizo Buds Z. Priced in the sweet spot under 2K, these earphones aren't the most feature-laden entry-level TWS we've tested yet, but they still offer considerably more than the basics. These earphones compete with the Oppo Enco Buds, the Soundcore R100, and others in the sub-2K price range. Let's see if they bring enough to the table to set them apart from the rest.
Dizo Buds Z: Performance
The Dizo Buds Z are equipped with 10mm dynamic drivers and have a frequency range of 20Hz to 20kHz. The buds are powered by Bluetooth v5.0, which is a step down from some of its competitors such as the Oppo Enco Buds that come with the latest Bluetooth v5.2. Another area where the Dizo Buds Z comes up short is audio codec support, it only supports SBC codec while competitors such as the Soundcore R100 and Oppo Enco Buds support SBC as well as AAC, which is slightly superior to SBC when it comes to audio transmission.
All that aside, the Dizo Buds Z has a warm sound signature with boosted bass response that many will enjoy. For objective testing, we use a microphone from iSEMcon coupled with an adapter from SLS Audio. We connect this set up to a PC running the SMAART Di-v2 software that generates frequency graphs for headphones.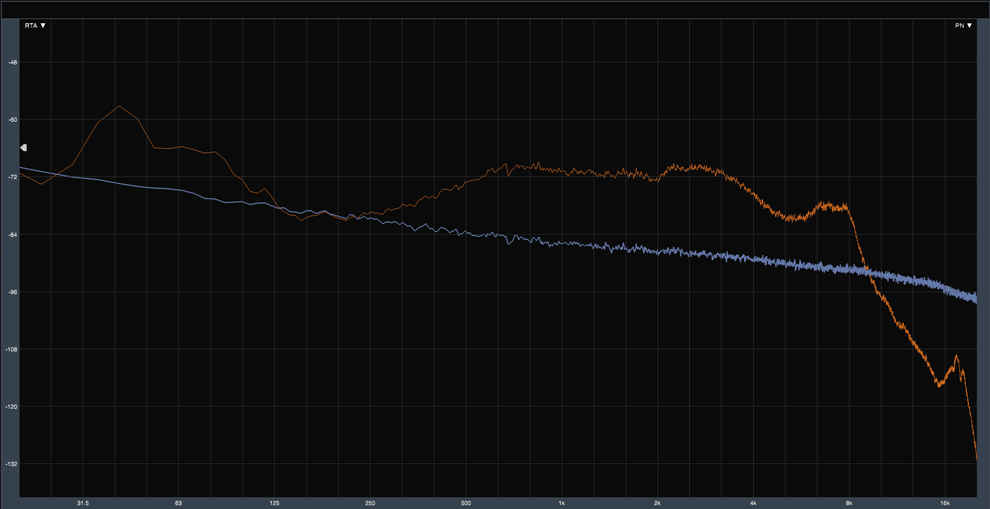 Uncompensated frequency graph of Dizo Buds Z (orange) vs flat response (blue)
In the frequency graph generated for the Dizo Buds Z, you can clearly see that the bass, especially the sub-bass is boosted quite a lot. There's a massive spike in the low-bass region that can cause some muddiness in the bass region, meaning low-frequency instruments and bass beats can sound a bit too dark at times. However, the upper bass region from 125Hz to 250Hz is well-represented and sounds detailed, especially for earphones under 2K.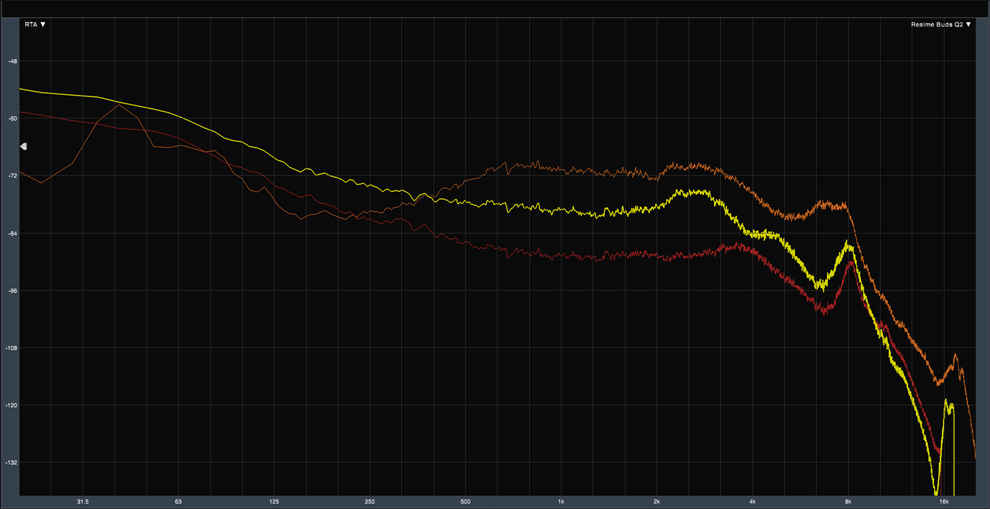 Uncompensated frequency graph of Dizo Buds Z (orange) vs Oppo Enco Buds (red) vs Realme Buds Q2 (yellow)
The mids and highs up until 8kHz are massively boosted so they are up and front in the mix. That means vocals and lead instruments are very prominent when listening to music. However, the boosted nature of the mids and highs does overpower the quieter areas from 125Hz to 250Hz where a lot of detail in modern music lies. So, when listening to genres such as rap, pop, hip hop and EDM, you may feel like the track lacks some weight and energy at times. Also, the exaggerated highs tend to be the cause of some sibilance and harshness in the treble regions. Overall, we prefer the Dizo Buds Z's sound signature over the Oppo Enco Buds' extremely dark sound profile, but there's still room for improvement.
The Dizo Buds Z, however, provides a pretty enjoyable listening experience at this inexpensive price point, but if you can stretch your budget by a little, the Realme Buds Q2 offer a more balanced and detailed sound profile while still being energetic and punchy.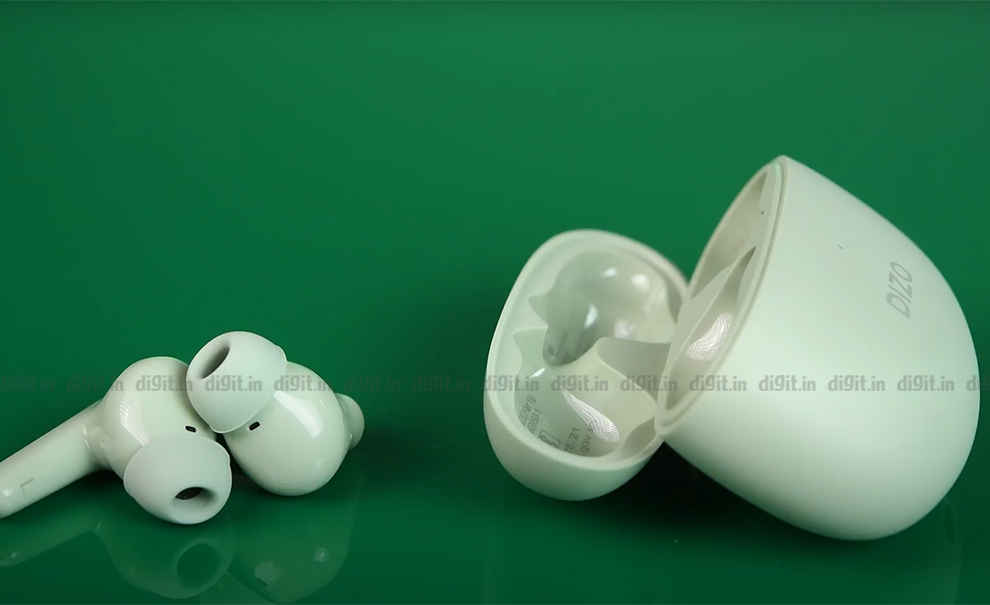 Active Noise Cancellation isn't present on these buds, to keep the price point low, but the buds do have decent passive isolation. Although, if you're in a particularly noisy area such as a train station or loud office environment, you will hear surrounding sounds pretty easily.
As for the microphone, the Dizo Buds Z, equipped with Environmental Noise Cancellation, come with mediocre microphone performance that usually works well in indoor settings. If you're outdoors or in a noisy setting, your voice can sound too distant over calls and ambient sounds are also picked up pretty easily, making for calls with a fair bit of disturbance despite ENC.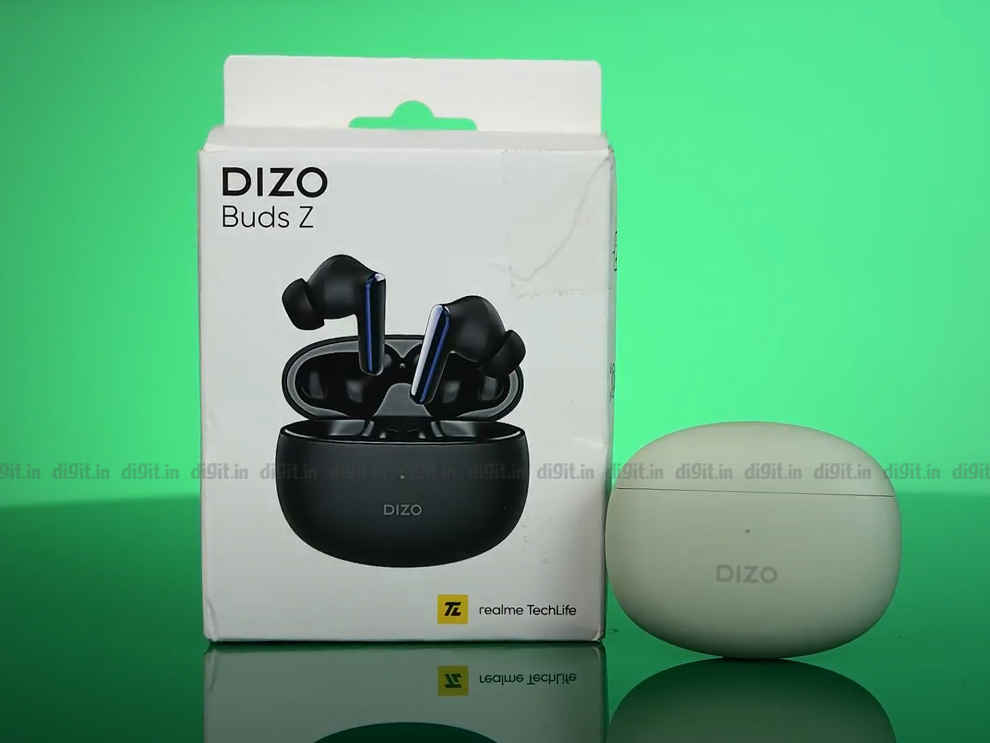 As we mentioned before, the Dizo Buds Z are powered by Bluetooth v5.0. The wireless connection is pretty great, for the most part, save for some occasional stutters and lags in the audio. Also, when Game Mode is turned on, there's a brief period where the audio you're listening to distorts and sounds choppy, but it resolved itself within seconds during our testing. The Bluetooth connection process is also very simple. Once paired, the buds instantaneously connect to your device as soon as you open the charging case, no extra steps are required. Also, there's very minimal latency when using these buds to watch videos and play games. Additionally, you can activate Game Mode that lowers the latency to 88ms.
Dizo Buds Z: Features
Priced at Rs 1,999, the Dizo Buds Z don't boast of a plethora of features as seen on earbuds in the 2.5K to 5K price range. However, they do come with the basics such as app support, IP rating, and a few others. The Dizo Buds Z can be used with the Realme Link app that allows users to perform certain functions. You can check the battery levels of your earbuds at a glance, switch between three EQ presets - Bass Boost+, Dynamic and Bright, perform firmware upgrades and customise earbud controls.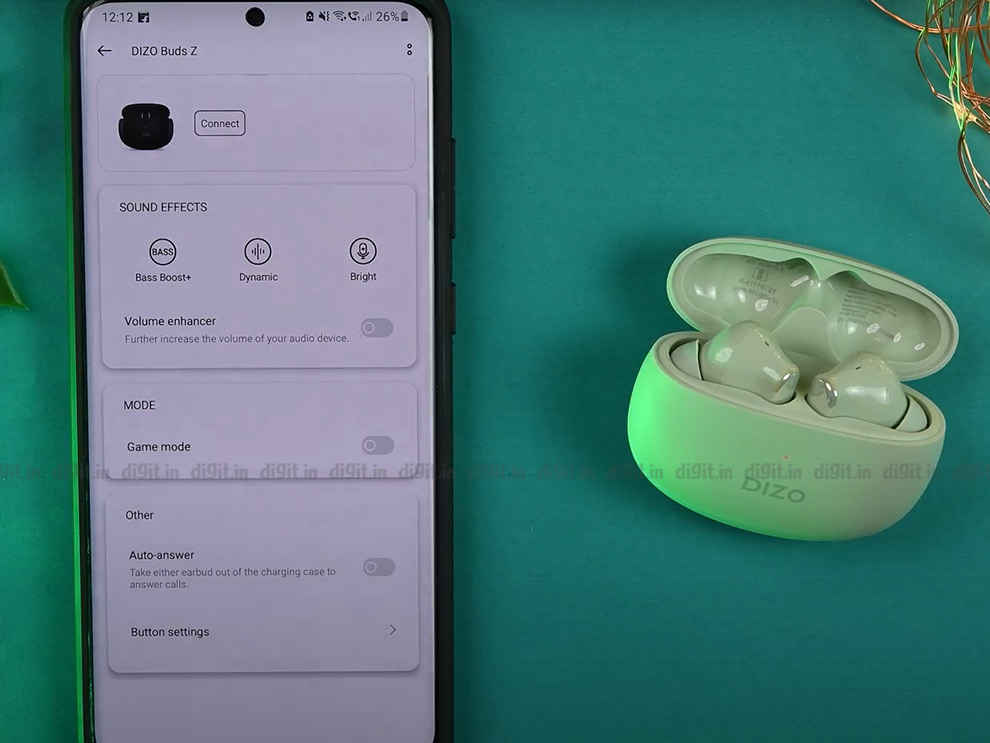 Users can tweak earbud controls for the following the double-tap, triple tap and hold and hold actions. You can choose to add functions such as pause/play music, seek tracks, quick switch between paired devices, voice assistant, and game mode. There are no volume controls, which is disappointing since some competitors such as the Oppo Enco Buds offer volume control. Within the app, you can also toggle on/off game mode, volume enhancer, and auto-answer. There's not much else you can do via the app, but the customisability offered for this price is plentiful.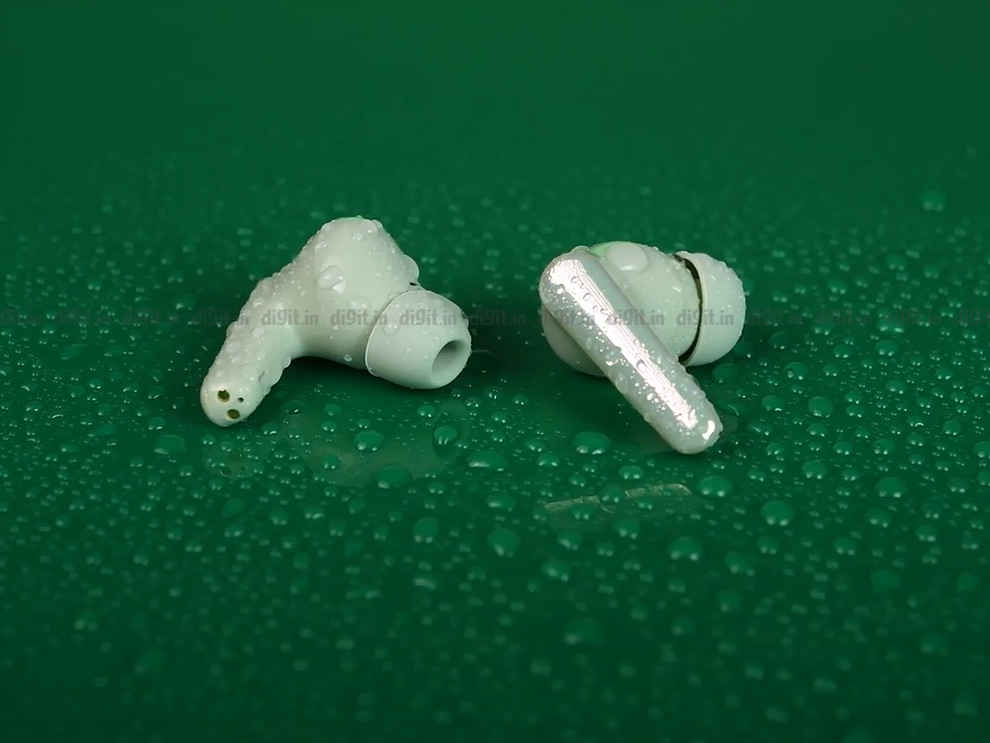 The earbuds are IPX4 water-resistant, so they can easily withstand sweat or light splashes of water, making them suitable to use when exercising. You also get 88ms low latency game mode, as we mentioned before, which is a good addition for those who consume a lot of content or play a lot of games using earbuds. The earbuds also support mono earbud use, meaning you can use either earbud independently of the other.
Dizo Buds Z: Battery life
The Dizo Buds Z, so far, have proved to be a pretty decent pair of TWS earbuds for the price with an enjoyable and dynamic sound profile and a reasonable number of features. However, one area that has disappointed us has been battery life. The Dizo Buds Z come with a lacklustre battery life of 16 hours in total, buds and case combined. This looks rather paltry in front of competitors such as the Soundcore R100 that comes with 25 hours of total playtime, and the Oppo Enco Buds with its 24-hour-long battery life.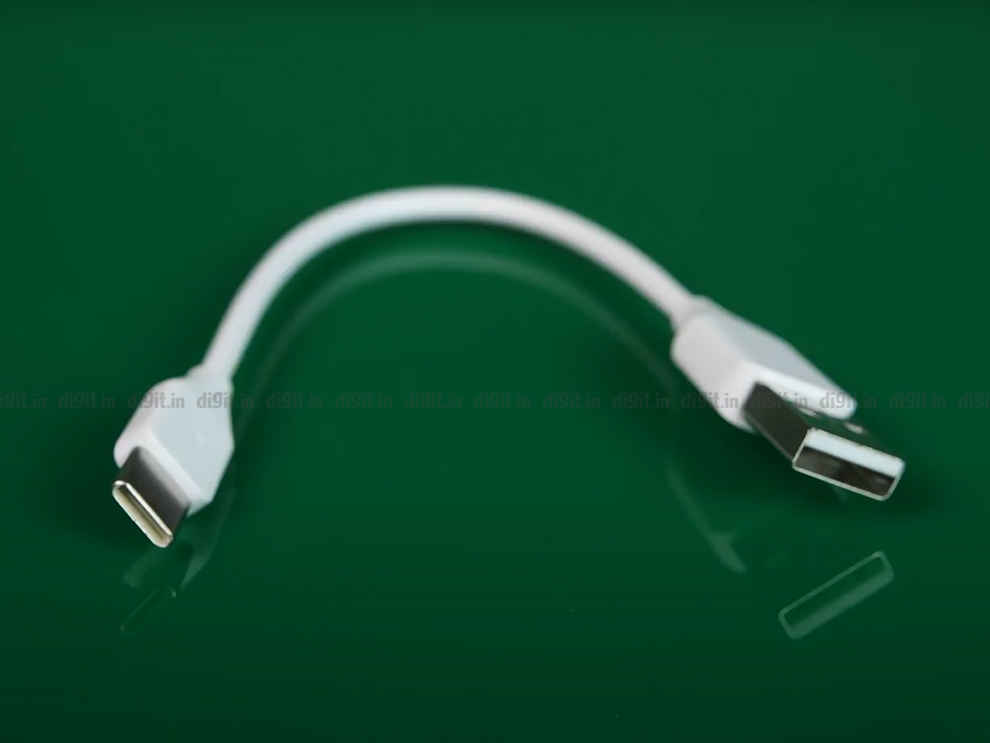 The earbuds on the Dizo Buds Z, by themselves, have a playtime of 4.5 hours. Again, nothing to write home about. In our tests, the earbuds lasted around 4 hours and 5 minutes at 60-70 percent volume. The case provided 3 additional charges, with some juice to spare. The Buds Z do support fast charging where around 10 minutes of charging gets you 1.5 hours of playtime, which is quite decent.
Dizo Buds Z: Build and comfort
Build and design is one area where the Dizo Buds Z truly shines. Don't get us wrong, you're not going to find an extremely premium build on these earphones like you would on mid-range to high-end earbuds, but for the price, the Dizo Buds Z comes with an attractive design and reliable build quality. The Dizo Buds Z has a pebble-shaped charging case with a matte texture that feels more premium than other buds in this price range with their glossy textures. The buds are available in three colour variants - Leaf, Onyx, and Pearl. We got the Leaf mint-green coloured variant for review, which looks fantastic.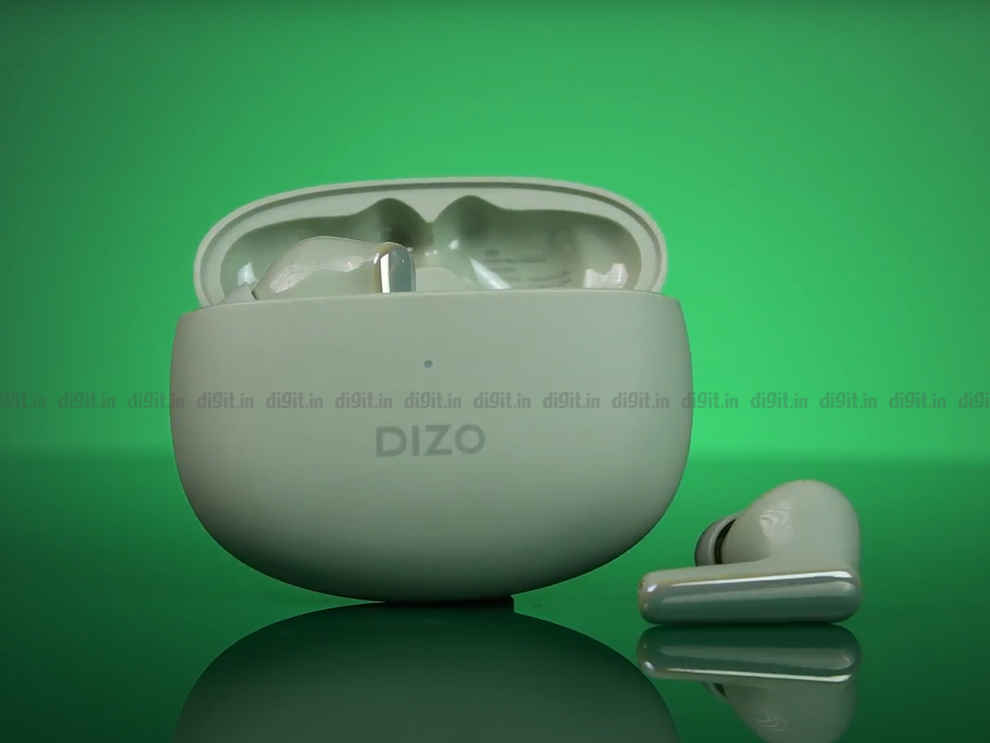 The pastel green shade is easy on the eyes and looks unique. The case is very compact and doesn't bulge out of pockets too much. The front of the case houses an LED battery indicator and the DIZO logo while the bottom features a USB-C charging port. The case is extremely easy to open one-handed and shuts close with an audible and satisfying snap, which we love. Additionally, the magnets inside that hold the buds are extremely strong and the buds stay put even when you shake the case with force.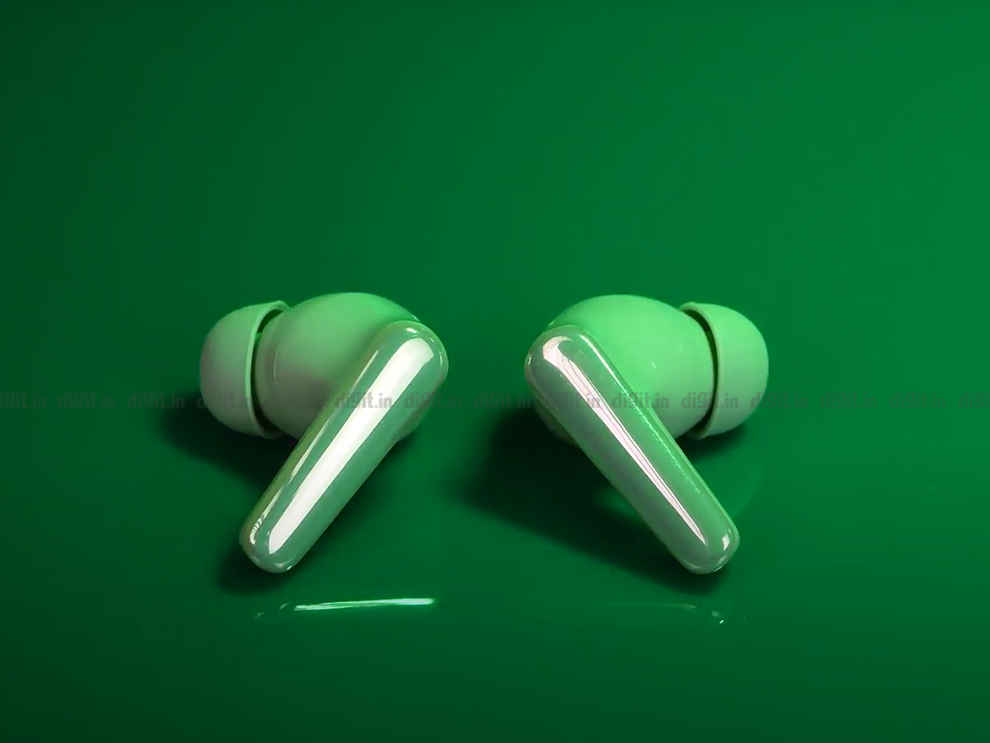 The earbuds have a stem design and feature a glossy texture in contrast to the case's matte texture. The stems or stalks have a lovely iridescent finish that makes the buds stand out. The back of the stems also doubles as touch-sensitive zones to control music and calls. The touch controls are fairly reliable and we encountered very few misreadings with these.
The buds are also super lightweight at merely 3.7g each and this translates to hours of comfortable usage. They also provide a pretty decent fit that stays put during most activities. However, when running the buds do shuffle slightly and you may feel the need to readjust them. Overall, the Dizo Buds Z has a stellar design for the price and is comfortable to wear over long periods of time.
Dizo Buds Z: Verdict
The TWS market is chock-full of affordable options and the Dizo Buds Z may find itself slightly lost in the crowd. The earbuds definitely get most things right, be it the consumer-friendly bass-boosted sound signature, eye-catching design, comfortable fit, and app support. However, it loses out to its competitors in some key areas such as battery life, microphone performance, and audio codec support. Additionally, if a consumer decides to spend a few hundred rupees more, the world of Active Noise Cancellation and other appealing features is opened up to them with earphones such as the Realme Buds Q2 and the Boult Audio Soulpods. The one area where the Dizo Buds Z stand out in the sub-2K price point is design. The earbuds look gorgeous with the iridescent effect on the stems and the charging case's matte texture looks premium. So, if looks and build matter the most to you, the Dizo Buds Z are a good option in the sub-2K price point.