Bose Bluetooth headset Series 2 detailed review
For someone craving a Bluetooth headset that offers good performance and comfort of use, Bose probably has the answer.
Look & Feel
The Series 2 is generally dressed in black colour, with nice finish at that. There is a silver line running around the edges of the headset, partly on the front and partly on the inner side. The call button and the volume controls are on the top panel. The inner side has two LED indicators - battery and connectivity. Nothing on the outside panel, which we have often criticized for being uncomfortable and prone to accidental call disconnects.
The Series 2 comes either in the right ear version or the left ear version. Whatever version you pick at the time of purchase, it is a case of living with that decision! We would have appreciated a bit more flexibility, since most other Bluetooth headsets do not have this kind of limitation.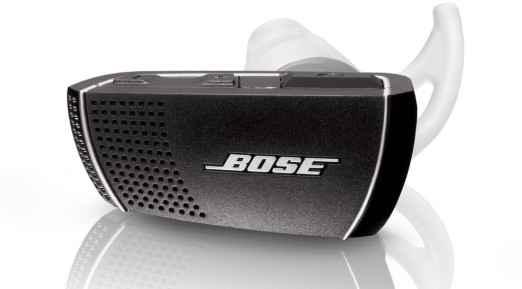 Features & Performance
The Series 2 does excel where it is supposed to - call quality. No matter what the volume, we were impressed with the call clarity and the clean audio. Even at volumes above 70%, there was no jarring and neither was the audio treble heavy. To test what the audio felt like to the other party, we tried standing in the midst of varied environments while chatting - indoors, the noisy outdoors, and even walking outside on a windy day. In most outdoor situations, the likes of the Plantronics Discovery 975 and even the Jabra Stone 2, most recently, were disappointing and totally failed, respectively. The Stone 2's complete failure was a surprise, but what good is a Bluetooth headset when the other person can only hearing the swish and swooshes of the wind in their ear, and not a word of what you were saying?
While we have criticized the only right ear or only left ear one time choice, we must appreciate the extreme comfort levels this headset offers. It sits very nicely, in-ear - the StayHear tip. No behind the ears clip, and yet it will not threaten to fall off when you move your head about. Even after wearing it for a couple of hours at a stretch, it was as comfortable as not even being there.
We regularly got between 4 hours and 6 hours of battery backup from a single charge, full charge to full discharge. That does mean you will ideally get one day of staggered without having to charge it or carrying a charging case with you. The Jabra Stone 2 died in about 2 hours, and relied upon its charger to bail it out mostly.
Our Take
Like we have mentioned earlier, there really isn't a question of yes or no. If you need a Bluetooth headset for your phone, and have this within budget, it is a matter of when rather than if - to buy this.
Price: Rs. 8,888
Specs: Bluetooth headset, A2DP support, noise-rejecting microphone, choice of right or left ear tip, battery
Ratings
Features: 7
Performance: 8.5
Build: 8
Value: 6.5
Overall: 7.5
Contact: Bose India
Phone: 1800-11-2673
Email: https://www.boseindia.com/corporate/bose-contact.aspx?cmd=Contact