Sony have started manufacturing its Bravia TVs in India. The company has struck an OEM partnership with a company in Tamil Nadu.
Under the new "Make in India" initiative, led by the Indian government, Sony has started manufacturing its Bravia range of televisions in India. The Japanese company has started manufacturing new televisions with OEM partnership with Competition Team Technology (India) Pvt. Ltd. in Sriperumbudur, Tamil Nadu. Currently, only two Android TVs are being manufactured here in the initial phase. The shipments of these TVs will start from today onwards.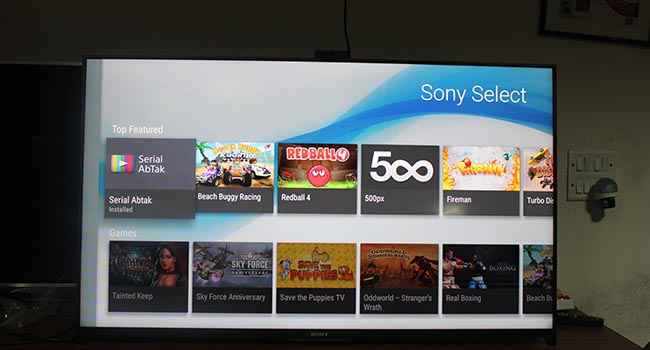 The Sony Bravia W950C Android TV is being manufactured in India today.
Sony states that the decision to manufacture locally was taken in order to cater to the high demand of Sony Televisions in India. This will also help the company to market their televisions at a more competitive pricing.
Read the full press release below
Reiterating its commitment to the Indian market, Sony India today commenced manufacturing of its BRAVIA television in India on OEM partnership with Competition Team Technology (India) Pvt. Ltd. in Sriperumbudur, Tamil Nadu. To begin with, Sony will start manufacturing two models, both Android TVs in the initial phase. The first shipment commences from today, 4th August 2015.

In line with the company strategy, the decision to commence local production of BRAVIA television will boost the company's effort to cater to the overwhelming demand of Sony TVs for the Indian customers. This decision has been taken by Sony post reviewing all aspects of its manufacturing operations, market situation and other factors such as product life cycle, lead-time and costs to ensure that the company remains competitive.

Commenting on this development Mr. Kenichiro Hibi, Managing Director, Sony India said, "India has been an important strategic market for Sony and this development underlines our continued commitment to this market as well as our alignment with the Government of India's 'Make in India' program.

"We see huge potential in the TV business as conversion from CRT TV to LCD TV by Indian customers is expected to accelerate over the next few years. There is also very high demand for technologically advanced products such as 4K and our newly launched Android TVs. Keeping in mind this buoyant demand from customers in this market, it is likely that a big chunk of TVs sold in India may originate from this unit in the future.", he further added.

BRAVIA is the highest selling category and contributes more than 40% to the overall sales of Sony India. With products now being manufactured locally, Sony plans to perfect its TV business operations in India and further strengthen its marketing and distribution channel.

In FY14 Sony clocked sales of Rs. 10,600 crore.