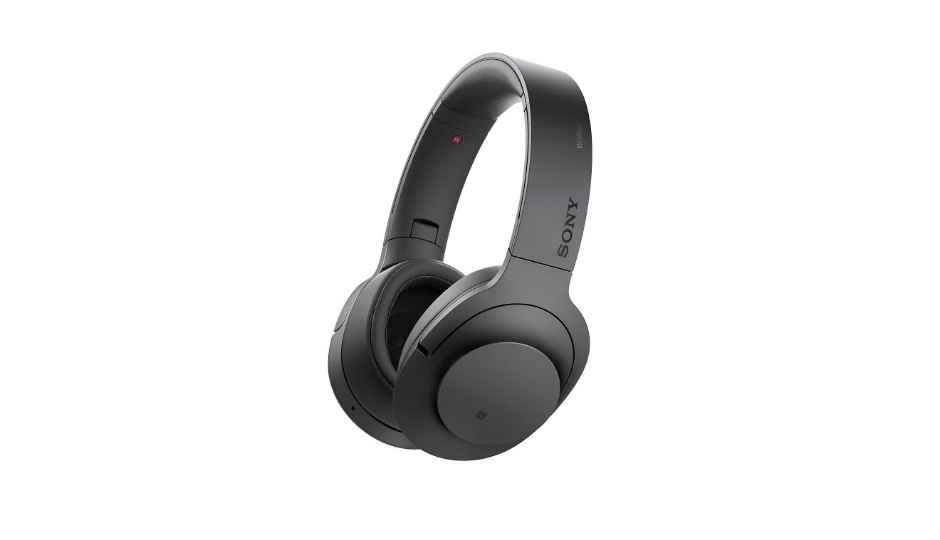 HIGHLIGHTS
The Sony MDR-100ABN Hi-Res Bluetooth headphones with digital noise cancellation are priced at Rs. 21,990
Sony has launched the MDR-100ABN Hi-Res Bluetooth headphones with digital noise cancellation in India. The headphones are prices at Rs. 21,990 and the company claims that it can offer 20 hours of battery life with Bluetooth and noise cancelling switched on. It comes with a 40mm dynamic driver and a build in microphone. The headphones can also be used as a wired headphone via a 1.2m connecting cable.
Read the complete press release below
Ramping up its Noise Cancellation line-up, Sony India today launched an eye-catching Hi-Res Bluetooth Headphones with Digital Noise Cancellation- MDR-100ABN. The Noise Cancellation technology of 100ABN instantly makes ambient sounds fade away, letting you focus on the music and nothing else. AI Noise Cancelling constantly further analyses ambient sounds around you, automatically selecting the most effective noise cancelling mode to suit the environment you're in. Even with Bluetooth® and noise cancelling switched on, a huge 20-hours battery life offers plenty of stamina for that transcontinental trip – or just some valuable 'me time' during a busy day.

A perfect match for your Walkman®, MP3 player, phone or tablet, h.ear™ blends style, comfort, on-the-go practicality and stunning High-Resolution Audio quality. The new introductions utilise LDACTM, an audio coding technology for the transmission of High-Resolution Audio. LDAC supports several transmission rates according to wireless environment. It allows you to enjoy High-Resolution Audio content in exceptional sound quality by transmitting at the maximum transfer rate of 990 kbps (approximately three times more data than conventional Bluetooth® audio). LDAC™ provides an enhanced wireless listening experience for all your music, the way the artist truly intended.

High-Resolution Audio content with exceptional powerful sound can be relished with the 40 mm dynamic driver unit. Available with a built in micro phone, the MDR 100 ABN can also be used as a wired headphone aided by a 1.2m connecting cable. The headphones in frequency response wired mode deliver 5Hz – 40,000Hz and in wireless mode reach upto 20Hz – 40,000Hz.

Made for style conscious music lovers, the new h.ear on™ Wireless NC headphones stands out from the crowd with impressively detailed listening and head-turning looks. The single colour conveys a simple, subtle appearance that can easily be adapted to suit the style of individual users. From the body of the unit to its cable, components made from different materials or have different finishes were all created in the same colour.

The Noise Cancellation Headphones finds its loyalists in frequent flyers, travellers and people on the go wanting to listen to their favorite music negated by disturbing ambient noise.

h.ear on™ Wireless NC fits comfortably over the ear, immersing you in crystal clear High-Resolution Audio compatible sound with powerfully precise bass and beautifully transparent highs, powered by a 40 mm HD driver unit. Audio quality is further enhanced by coating the diaphragm domes with titanium to suppress unwanted vibrations and reproduce crystal clear sound with high linearity. Specially designed ear pads boost wear comfort while minimising sound leakage to ensure your music won't disturb anyone else. The headphones are a notch up with portable and folding design and pressure relieving ear pads.

Offering the freedom of wireless listening, the smooth, compact design has a seamless finish and the fit of the headphones is designed to be incredibly sure with no gap around the head.