The FiiO M7 is an Exynos 7270 powered Hi-Fi music player that comes with USB Type-C, DAC ES9018Q2C, native DSD support and more
Audio equipment manufacturer FiiO has launched the M7 Hi-Res Lossless Music Player in India. The M7 is powered by an Exynos 7270 chip and comes with a USB Type C port. It also features the ES9018Q2C DAC and native DSD support among other features. It will be priced at Rs. 19990.
Read the full press release below
FiiO announces the launch of the M7 Hi-Res Lossless Music Player in India; available in 3 colours – Black, Silver & Red. The player will be priced at M.R.P. Rs. 19,990. The new M7 is the successor to the much-loved M3. We at FiiO spent a lot of time investigating what users actually wanted from their digital audio player and finally came up with an exterior design that we think you will fall in love with. Try resisting that sexy fully aluminium body and all glass front! The player is available for purchase at our Official Store www.fiio.co.in or at leading e-commerce and retail outlets.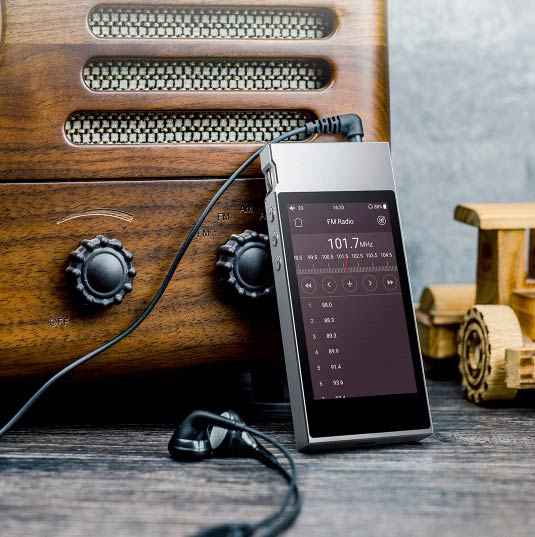 As FiiO's first music player for the year of 2018, we've set high expectations to the High-Resolution Lossless Audio Player M7. The main features include:
A Fully Modern Technological Core - Samsung's Exynos 7270 SoC with ESS Sabre 9018 chip for unsurpassed sound quality.
The M7 utilizes a Samsung Bluetooth 4.2 chip which supports aptX-HD and LDAC audio codecs which compared to ordinary Bluetooth audio transmits 3x the data for an unparalleled, truly high-resolution audio experience.
Certified by the well-respected Japan Audio Association to be truly capable of 'Hi-Res Audio'.
Employs a 3.2-inch 480 x 800 display with image zooming support with an innovative gesture system to get around different menus.
2GB of built-in storage + up to a single 512GB micro SD card for storage expansion.
Lying within the M7 is a 1180mAh battery that, allows the device to have a play time of 20 hours or more or a standby time up to a whopping 40 days.
The M7's standard 3.5mm headphone output supports CTIA standard in-line controls and for even further convenience the M7 also has a line-out function, which allows you to hook your device up to external amplifiers whenever you need.
USB audio digital output by pairing with FiiO Q5 / Q1MKII through USB or Bluetooth.
Discover a whole new world of FM radio covering a broad range of 76MHz – 108MHz, which is essentially all of the possible spectrums used around the world.
The M7 supports up to 192kHz/24 bit PCM audio. As for audio file formats, among the supported are APE/WAV/FLAC/AIF/DSD/M4A/WMA/OGG/AAC/ALAC/MP3 as well as CUE codec and numerous others.
Getting modern by employing a USB Type-C port.
Check the detailed introduction of M7 (available in Black and Silver & Red now) at this link and an introductory video at this link.