Samsung has announced that its 2022 gaming monitors and TVs (Q70 and higher variants of 2022) will support HDR 10+ gaming. Currently, we have Samsung TVs that support gaming in HDR 10. HDR 10+ gaming will introduce a host of features that will enhance the gaming experience.
"We are extremely proud to announce that the new HDR10+ GAMING standard will be adopted by Samsung's 2022 Neo QLED line up with the Q70 TV series and above and gaming monitors, allowing users to enjoy a game-changing experience through cutting-edge visuals and richer, life-like images," said Seokwoo Yong, Executive Vice President and Head of R&D Team, Visual Display Business at Samsung Electronics. "Samsung will continue to invest in users' viewing experiences as technology continues to advance and provide enhanced new features and capabilities."
What to expect with HDR 10+ gaming on Samsung TVs and monitors
As mentioned above, Samsung has confirmed that its Q70 TV and higher models will support HDR 10+ gaming. Samsung hasn't revealed the gaming monitors models that will support HDR 10+ gaming and we can expect the announcement to come in January 2022 when CES Kicks off.
Speaking of some of the features of HDR 10+ gaming, Samsung says that its 2022 TV and gaming monitor lineup will "support the HDR10+ GAMING standard by allowing automated HDR calibration that provides stunning picture quality to meet game developers' demand". We are interested to see how this automatic calibration works as it will eliminate the need for manual HDR calibration removing the problem of human error. To date, we have experienced automatic HDR calibration for the PS5 (review) on the Sony A80J TV (review) and you can check it out here.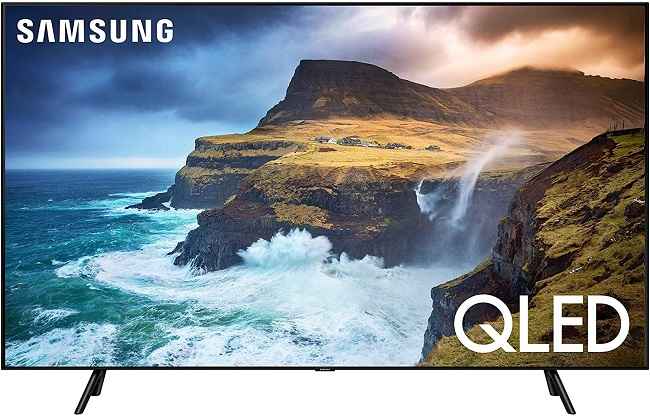 HDR 10+ in gaming is expected to offer optimized "brightness and contrast scene-by-scene or frame-by-frame, with more accurate colour expression". Gamers can expect features like Low-latency, VRR (Variable Refresh Rate) and over 120Hz. The over 120Hz is interesting as it means PC gamers with capable hardware will be able to game in frame rates higher than 120Hz in HDR 10+ with supported hardware.
"NVIDIA GeForce gamers can enjoy a brighter, more vivid and consistent HDR gaming experience on their monitors or TVs from the support of the new HDR10+ GAMING standard," said Vijay Sharma, Director of Product Management at NVIDIA.
It will be interesting to see how HDR 10+ translates to the consoles. As of writing this story, the PS5 supports gaming in HDR 10 only while the Xbox Series X (review) supports Dolby Vision gaming on popular titles like Halo Infinite, Forza Horizon 5 (review), Gears 5 (review) and more.
Dolby Vision gaming supports all the features touted by HDR 10+ gaming with the only catch being Dolby Vision gaming is limited to 120Hz on the LG C1 (review) and G1 (review) when connected to an Xbox Series X. It will be interesting to see how HDR 10+ gaming and Dolby Vision Gaming compare and what advantages HDR 10+ gaming brings by surpassing the 120Hz mark.