I love racing games and I love cars. It was a love affair that possibly started with playing games like Road Fighter and City Connect on my NES knockoff console back in the day. However, things really got into top gear when I first played NFS II: SE at a friend's place. Whether it was NFS, Test Drive, Colin Mcrae Rally, Twisted Metal... Played them all, loved them all. Well... almost all… (Sorry 4x4 Evo Racing and NFS: Shift (review)).
If you ask me, the Forza Horizon series has always been the pinnacle of arcade racing for the last decade. And each new instalment in the series has raised the bar. With Forza Horizon 5, developer Playground Games has set its eyes on continuing that trend. But Forza Horizon 4, the developer already raised the bar pretty high. Will Forza Horizon 5 manage to reach those lofty heights? Yes… Yes, it does.
Graphics: Ooh… Shiny...
We played Forza Horizon 5 on the Xbox Series X (review) and it looks absolutely gorgeous. This is possibly the best-looking racing game I have played and helps to best showcase the possibilities on offer with Microsoft's new console.
The cars as well as the landscapes are incredibly detailed. The way dirt, dust and water react to your car is incredible. Just driven through the desert, your car will be covered in dust. Bombing through the jungle will leave your tires caked in mud. A quick dip in the water will leave your car all shiny again. While the game does not feature a complete damage mode, crashes will leave your ride with cracked windshields, and dented bodywork.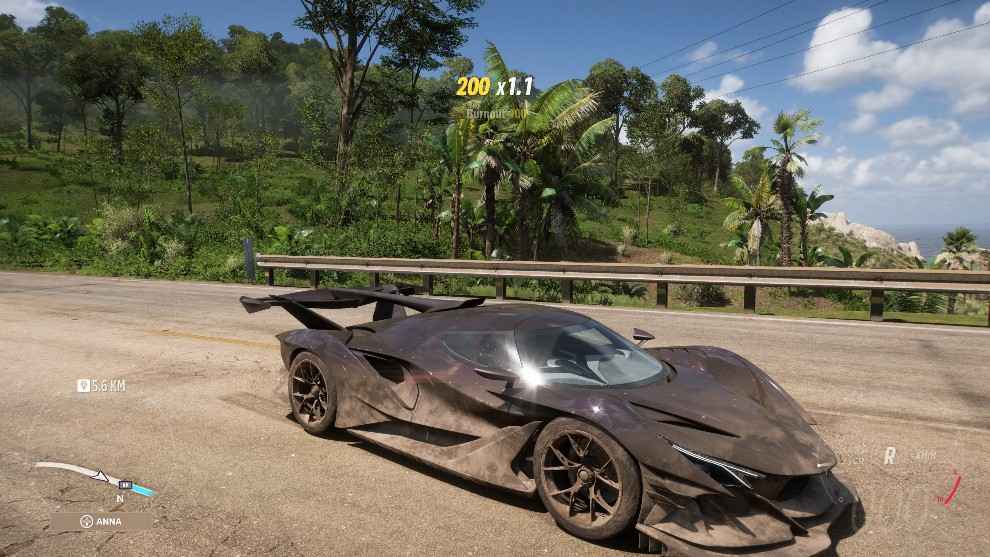 The best part is that this graphical fidelity does not come at the cost of performance. The game does offer you a choice between performance or graphics at the start. I chose to play the game in graphics mode and I didn't really feel any noticeable drop in frame rates or such.
Interestingly, taking pictures via the game's built-in photo mode really takes things up a notch. While the game does not offer ray tracing during gameplay, it turns it on during Photo Mode and the Forzavista mode. This lets you really appreciate the hard work Playground Games did. It also lets you take some pretty stunning shots, which is something the developers wanted you to do. Photo Mode is turned on the moment you press 'up' on the D-pad, letting you freeze the action and take your time in crafting the perfect shot.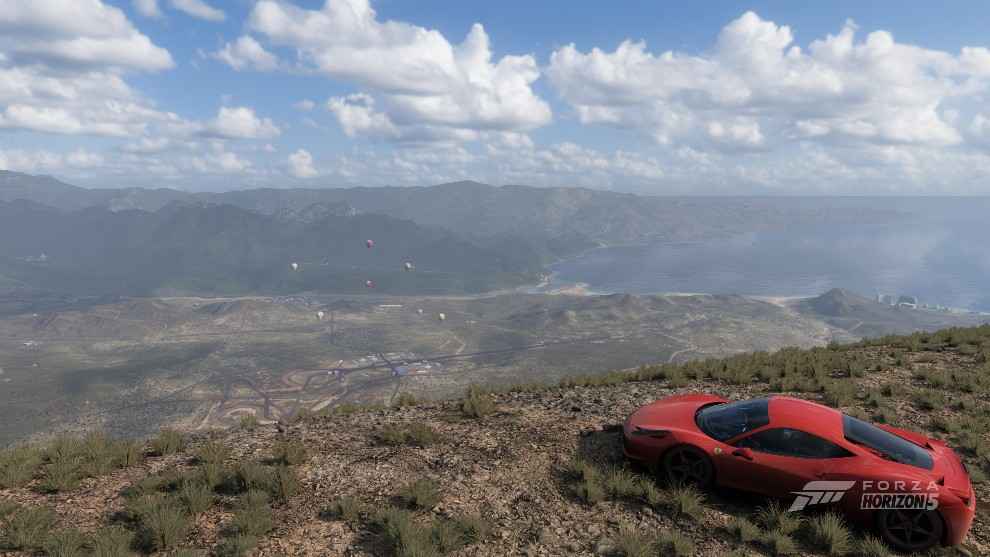 Setting: Muy bueno amigo
The setting in a Forza Horizon game is usually just as big a star as the cars. Thankfully, the choice of Mexico is excellent. Of course, the map isn't an accurate representation of the country, but more than a 'best of' collection of some of the more notable locations in the country.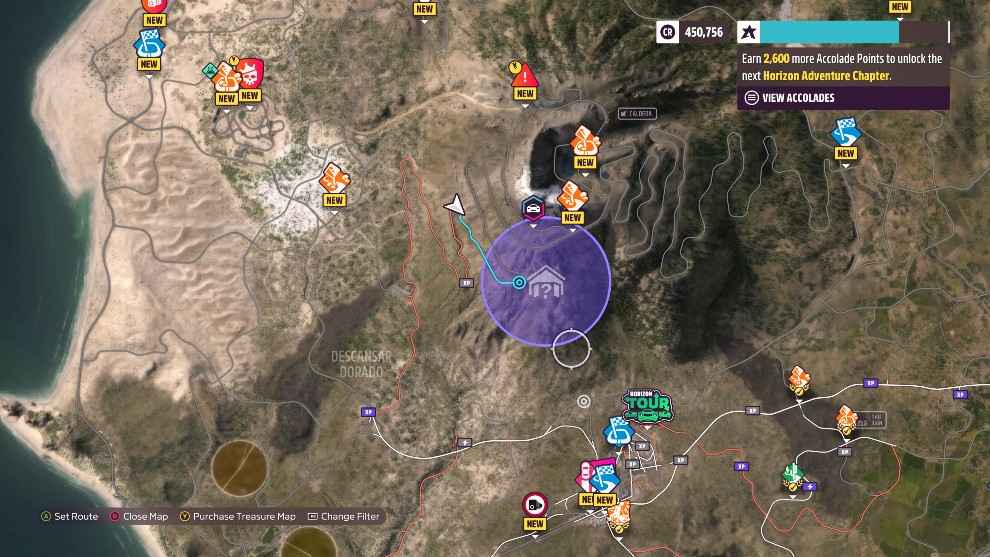 The swathes of sand towards the west allow for some Baja racing action, while the tropical rainforests in the south are ideal for some cross-country action. The central area features a large desert complete with giant cacti. There are also cities that allow for some tight street racing action. Up north is a giant mountain that truly lets you take in the sheer scale of the map.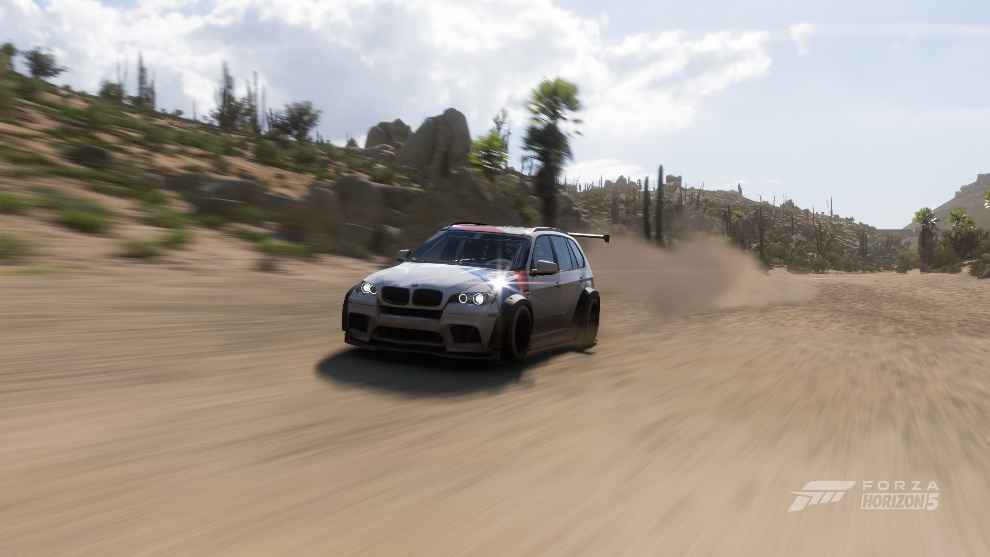 Story and gameplay: The standard Horizon experience
The story is pretty straightforward and I'm quite grateful for that. I don't want my racing game to feature an in-depth story with twists and turns. It doesn't need it *stares at the Need For Speed franchise*.
In Forza Horizon 5, you aren't a nobody trying to make a name for yourself. The game continues over from Forza Horizon 4 and as such, you are already a big name within the Horizon Festival. This is why ONLY YOU can help the in-game organisers set up the Festival and partake in the Showcase events. And you know what, that's fine! This gives players a great way to experience all that the map has to offer.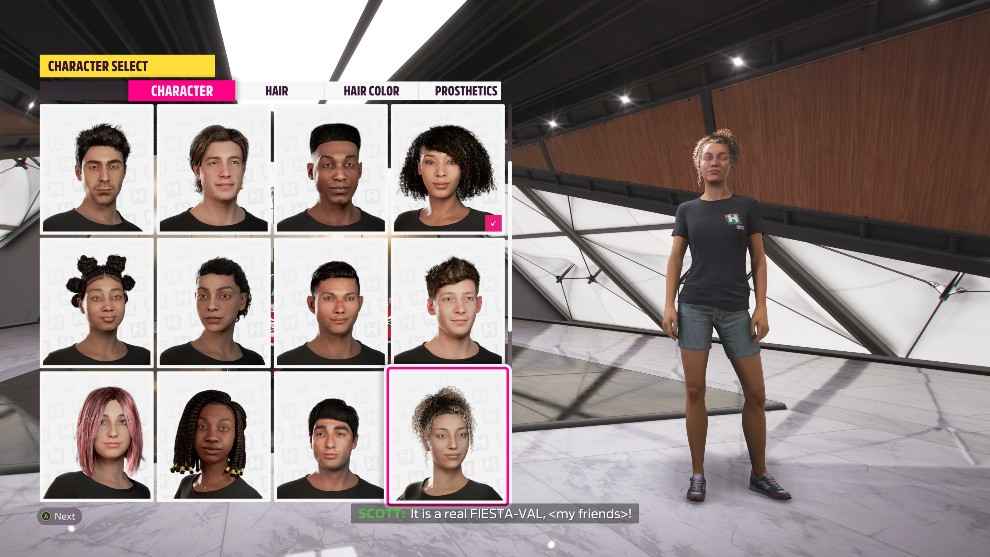 In Forza Horizon 5 is the fact that your custom character isn't just a mute spectator in the proceedings. There's a lot more interaction with NPCs both on and off the track. Thankfully, off-track interactions are usually brief, while on-track interactions are usually limited to radio chatter. So the focus on racing remains. Unfortunately, the voice options are limited to just male and female with a British accent. I would like to have more options in terms of accents, but maybe we will see that in a future update.
The basic gameplay in Forza Horizon 5 remains unchanged. In fact, former Forza players should feel right at home here, especially Forza Horizon 4 players. It doesn't matter if you like bombing through the jungle in rally racing or cutting through a city in street racing, there should be something that everyone should enjoy. Forza Horizon's Showcase events also return, letting you race against some non-car competition.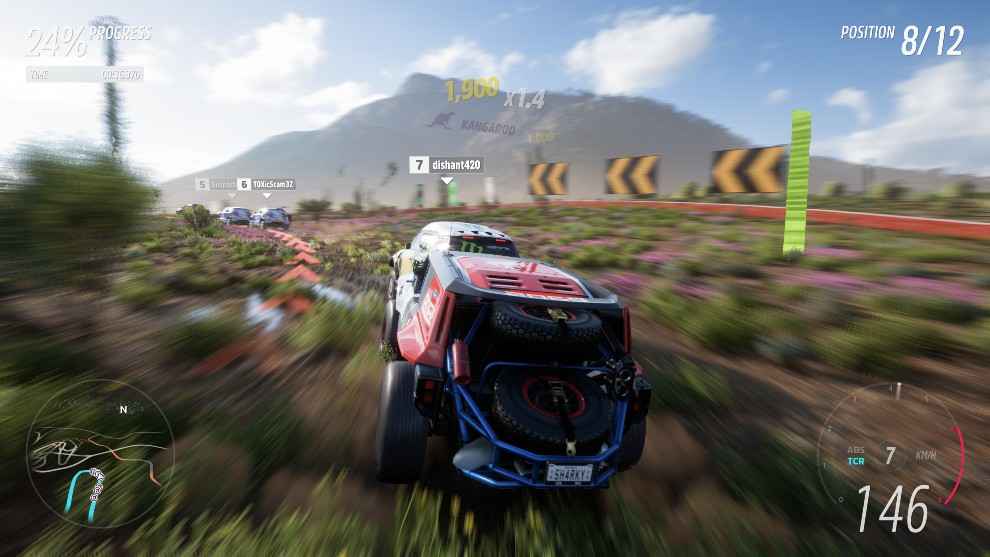 There are over 500 cars in the game and this number will go up as more DLC content is released in the future. These include everything from vintage classics, legendary supercars, retro rally monsters, finely tuned track day cars, modern hypercars and pretty much everything in between. Players can build up a sizable in-game garage through multiple means. As players progress, they can unlock Wheelspins that can give them a chance to win a ride, or they can bid on a car they like in the Auction House. If you're normal, you could just head over to the Autoshow and buy a car with your winnings. The series' staple of finding abandoned cars in barns returns, but this time, players can add a vehicle from their own collection for other players to find if they want. Players can also auction off any unwanted cars in the Auction House or customise them with paint jobs or tune them.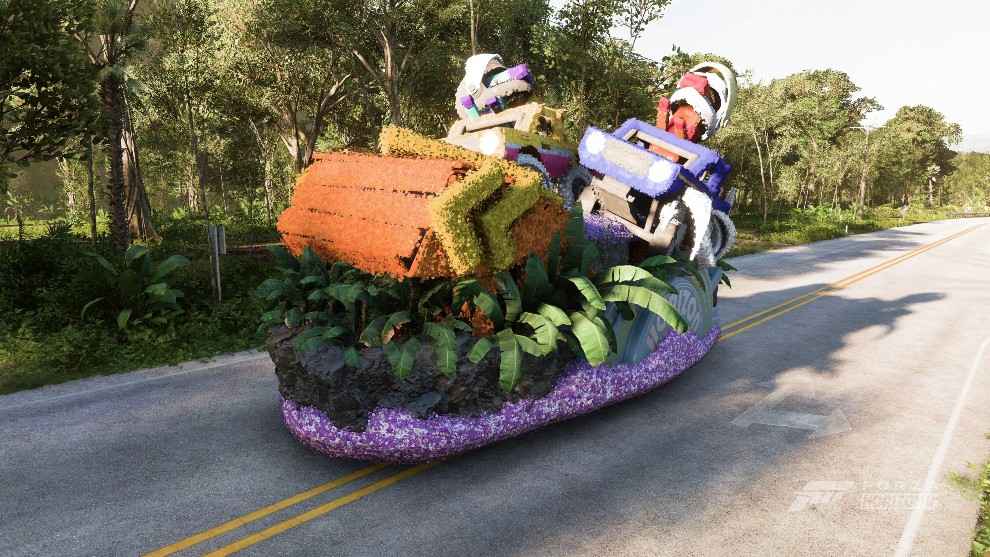 The EventsLab section of the game lets players create their own races. While there is a host of creating tools available to players, I just wasn't active/creative enough with that. Thankfully, there are other, more creative users who make pretty interesting racing. Like for example. There was one race created at the top of the mountain that challenged us to get to the bottom by basically driving off the mountain.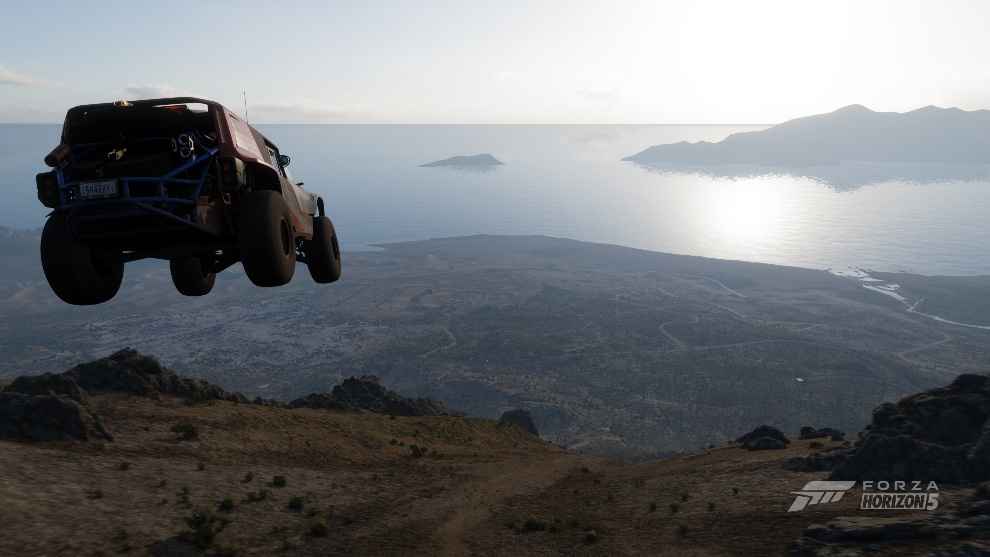 Verdict
Forza Horizon 5 is a natural step up from Forza Horizon 4 and that's a good thing. The game takes whatever makes the latter awesome and cranked things up a notch. The map is bigger, and more diverse, which makes for very varied races. The icing on the cake is the fact that the graphics are awesome, which makes each locale that much better to drive through. It doesn't matter what type of racing you like, Forza Horizon 5 has something to offer to all. But the game is more important than the sum of its parts. The game is also the 'killer app' for the new Xbox Series X and Series S consoles. It is an 'exclusive' Microsoft desperately needed to compete with the likes of Spider-man: Miles Morales or on the Sony PS5.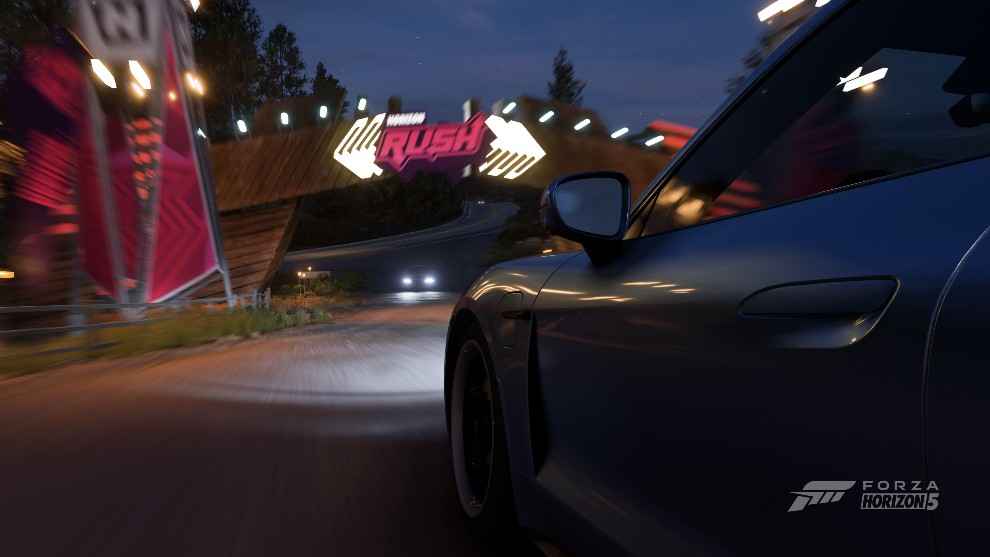 My only nitpicks would be the clunky UI and average soundtrack. But they don't take away from the best aspects of the game, which is the racing and beautiful setting. Forza Horizon 5 is a game that anyone can pick up and play. You don't have to be a Forza devotee to enjoy what the game has to offer, which is exactly what new buyers of the Xbox Series X/S would look for.
Skoar: 9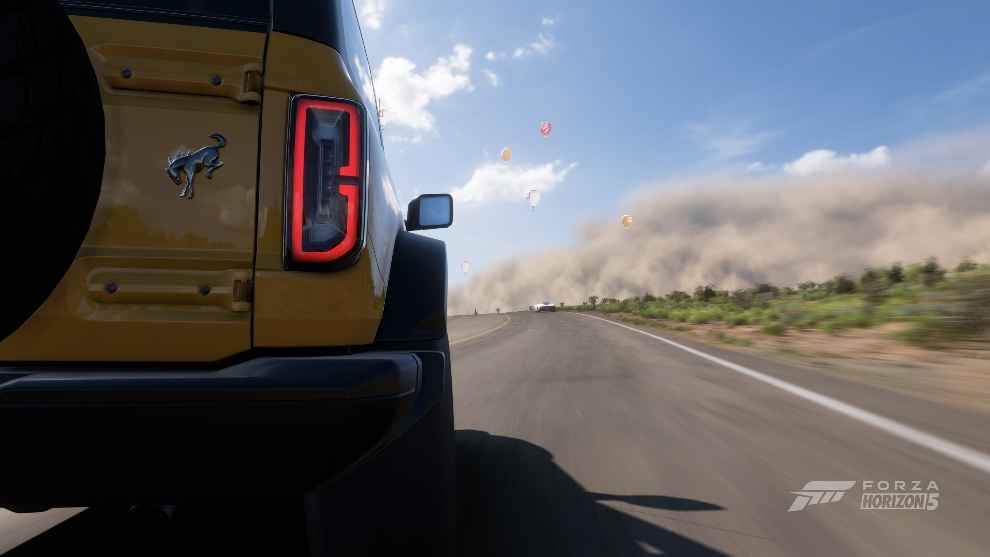 Moar:
Developer: Playground Games
Publisher: Xbox Game Studios
Platform: Xbox Series, Xbox Series S, Xbox One, Xbox One X and PC
Reviewed on: Xbox Series X
Price: Rs 3,499 (Steam), Rs 3,999 (Microsoft Store), free for Xbox Game Pass subscribers
We played a review copy of Forza Horizon 5 on an Xbox Series X