Working from home?
Don't forget about the most important equipment in your arsenal
Click here to know more
AT MWC today, Vivo showcased its all-new Apex concept smartphone which features a pop-up selfie camera and a larger in-display fingerprint scanner. This is in some ways an evolution of the Vivo X20 Plus UD, which is the first phone to bring the under-display fingerprint scanner to the (Chinese) market. So, while the X20 Plus UD had a small fingerprint scanner right above the chin, on the Apex concept that in-display fingerprint scanner is much larger. Vivo calls it the "half-screen" fingerprint scanner, but it is more like one-third of the display. This will allow users to just pick up the phone and just unlock the device by pressing the finger on a more larger area on the display, instead of a small spot.
Vivo didn't disclose whether the Apex phone is also using the Synaptics made in-display technology which uses a camera sensor to detect fingerprints. However, with an OLED display onboard it seems likely that the new phone is also using the same technology. Talking about the display, the phone also has one of the thinnest bezels around the display. The bottom bezel is 4.3mm and the bezels on all other sides around the display are just 1.8mm.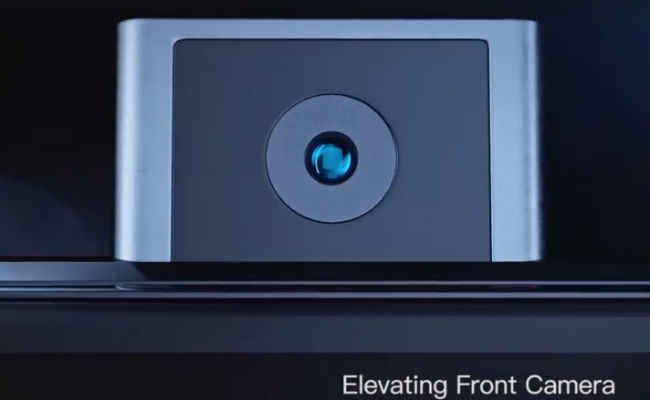 The almost bezel-less display also means that there is no space for a front facing camera and hence this phone concept features a pop-up front camera. There is no earpiece speaker as well and hence the phone uses the same vibrating display technology we saw in the Mi Mix last year to provide the audio while making a call.
There is no other info about the phone and whether it will make its way to production.