OnePlus has introduced Charging Stations feature for users in India. With this, OnePlus users will be notified on their phone when they come in the vicinity of a OnePlus Charging Station. The company has launched fast-charging stations at the Bangalore airport and will bring it to the Delhi airport soon.
"This convenient new service on your phone will notify you of the nearby OnePlus charging stations at the airport. Not just that, you can also track the station and the distance to the closest ones. With the help of beacons integrated into the charging stations, your OnePlus device identifies charging stations nearby. You can mute them anytime if you're stuck in the long halts at the airports," OnePlus said in a forum post.
How does OnePlus Charging Station feature works?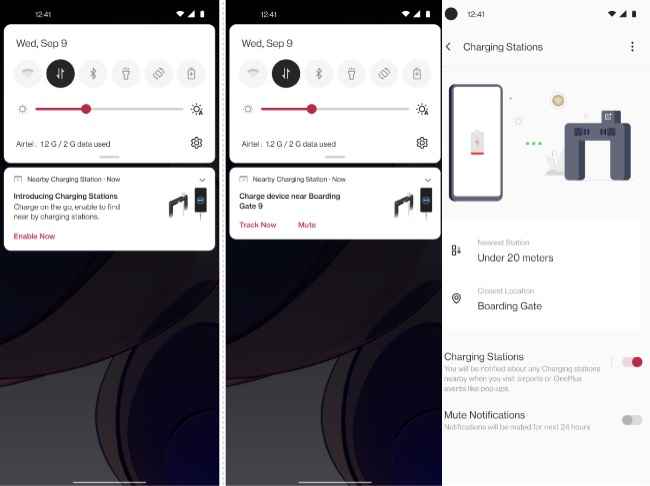 The Charging Station feature on OnePlus phones will notify users of any nearby OnePlus Charging Stations at the airport. The feature will also let users track the station and get more details like the distance to the closest charging station and more. The charging stations installed by OnePlus at airports are equipped with beacons that OnePlus devices are able to identify and notify users. These stations offer Warp Charge 30 fast charging through USB ports.
The new feature has been released through an update that the user can choose to enable. The Charging Stations feature allows users to quickly spot a OnePlus Charging Station at the airport or set course for it if far away. The notifications can also be muted for upto 24 hours.
The Charging Station feature is being rolled out incrementally to the OnePlus 8 series, OnePlus 7 series and OnePlus Nord range of smartphones. The company has also teased that it will be available for users of the OnePlus 6 in the coming weeks.
OnePlus recently released the OxygenOS 11.0.3.4 update for OnePlus 8T users. The update brings a wide range of improvements to the camera and optimizes networks connectivity. Moreover, according to a new CMR report, OxygenOS has emerged as the preferred mobile phone OS. We asked OnePlus what they think about it and you can read all about it here.