OnePlus has grown to become one of the most sought after smartphone brands in India. From its humble beginnings back in 2014 with the OnePlus One to expanding its product portfolio to six phones this year, OnePlus radicalized what is now known as the premium smartphone segment with a combination of hardware and software chops. The OxygenOS has found great response from users after its debut in 2015 and is the driving force for the OnePlus community that has only grown.
According to a CMR (CyberMedia Research) survey, smartphone OS is one of the key factors for overall consumer experience. Moreover, OxygenOS emerged as the most preferred smartphone OS with the highest degree of consumer satisfaction at 74%. This was closely followed by Apple iOS at 72% when it comes to consumer satisfaction. The survey also found out that three out of every five users are willing to change smartphone brands to the one's that consider OS to be an important component of the smartphone. Users have also reported issues that plague the current crop of smartphone OS' such as unwanted advertisements in the UI, bloatware, battery drainage, background apps and more.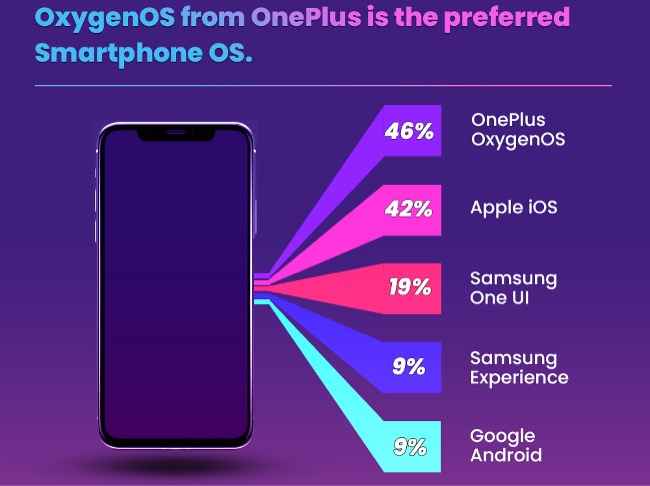 With phones like the OnePlus 8, the company led the premium smartphone segment and created a strong demand in India, which is amongst its biggest markets. As per the survey, OnePlus has been crowned as "the most preferred smartphone brand of choice". The survey by CMR was conducted across six Indian cities-- New Delhi, Mumbai, Kolkata, Bengaluru, Chennai and Hyderabad with a sample size of 1,226 smartphone users between the age of 18 and 40.
Digit spoke to Sam Twist who is a Senior Product Manager at OnePlus and asked him how mobile phone users have evolved over the years, how does the company ensure the same premium experience across its now extended family and more.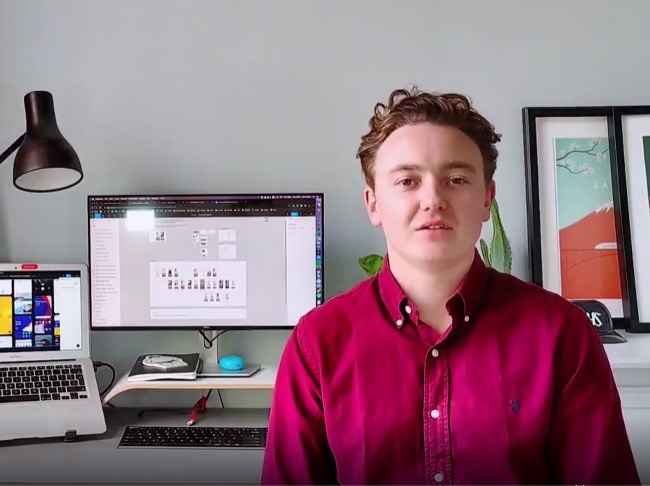 1. As per the CMR survey, OS is an integral part for users when making a smartphone purchase with as many as 55% users considering it a "very important" part of the deciding factor. Do you think that the end-consumer has, over the years, become more aware of what they want from an OS as opposed to back in 2015 when OxygenOS debuted?
In addition to an increased sense of awareness about the overall industry and its diverse offerings, the end-consumer is now more empowered to communicate their needs and settle for nothing less than that. Customers are now beginning to acknowledge the drastic impact and transformation a well-balanced OS brings to their user-experience and now consider it a principal factor while making a purchase decision.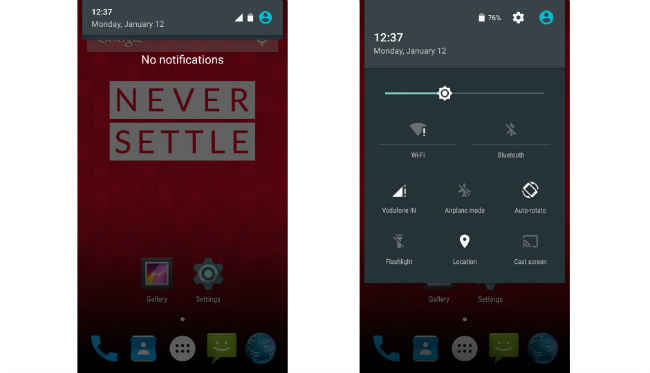 In order to consistently evolve with the industry and satisfy every need of our consumers, OnePlus has always aimed to deliver on the promise of a burdenless experience and optimize and personalize every individual user's interaction with our offerings. Our advantage simply lies in having an enthusiastic and vocal community who are ever ready to challenge us, laud us for what they are appeased with, while condemning features that are not useful to them, to help build our brand, offerings and operating systems. This is extremely important to us because they help us gather feedback almost instantaneously.
Hence, with the help of this open channel of valuable feedback, we have been able to further understand the needs of our users and create an OS that is fast, lightweight, highly customizable with a clean user interface paired with simple aesthetics which can be seamlessly adapted to by our community.
2. What did OnePlus do differently than all the other mobile operating systems out there?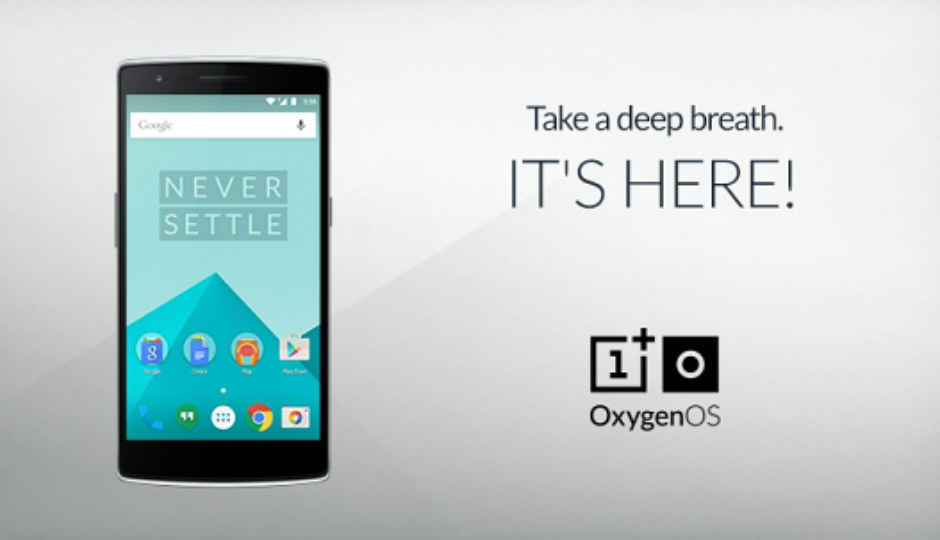 What OnePlus did differently, was make a promise to its consumers to never settle and honour this to the best of our abilities. With assembling and addressing community feedback being at the core of our product development strategy and overall brand philosophy, we have been able to consistently bring industry-first innovations to consumers which have been greatly appreciated by our community at large. In line with this commitment, our aim has always been to make every individual interaction with our offering burdenless and personalized. For instance, when it comes to stock Android, we are committed to the essence of stock rather than how it looks and feels.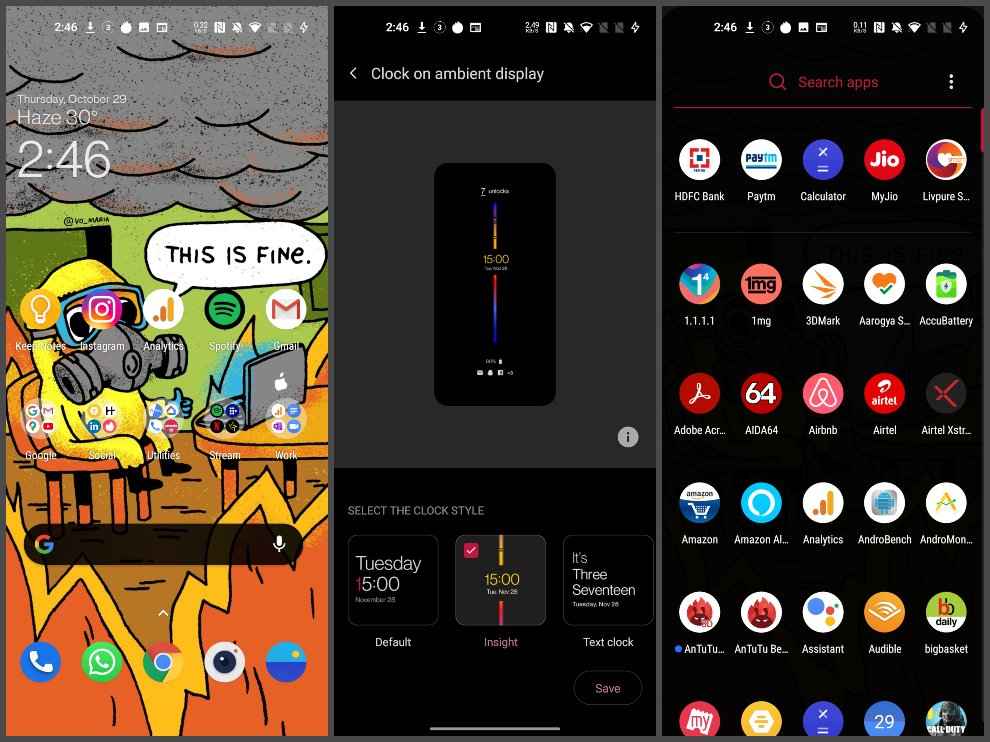 While we want to retain every aspect of Stock that is meaningful to our community of users, we want to move away from the redundant features. By definition, stock means a fast, smooth and intuitive experience which effortlessly integrates itself into the lives of our users, without any bloatware. OxygenOS11 has been designed to provide our users with a fluid and responsive OS, high refresh rates, AI smarts, and customizable optimizations rather than focus solely on aesthetics which is primarily what was being asked from us through our forum and other platforms of feedback.
In the survey, over 33% of respondents faced challenges with battery drain and the need to free up memory while 26% and 25% of users were unhappy with unwanted advertisements and bloatware.
3. How does OnePlus tackle battery optimisations for different use cases?
OnePlus has a robust battery optimization feature that is integrated within OxygenOS itself. With the adaptive battery mode, it automatically limits battery usage for apps that you do not use often. And it also gives you the ability to optimize battery life during standby with the phone switching off-network access and background services when one is asleep.
So while Intelligent Control automatically adjusts the battery usage of apps, optimization also regulates activity to deliver a longer-lasting battery life. Having always been at the forefront of fast charging solutions, we have constantly endeavoured to revolutionize our customers' charging experience.
4. How does more RAM help OxygenOS make up for a better user experience?
In keeping usage light and essential, the software has been an integral part of being able to curate this experience. It is only with hardware that you can differentiate a good phone and with the gap between the hardware of most flagship phones having shrunk significantly, the major difference is created through software experience and the special features of OxygenOS.
Not only does the higher RAM capacity to maximize the smoothness of the user interface, but it also enables the fastest loading of the heaviest apps. In addition to faster launching speed, it also facilitates smooth multitasking, gaming and seamless performance on a variety of parameters. The massive amount of RAM is thus utilized in keeping a balance between battery life and optimizing the functioning of apps being frequented.
5. While the OxygenOS does not feature advertisements, it does come pre-installed with Facebook apps and services, Netflix and Amazon India shopping app. Does that not count as bloatware and shouldn't people be given the choice to remove these apps?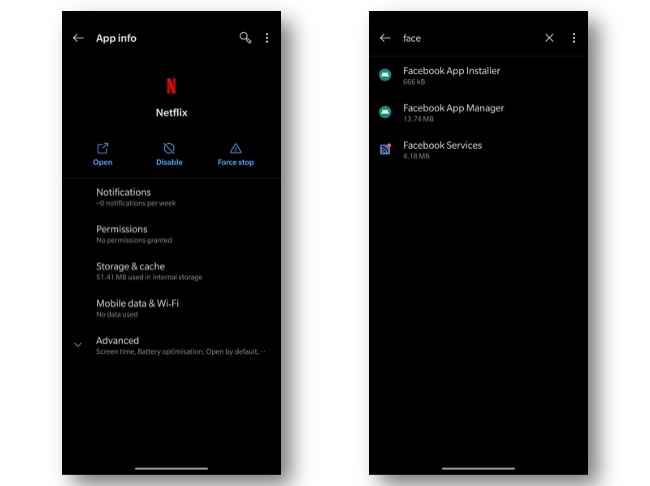 At OnePlus, we like to keep our products free of bloatware and any kind of advertisements. After multiple rounds of feedback from our community, we decided to remove the pre-installed Facebook app from the OnePlus 8T. We had initially included it to ensure better battery efficiency on the Facebook application, the pre-installed Netflix app has been included as it enhances the HDR playback on Netflix.
6. One of the highlighting factors, why users choose OnePlus phones and OxygenOS over other phones and OS' is premium user experience. How does OnePlus ensure the same OxygenOS experience across all phones?
With an expanding product portfolio, we aim to connect with a variety of users through new product lines and a wider range of price points. As an evolving company, the development of OxygenOS has taken place through constant research, testing and feedback from our vast user community in India. In keeping with our promise of a burdenless experience, OnePlus invests heavily in research, conceptualization and in-house development of smooth, unique and customizable offerings for its community.
Having developed a cleaner and more intuitive user interface, we are one of the first smartphone brands to implement the cutting-edge Android 11 operating system. From narrowing down to the 'golden ratio' to recreate the design UI with the exact screen split to collaborating with Parson's School of Design, drawing insights from the best in the business to bring the eagerly awaited Always-On Display to OxygenOS11, these features which are already available on the OnePlus 8 Series and the OnePlus 8T have been widely appreciated.
Additionally, the feedback funnel has aided the development of the software to be rolled out to our previous generation smartphones very soon which would make the experience the same across for all legacy users as well.
7. The OnePlus Nord does not feature the default OnePlus Phone and Messages app. What was the reason not to include these apps by default? Does it then qualify for the premium OnePlus experience that is so sought after?
The debut of the Google messages app and the Google dialer on the OnePlus Nord and the OnePlus 8 was decided after careful consideration of ways to maximise user experience. The launch of Google Comms suite on OnePlus will provide a centralised platform of accessibility across Android devices.
Hence, by having Google onboard, OnePlus is providing that familiar platform while also providing a smooth experience with OxygenOS, true to both OnePlus' mid-segment and premium segment offerings
8. OxygenOS 11 was just released with some new features. What's the future of OxygenOS looking like?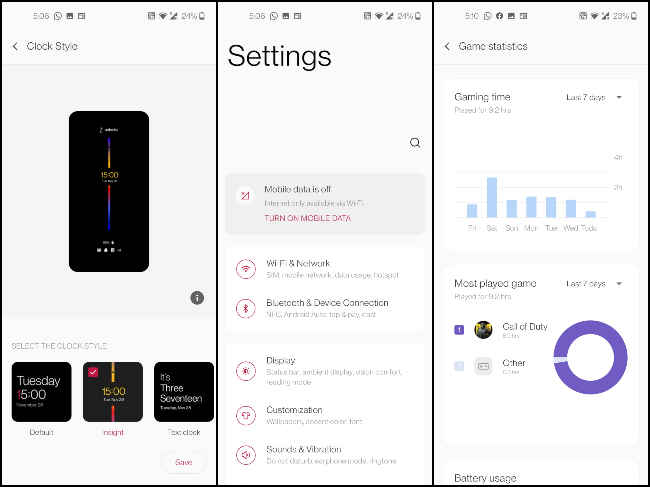 Many OnePlus features are being piloted in India, for instance, the Work-Life Balance 2.0 and OnePlus Sports have been initiated by the India R&D centre and will be released in the coming quarter.
As a growing company, we are consistently exploring opportunities in innovation and giving out users a software experience which is fast, smooth and most importantly burdenless. We always look to address the ever-changing needs of our consumers and our aim for the future is to create an ecosystem which is not only seamless and premium, but also curates an experience which is meaningful.