OnePlus 5T, the successor to OnePlus 5 with bezel-less design and larger 6-inch display is now expected to launch as early as next month. Earlier reports claimed that OnePlus is pushing the launch of the OnePlus 6 and has cancelled the OnePlus 5T model.
OnePlus 5T, the successor to OnePlus 5 has leaked in the form of a design render and is now expected to launch as early as next month. Earlier reports indicated that OnePlus is skipping the OnePlus 5T this year due to lack of a new chipset from Qualcomm and is instead concentrating on next year's flagship OnePlus 6. Now another report, however, claims that OnePlus is indeed launching a new flagship called OnePlus 5T in November.
OnePlus 5T and not OnePlus 6 will be the first smartphone from the Chinese hardware startup to feature a display with the taller 18:9 aspect ratio, claims Gizmochina. The render obtained by the publication shows the device sporting a 6-inch Full HD+ display with a resolution of 2160 x 1080 pixels. The front of the device seems to be highly inspired by the Galaxy S8 and even the sensor placement seems very much identical. The top and bottom bezels seem to have been trimmed but it is not confirmed whether the OnePlus 5T sports a curved display. The render also matches that of the leaked Oppo F5, which is expected to be the Chinese smartphone maker's first bezel-less phone.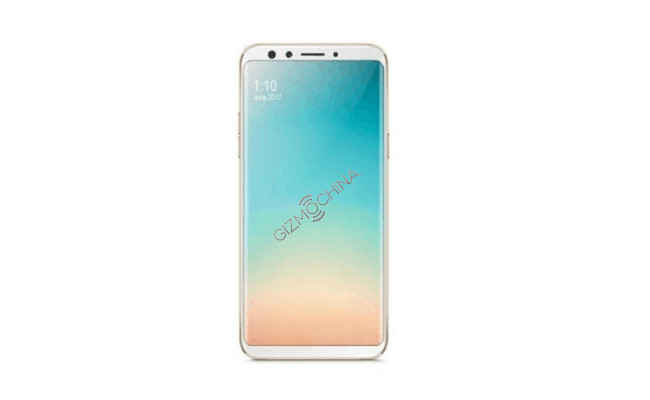 OnePlus 5T render (Source: GizmoChina)
The OnePlus 5, the latest flagship from the company went out of stock in the US this week, further fueling the rumour that the company is launching an updated flagship. OnePlus announcing a new flagship towards the end of the year should not come as a surprise. Last year, the company updated its already well-specced OnePlus 3 with the new processor and larger battery and called it OnePlus 3T. With OnePlus 5T, the showstopper will be the new display which offers more viewable area than the display found on OnePlus 5. In fact, Vivo, a sister company of OnePlus has also launched a smartphone with a display supporting 18:9 aspect ratio.
With the OnePlus 5T, one can expect the Snapdragon 835 chipset, up to 8GB RAM and 128GB internal storage. The smartphone could also carry forward the dual camera system seen on OnePlus 5. Like last year, OnePlus might also offer a larger battery, which should further enhance the battery life. OnePlus is yet to officially comment on the launch of a new model and since the renders match that of other smartphones, we would suggest taking this leak with a grain of salt.