Huawei has made a return to the company lists of SD Association and Wi Fi Alliance after a brief removal. The company's name was removed from their respective lists following the ban imposed by the Trump Administration earlier this month. The SD Association is a global ecosystem of companies setting memory card standards that simplify the use of consumer electronics, including mobile phones. Meanwhile, the Wi-Fi Alliance is an organisation that certifies Wi-Fi products for conformity to certain standards of interoperability.
This may not be an indication that everything is going to be fine for Huawei. It is possible that both these authorities have added the Chinese tech company to their list for the 90-day permit to push out updates for existing phones. Just a day after blacklisting it, the Bureau of Industry and Security (BIS) of the US Department of Commerce offered Huawei a temporary 90-day license to conduct business and provide updates for the smartphones that are already in the market.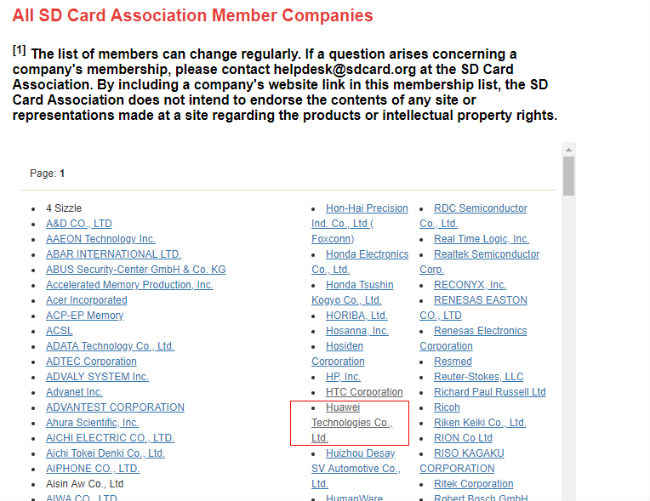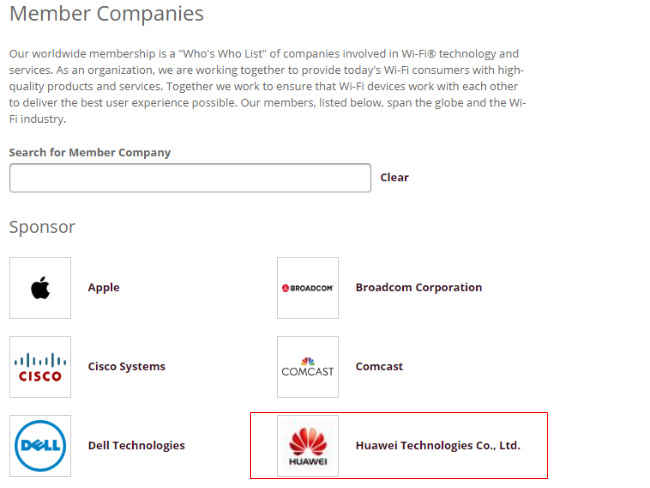 Things are not looking fine for the company because a number major equipment and services suppliers have already cut trade ties from the company. Huawei, however, says it was well prepared for the rainy days. The company is reportedly developing its own OS, which may be called the Ark OS. The company was also reported to be in talks with Aptoide as Google Play Store alternative for future smartphones.
Recently, Huawei filed a motion for summary judgment against the US government to accelerate the process of removing the trade ban. The company argues the constitutionality of Section 889 of the 2019 US National Defense Authorization Act (2019 NDAA), and wants it thrown out. The Section 889 of the Act prohibits government agencies from procuring telecommunications equipment from Huawei and ZTE. It alleges that the US government has provided no evidence to show that Huawei is a security threat.