Google will launch new products in a virtual event on September 30 at 11:30 PM IST. But the event is likely to be a doozy for customers in India since Google has already confirmed the Pixel 5 won't launch in India.
Google's hardware launches have become a lackluster affair since last year when it became clear Google won't be focusing much on the Indian smartphone market. The Pixel 4 and Pixel 4 XL never made it here, and Google has already said the upcoming Pixel 5 won't come to India, either. Nevertheless, Google has confirmed it will hold its next product launch event on September 30 where the company will announce a new Chromecast, smart speakers and Pixel phones.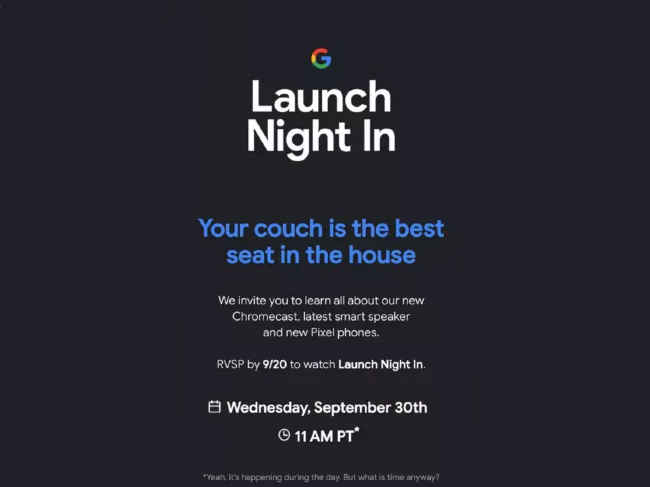 The Pixel 5 event is hastagged #LaunchNightIn, a homage to our quarantined lives and will take place on September 30 at 11:30 PM IST. The company has sent out invites to publications that leaves no doubt about what's coming — We're getting new Chromecasts, the latest smart speaker and new Pixel phones. While it's now confirmed the Pixel 5 won't come to India, the smart speakers and Chromecasts have made their way to India so far, albeit a little late. Then again, it's always fun to know about things straight from the horse's mouth.
Google Pixel 5 expected specs and features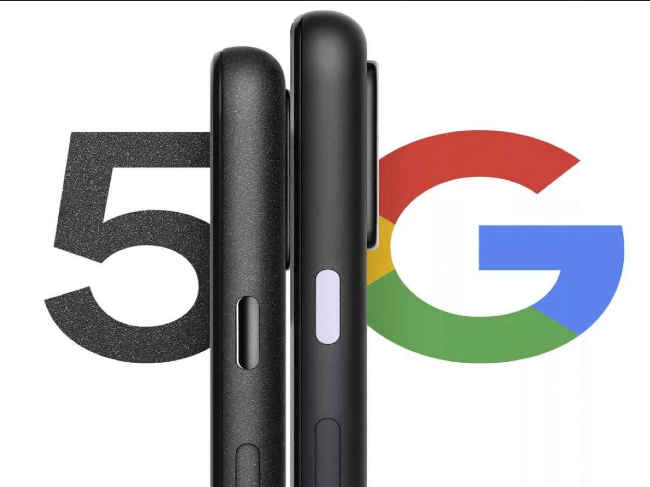 Nearly everything is now known about the Pixel 5, as Google hasn't really kept it a secret after tipping its hat to the leakers back during the Pixel 4 launch last year. There's likely going to be a Pixel 5 this year, and a new Pixel 5s. No XL, and they won't be flagship smartphones either.
While details about the Pixel 5s remains scare, the Pixel 5 is to expected to pack plenty of firepower though, thanks to the Qualcomm Snapdragon 765G that's expected to power the phone, along with 8GB RAM and 128GB storage. There's going to be a 6-inch OLED display with 90Hz refresh rate, and of course, Android 11 out of the box.
Google's going to add another camera at the back, inside a square-shaped module. It's likely going to be the same 12MP Sony IMX363 sensor as the primary and an ultrawide 16MP Sony IMX481 shooter. On the front, the Pixel 5 is expected to ditch the second camera in favour of a single 8MP Sony IMX355 sensor drilled into the display.
There's going to be a battery of 4,000mAh capacity with 18W fast charging and 15W Qi Wireless Charging support.
Chromecasts, Smart speakers and more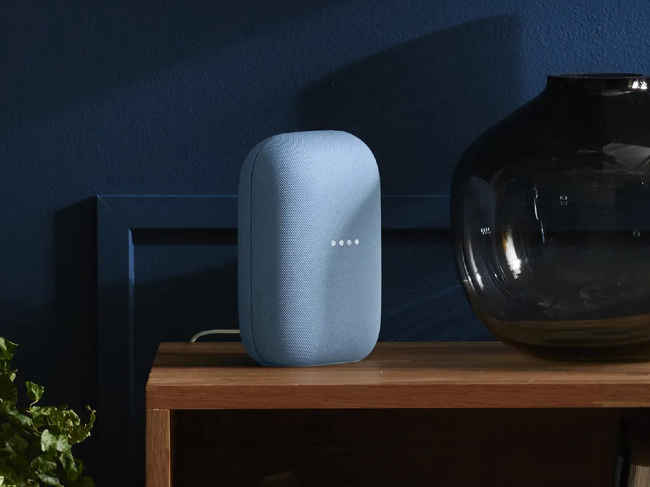 The smart speakers that Google is referring to in the invite could be the Nest Smart Speaker which Google confirmed after an image leaked online. The Chromecast could be the TV dongle that appeared at FCC a while back, based on Android TV. Not much is known in this area.