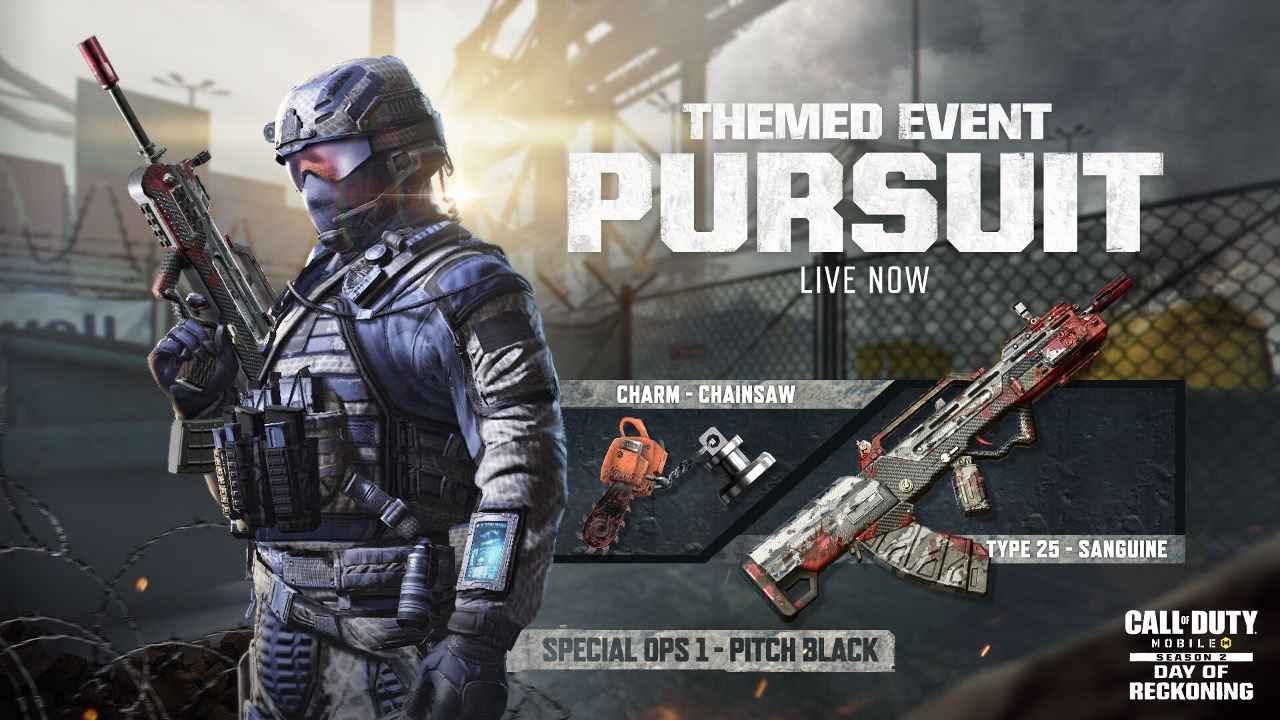 HIGHLIGHTS
Call of Duty Mobile Pursuit event is now live

Call of Duty Mobile Season 2 is currently underway

Earn XP to train your Special Ops operator and win rewards
Call of Duty: Mobile Season 2 Pursuit event has gone live that will let players command the Special Ops character to fight against Cordis Die. The Season 2 of COD Mobile is titled Day of Reckoning and the new Pursuit challenge offers new rewards including weapon blueprints. Recently, Call of Duty: Mobile received a new weapon and the revamped Shipment map.
In the new Pursuit event, players have to train a soldier and will receive exciting rewards as they complete the levels in the challenge. Each player will be able to command a Warrior class Special Ops soldier that can be sent out on missions to acquire new rewards such as the Epic Type 25- Sanguine weapon blueprint.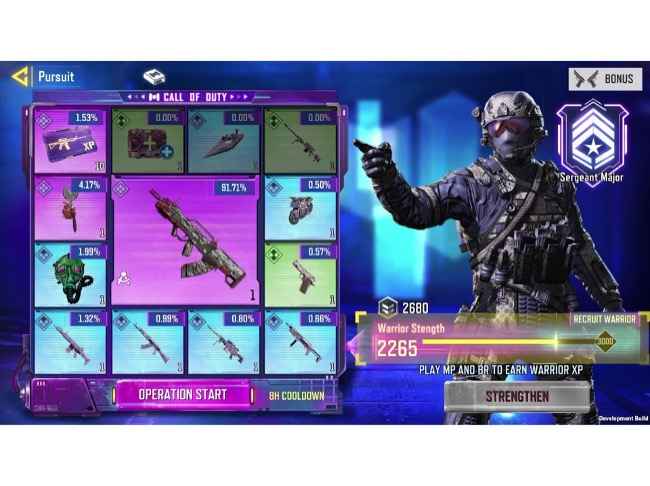 COD Mobile players can earn XP by playing multiplayer and battle royale matches and spend it to strengthen the soldier. This also increases the chances of receiving better items in the draw. The developers have given an overview of how players can make the most of the new Pursuit event and have a shot at winning it.
Call of Duty: Mobile Season 2 Pursuit event goes live
There are more than a couple of seasonal challenges going on in COD Mobile and the developers recommend players should check these out. The ongoing seasonal challenges such as the Rifle Steamroller challenge or Pyrotechnics challenge will let you earn XP for training your soldier in the Pursuit event.
Upgrading your Black Ops soldier to the maximum will unlock the Special Ops 1 – Pitch Black operator that can be deployed in multiplayer or battle royale modes. There's a cooldown period between training and sending the operator out on a mission. The devs recommend trying out multiplayer matches to earn more Warrior XP.
Players can minimize the downtime by sending out their soldier on a mission as often as possible in an attempt to acquire items and earn XP that can be used later.
Call of Duty Mobile Season 2 went live earlier this month and is called 'Day of Reckoning'. The new brings tons of updates to the game including a revamped Shipment map, Tank Battle mode and new weapons. You can read more about it here.