For quite some time now, we have been expecting the next generation of iPhones to come with a square rear camera setup that consists of multiple lenses. But our expectations so far have been based purely on speculations and leaks, including those sourced by us. Now, however, we see a YouTube video that shows Olixar's range of camera protectors for what is claimed to be the upcoming line-up of Apple iPhones for this year. Let's take a closer look.
The short video, published by British mobile accessories retailer Mobile Fun, shows three tempered glass camera protectors in glossy black colour placed next to one another on a tabletop surface. The protectors are apparently made by European mobile accessories maker Olixar. The title below each of the three protectors reads: iPhone 11, iPhone 11 Max, and iPhone 11R. Olixar lists the three model numbers on its website as well.
Going by Olixar's newest offerings, the square rear camera setup on the iPhone 11 and iPhone 11 Max will come with three sensors placed next to one another, like the edges of a triangle. The iPhone 11R, on the other hand, seems to get only a dual-camera setup. All three phones have been rumoured to feature a quad-LED flash. According to past rumours, the iPhone 11R will miss out on the wide-angle sensor. The other two will, however, get a primary sensor, a telephoto sensor, and a wide-angle sensor.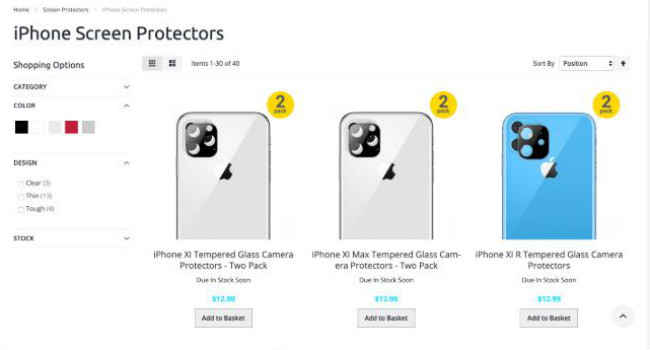 Since Apple has officially confirmed none of this information, it's best to take whatever this video shows with a pinch of salt. That said, this quick peek at Olixar's new offerings could well have revealed much of Apple's plans in the iPhone 11 series' optics department. Google, on the other hand, recently tweeted a picture of its own square camera setup on the upcoming Pixel 4. The coming months should tell us more about the square camera setup on both upcoming smartphones.