LG has globally launched its 2022 Gram lineup that includes four laptops with different display sizes, two convertible laptops, and the new Gram +view portable monitor. LG's Gram series is known for slim and portable notebooks and the 2022 models have all been updated with 12th gen Intel processors ranging from Core i3 to Core i7.
"The 2022 gram series honours the brand's identity and heritage with supreme portability, outstanding performance and optimized user experiences," said Seo Young-Jae, senior vice president and head of the IT business unit of LG Electronics "Ideal for dynamic people on the move, LG gram products are designed to maximize productivity no matter where you are or what you're working on."
LG Gram series 2022 Features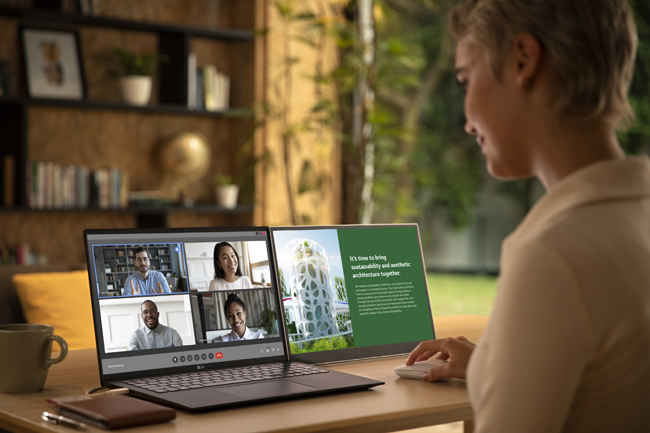 The LG Gram 14 (2022) is the lightest model in the series and weighs less than a kilogram or 999 grams to be precise. All other models are heavier than 1KG with the heaviest LG Gram 17 configuration tipping the scale at about 1.48 Kgs.
Apart from the 12th gen Intel CPUs, all of the new models include LPDDR5 RAM and Gen4 NVMe SSDs, and LG claims a performance boost of around 22 per cent as compared to the last generation Gram laptops from 2021. LG uses IPS LCD panels with a 16:10 aspect ratio for all models save for Gram 15 which sticks to a 16:9 panel.
The LG Gram 17, Gram 16, and Gram 16 2-in-1 all have WQXGA ( 2560 x 1600) resolution screens and promise 99% DCI-P3 coverage. The LG Gram 15, Gram 14, Gram 14 2-in-1 have Full HD+ (1920 x 1200) resolution displays. The display on the four clamshell laptops can go up to 350 Nits bright, while the 2-in-1 models go up to 300 Nits
Select LG Gram 17 and Gram 16 laptops will have the option for discrete graphics up to RTX 2050, which should be helpful for users who need to dabble with creative applications or indulge in moderate gaming.
The new LG laptops also have a Glance feature that can automatically lock the OS when the user walks away or detect if someone is trying to sneak a peek over your shoulder. When you have connected an external monitor, LG Glance can detect which particular screen you are looking at and can move the cursor to that display automatically. Another software tool is PCmover Professional that, as the name suggests, will help users move their data from their old PC.
All new Gram laptops are MIL-STD-810G certified and claim notable improvements in webcam over the last generation models. The webcams can now record 1080p videos and have IR support for Windows Hello.
The 14-inch display models have a 72 Whr battery, while all configurations have 80Whr power units. Models with discrete GPUs have a 90Whr battery. Other features include Stereo speakers (1.5W x 2), AI Noise Cancelling, a MicroSD card slot, and Thunderbolt 4 port.
LG + View Monitor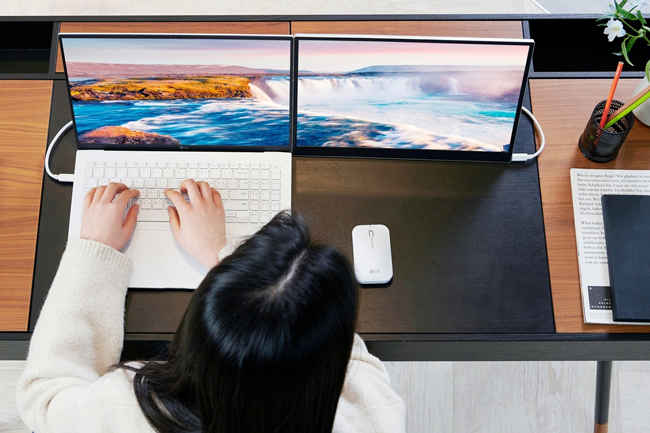 Apart from the laptops, LG also announced a 16-inch (16:10) + View monitor that has been designed to serve as an extended screen for LG Gram laptops. . It can be connected via USB-C port and should be easy to set up. LG has not detailed the pricing or other features of the monitor yet.
Price and Availability
LG says its new Gram notebooks will be rolling out in North America, Europe and Asia in the second quarter of 2022. LG hasn't detailed prices yet.