Twitter announced on Thursday that it will be replacing the Moments tab with a new 'Explore' tab that will include, along with moments, the trends, live video and search as well. The primary aim of this move is to make it easier for people to find interesting content on the microblogging platform.
"Until today, you had to go to a few different places to find each of these experiences", said Angela Lam, Product Designer at Twitter, in a blog post, "As part of our continued efforts to make it easier to see what's happening, we're bringing all these together. Very soon, you'll be able to find trends, Moments, search, and the best of live video, all within the new Explore tab."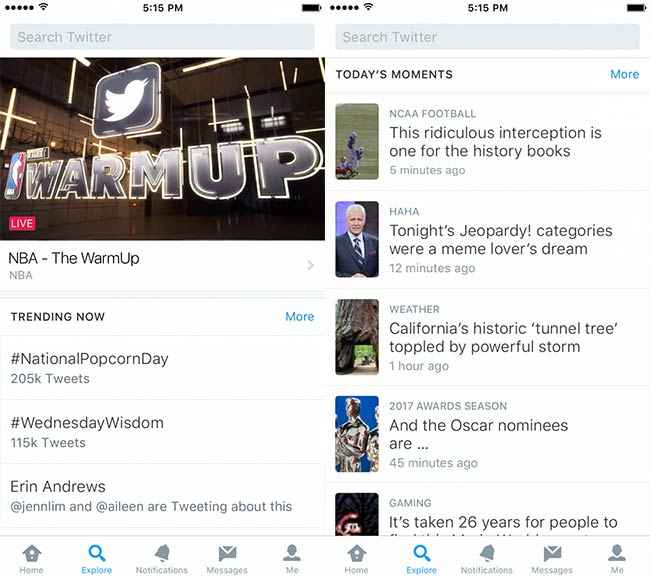 Twitter hasn't been faring well with respect to the user base and this move indicates a strong push from the company to make the platform simple and more inviting to users. Moments, launched in late 2015, was a high-profile feature that Twitter had made a lot of claims about, yet there are no meaningful metrics shared by the company with respect to its performance. And it's no secret that Twitter itself hasn't been doing well with a potential sale being on the cards.
Keep in mind that none of the features mentioned here is new - they're just being accumulated into one easy-to-find tab for all of it. This feature has been rolled out to Twitter on iOS and will be rolling out to Android in the coming few weeks. It would be interesting to see if it affects the final quarter earnings that Twitter will be announcing next month - as the same in the near past have been reflecting losses mostly. Twitter has also been trying to push additional features like Live video and other modules to increase the user base in the fast-paced world of social media.