Want to modernise your banking loan application?
Build an application that analyses credit risk with #IBMCloud Pak for Data on #RedHat #OpenShift
Click here to know more
Advertisements
Apple has released 'record' third quarter results for the fiscal 2015, ended June 27, 2015. 47.5 million iPhone units were sold in the quarter, among which India accounted for a 93% increase in iPhone users. The reports show a 22.4% drop in the number of iPhones sold by Apple in comparison to Q2 2015. However, Apple has maintained that it is experiencing a massive growth in iPhone sales in Greater China and India.
In light of growing iPhone sales in India, manufacturer Foxconn has been reported to be in plans to set up manufacturing facilities in India for the iPhone. While the initiative has not been confirmed yet, such a move might see iPhone prices drop significantly, that may further boost iPhone sales in the subcontinent. Foxconn also intends to manufacture iPads and iPods in India, and has been said to have plans to set up 10-12 manufacturing plants and data centres in India by 2020.
Foxconn, incidentally, has been said to have received a massive order to produce 85-90 million units of the upcoming iPhone 6s, from Apple. The device, which has surfaced in a number of rumours, is set for launch this September. Apple's iOS 9, the Public Beta of which was recently rolled out, is also set to be unveiled with patches and fixes in September. Apple Music, which generated a lot of hype prior to launch, was also released in India in the beginning of this month. Subscription prices were much lower than the prices in United States, showing a trend that Apple has been treating the growing Indian market with increasing importance.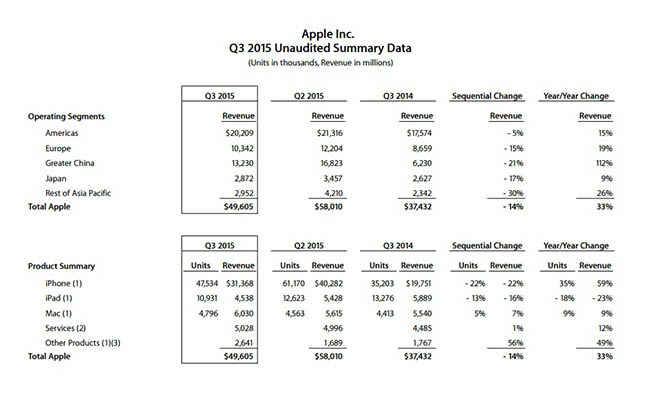 Despite reports and analytical data showing Samsung overtaking Apple in the number of units sold and in customer satisfaction index, a parallel set of data has showed Apple to be garnering 92% of the smartphone industry's profits despite accounting for only 20% of units sold in the market. This is attributed to the comparatively higher pricing of Apple devices in comparison to other phones. Aspects of Apple's marketing and growth in India has included EMIs and cashback offers. A couple of days ago, Apple released its first iPhone 6 advertisement specifically directed at India, featuring the wedding season.
While analytics expected 49 million units of the iPhone to be sold, Apple fell short by about 1.5 million units. The missed target sales have led to Apple issuing a weak forecast on the next quarter of sales. With Asian markets growing fast and the U.S. market growing seemingly more competitive, it will be interesting to see how the iPhone 6s shapes Apple's revenue charts in the upcoming quarters.