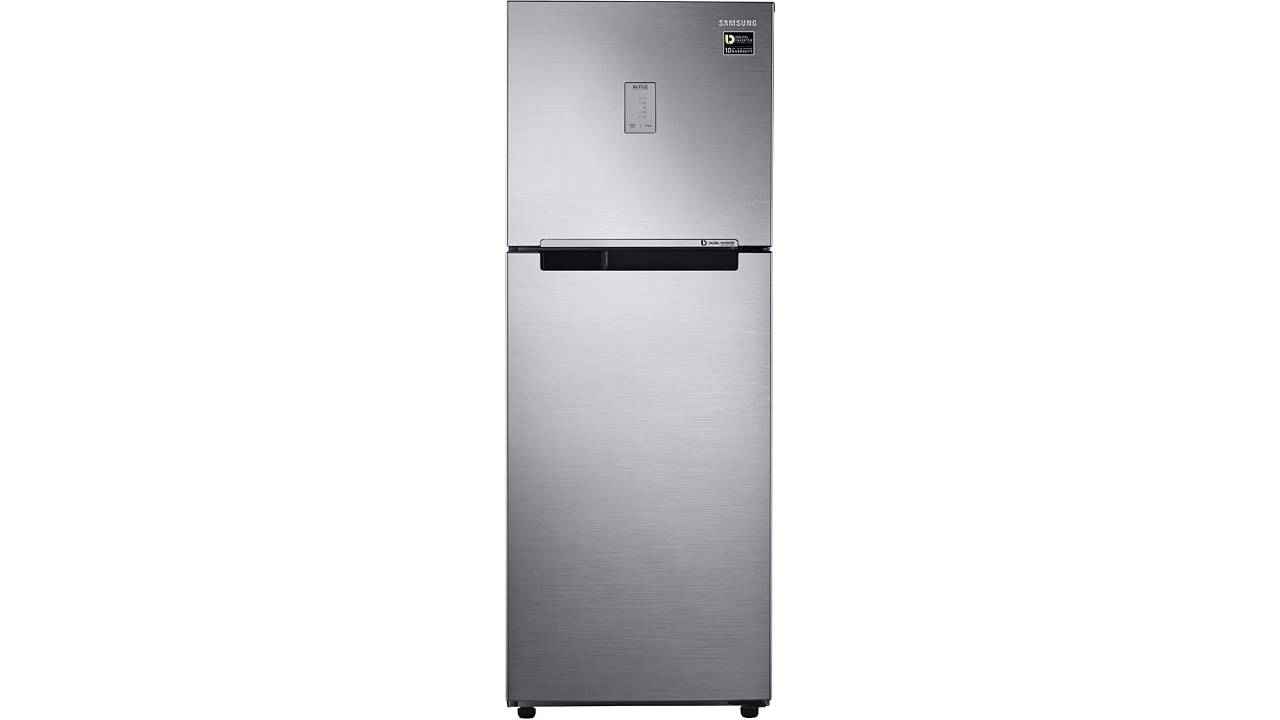 One of the biggest issues with most refrigerators is that you cannot connect them to your home inverters as they consume high power. If there is a power outage for long hours, the food items stored in such refrigerators may get stale. However, inverter refrigerators that can automatically connect to your inverter and run on low power can solve this problem. Do note that such refrigerators do not consume a lot of energy, making them an economical choice as well. If you are looking for something similar, these are the better ones we found on Amazon.in.
Whirlpool 292 L
If you are looking for an inverter powered fridge that also has added features to keep your food fresh for a long time, then this double door fridge from Whirlpool might interest you. It comes with an auto-connect inverter technology that automatically connects to the inverter during a power cut. Moreover, with Whirlpool's IntelliSense Inverter technology, the fridge adapts its power consumption and does controlled cooling with minimal power. This fridge comes with a special feature that uses three different sensing protocols related to the load, weather and usage pattern. It uses zeolite technology to prevent the ripening of fruits and vegetables, which helps keep them fresh for a long time. Other features like Moisture Lock and Microblock are said to keep your fruits and vegetables fresh for 15 days.
Haier 258 L
Here is a 258L double-door inverter refrigerator with frost-free technology – the Haier 258L. It has a new-age twin inverter technology to improve energy efficiency by making the compressor and fan run at different speeds based on the load required by the fridge. It also has a 5-in-1 convertible technology that adjusts the cooling inside the fridge as per the type and weight of items kept inside. The Turbo Icing technology helps in ensuring faster cooling in the freezer, which means you can get fresh ice cubes in less time.
Godrej 260 L
If you are looking for an energy-efficient refrigerator to keep your electricity bills under check, then look out for this 260L 4-star inverter refrigerator from Godrej. It can run on any home inverter with ease and comes with a set of smart features to keep your vegetables fresh and crisp even during a power-cut. It is one of the most user-friendly refrigerators as it comes with a large chiller that can hold at least five 1L bottles, big storage space on the doors for you to keep jumbo bottles (up to 2.25L) and a deep vegetable tray as well to store more items at one time. It has a bright and energy-efficient set of LED lights on the inside so that you can easily operate it even when the power goes out.
Samsung 253L 3 Star Inverter Frost Free Double Door Refrigerator
Samsung has come up with a double door refrigerator that runs on digital inverter technology, making it a highly energy-efficient appliance. It connects with your home inverter as soon as there is a power cut and runs on low power to continue keeping the food items inside fresh. Furthermore, you can run the fridge without a stabiliser as it has built-in technology that allows it to withstand voltage fluctuations. The highly toughened glass shelves can hold weights as heavy as 150kg, as per the claims by the brand. The Moist-Fresh zone for the vegetables maintains optimum humidity to keep your food items fresh for a long period of time.